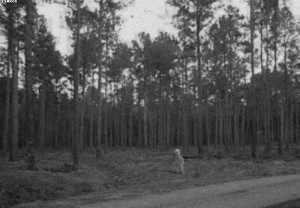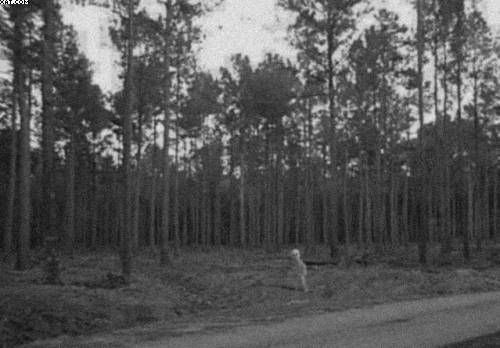 (Last Updated On: January 24, 2016)
THINK ABOUTIT SIGHTING REPORT
Date: 1930
Sighting Time:
Day/Night: Day
Location: Alaska
Urban or Rural: -Rural
No. of Entity('s): 1
Entity Type:
Entity Description:
Hynek Classification: CE-III (Close Encounter III) Close observation with animate beings associated with the object.
Duration:
Number of Witnesses: Single
Source: UFOCasebook.com (B.J. Booth, editor) Original Source Letter from 'witness'
Summary/Description: The picture was taken in the early 1930s by the sender's grandfather, who lived in Alaska. The entitiy was first seen when the grandfather was on his way to a lake. He chased the entity until he got close enough to take this one picture. It was some four months before the photograph was developed, being in in a remote, sparsely populated area. The sender received the picture from his grandfather only last week. His grandfather died the day after giving him the photo, and relating his story.
Full Report
Close-up and cropped picture #1.
Close-up and cropped picture #1.
Subj: Photograph taken by my grandfather
Date: 8/14/2003
Dear Sir,
The included picture was taken by my grandfather in the early 1930s. I scanned the image immediately after he gave it to me last week. I wish to remain anonymous since I don't want anything to do with any research or whatever on this.
I know it looks like an alien or a Bigfoot and I know my grandfather was telling me the truth about him taking this picture. That's why I think it should be in the right hands. You are the only one I'm sending this to, so please respect my privacy and don't contact me about this.
Thanks in advance,
Yours,
(Name withheld)
Related articles