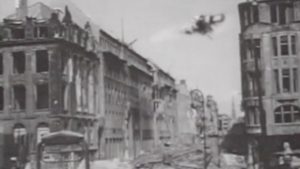 (Last Updated On: June 22, 2016)
Date: Apr. 3, 1945
Location: Kawasaki, Japan
Time:
Summary: The records of the 20th Air Force reveal that as early as this date, flying from the Marianas on a night incendiary mission, some crews reported "Balls of fire followed our aircraft." Less than two weeks later after an early morning attack on Tokyo there is a note in the intelligence resume, "Several balls of fire observed." This fireball article was related by Richard M. Keenan, member of the 444th Bomb Group, 58th Wing, at West Field on Tinian.
Source: Sky Giants Over Japan: A Diary of a B-29 Combat Crew In WWII, by Chester Marshall, pages 184-185–Article – A Flashback Great Balls of Fire.
---
Date: Apr. 3/4, 1945
Location: Honshu, Japan
Time:
Summary: Multiple balls of fire sightings: size of basketball; streamer of light behind the ball of fire; ball of fire emitting a steady phosphorescent glow; wing in connection with ball of fire & amber colored searchlight; stream of fire emanating from object, twelve inches in diameter, followed through evasive action.
Source:
---
Date: Apr. 7, 1945
Location: North Sea
Time:
Summary: A wingless object, able to stop in mid-flight and travel thousands of miles per hour.
Source:
---
Date: Apr. 7, 1945
Location: Nagoya, Japan
Time:
Summary: Ball of fire changing colors; orange to red.
Source:
---
Date: April 23, 1945
Location:
Time:
Summary: Atomic Fission Bombs Memorandum A memorandum for the Secretary of War from General L. R. Groves, "Atomic Fission Bombs" says: "1. Within four months we shall in all probability have completed the  most terrible weapon ever known in human history, one bomb of which could destroy a whole city….5. The world in its present state of moral advancement compared with its technical development would be eventually at the mercy of such a weapon. In other words, modern civilization might be completely destroyed."
Source:
Related articles