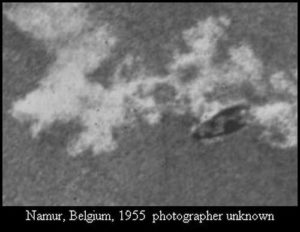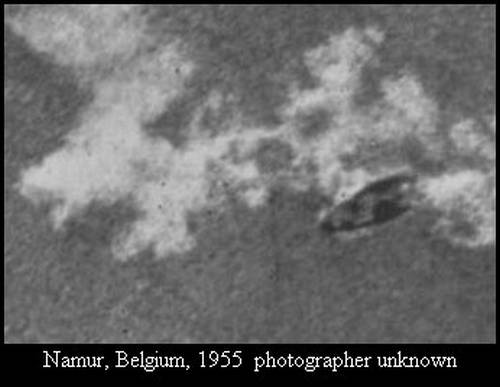 (Last Updated On: September 4, 2016)
Date: Summer 1955
Location: New York City, New York
Time: 0300A
Summary: The 15-year old witness was having difficulty in falling asleep when suddenly she heard heavy footsteps approaching her room, somebody entered the room and then she saw a very tall human like figure standing by her bed, piercing shafts of light came from its eyes that almost had a hypnotic effect on the witness. He asked the witness to follow him, they both entered the dining room where a gray mist extended from the floor to the ceiling, the witness grabbed the man's hand and entered the mist. Inside they were suddenly in a metallic room that felt like an elevator, they both then entered a corridor, then a room filled with bright pink light, there were numerous instruments and multi colored lights about. There were eight to nine more persons seated at various control panels, they were all very tall and had black hair. She saw a screen where an image of the earth could be seen. Then she was led to another room where she ate a meal consisting of fruits only. She was eventually taken back to the metallic "elevator" where she felt a downward motion; she walked through the gray mist again and was back in her apartment.
Source: Barbara Hudson, Unsolved UFO Sightings # 1
---
Date: Summer 1955
Location. Near Coudes France
Time: 1500
Summary: D. L. V. then a boy, was beneath the chateau of Buron with several other boys when they saw, no more than 30 yards away, 2 beings about 3 ft tall, wearing bright shiny "diver's suits" and enormous helmets about 18" wide. These helmets had flat circular rims, like World War I helmets. No features were visible. Near the dwarfs was a square metallic box without a lid, and they were taking stones from a dry broken dry stone wall and putting them in this box. Their movements were very slow, as though under a heavy weight. The boys watched for about 2 minutes before running away. No UFO was seen.
Source: R Eraud, FSR Vol. 4 # 6
---
Date: Summer 1955
Location: Belhaven Terrace, Scotland
Time: afternoon
Summary: Emma Roberts, 8, was cooking potatoes over a small fire with her sister and a group of older children. Suddenly Emma became aware of strange entities or "beings" as she describes them. She found she couldn't take her eyes off them. Her sister was frightened by the appearance of these "visitors" and Emma told her to run home. Emma on the other hand was fascinated by the sight and continued to watch, wondering all the time who or what these people might be. The two entities she had first spotted were now joined by several more. All of them seemed focused on the ground and completely ignored the children. Emma now recalled that they were floating rather than walking and that all these beings looked identical. They were tall, thin, very pale skinned, wearing long, floating, and plain white garments with white caps. Emma was particularly struck by their eyes, which were noticeably deep and penetrating, within distinctly pointed faces. All at once, as if a spell had been broken, one of the entities turned towards Emma, almost as if he had "tuned in" to her presence. He moved up the slope towards her, looking not at her but through her. All the visitors then turned and followed the first. Emma then turned and ran.
Source: Ron Halliday, UFO Scotland
---
Date: Summer 1955
Location. Near Karhula Finland
Time: 2130-2200
Summary: On a road between Karhula and Huruksela near Kotka a young man was driving his first car, a Russian Moskvits, when in a straightaway in the middle of the forest he noticed how three creatures resembling bears of penguins ran from the woods to the road some 100 meters away. When he drove closer, the creatures began to gesture for him to stop, which he almost did. The creatures at once ran to his car and tried to open the doors, which luckily were locked. The young man was terrified when he saw that their faces resembled that of Chinese or Eskimos. Their hands were covered by dark coveralls they wore. Scared, he gesture to the creatures that he would drive to the side of the road a little bit farther on and stop. When the creatures let go of his car so that he could drive to the side of the road, he accelerated his vehicle at high speed. The creatures seemed angry, and gesturing with their hands ran some tens of meters after his car in a clumsy fashion. Soon, accompanied by friends the driver returned to the spot but here was nothing to see. Later he found out that others in that area had found that there was a place where the ground vegetation was all burnt in a round area some 7-8 meters in diameter.
Source: Mervi Virtanen, Finland
---
Date: Summer 1955
Location. Dallas Texas
Time: late night
Summary: Mrs J. D. then a 12-year old girl looked out her bedroom window and saw a small humanoid (about the size of a 10-year old boy) in a tight silvery costume. They looked at each other for about 5 minutes, his eyes, perhaps slightly larger than normal, were "friendly." Then he walked away and went out of sight.
Source: Larry Sessions for Cufos
---
Date: June 1955
Location. Muros La Coruña Spain
Time: 0100A
Summary:  A sailor walked up to the deck of his ship and encountered a strange short humanoid resembling a gorilla. The being had a very wide chest and huge arms, small legs and was wearing plastic coveralls and a hood. He held an unknown object in his hands. A green blue light then paralyzed the witness for some time, before the being left. No other information.
Source: Vicente Ballester Olmos, A Catalogue of 200 Type I UFO Events in Spain & Portugal
---
Date: June 1955
Location: Sinopoli, Sicily, Italy
Time: late night
Summary: A group of about 18 family members had gathered around the deathbed of an elderly grandmother, who was quickly fading. A dim light illuminated the room. Suddenly those present were horrified to see a huge hand suddenly become outlined on the wall and start to descend towards the dying woman. While most of the family members ran out of the room in a panic, the young grandson, Rocco, flung a chair at the "demonic" hand. Suddenly out of the wall a "monster" figure emerged and disappeared out the balcony, in front of the terrified remaining witnesses. The woman died the next morning.
Source:CUN
---
Date: 1955: Radar-Visual Sightings, June 1-8
---
Date:  June  4 1955
Location:  Parker, Ariz.       BBU
Time:  2:50 a.m. 
Summary:  USAF pilot flying T-33 trainer saw a yellow-white-red stationary object that abruptly disappeared
Source:  Project 1947
---
Date:  June  1955
Location:  
Time:  
Summary:  
Source:  
Summary: June 4, 1955; Parker, Arizona (BB)
At 6:50 p.m. PST, 1st Lt. B. E. Beecroft flying a T-33 in a westerly direction at an altitude of 20,000 feet observed what he believed to be an extremely large star when passing over the town of Vidal, California, 13 miles west of Parker, Arizona. The light appeared to be high and stationary in the sky. Lt. Beecroft observed the object for 3 minutes before it suddenly disappeared. At the time of the sighting Beecroft encountered extreme magnetic variations in his magnetic compass and slave gyro. There had been two other occasions of pilots experiencing extreme magnetic variation in this area. A Constellation, TWA 21, reported that there was an unusual, strange looking, cloud formation in the area. (Dan Wilson)
Source:
---
Date: June 5, 1955
Location: Namur, Belgium
Time:
Summary: Cat. 8. Photographic images.
Source:
---
Date:  June 6 1955
Location:  City not noted, New Mexico
Time:  
Summary:  Cat 3. Three unusual green fireballs; heavy radio and TV disturbance reported.
Source:  
---
Date: June 10 1955
Location: Petare Venezuela
Time: 2000
Summary: A family sees an oval shaped craft trailing black smoke descend and land on a hillside. Several figures are then seen moving around the object. No other information.
Source: Loren Gross, UFOs A History 1955
---
Date:  June  1955
Location:  
Time:  
Summary:  
Source:  
Summary: June 16, 1955; Eastern U.S.
UFOs observed over wide area, jets scrambled. [UFOE, III]
Source:
---
Date:  June  1955
Location:  
Time:  
Summary:  
Source:  
Summary: June 17, 1955; Nr. Adelaide, Australia
Silver oblong UFO viewed through binoculars; hovered; moved away behind clouds as an aircraft neared. [UFOE, XII]
Source:
---
Date:  June 23 1955
Location:  Utica, NY / Boston, MA
Time:  12:15 p.m. 
Summary:  A Mohawk Airlines DC-3 was cruising at 3000′ in good daylight visibility below a 4000′ overcast, about 15 miles E of Utica, N.Y., on a heading ESE to Albany, N.Y. at 160 knots. Both pilot and copilot saw an object come over the top of their aircraft from behind, an estimated 500′ above their altitude, on a heading that made a 20-degree angle with the vertical as it crossed the windshield. They estimated the length of the object at about 150′. It was described as: "light gray, almost round, with a center line …. Beneath the line there were several (at least four) windows which emitted a bright blue-green light. It was not rotating but went straight. [The lights] seemed to change colour slightly from greenish to bluish or vice versa [as the object receded]. A few minutes after it went out of sight, two other aircraft (one, a Colonial DC-3, the other I did not catch the number) reported that they saw it and wondered if anyone else had seen it. The Albany control tower also reported that they had seen an object go by on Victor-2 [airway]. As we approached Albany, we overheard that Boston radar had also tracked an object along Victor-2, passing Boston.
Source:  NARCAP
---
Date:  June 26 1955
Location:  Holt, Florida (BBU)
Time:  
Summary:  Civilian and military witnesses. 
Source:  Hynek UFO Rpt p. 45
---
Date:  June 26 1955
Location:  Washington, D. C.
Time:  
Summary:  A brilliant round object with trail 4 or 5 times its own length approached National Airport, stopped, oscillated, and moved off at high speed. Ceiling lights at airport went out when object approached; returned to operation when UFO left.
Source:  UFOE, VIII, XII
---
Date:  June  1955
Location:  
Time:  
Summary:  
Source:  
Related articles