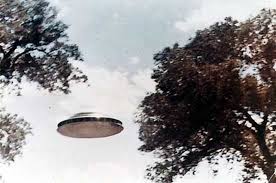 (Last Updated On: June 15, 2016)
Date: December 1963
Location: Sauce Viejo, Santa Fe, Argentina
Time:
Summary: British ufologist Gordon Creighton reported an alleged event in Sauce Viejo, Province of Santa Fe, Argentina, that he said appeared in the newspaper La Gaceta, Cordoba, Argentina, on December 17, 1963. Some unspecified night, César Tulio Gallardo, a railway worker, was sitting in his quarters in a stationary coach on a siding, reading his paper and listening to the radio, when suddenly the radio failed and his carbide lamp went out. He went outside to see what was causing this, but seeing strange lights, came in again and shut the door. At that moment, "a being totally surrounded by lights" came in at the door at the other end of the coach. The dazzle from this entity was so terrible that the man shielded his eyes with his newspaper, whereupon the entity snatched the paper from him and tore it up. Gallardo was able to note that the visitor's legs were clad in some sort of dark, shiny cloth. The visitor then seized an oil­can and emptied its contents into a sort of bottle which he produced from his clothing, then vanished through the same door where he had entered. Shortly after Gallardo had told the police, passengers on an incoming train reported that they had just seen "a luminous man" walking along the railway track.
Source: Article in the newspaper La Gaceta, Cordoba, Argentina, December 17, 1963.
---
Date: December 1963
Location: Japan (exact location unknown)
Time:
Summary:  A Japanese man reported the landing of an object, from which emerged a being who spoke to him in a language he could not understand, climbed aboard again, and flew away.
Source: Magonia 589
---
Date: Dec. 2, 1963 
Location: Grand Rapids, Michigan
Time:
Summary: A motorist stopped at a traffic light about 9:30 a.m., noticed a strange object "glittering in the sun." Then the object tipped on edge (revealing a disc shape) and quickly sped away to the southeast. The shape was "like a pancake."
Source:
---
Date: Dec. 5, 1963 
Location: Nr. Carrasco, Uruguay
Time:
Summary: An oval UFO, metallic-looking like aluminum, was observed hovering in the clear morning sky by hundreds at a resort. One description said the object "balanced gently in the air." 
Source:
---
Date: Dec. 6-7, 1963 
Location: APO 253, France BBU
Time:
Summary: 
Source: McDonald list
---
Date:  Dec. 10, 1963 
Location: White Plains, NY. BBU
Time:
Summary:
Source: Mary Castner/CUFOS
---
Date:  December 1963
Location:  
Time:  
Summary:  
Source:  
---
---
Date: Dec. 11, 1963 
Location: McMinnville, Oregon        BBU 8647
Time: 7 a.m.
Summary:  W. W. Dolan, professor of mathematics and astronomy, and dean of the faculty of Linfield College, saw a bright, star-like light hover, slow, dim and flash.
Source: Berliner
---
Date: December 14, 1963
Location: Vereeniging South Africa
Time: 0100
Summary: ). Messrs. Muller and Immelman suddenly found the countryside illuminated and saw an object, 15 m in diameter, with intense orange and blue lights, emitting sparks, flying toward their car. They stopped and jumped out as it dived five or six times, at one point hovering for two min 15 m above them, making a humming sound, before flying away.
Source: Magonia 591
---
Date: Dec. 16, 1963 
Location: Pacific, 800 miles N of Midway Island          BBU 8654
Time: 5:05 p.m. 
Summary: crew of military aircraft saw a white light blink 2-3 times per second moving very fast across the sky. 
Source: Berliner
---
Date: Dec. 21, 1963 
Location: Pacific Ocean
Time: 12:21 a.m. 
Summary: At an area approximately 780 miles NW of Honolulu, one object was sighted on radar on MATS aircraft 21837 flying at 20,000 feet. The object appeared to be making passes at an estimated speed of 380 knots on the MATS aircraft. Radar pickup only. The object seemed to be using radar.
Source: Dan Wilson 
---
Date: December 25, 1963
Location: Libreville Gabon
Time: night
Summary:  A fisherman witnessed the landing of a craft, from which a terrifying creature emerged. It was humanoid in shape, spoke sounds he could not understand, left footprints on the sand, and went back to the machine and flew off.
Source: Magonia 592
---
Date: December 27, 1963
Location: Epping Great Britain
Time: 1600
Summary: ). A shiny white object was seen on the ground at Bank's Stables. It was about 3.5 m long, 1 m high, and had something like a windshield more brilliant than the rest of the craft. It took off, flew horizontally for 30 m, and was hidden from view. Grass was flattened over a circular area, and four traces were found.
Source: Magonia 593
---
Date:  December 1963
Location:  
Time:  
Summary:  
Source:  
Related articles