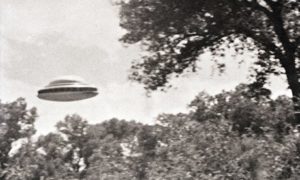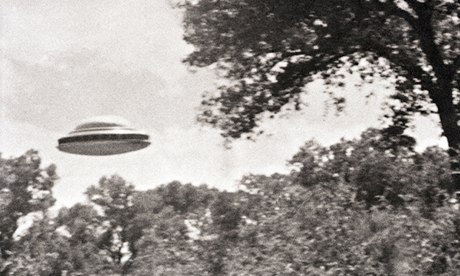 (Last Updated On: June 30, 2016)
Date: May, 1963: A Gigantic 'Cigar' Over the Atlantic
---
Date: May 7, 1963
Location: Kirkby Great Britain
Time: evening
Summary: Margaret McCutcheon and her 13-year-old son reported to the police that, after the house lights blacked out while watching television, they saw an object about 6 m in diameter, with two aerials and a red light flashing, emitting a low buzz, near the house. After one minute, it flew away.
Source: Magonia 569
---
Date: May 15, 1963
Location: Yvrac-Maille France
Time:
Summary: Mr. and Mrs. D., of Carignan, saw an object on the ground to the left of the road as they were driving between Bergerac and Bordeaux, beyond the Yvrac intersection, 2.5 km from Maille. They stopped to observe it, and the object then followed them for part of their trip.
Source: Magonia 570
---
Date: May 18, 1963
Location:  New Plymouth, New Zealand       BBU 8360
Time: 10:30 p.m. 
Summary: C. S. Chapman, 15, saw a white, fuzzy, flashing light hover and dart around. 
Source: Berliner
---
Date: May 18, 1963
Location:  Beachport, SA
Time: 0700 hrs   
Summary: A man, a carrier by occupation, was driving along a road when a soundless, red and blue, round to oval shape was seen directly above the vehicle. He watched it for about two minutes as it travelled from east to west. He noted that the sound from his radio cut out.
Source: UFORSA
---
Date: May 20, 1963
Location: Glencoe Australia
Time: evening
Summary:  A 17-year-old witness, who wishes anonymity for fear of ridicule, saw what he first thought was a bulldozer by the side of the road. He came within 20 m of it, then was blinded by a strong light as his car suddenly stopped. The object crossed the road and flew away. The light was as intense as that of a welder's torch. The witness's father testified that his son came home white and visibly terrified.
Source: Magonia 571
---
Date: May 21, 1963 
Location: Nr. Mt. Gambler, Australia
Time:
Summary: Unconfirmed report that a brilliant light followed a car. A youth stated the object was at side of road, rose suddenly as he approached, hovered overhead, then followed car. The Dominion. Adelaide, reported May 22 this was "the second report of such an occurrence in a week."
Source:
---
Date: May 22, 1963 
Location: Pequannock, New Jersey   BBU 8363
Time: 10:45 p.m. 
Summary: Myra Jackson saw 4 pink wheels spin or roll very fast from E to W in succession, each about 1 sec. 
Source: Berliner
---
Date: May 23, 1963 
Location: Sunnyvale, Calif.
Time:
Summary: Bluish disc observed hovering and circling slowly, apparently at tree-top height; rose vertically and disappeared.
Source: Report via Bay Area NICAP Subcommittee.
---
Date: May 31, 1963 
Location: 44N 49W (Atlantic)   BB
Time: 2:03 p.m. local time. 
Summary: Three radar tracks were detected at a speed of 1400 mph by an airborne radar. There was no visual sighting although the targets were indicated at ranges of 2, 3 1/2 and 5 miles. Two of the targets were following identical paths. The length of the observation was 3 minutes.
Source:
---
Date:  May 1963
Location: 
Time:  
Summary:  
Source:  
Related articles