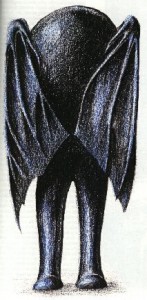 (Last Updated On: September 27, 2016)
Date:  Nov. 3, 1963 
Location: Corona, N.Y.
Time:
Summary:   A Pan American Airways mechanic, about 1:30 a.m., noticed a star-like object maneuvering across the northern sky. The light moved rapidly, slowed and seemed to "shudder," then changed course by about 45 degrees. Finally it made a 90-degree turn, accelerated, turned again and disappeared from view. 
Source: Report obtained by New York NICAP Subcommittee.
---
Date: Nov. 7, 1963 
Location: San Francisco, Calif.
Time:
Summary: Fireball observed, shock wave felt, over Bay area. Unidentified signal picked up by local radio station.
Source:
---
Date: Nov. 12, 1963 
Location: Argentina
Time:
Summary: An official Argentine Navy UFO report. Combined visual and E-M incident involved the Navy transport A.R.A. "Punta Medanos." A large airship (never identified) was sighted from the stern of the vessel. The huge UFO was round-shaped, and it was moving at great speed. It displayed no lights and made no sound. As the unknown object appeared, the needles of the ship's magnetic compasses "suddenly and simultaneously" swung off course, pointing toward the UFO. At the time, the Navy report states, the UFO was 2,000 meters (well over a mile) away from the ship.
Source:
---
Date: Nov. 12, 1963 
Location: Port Huron, Michigan
Time:
Summary: Deputy Sheriffs chased a low-flying UFO which first appeared as a white flashing light. At times the object seemed to have a "big divided window" on it. When the UFO hovered, the deputies approached and flashed their squad car light. Then a flashing red light became visible on the UFO. The object finally moved away to the northwest making a motor-like sound. Other residents reported a flashing light and "high-pitched" or "whining" noises at the same time.
Source:
---
Date: Nov. 14, 1963 
Location: Carson City Nevada 
Time:
Summary: A huge bluish-green disc was seen hovering in the northwest sky about 4:45 a.m. Mrs. Blanche Pritchett said she was listening to her radio when a bright light shining through her drapes caused her to look outdoors. As she watched the hovering object, her radio went off. A brilliant shaft of light from the UFO illuminated a hilltop. Suddenly the UFO blacked out and disappeared, after which the radio resumed playing. Other residents reported odd glows in the sky that morning. 
Source:
---
Date: November 15, 1963
Location: Bloomingdale New Jersey
Time:
Summary: Peter Valko and Jim Keosian ran toward a strange object that appeared about to land, but it "vanished."
Source: Magonia 587
---
Date: November 16, 1963: Saltwood Great Britain Close Encounter
---
Date: Nov. 20, 1963
Location: Neche, N.D.
Time:
Summary:  Two high school girls reported that a bright orange, oval-shaped object circled their car at night while they were en route home. They were on highway 55 east of town when they first saw the UFO. It appeared to be surrounded by a light haze. The glowing object sped across in front of the car and circled around the side before disappearing to the southeast.
Source:
---
Date: November 23, 1963: Large saucer over the  Mattagami River, Ontario
---
Date:  November 1963
Location:  
Time:  
Summary:  
Source:  
Related articles