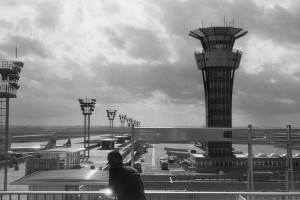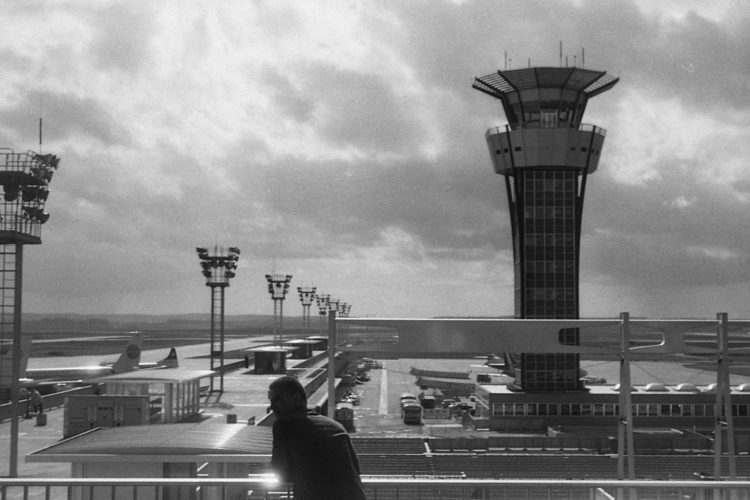 (Last Updated On: May 25, 2016)
Date:  May 1965
Location:  
Time:   
Summary:  
Source:  
---
Date: May 1965
Location: Murdochville, Quebec, Canada
Time:  morning
Summary: 8-year old Sonia Gagnon was on her way to school when she encountered a strange female figure with long brown hair and brown eyes; the figure appeared very sad and engaged the witness in conversation. The young witness seemed to have lost track of time and was suddenly snapped out of an apparent trance-like state by the sounds of bells ringing. She arrived late to school and had apparently been missing for some time. She could only recall that the strange woman wore a black and white outfit.
Source:  Denys Breysse, Project Becassine
---
Date:  May 6 1965
Location:  Philippine Sea (BBU)
Time:   9:10 a.m. [GMT? = 6:10? p.m. Local Time?]
Summary:  Crew of USN ship heading W at 265° at 15 knots sighted aircraft at bearing 000° [N?] approaching. At 9:14 the SPS-6C air search radar detected 4 targets at ranges up to 22 miles for the next 6 mins at extremely high speed 3,000 knots (3,500 mph) and various maneuvers, viewed through binoculars appeared as 3 lighted objects one of 1st stellar magnitude the others 2nd magnitude. Objects hovered directly over the ship for 3 mins as confirmed visually and on radar by the Commanding Officer, bridge crew and others on deck. No IFF response, one object to starboard appeared larger on radar. Objects departed to the SE at extremely high speed.
Source:  Hynek UFO Exp ch. 7, case RV-5
---
Date:  May 1965
Location:  
Time:   
Summary:  
Source:  
Time:  May 7, 1965; Oxford, Mich. (BBU 9389)
7:30 p.m. M. E. Marshall saw a light, like a satellite, split into 2 parts, one of which was copperish color, then 2 more joined up. One object may have been tumbling. (Berliner)
Summary:
Source: 
---
Date:  May 1965
Location:  
Time:   
Summary:  
Source:  
Time:  May 20, 1965; Leroy Township, Ohio
7 PM. Six members of the McDonald family saw a silvery-white disc with a row of  ports that were about one-foot in diameter.  The disc, estimated to be the size of a car, skimmed over the rooftop of their house. At the time of the object's passage, neighbors noted unusual TV and radio interference. A dog and a tethered horse, both accustomed to aircraft as they lived under the flight path of two airports, showed fear as the disc, making a low buzzing or purring sound, flew over.  The dog ran.  The horse, with ears back and eyes wild, ran about on the tether. (The U.F.O. Investigator [NICAP], Vol. III, No. 3, June-July 1965, page 5).
Summary:
Source: 
---
Date: May 23, 1965
Location: Morawa, WA 
Time: 0130 hrs
Summary: A Mr and Mrs French stopped their car after a loud noise suddenly interrupted their car radio. Nothing seemed wrong with the car so they resumed their drive. About two kilometres further down the road they encountered six or more glowing white lights which were shining upon a paddock from an estimated height of three metres. This sight was accompanied by a piercing shrill sound. The couple did not stop to investigate. Further down the road the car radio was affected again, while the lights could be seen in the paddock behind them.
Source: FSWDTCF. p52.
---
Date: May 24, 1965
Location: Mackay, Australia. 
Time: 
Summary: Circular UFO with three legs on or near the ground, trees illuminated. Departed rapidly with buzzing sound. Circular ring impression found at site.
Source: UFOE II, Section VII
---
Date:  May 1965
Location:  
Time:   
Summary:  
Source:  
Summary: May 28, 1965; Townsville, North Queensland, Australia
Elliptical object paced airliner, accelerated and sped away, photographs taken (UFOE II, Section III).
Source: 
---
Date:  May 1965
Location:  
Time:   
Summary:  
Source:  
---
Date: May 30 1965
Location: Lake Mason Washington
Time:  1400
Summary: While sunbathing on her lake cottage roof, the witness saw a shiny disc shaped object approaching in a direct line from over the lake; she described it as metallic, about 40 ft wide, and with a dome on top and a row of windows through which she was able to see first one, then two occupants. The object hovered over her cottage lot less than 200 ft away, as tripod landing gear emerged from underneath. The witness, on the roof, was looking down on the landed object when she saw the first figure at the window. When he saw her on the roof, he beckoned to another figure that appeared at a second window; they seemed to be rather short with large, baldheads. They stared at the witness for what seemed to be a long time. The next thing the witness recalled was watching the object move rapidly away in the direction of the setting sun. There was an apparent time lapse of at least four hours. Under self induced hypnosis, the witness was able to recall walking up to the UFO and being led up a stairway and into the vehicle by the two occupants; they were under four feet tall and one of them held a small box which he then opened. Inside was a dark colored crystal that gave off a vapor or smoke; he held it in front of her face and the witness jumped back, but when he again passed it closed to her face she discovered that the fumes were odorless. The next thing she remembers was being back on her roof watching the object depart. There would be another encounter three months later.
Source:  Fred Merritt for Cufos
---
Date:  May 1965
Location:  
Time:   
Summary:  
Source:  
Related articles