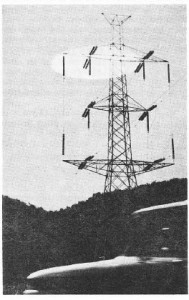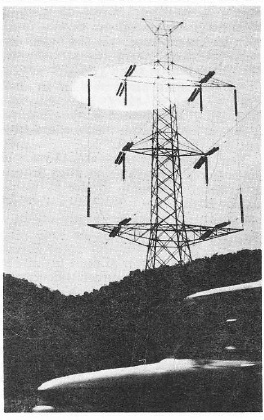 (Last Updated On: February 14, 2016)
Date: October 1966
Location: God's Lake, Manitoba, Canada
Time: various?
Summary: A local teacher reported that flying saucers had been observed many times in the area and also around Island Lake, often landing and leaving behind imprints in the muskeg and grass. In addition, the teacher had been told of the "little people" often associated with these objects. These "people" were about a meter in height, dark-skinned, and wore close fitting dark coveralls suits with hoods. They carried a rod that gave off a beam of light, and they often "poked about" in the mud for unknown reasons. Along with this, there were rumors of some of these "aliens" trying to snatch children in their sleep, causing more than a little fear in the area; some people were afraid to leave their homes at night.
Source: Chris Rutkowski in Unnatural History, True Manitoba Mysteries, quoting Apro
---
Date: October 1966
Location:   
Time:   
Summary:   
Source:  
---
Date: October 1966
Location: Near Connersville Indiana
Time: night
Summary: The witness suddenly found herself standing by her bedroom window, unable to move and looking out at a large silvery domed craft with beautiful multi-colored pulsating lights, hovering nearby. Inside six windows spaced around the object, the witness could see several human like figures dressed in dull metallic suits. The figures had long blond hair, fair skin; sparkling almond shaped blue eyes and pointed chins. The witness felt telepathic communication from the beings urging her to come with them but she refused. She was then given dire warnings about her future. After the object left, the witness suffered from a terrible headache, dry heaves and hysteria.
Source: Don Worley, UFO Universe Summer 1989
---
Date: October 1, 1966
Location: Cape Cod, Massachusetts
Time:
Summary: Bob Mathews. Chest examination, missing time
Source: Unexplained Mysteries: Missing Time
---
Date:  October 1, 1966
Location: Edmonton, 30 mi. east of, Hwy 16 East, Canada, AB
Time:  19:00
Summary: Unusual lights in distance. Approached until object overhead as wide as road and ditch. Bright lights, Turned head to find object in horizon. in horizon. On Labor Day, 1966 we were travelling to Saskatchewan for the holiday on Hwy 16 E about 30 miles out of town. My husband, myself, son almost two and I was pregnant. Ahead we saw bright lights. Since the road was straight, it was unusual. We thought maybe a helicopter. We slowed down and approached the lights. As we got closer, we realized this object was very large and could not be anything we recognized. We were going very slow as we approached this object. It was very large. It was as wide as a two lane highway with a curb and the ditch as well. There were three rows of lights, the red being the most prominent. We were calm and not frightened by this. I was sitting up and looking up through the wind shield right under it and it was huge. I told my husband to stop the car which he did. I jumped out of the car, looked up and it was gone, and I could barely see it in the horizon. The colors of the lights are vague, perhaps yellow or white, and green or blue. The only sure color was red, for it seemed to be pulsing. There were maybe 6 to 8 ports with lights in each color and 3 rows. Less Rows on top to make the shape. The lights were the only thing that gave it shape. Like an upside down bowl. We continued on to Saskatchewan and mentioned it to my father and he had just read a book on UFO's and said it sounded like one. I had never heard of such a thing. Upon returning home to Alberta we ceased to talk about it, not to anyone, until one night a few months later, we had company, and we both realized that we had not told a sole. So, we did. Not long after this, both my husband and I were awoke in the middle of the night by a white light. The house was light up like a flourescent light. We lived by Half Moon Lake, and looked out to see what it could be. There was a full moon that night, and the moon was reflecting on the lake. The reflection of the moon was clear because it was a bit yellow, but there was another reflection, coming from where??? We phoned the Planetarium the next day to see if there had been a meteorite that night and they said no. It was a frightening night! After that, we basically left the experience alone. I was due to have my baby in January, and while I was having her, I had a dream where I went some where. It was so clear. There was someone talking to me and telling me why I had to go back. The doctors thought I may have had a near death experience, but I some- times wonder if it may have been from that experience. I did go to a doctor and went under Hypnosis but nothing. I always had the feeling that there had been more to this sighting that just seeing it. Myself and my two children all have Auto Immune diseases, myself, Multiple Sclerosis, My son, Crohn's Disease and my Daughter a very serious Ulcerative Colitis. My daughter is a teacher, my son an Instrumentation Engineer and have done well academically. I am unable to work. This experience has never left my mind, and I am now living in the country and am always scared. Jokingly I will say to my husband that I am sure in a good place for them to come at any time and check me out. From my childhood, I have a good memory of an incident where I thought a "Piece fell out of the Sky" I wrote it down on a piece of paper and said I would retrieve it when I was a big girl and then people would believe me. This is the first time I have told the Story and thought that it should be recorded some where. I have since been divorced from the person driving the car, and have checked with him on different occasions to verify that it really did happen. Another interesting thought was that at the time of the siting, we were not afraid at all. Also, when we were under it, I had my window opened, and there was not a sound.
Source: National UFO Reporting Center
---
Date: October 2 1966: Close encounters of the 3rd kind: Cincinnati Ohio
---
Date: Oct. 10, 1966
Location: Wanaque, NJ
Time: 9:15 p.m. EDT
Summary:  Police officers observed a spherical object with a protrusion on one side emitting an extremely bright, blinding light that lit up the terrain (environmental illumination). The UFO hovered, and moved around erratically at high speeds, making sharp turns and leaving a misty trail in its wake when it moved.
Source: U.F.O. Investigator, Vol. Ill, No. 10, Oct.-Nov. 1966, p. 6; NICAP report, investigation by John Pagano.
---
Date: October 9 1966
Location: Turku Finland
Time: 2010
Summary: Between 2010 and 2045, a number of people in Turku and Tarvasjoki reported having heard mysterious voices in the air at the same time as some observed a "mysterious light phenomenon" in the sky. Two women who compared them to the sound of cranes heard voices in Tarvasjoki at 2010. A student in Turku heard "odd speech sounds" coming from the air on a deserted street at 2030. They appeared to be in "a strange language." About the same time a woman on Eastern Coast Street observed a "light phenomenon" near the Polar Star while similar aerial voices were heard. At 2045 a man on another street heard voices "speaking from the sky" but was unable to make out the words.
Source: FSR Vol. 13 # 3
---
Date: October 10 1966
Location: Near Elizabeth New Jersey
Time: evening
Summary: Two 16-year old boys walking in the woods saw, only 10 ft away, a 6-foot tall creature wearing "a green metallic suit & a black utility belt," Its eyes were small & beady, its mouth huge, & had no ears. It sported a bizarre grin as it stared at the boys, who hurriedly left the area.
Source: James Moseley & John A Keel
---
Date: Oct. 11, 1966
Location: Davenport, IA
Time: 6:15 p.m. CDT.
Summary: Several persons saw two brightly luminous objects in daylight, one sped below a jet aircraft's contrail moving like a sailed plate (oscillating motion), once stopping abruptly. 
Source: NICAP
---
Date: 
Location: 
Time: Oct. 11, 1966; Jonesboro, TN
7:10 p.m. EDT. Several people sighted a cigar-shaped object which, after about 2 minutes, lit up brightly and moved quickly to the north. A short while later two round objects appeared. Each had a "bulge" (dome?) on top and bright light shining from the bottom. The light changed color from white to red to green, as the two objects cavorted around each other. A witness called the Federal Aviation Administration (FAA) at Tri-Cities Airport, which sent an aircraft to investigate. The witnesses saw the plane approach, and as it neared, the objects "went out like a light." (Aircraft avoidance.) Meanwhile, the FAA had asked the witness to keep the phone line open, and said they would send another plane. As the second plane neared, it put on its landing lights, and again, the UFOs blinked out. A third plane re-routed by the FAA was directed to the location of the objects by telephone, and was seen to be closely approaching one of the UFOs, which now appeared egg-shaped. As the plane passed by it, the witnesses saw the object shoot out a light beam toward the plane. At that moment the pilot reported seeing what he thought was a meteor. The NICAP investigator was allowed to listen to the FAA tapes of air-to-ground communications, but none of the pilots reported seeing anything unusual. (Tennessee NICAP Subcommittee report, with investigation by David Kammer; U.F.O. Investigator, Vol. Ill, No. 10, Oct.-Nov. 1966, p. 5.)
Summary: 
Source:
---
Date: 
Location: 
Time: Oct. 12, 1966; Jonesboro, TN
Noon.  Prolonged sighting (more than 5 hours) by many witnesses of numerous discs, fall of so-called "angel's hair," which was sticky and reportedly caused physiological effects on some who touched it (burning sensation, itching, nausea). According to reports, dogs and cows in the neighborhood "acted odd." (Tennessee NICAP Subcommittee report; U.F.O. Investigator, Vol. Ill, No. 10, Oct.-Nov. 1966, pp. 5-6.) [The main features of this sighting strongly resemble ballooning spiders, commonly seen during October in the United States. They and their webs sometimes reflect sunlight. To err on the side of caution, that explanation will be assumed. However, several witnesses experienced burning sensations when they handled the substance, and it evaporated overnight.] 
Summary: 
Source:
---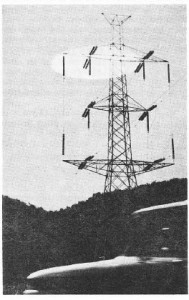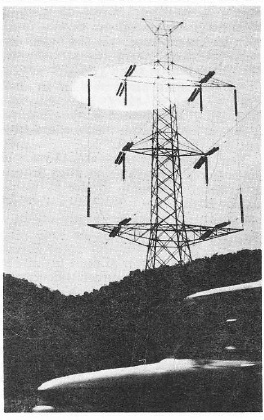 Date: October 12, 1966
Location: between El Guapo and Barcelona east of Caracas, Venezuela
Time: 1 a.m.
Summary: luminous Oval Over Power lines in Venezuela On the morning of the 12ih oI October. 1966. around 1 a.m., Francisco Arrieta was driving along the highway between El Guapo and Barcelona east of Caracas, Venezuela. High tension cables run almost parallel to the road leading to the sprawling petroleum industrial complex in Caripito, Maturin, El Tigre and Anaco. Arrieta had acquired a new camera and was photographing various objects to test the camera and its accessories. On arriving at the region of the highway midway between El Guapo and Barcelona he stopped his car to view the scenery and took photos of the electric towers. He then heard a slight but insistent humming sound which increased in intensity and on looking around to see what could be causing it, he saw a strange object of a definite ovoid shape, though somewhat diluted at the edges, which seemed to be pulsating. It appeared to be following the path of the electric wires on the towers which glowed as the object passed by. Arrieta became nervous at the strange sight, but remembering he had the camera in his hands, he focussed it on the object which stopped over the tower, and took a photo. At the same time a pick-up truck which had approached the tower suddenly stalled, and he could see the driver trying to restart the engine. The lighted pulsating object then continued its course along the cable towards Barcelona, the truck engine started and the driver continued on his way, and Arrieta remained standing there, dumbfounded. When Arrieta reached Barcelona he heard that for two nights in succession people had reported seeing lighted objects in the skies and that the cities of Cumana and Barcelona were subjected to repeated power failures which were attributed to overloading on the transmission lines. Skeptical photographers of "El Universal" said that the white object shown on the photograph could be the result oI a bubble of air produced on passing the film to the fixer or setter" and the trapped air caused over-development the white region of the bubble. The objection however, does not take into considerationlh e fact that Mr. Arieta (a) heard a humming sound which was produced by the object; b) saw the Luminous object moving precisely over and along the high tension cables; c) saw when it stopped over the tower; d) saw the stalling of the pick-up truck and the fact that it could only start when e) the pulsating luminous object liad moved away. The photographic laboratory that made this reproduction for APRO analyzed the negative and pronounced.it authentic stating that ro sort of air bubble could have produced the effect on the negative.
Source: APRO
---
Date:  October 14 1966
Location: Newton, IL
Time: 6:45 p.m. CDT.
Summary:  A yellow-orange disc-shaped object with a blue rim and a row of red lights just under the rim was observed at low level, its glow illuminating the ground. Static interfered with the telephone, and TV interference also was experienced (EM effects) during the sighting. 
Source: Keyhoe & Lore, 1969a, p. 45.
---
Date: October 14 1966
Location: Albuquerque, New Mexico
Time: evening
Summary: During a terrible storm, patrolman, James Chelsea saw a "plane" trailing a massive cloud of black smoke. The plane disappeared in the cloud and then two black objects left and flew away from the cloud. At around 1945 19-year old C D McClure was in his vehicle when he saw a bizarre man-like figure with a featureless white face, emitting a sound like a crying baby. It had a black body and stood upright on two legs, about 1.50 meters in height. With each appearance of the creature there was reported interference with the car radio.
Source: APRG 1997 In Overmeire catalog
---
Date:  middle of October 1966
Location:  South Valley Albuquerque New Mexico
Time: night
Summary: Members of a family spotted during several different occasions a five-foot tall hairy figure with a small blank face that made a crying baby like sound, roaming through their backyard. One time an 18-year old man went out to investigate and was struck and knocked unconscious. Strange fork shaped footprints were found.
Source: Loren Coleman, Strange Magazine # 7
---
Date:  October 15, 1966: UFO with dome 'buzzes' automobile
---
Date: 
Location: 
Time: Oct. 21, 1966; Livermore, CA
4:25 p.m. PDT. Two Sandia Corporation ; engineers saw a sphere which at first appeared translucent, then reflecting light. The object hovered, then ascended very rapidly until out of sight. (NICAP * report form, newspaper clippings.)
Summary: 
Source:
---
Date: 
Location: 
Time: Oct. 23 [30?], 1966; Southhampton, Long Island, NY (BBU) 
6 p.m. Mr. Acquino [Aquino?] saw an object with arms in front of it which sparkled like an arc-light, fly S along some power lines, then turn SW, with a slight humming sound. [Same as Oct. 30 case?] (Berliner)

Summary: 
Source:
---
Date: 
Location: 
Time: Oct. 23, 1966; Randolph Twp, NJ
8:45 p.m. EDT. A policeman watched as a bright yellow oval UFO approached slowly at low altitude, then sped away when he shone a spotlight on it (light reaction.). (NICAP notes, from newspaper story-)
Summary: 
Source:
---
Date: 
Location: 
Time: Oct. 26, 1966; Cold Bay AFS, AK (BBU 11092) 
No time given. Civilian control tower operator Ralston saw a white object approach runway at 50 ft altitude. When runway lights were turned on the object accelerated and climbed away so fast the witness was unable to use binoculars. (Berliner)
Summary: 
Source:
---
Date: 
Location: 
Time: Oct. 26, 1966; La Plata, MD
11:45 p.m. EDT. A drug store owner reported that he was paralyzed with fear as he observed a large round "craft" with flashing red and green lights on the underside, and a central light beam that illuminated a field. During the sighting he heard a whirring sound and experienced heavy static (EM effects) on his car radio. (Washington, D.C, NICAP Subcommittee, report.) 
Summary: 
Source:
---
Date:  October 27 1966
Location: Rancaua, Buenos Aires Argentina
Time: 0330A
Summary:  Dr. Raul Santoro was on his way to attend to a sick patient who was in a critical state and had picked up a friend of the ill man's family, Santos Brunori, when as the vehicle rounded a curve, they both saw in the car headlights two short large headed, hairless figures that were carrying luminous baton-like object in their hands. Dr. Santoro stopped the car and saw a huge bright light descend into a nearby wood. Later at 0430A, a car driven by a Mr. Omar Pagani saw a large bright light inside a wooded area in the vicinity of the previous encounter. Others in nearby Pergamino saw a huge lighted object flying overhead. In the wooded area a large circular area of scorched grass was found. Within 8 to 15 days of the incident 2 local dogs died suddenly, it is said that tests revealed a large amount of radioactivity in their bodies.
Source: Revista Los Enigmas, Argentina
---
Date: October 1966
Location:   
Time:   
Summary:   
Source:  
---
Date: 
Location: 
Time: Oct. 28, 1966; Lawrence, MA
1:00 a.m. EDT. A newspaper editor responding to phone calls saw a glowing white, cigar-shaped object hovering at a 45-degree angle over water towers. A closer witness saw bright white lights along its side. (Fowler 1974, p. 342.)
Summary: 
Source:
---
Date: 
Location: 
Time: Oct. 30, 1966; Southampton, New York. [Same as Oct. 23 case?] (BBU) 
(FUFOR Index)
Summary: 
Source:
---
Date: October 1966
Location:   Cherry Hill New Jersey
Time:   0230A
Summary:   2 couples driving on Route 38 saw a carrot-shaped object 400 ft long hovering 50 ft over the roof of an industrial plant, 400 ft away. It was in a horizontal position, & had huge riding lights & windows; a ramp went down to the plant roof, and they could see figures moving about. They watched for 10 minutes before leaving. A trucker who also saw the object ran his truck into a telephone pole.
Source:  Michael Campione & Richard Heiden
---
Date: October 1966
Location:   
Time:   
Summary:   
Source:  
---
Date: late October 1966
Location: Duncan Falls Ohio
Time: 0400A
Summary: Leonard Elmore, 72, suffered from insomnia and on this morning was out walking when he saw an L-shaped building, like a "galvanized iron shed," in a field where he knew there had been no building before. He went closer to take a better look and felt something that frightened him. He turned to hurry away and distinctly heard a normal male voice come from it, saying "Don't run…don't run." He went home to get his rifle and, upon returning to the site, discovered that the "building" had disappeared.
Source: John Keel
---
Date: October 1966
Location:   
Time:   
Summary:   
Source:  
Related articles