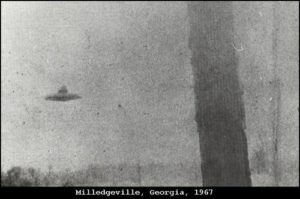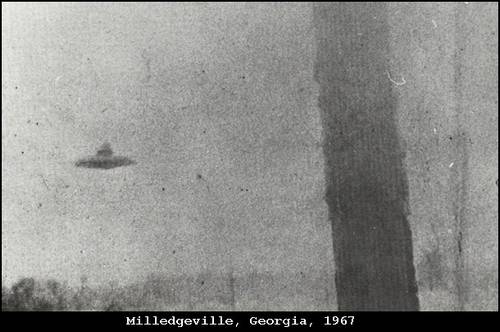 (Last Updated On: January 3, 2018)
Date: 1967: Abducted by Aliens in New South Wales, Australia
---
Date: 1967: Lake Worth, Texas Creature
---
Date: 1967: Hairy Dwarf spotted in Clare South, Australia
---
Date: 1967: Chenou Seine et Marne, France Encounter
---
Date: 1967
Location: Cordillera Nahuelbuta, Chile
Time: afternoon
Summary: Harmington Garay and a friend were exploring an area filled with old conquistador tombs and other relics and towards the afternoon had retire to their campsite by a river. While fishing, Hamilton noticed a man standing on the old rustic bridge apparently watching them. Immediately he was surprised to see anybody else in the area but soon was filled with a strange state of aloofness and sleepiness. Suddenly the stranger is standing next to Harmington, also standing in the river. The stranger asks in perfect English, "Is the fishing good?" Hamilton does not remember what his answer was. His next memory is walking on a trail, carrying his backpacks along with his friend and the stranger, and feeling very hot. He described the man as a typical Caucasian, tall, blond haired, of athletic build, whose face did not possess the typical local traits. A curious detail was that the stranger seemed to possess "extra" skin surrounding his face. He wore local striped pants, boots, a typical Indian hat, but his shirt appeared out of place, it seemed foreign and brand new. Feeling somewhat perplexed Harmington continued the walk with the stranger and his friend, without remembering what they talked about. At a given moment they arrived at a fork on the road at which time the stranger bade farewell telling the men that he will go take the route on the left and they should take the route on the right. Suddenly both men seemed to snap out of a stupor, feeling exhausted as it appeared they had walked a very long distance, the stranger is nowhere in sight. Both asked each other who the stranger was. Feeling extremely curious both men then take the route on the left, the same one the stranger had taken in the hope of meeting up with him again. As they followed the road both men felt a very strong heat, and the weight of their backpacks seems to increase. The more they walked the more tired and breathless they feel, they feel as if something is preventing them from moving any further. Suddenly both men seem to loose consciousness. Harmington regains his senses back at the camp at the edge of the river, and sees his terrified friend on top of a tree. The camp appeared to have been searched or ransacked, while attempting to calm his friend he notices that there is a shot had been fired in his rifle, he was sure he had not touched the weapon. Moments later in total silence both men collect their belongings and return to the city of Concepcion. Both men never talked about their experience and eventually loose track of each other.
Source: Raul Nuñez Galvez, IIEE Chile
---
Date: 1967
Location: Ponnampet Coorg India
Time: 1300
Summary: During his lunch break from school the witness visited a small half-dried lake, where him and several others saw a small 3 ft in diameter very shiny silvery disc-shaped which had apparently landed on the sand at the lake. Several school kids age 10-12 had first seen the shiny disk. When the witness reached the spot where the disk was on his bicycle, he stared at the small object and felt like picking it up, thinking that it was a huge diamond that had fallen from the sky. He asked the kids what had they seen and they told him that they had actually seen several very small figures come out of the craft and walk around. He did not see them. Concerned that it had it had something to do with "black magic" he rode back home to get his father, but couldn't find him. He then returned to the location but the shiny silvery disk was now at the other side of the dried up lake. He rushed to the other side but by the time he got there the small disc had vanished.
Source: UFO India, and direct from main witness, mmasadonia@yahoo.com
---
Date: 1967
Location:  Indianapolis Indiana
Time: evening
Summary: While sitting in the living room watching television several young children saw mysterious lights outside. One of them went outside to investigate and saw a hovering saucer shaped object and inside several creatures (not described) operating some controls. No other information.
Source: UFO Intelligence Newsletter January 1995
---
Date:  1967
Location:  BARKSTON, LINCOLNSHIRE : ENGLAND
Time:  Evening
Summary:  A 17 year old girl learning to ride her scooter on the disused airfield reached the top of a grass bank and saw an old fashioned looking small plane. A door opened on the plane and two men dressed in second world war uniforms and caps got out. One of the men turned to his companion and pointed at the girl. One of the men then shouted at her to go back beyond the line. She turned round to call her father, who had been supervising her, and when she looked back a moment later both plane and men had disappeared. 
Source:  Eason 1997 p9
---
Date:  1967
Location:  ESHOLT, WEST RIDING, YORKSHIRE : ENGLAND
Time:  Evening
Summary:  Several people independently saw a white light over the treetops in a densely wooded area. Two people claimed that the thing landed in a clearing and several humanoid figures emerged and began gathering samples. The couple, who had been in a lover's lane, rapidly drove off. Strange animals were also seen in the area. 
Source:  Earth 2 p18.
---
Date:  1967
Location:  Jonestown Arkansas
Time:  Evening
Summary:  Charlie Walraven was driving home down a deserted rural road when a hairy humanoid crossed the road ahead of him. 
Source:  Blackburn 2012 p66
---
Date:  1967
Location:  East Corning New York
Time:  Early morning
Summary:  Two people independently saw an object 45-60m diameter, with three lights. It came down below 60m and emitted a humming sound. 
Source:  Swords 2005 p60 citing John Timmerman
---
Date:  1967
Location:  MADISON SOUTH DAKOTA
Time:  Evening
Summary:  Two brothers were riding their horses south of Buffalo Trading Post, and were just going up a hill when something came overhead and one of the men passed out, while the other saw a disc overhead making some kind of sound. The second brother recovered and both dismounted and tried to control their panicking horses. They could now see that the object was spinning and had a row of windows along the side, and a sort of hatch on the underside. The thing hovered at treetop level for some time. It then passed over a neighbour's house and apparently landed in the brothers' own backyard. They returned home and told no-one what had happened until the next day. 
Source:  Swords 2005 p68 citing John Timmerman
---
Date:  1967 or 1968
Location:  Hwy 90 somewhere between Morgan City L.A. and Schriever, L.A.
Time:  early Sunday night.
Summary:  Shape(s) of UFO(s): Oblong Size(s) of UFO(s): Estimate 40′ to 50′ long, 15′ high Color(s) of UFO(s): Dark, could only see white light through opaque row of windows Number of UFO(s): One Distance of UFO(s) in sky: about 10′ above the trees right on the side of the highway. Direction of Travel for UFO(s): slowly creeping along above the trees shining spotlight into trees below Other Known Object(s) (For possible reference, or contrast): shaped like a small blimp with no pilot house below – all light came from windows along the middle side that I saw. Further Description of Sighting: Wife and I were traveling from my parent's house in Morgan City back to our house in Algiers, Louisiana, early Sunday night. What I thought was blinding bright headlights from an oncoming car up the road, turned out to be this object hovered over the trees about 2 miles ahead. When we reached the object, we pulled over to the shoulder and I got out to look at it. The object was on the opposite side of the road about 10 feet above the trees. I stood there and starred at the object trying to figure out what it was – no noise at all, no hum, no rurh, only silence. Lights were searching, on and off, below in the trees. Eventually, it banked, slightly and slowly moved away, further from the road until I could not see it anymore. My wife was calling to me to "Get in the Car" and we left for home, discussing possibilities all the way home. You would have had to have seen this to believe it – I see no other explanation other than "out of this earth" I've just recently become interested, again in doing some checking to see if anyone else has seen anything along that stretch of hwy 90. Its been over 40 years ago and I have lived in Texas now for decades – that area is bound to have developed and probably not isolated the way it used to be.
Source:  UFO.net
---
Date:  1967
Location:  
Time:  
Summary:  
Source:  
---
Date:  1967
Location:  
Time:  
Summary:  
Source:  
---
Date: 1967
Location: Near Marion Ohio
Time: night
Summary: The witness was driving home when she felt compelled to drive into a state park area. She drove into the area, stopped the car, and got out. A bright light was hovering high in the sky above the trees. The witness stared at the object as it descended and landed behind the trees. He then walked towards the object and entered it. Two tall black beings without any discernible features waited for the witness and assured her that everything was going to be all right. She was eventually allowed to leave.
Source: Kenneth Ring PhD, The Omega Project
---
Date: 1967
Location: Nottinghamshire, England
Time: night
Summary: The seven-year old witness woke up one night to see a small football shaped light, brilliant white in color just bouncing around the room. Her room was then lit up with a brilliant light and in a dream like state she felt being sucked up into the air and finding herself in a strange room where bizarre little creatures were fussing around her. No other information.
Source:  Jenny Randles, Star Children
---
Date: 1967
Location: Chartak, Russia
Time: night
Summary: Tamara Smirnov and a friend were leaving the local cinema when they spotted a red light descending over the area. The light increased in size and as it approached their position they could see that it was a capsule shaped object that as it descended meters from them appeared to create a strong air displacement. The object appeared to have a transparent glass like compartment on the front and inside two helmeted figures sat, apparently operating some controls. One of the figures was a man the other a woman and both were human like and very handsome. After flying above the cinema and shining a beam of light towards the ground the object disappeared towards the east.
Source: UFO Ukraine
---
Date: 1967
Location: Near Caracas Venezuela
Time: midnight
Summary: Mandy Klark was out late watering his garden when he suddenly heard a whistling sound and looking up saw a large disc shaped craft descending overhead. Afraid he ran to the house but then heard a voice coming out of the object hat instructed him to be calm and not to be afraid. He was told to approach the object. Now completely unafraid he approached the now landed craft and saw an opened door and went inside. As soon as he entered the door closed behind him and he found himself in a small room. Another door opened and he entered a larger room where a human like figure wearing a tight fitting white coverall awaited him. He was then given a tour of the craft and onboard met 10 men and eight women, all very human like. Only the first man he met spoke to him, the others were busy at controls and just stared and smiled. He was then invited into a large circular room by the "captain" and there saw a great lens and through it saw a large hovering cigar shaped craft apparently in space. He was then shown numerous complicated machines and was taken into a blue room where there appeared to be some form of static energy floating in the area. There he spoke to the "captain" for two hours. Later the craft landed on top of a mountain and there he was shown the outside of the craft. Nearby was a cave entrance and he was told that it was one of the their earth bases. Soon Klark was brought back to the field outside his home and was told that they would meet him someday again.
Source: Fabio Picasso
---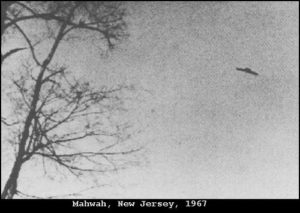 Date:  1967
Location:  Mahwah New Jersey
Time:  
Summary:  
Source:  
---
Date: 1967
Location: Near Landry, Quebec, Canada
Time: midnight
Summary: Rodrigue Harvey was at home at night when an invisible "force" compelled him to go to a nearby road outside the village where he was struck by a luminous beam of light coming apparently from above him. He was then apparently abducted aboard a UFO where he met invisible "presences" no other information. Involved in other encounters.
Source:  LeDuc CASUFO, Denys Breysse Project Becassine
---
Date: 1967: Leningrad region, Russia Close Encounter
---
Date: Jan., 1967 (Unknown date)
Location:  Galesburg, IL
Time: City, county, and state police were dispatched to an area west of Galesburg, Illinois after reports of sightings of a large UFO, "bigger than a trailer", with blue lights and a funnel on top were received. One Knoxville farmer and several motorists reported that the UFO "was round, big as a house, had no flying lights, but let off a greenish-blue light." Vibrations from the craft could be felt in the farmer's truck as it followed him along the Victoria blacktop about 7:00 PM. 
Summary:
Source: Skylook 41, p. 13
---
Date:  1967
Location:  Bristol Connecticut
Time:  
Summary:   A bunch of kids playing in the yard about dusk when a huge circular UFO was above us. It. Was traveling along Farmington Avenue.. It was so low it seemed like hit would hit the third floor apartment buildings. It was silver and was all lit up underneath. Pretty fascinating for me at nine years old. None of us ever talked about it until recent years.
Source:  ufo.net
---
Date:  1967
Location:  Cincinnati Ohio
Time:  night
Summary:  I remember an event when I was a kid (1967). I recall waking up in my mom's room and seeing two- what I called big guys kneeling at the foot of the bed- they grabbed my heels and began to pull me. However, they were not pulling my body but like- my soul- was being pulled from my body. (that's what I thought as a kid.) Shortly after that event, I began to bleed when I had a bowel movement. My mom took me to our family doctor and he asked me "have you been putting things in there?" I was floored by this question, of course. My mom asked him why and he said it looked liked something had torn my colon. I thought I dreamed of being probed by these doctors with hoods on. Anyway, years later, I saw the movie "Communion" and I almost began to hyperventilate when I saw the "creatures" in that movie. The "doctors" who came to get him, were the exact guys I thought were kneeling at the foot of my bed. They were, in fact, not kneeling but very short with regular sized upper torsos. At about 16 or 17 two of my friends and I saw, what we believed was a UFO in an area called Mt. Airy Forest, in Cincinnati. We were all in art classes at our high school and we were talking about what we had seen. Our art teacher separated us and had us draw what we each had seen. The pictures were different but, when we discussed the positions we were in we actually had a full view of what we had seen from 3 different angles. I now live on the top floor of a high rise with a view of 20 miles all around. I have seen strange thing in the sky lately but nothing compared to that event in the forest. -one last note- I remember waking up after the "guys kneeling event" and I was freezing cold and it was mid summer and we had no air-conditioning. My mom thought I had put my hands in the freezer to trick her. Have you heard of anything similar to this?
Source:  MUFON CMS
---
Date:  1967
Location:  
Time:  
Summary:  
Source:  
Related articles