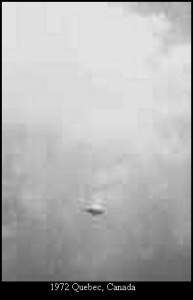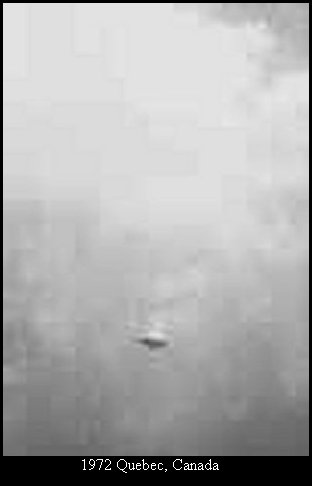 (Last Updated On: January 18, 2017)
Date:  August 1972: Object emits three discs, responds to light signals
---
Date: August 1972: Mercury, Texas Abduction? 
---
Date:  August  1972
Location:  
Time:  
Summary:  
Source:  
Date: August 1972
Location: Highland Park, Michigan
Time: 0100A
Summary: The 8-year old witness was sleeping over a friend's house and had awakened to use the restroom and got out of the bed to use the restroom located on the right side of the room. He walked alongside the wall he heard a noise; he then walked to long hallway to see who was awake. The light shining from the bathroom allowed him to see what he thought was a small child holding onto a doorknob peering out from behind the door. He could see his silhouette and he thought that it must have been hungry since it looked very skinny. So the witness took a step closer to the figure blinking his eyes as to clear up his sleepy vision and as the vision became clearer he turned his head to the left and the figure mimicked him. That's when he noticed the figure's eyes which were large and black. The witness then turned his head to the right and the figure mimicked him again. The figure had two tiny slits for a nose and a dimple-like protrusion for a mouth. The witness also noticed that the creature had 3 long fingers which held the doorknob and it had no clothes, its skin appeared to be dark gray in color. The stunned witness took a deep breath and urinated on the old fashioned wax floor and fainted. He woke the next morning and remembered he had urinated on the floor but there was no evidence. He was back on the bed, the underwear totally clean. The witness later learned that his friend frequently had seen the strange "alien" lurking about the house but his family did not believe him and apparently ended up committing suicide.
Source:http://mufoncms.com
---
Date:  August  1972
Location:  
Time:  
Summary:  
Source:  
Date: August 1972
Location: Clorinda, Formosa, Argentina
Time: afternoon
Summary: Two timber workers, Alberto Pedregosa, and Osvaldo Cuenca were driving their truck along a wooded area when they noticed a strange creature that had climbed on top of a large tree on the side of the road. Thinking that it was some type of unknown monkey the men stopped the truck in order to obtain a closer look. At the same time the strange hairy figure apparently noticed the two men and suddenly stood up on the tree branched and began emitting loud growling noises and banging its chest. The men were horrified to notice that the creature was actually a strange man-ape mixture with man-like facial features, but it appeared to lack a nose. It had huge in stature and very corpulent, totally covered in black hair. The strange hairy creature suddenly jumped down from the tree and disappeared into the nearby thick jungle. The two perplexed and frightened witnesses quickly drove away from the area at high speed.
Source:Fabio Picasso, Argentina
---
Date:  August  1972
Location:  
Time:  
Summary:  
Source:  
Location. Somerset, New Jersey
Date: August 1972
Time: afternoon
The main witness, a landscaper for the local Duke Estate, was told by the head groundskeeper that he would be working overtime and that he was needed becausea shipment was being delivered from Wisconsin. They needed about eight men to unload a crate and to bring it into the garden area. That night the truck arrived and it was getting late. The men who were asked to stay for overtime were eager to get things done and over with and be on their way. When the truck pulled up, the main witness said that the crate was about 8 feet tall and 5 feet wide. When he asked what was inside it, the one in charge said they were exotic trees. What happened next was enough to make half of the team get up and walk off the job and not care about the consequences. When the men started pushing the crate off the flatbed truck, a blood curling scream was unleashed from within the box. All of the men let go of their grip and the crate fell to the floor. As everyone jumped back, realizing that this was anything but a tree, the head keep did all he could to save the contents real identity and said that there was a black bear inside it. While the men were regaining their composure, most of the helpers walked off the job. They said they didn't want to get hurt or mauled dealing with a wild animal without the proper safety equipment, so off they went, including the main witness. Only two men stayed to finish what they were asked, and so this is what was told to the main witness. The two remaining men managed to get the load onto a dolly and then drag it into the garden compound. While guiding the crate down the main path, balance was lost and the crate came off the wheels. The hard hit was enough to crack the side of the crate and loosen the side panel, which fell off and exposed the contents. When the two remaining men witnessed that night was enough to make them seek employment elsewhere. Inside the crate sat a creature that had the shape of a man, but was anything but a man. They couldn't give a height measurement since the creature was in a sitting position, but they said it was hug. It had the shape of a man with a very large frame, only it was covered with black hair. The creature was strapped
down and had shackles on his legs, feet and arms. The face didn't look like a man, but had some human features. The workers said it looked more like a monkey or a gorilla. The hair was extremely long and dirty. At one point, one of the men said they thought that this "thing" was trying to speak or communicate with words, but all it did was keep on drooling. They were under the impression that this creature was heavily sedated because it couldn't keep its head up straight; it rested its head on its chest. A couple of inches away from the creature was an empty water bottle nailed to the wall. On the other side of the creature was an IV stand connected to the wall and stuck to its arm. It might have been used to feed the creature during its transport. One of the oddest part of the story was that the main witness was told that the creature was sitting on a "rocking chair". Maybe it was to prevent the creature from getting cramps during the move. They also said that the odor was overpowering and enough to make anyone pass out—the combine smell of urine, waste and body odor was rank. Before dying the main witness told his grandson that the above story was just the beginning and told him to come back tomorrow for the rest of the story. But the main witness passed away the next morning at 0200am.
Source: Your True Tales—February 2009
---
Date:  August  1972
Location:  
Time:  
Summary:  
Source:  
Date: August 1972
Location: Putnam County, Indiana
Time: night
Summary: A young couple living in a rural area began to receive late night visitations from a shadowy creature looking like a large, hairy gorilla. Most of the time it was bipedal,but when it ran, it did so on all fours. It seemed to run and jump without touching the ground as it never left any tracks. When it ran through weeds, nothing was heard and sometimes the witnesses could see through it. An hour before the first sighting, neighbors reported a luminous object pass overhead, which then exploded, though no debris was ever found. A farmer in the area lost all but 30 of his 200 chickens to the creature, which ripped them apart, draining them of blood but not eating them, and spreading their remains over a huge area. It was shot repeatedly from about 100 feet but seemed unaffected. At least 40 people claimed to have seen the creature before the sightings ceased late in the month.
Source:David Pratt, "Visitors from the twilight Zone"
---
Date:  August  1972
Location:  
Time:  
Summary:  
Source:  
Date: August 1972
Location: Near Dania Beach, Florida
Time:  night
Summary: The main witness was camping out with two friends at night when he decided to gofor a night walk alone. As he walked along the beach with the solitude of the damp wind and misty fog, he wondered about the world and his place in it. Suddenly he was startled to feel a hand that was placed upon his shoulder. But it was not a person's hand; it was an alien's hand that mentally communicated a feeling of calming which flooded the witness. He realized that this tall alien person was touching his shoulder and pointing for him to look up over his head, at a lit up window in a UFO. There he saw a few aliens that at first glance looked like busymen in uniform. They were standing at an angle and some of them looked downright at him. The alien hand touching him seemed to resist his effort to take a closerlook. Then he realized that a fairly large UFO was hovering silently above him. Hismind was filled with questions as the alien's touch communicated to him a strongvisual image that he was not alone and that his insignificant life on this planet, hishuman life, actually mattered. Everything went blank after that. His next memorywas when he saw daylight and found himself alone on the beach again. The UFOand the windows were gone, and so were the alien companions. For the next severalmonths he avoided thinking about the UFO and the windows, although both himand his girlfriend repeatedly saw a small large headed man about 4 ½ feet tall whoseemed to haunt them. Finally one day out of curiosity, he crossed the street andasked him what he wanted. He said in a weird, non human voice, "You will findout." Then he asked him if he was with the UFO he saw and he answered, "Yes, weare." I begged him to please leave me alone but he said, "That would be impossible."The witness was puzzled since he did not remember seeing short aliens at the DaniaBeach encounter.
Source:http://www.abduct.com/contact/c61.php
---
Date:  August  1972
Location:  
Time:  
Summary:  
Source:  
Time: Aug. 1, 1972; Lebanon, Indiana
Early morning. 45-min. First observed as a triangle of lights that just hovered. Object turned and flashed away at high speed. At this time there were three bright orange-red lights which illuminated the "saucer" which appeared to have "bat-like" wings. Observers watched with field glasses. (SL-60, page 9)
Summary:
Source:
---
Date:  August  1972
Location:  
Time:  
Summary:  
Source:  
Date: August 2 1972
Location:  Banks of Vyatka River, Botym, Nolinskiy area, Kirov region, Russia
Time: 1215pm
Summary: Lydia Nikolayevna Smirnova, a biology teacher and her husband were vacationing
in the area and had gone to the banks of the River Vyatka to have a swim. While her husband swam, she sat on the river bank, tanning under the rays of the sun.Suddenly her husband began yelling something at her, so she jumped up and tried to run towards him but at that same moment a dense gray cloud enveloped her completely and she felt herself rising into the air. The ascend lasted about 2 minutes and then some force pushed Lydia into an armchair (she was obviously already inside some type of object). She could not move her arms or legs since they appeared to be chained or manacled (!). Finally the misty cloud dissolved and Lydia found herself in a large dome-shaped room. In the upper section of the room she saw window or portholes, positioned in a cross shape. In the center of the room she saw a tetrahedral column, made of material resembling marble. The sides of the column were separated by squares and their contours emitted light. Smirnova's attention was focused on a black square in which she saw "terrestrial" or what appeared to be Arabic symbols or figures, lighted by a green light. The floor of the room wascovered by a gray material that emanated warm heat. Lydia then saw a 2 meter tall"man" very thin of a swarthy complexion, with piercing penetrating dark eyes,placed within deep sockets. The stranger had very long arms and a bizarre pair ofears that stretched to the back of his head—-his dense long black hair could not hidehis huge ears. Lydia noticed that he had unusual fingers which had four"phalanxes". When the alien noticed Lydia's astounded glance he seemed to grin inamusement. The man was dressed in a dark blue suit and a black shirt. On his feethe wore strange boots, resembling felt boots, cutoff at the top. The man was workingon something near a narrow table which contained numerous instruments. Behindthe table there was a large screen on which Lydia saw a familiar scene that of theMagadan hills where she used to live previously. Nine other smaller screens werepositioned on a side wall. "Where I am?" she asked as calmed as she could. Thehumanoid then turned a switch or handle and on one of the nine screens Lydia sawin large Russian letters, "Behave yourself and be quiet. We will not harm you". Andnext she read the text saying that they had come from another galaxy, more specifica planet called OYMIZI, the name which could be translated to the terrestriallanguage as "We and you". She was then "told" that in general there were ten othergalaxies in which intelligent life was present (it was not very clear to her).
"Don't lie to me", suddenly said Lydia, "You are Americans! Immediately returnme to my native Soviet Union!" But the alien ignored her demands. The long armedalien was busy and kept working near the control panel, and seemingly didn't hearher request. She then read on the screen, "You will answer our questions, and thenwe will return you back to Earth". Lydia was stunned, she was still paralyzed,chained by her hands and legs by invisible handcuffs and she believed and didn'tbelieve what was happening at the same time. But she decided, (being brought up patriotically with Communist ideals) that if these "foreigners" tortured her she would die as a "Zoya Kosmodemyanskaya" or like a great Komsomol Hero of theGreat Patriotic war against the German fascists and never reveal anything about her country. The screen then impassively asked, "Give your surname, name and patronymic". Smirnova pondered the question and answered. Other questions were given which were inoffensive and harmless which she answered. For example, "Do you like buckwheat with milk or prefer pelmeni? (A Siberian meat dumpling) or"What do you feel when you drink sour milk"? Etc. Then, without any transition to another topic, the screen informed Lydia that they had arrived from the "fifth"galaxy while Earth was in the "fourth" one. That intelligent life on the other 10 galaxies was carbon based (albumen) but at different levels of development. The screen then asked, "How do you humans explain the origin of life on Earth?"Confused and not knowing what to say, Lydia began to babble something about Darwin's theories and suddenly asked herself, "Who is God?" The screen then answered, "You, humans are our creation. We created you, after we gathered original material from several other galaxies. We experiment with the races". Nextshe read what appeared to be a very complicated mathematical theory on creation
which she could not understand. And then she read of the screen, "The word God—is the code, in terrestrial words it means approximately 'Blessed is who gave out harmony". In genera, continued the aliens, "God is the super mind or superintelligence. There are other Universes, but there is only one Super Mind."Gathering all her courage Lydia then addressed the screen, "What kind of energy do you use to overcome such huge distances in space?" The answer followed quickly, "During only several earthly hours. We use the energy of substances, which you, humans do not know. These substances are deposited inside Earth, at very tremendous depths. They are deep under the surface in several areas, Southwest Australia, Rocky Mountains in America, South Africa and the Verhoyanskiy Mountain ridge in Yakutiya. "And why are you not afraid of telling me this information?" asked Lydia still thinking that she was in the midst of some type of American mind washing plot. She then read on the screen, "You humans must live for thousands of more years before you will be able to get to the places in which these substances are imbedded. In general you do not know what is inside the bowels of the Earth. You may drill deep holes into the earth core but still not know what is inside; any mistake might destroy your civilization. If we think is necessary we will help you. But in the meantime you continue to amaze us by your aggressiveness. We who created you did not expect such behavior."
Lydian then asked, "Is there life on Mars?" And she then read on the screen "Life on Mars existed once upon a time, in ancient times. But when the planet collided with an asteroid it was wiped out. The remnants of soil and ash can be found underthe layers of melted stones. Planet Mars had water in various combinations."Then the long armed alien, using the screen as a medium proposed to Lydia,"Would you like to see our planet?" "Sure, I do" replied Lydia immediately. In thenext moment she saw an image of a large alien city on the screen. The city hadidentical 3 storied buildings. Many of its inhabitants stood on broad streets. Thepublic transport resembled strange "cabins or wagons". She saw bright flowers andstrange bright green trees on the lawns. Young aliens wore shorts, and the olderaliens wore light colored suits. Then the long armed alien pressed a lever and Lydiasaw a deep armchair with various instruments appear. The invisible handcuffsaround her legs and arms vanished and an invisible force led her to the newarmchair. And in a moment something seemed to "click" inside her head and Lydiasaw the image of a female friend, Lilia Yashina who had died in 1958 in theMagadan area under mysterious circumstances after witnessing a UFO, in whichshe suffered a very strong pain in the back of her head. The image of Lilia thenvanished and Lydia began to cry as she did when she was a child in 1958, beggingthe aliens not to "remove anything from her brain". The tall alien then grabbed ashiny device and distinctly pronounced several words in his own language. At thatsame moment a hatch opened on the floor of the craft and two other alien menclimbed up to the room from somewhere below. Both men were blond haired, witheyes and beautiful features, and very similar in appearance almost like twins. Theywere dressed in cherry colored suits and were very similar to humans except thatthey had white very pale faces, though with pink cheeks. Looking at Lydia in a kindmanner the two new aliens began to reproach the long armed humanoid (!). One ofthem then pointed a long green tube at Lydia and she then saw herself naked on thescreen. Then the aliens show her places on her skin where viruses have appearedand procreated. The other blond twin then descended down the hatch and broughtback with him a flat plate or saucer in his hands. On the plate Lydia saw asubstance similar to cottage cheese. The blond then took an ordinary knife andseparated the "cottage cheese" into four parts. They then ate their part and on oneof them then stretched her part to Lydia and on the screen it read, "Eat this. Thiswould cure you".
At first Smirnova was afraid to eat it but then she swallowed it. The substance had a very pleasant taste, dissimilar to anything on Earth. Then the long-armed humanoid placed a cowl on Lydia's head resembling a motorcycle helmet. And in the next moment Lydia was again enveloped in a strange mist or fog. It seemed for Lydia as if the "rug" had been pulled from under her feet. She looked around her and saw a forest, and the other side a highway with many cars. Nearby several people stood on a bus stop. Lydia walked over to them and asked, "Something had happened to me, where I am?" Those present explained to her that she was 12km from the city of Novosibirsk in western Siberia, thousands of kilometers from where she had been originally "taken". Someone gave her money and she arrived to the city where she immediately contacted the local Militia. To her amazement they believed her story and they called the village of Botym and spoke to her husband. She was then sent back to where her husband was, the journey took 3 days. Apparently her husband had seen the flying saucer hovering over Lydia and watched her being sucked up into a broad pipe inside the UFO. To be more exact the UFO looked more like a rotating sphere or globe with spokes on top of it. After her abduction Lydia suffered from headaches for a long time, but then they went away. Her shingles also disappeared forever. Apparently the aliens had cured her. But her husband who had stood close to the UFO apparently was exposed to some kind of radiation, became sickly and eventually died. Smirnova saw UFOs three more times, the last one in 2000.
Source:"Lessons onboard a Saucer" by Vladimir Konstantinov in: "Secretnye Isslendovaniya" (The Secret Researchers) scientific popular magazine, Ukraine # 7
---
Date:   August 3, 1972: Two hunters witness brilliant disc passing over Vienna woods
---
Date:   August 4, 1972: UFO Over Lebanon
---
Date:  August  1972
Location:  
Time:  
Summary:  
Source:  
Date: August 6 1972
Location: Near Beaver Lake Alberta Canada
Time: night
Summary: A man felt compelled to go to a campsite where he was convinced he would see a UFO. He and two other men went that evening to the side and waited for several hours. It was now dark, and they had given up their UFO watch, when the three of them saw a light travel across the lake and pass behind some trees. Shortly afterwards, they heard the heavy footsteps of something breaking trail in the shrub and trees. They became scared, and fled to the car. As they drove along the highway, they could see giant tentacles and the octopus-like form of a creature that seemed to be trying to get in at them. They banged on the roof, but the creature remained. At one point they got out of the car and struggled with the octopus. They got back into the car and by the time they reached Tofield Alberta the strange creature had disappeared.
Source: John Brent Musgrave, UFO Occupants, & Critters
---
Date:  August 8 1972
Location: LaPorte Texas
Time:
Summary: The witness first realized that his front fender was falling off on August 8, 1972, before seeing the UFO. "I was in my car in the left lane of two – traveling at 55 mph – when suddenly my left front fender dropped down and bottomed out and then my car was pushed perfectly sideways into the right lane." The startled driver said he reacted with a left turn of the steering wheel while he heard the sounds of tires screeching. "When I realized I had been pushed, I looked into the rear view mirror and could not understand what I was looking at." The witness said that his entire vehicle was pushed into the adjacent lane."I saw a clear or transparent 20-foot orb in the median that was rippling and distorting scenery behind it with a 4-foot tall and 3-foot wide, egg-shaped sphere inside just a few feet above median. Inside of the inner sphere were large, bright, slow wiggling electrical bolts 'spaghettied' together. As soon as the clear orb stopped wiggling everything was transparent or invisible." The witness described the UFO as a clear or transparent orb.
Source: MUFON Case 72491
---
Date:  August 9 1972: Saint-Jean-du-Gard, France Encounter
---
Date:  August  1972
Location:  
Time:  
Summary:  
Source:  
Time: Aug. 11, 1972; Bensenville, Illinois
5:30 a.m. "It was shaped like a football and had a rim around it." Described as 50′ long and windowless it continued to pulsate colors. First, a bright orange, then gray, then bright orange again. Estimated at 200′ altitude other motorists in vicinity got out of their cars and looked at the object. (SL-59, page 11)
Summary:
Source:
---
Date:  August  1972
Location:  
Time:  
Summary:  
Source:  
Summary: Aug. 11, 1972; Elgin, Illinois
5:30 a.m. Orange "football-shaped" object hovered over the ground, sighted by motorists. State Police in Elgin, the DuPage County Sheriff's Office, and suburban police departments reportedly received calls concerning the strange object. (See Bensonville, IL) (SL-59, page 11)
Source:
---
Date:  August  1972
Location:  
Time:  
Summary:  
Source:  
Summary: Aug. 11, 1972; Oak Brook, Illinois
5:30 a.m. Same object seen. (SL-59, page 11)
Source:
---
Date:  August  1972
Location:  
Time:  
Summary:  
Source:  
Time: Aug. 12, 1972; Taize, France
Elliptical object with bright lights hovered near ground emitting light beams downward; satellite objects emerged. UFO reacted to flashlight (UFOE II, Section VI).
Summary:
Source:
---
Date:  August  1972
Location:  
Time:  
Summary:  
Source:  
Date: August 12 1972
Location: Los Altos California
Time:  1011A
Summary: Prior to the sighting the witness received a telepathic communication to go to the kitchen window and witness the flight of four UFOs. The telepathic communication continued. He observed four silver vehicles over Mt. Bielawski (elevation 3,231 feet) on Skyline Drive several miles south of Mountain View. The observer requests visible manifestation by vehicles. Vapor trails formed by the four vehicles operating in intricate maneuvers. The vehicles then disappeared on steep ascending and receding course. The sighting lasted about 3 minutes.
Source: Saga's UFO Report (unknown number)
---
Date:  August  1972
Location:  
Time:  
Summary:  
Source:  

Location. Starr Hill, Warminster England
Date: August 13 1972
Time: 2100
Six watchers on Starr Hill had a series of very bizarre "personal" experiences. They suddenly felt the surrounding atmosphere become "supercharged." Moments later they heard loud thumping noises from some nearby bushes. Hearing more noises they walked towards a nearby hedgerow and came up to three gigantic humanoid figures standing in a triangle formation at the edge of the field. The beings were at least eight-foot tall with large domed heads, no apparent necks, wide shoulders, slim waists, and long dangling arms. The witnesses felt extremely cold and apprehensive. Suddenly the oppressive atmosphere changed and a beautiful fragrance accompanied by warm air, filled the group. The witnesses then walked down a dirt track and the beings that now appeared transparent glided parallel to them no more than 10 feet away. The figures then stopped near some bushes and again assumed their triangular position. The witnesses now felt calm and had a feeling of love towards the creatures and began walking towards them. One of the men even approached and apparently walked right through one of them. The beings suddenly vanished as vehicles approached the area. Later that night Mollie Carey visited the hill and became aware of a strong fragrance wafting in the warm air currents.
Source: Ken Rogers, The Warminster Triangle
---
Date:  August  1972
Location:  
Time:  
Summary:  
Source:  
Location. Near Longleat Woods, Warminster England
Date: August 14 1972
Time: 0230A
Later that same night, a married couple from Surrey was in their parked car when they saw two small red lights come out of the wooded area and leap into the sky. One headed over to Cley Hill, the other east toward Warminster. The couple then went directly to the site where the UFOs had appeared and at once met what they described as a strong negative sensation. They then heard strange shooting sounds. The wife felt a presence and ran back to the car. Her husband then perceived what he described to be an "awesome creature" that was completely fluorescent green in color. He then ran to join his wife. A drawing made by the witness shows a goat-like creature, green in color, of immense size, with scales on its belly like a fish.
Source: Ken Rogers, The Warminster Triangle
---
Date:  August  1972
Location:  
Time:  
Summary:  
Source:  
Location. Roosboom South Africa
Date: August 16 1972
Time: evening
Elias Khosa saw a "monster" when he was walking home. "The specter faced him, but he could not see its head, although he noticed small flames burning around its feet." The witness invited the "visitor" home for a drink, but it turned and sped off into the veldt at high speed, "emitting flames and smoke."
Source: FSR Vol. 18 # 6
---
Date:  August  1972
Location:  
Time:  
Summary:  
Source:  
Location. Palanza near Lake Maggiore, Italy
Date: August 16 1972
Time: evening
Antonio Da Rosa (involved in previous encounters) was with a certain "Cosimo Vita" a local resident when both were frightened by the sight of a large saucershaped craft landing nearby. They hid and watched the scene unfold from about 500meters in distance. Four "blond creatures" emerged from the saucer, approached Antonio and communicated by using telepathic means, making Da Rosa understand that they came with peaceful and friendly intentions. One of them collected samples of grass, soil and rocks, with the skills of a botanist. Then they went back into their craft which took off at high speed quickly disappearing from sight. Da Rosa further stated that his "friends" had a base on Venus but originated from the star system Betelgeuse in the Orion constellation and belonged to one of the most advanced civilizations in the Universe, being 3000 years ahead of the human race.
Source: Jacques Rivoyre in: http://ufologie.net
---
Date:  August  1972
Location:  
Time:  
Summary:  
Source:  
Location. Ixtapalapa Mexico
Date: August 18 1972
Time: 1400
Raimundo Alvarez and Pancho Torres, masons, were working on a roof drain when they heard a humming sound, then noticed that all ordinary daytime sounds had ceased, creating a "stifling" silence. About 50 yards away Alvarez saw two strange figures about 8-foot tall, dressed in bright silvery clothing resembling fish scales. As they approached, the two men could see that the beings were "unusually broad," and "slender, the rounded head bright silvery in color, with two round bumps in place of eyes, small ears, no visible mouth or nose, hands with 4 fingers, and large webbed feet like those of ducks." They "seemed to float in air" while walking. They approached the two men but just then a woman carrying a can of milk came around the corner, and the two creatures "flew" toward her. A great deal of dust arose from the ground; the two entities disappeared into it and were not seen again.
Source: FSR Vol. 19 # 6
---
Date: August 18,1972
Location: Holyrood, Kansas
Time:
Summary: A disc·shaped object described as dipping and gliding gracefully. seen by three youths. 
Source:
---
Date: August 19 1972
Location: Thetis Lake British Columbia Canada
Time: unknown
Summary: Two young men watched a silver colored humanoid figure, reptilian in appearance, with sharp points on top of its head emerge from the lake and chase them. One of the witnesses suffered lacerations to the hand as the creature attempted to grab him.
Source: Jerome Clark, Unexplained!
---
Date:  August  1972
Location:  
Time:  
Summary:  
Source:  
Time: Aug. 19, 1972; Colby, Kansas
2:07 AM. Luminous, bowl-shaped object hovered near ground; blinding white light brightly illuminated terrain; object made "whooshing" noise, shot straight up (UFOE II, Section – V).
Summary:
Source:
---
Date:  August  1972
Location:  
Time:  
Summary:  
Source:  
Location. Mayville South Africa
Date: August 19 1972
Time: night
Mrs Thelma Hansen, Jane Classen, and 6 others, saw a creature behind the Hansen house that had a flat rectangular head "like a machine," with buttons on it, and with "fire coming out of its eyes." The bottom of the creature was 7 feet above the ground, and when it departed, it rose straight up, then moved sideways, and disappeared. Afterwards the witnesses suffered headaches and pains in the legs. Mrs Hansen also felt 'some sort of hypnotic effect," as if she was being drawn towards the object.
Source: P J Human FSR Vol. 18 # 6
---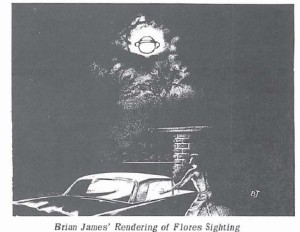 Date: August 20, 1972
Location: Nogales, Arizona
Time: 3:20 or 3:30
Summary: In the early morning hours of August 20, 1972 a strange object was seen for a period of time over Nogales, Arizona , which is located on the border between the United States and Mexico . Several people saw the object, and have been interviewed, and it is quite likely that many others observed it. The case is being continued, but sufficient information is available at this time to present it here. Mrs. Helen Sutherlin, a teacher in the public school system at Nogales, was wakened by an "unearthly howl" from her white Samoyed dog who was outside the house in the back patio. She laid in bed watching a strange bluish-silver light which illuminated the curtains of the bedroom wi.ndow . The dog continued to howl so she went outside to see what was wrong. Going through the kitchen, she reached the side door, stepped out, and was immediately aware of a peculiar droning sound which sounded as though it came from above and from some distance. When she looked up into the sky she saw an oval – shaped light sour ce which appeared to be the source of a cone of bluish-silvery light which bathed the main section of the city. She descr ibed it as being like a flashlight shining down on the ground . It kept flashing on and off and the light from it ga ve cars and tops of houses a sort of irridescent glow as if they were thems elves giving off the light. Mrs. Sutherlin estimated that the light flashed on a nd off eight to ten times and that she watched it for approximately 30 minutes. Her dog had quieted down when she came out and she was able to observe it closely for that period of time. Although she cannot pin point the exact time, she said that the kitchen clock read 2 :30 at one time when she glanced at it but does not know if s he looked at when she came out of the house or when she re-encered it. After the thirty-minute observation, the lights of No gal e s suddenly went out and Mrs. Sutherlin became alarmed and went inside . During her interview with Mr. and Mrs. Lorenzen she said she was sure that many people had seen the object because before the power failure she had observed many lights turned on in previously dark houses in the area . She returned to bed and did not attem;Jt to observe any more. Because of certain time elements in this case it is qUite likely that Mrs. Sutherlin mis – read the clock because the power failure that she refers to took place at approximately 3 :35 a.m. Our second major witness is young (22 years of age) Marco Flores, part owner of the House and Cellar, a night club and restaurant for young people in Nogales . At 1 a .m. in the morning of the 20th, he closed his business , then spent an hour working on the books 10 that he wouldn't get "behind in is work". At a little after 2 a.m. he went to an all night restaurant where he had breakfast and talked with friends. He left the restaurant shortly after 3 and drove to his apartment on Western Avenue. He then undressed and, Sitting on the edge of his bed, was playing his gUitar and looking out the window which faces southeast- east. It was approximately 3:20 or 3:30 by his estimate that his air conditioner and lights went off. Looking out the window he could see that all of Nogales, including Nogales, Sonora, Mexico. was in darkness. At that time Marco heard a humming sound which seemed to be above his apartment and across Western Avenue he saw a lighted area approximately 1/4 mile in diameter. It appeared to be traveling from the north to the southwest. At this point it is important to note that the screens on the apartments in that complex are mounted n the outside. The window was open, so Marco decided to unlatch the screen and go outside rather han stumble through the darkened cuse . When he got outside he looked up and over his apartment and saw a glowing round object encircled by a ring. Unfortunately Marco is color blind so he could THE A.P.R .O. BU LLETIN PAGE 3 Bri an James' Rendering of Flores Sighting not give any description of the color of the object but he did say it appeared to be metallic and its glow reflected off the overcast sky. He estimated that it was traveling about 35 miles per hour, was at and altitude of approximately 200-300 feet, and that he watched it a good m inure before it went out of sight behind a hill at the rear of his apartment. He noted that the lighted area across Western Avenue was traveling at the same rate of speed as the object itself and felt they were in some way connected. The city lights came back on after the object was out of sight. Marco then went ins ide and debated as to whether he should report the object to the police. At approximately 10 minutes later he heard an explosion and the lights which had been dimming and brightening after the first power failure, went out and stayed out. Marco again went outside and this time saw a lighted area in the sky to the north by northeast (where the local power station is located), opposite from the direction in which the UFO had disappeared. He then called the local police and told them about the light in the north and they informed him that the power plant had "exploded". The next day he r eported the object he had seen (he had hesitated the night before, afraid of the usual ridicule) and they said that he was the only one to report such an object. 
Source:
---
Date:  August  1972
Location:  
Time:  
Summary:  
Source:  
Summary: Aug. 20, 1972; Reading, Pennsylvania
Three city police officers, including a sergeant, observed an oval-shaped object hovering several thousand feet in the sky above Mt. Penn. They said the object changed color from white to red to bluish-green. After an unknown period of time, the UFO suddenly shot upward and out of sight, according to the officers. (NICAP UFOI, Oct 1972, page 3)
Source:
---
Date:  August 21 1972
Location: Roosboom South Africa
Time: 0430A
Summary: Mrs Doris Muthwa and her 12-year old daughter were drawing water from a river when she looked up and saw what at first seemed to be a man in a white suit. I thought he was smoking a cigarette, but then the smoke became like a big fire. There was a bright light shining from his chest which went pink and blue." She estimated that the figure was more than 11 feet tall. "He must have been emitting some kind of electricity, because she said it was just like when she touches the iron and her body goes all jerky." Then the giant apparition shot into the sky and disappeared. The woman and her daughter ran from the spot, spilling the water.
Source: P J Human FSR Vol. 18 # 6
---
Date:  August  1972
Location:  
Time:  
Summary:  
Source:  
Time: Aug. 21, 1972; Portland, Oregon
9:45 p.m. A 39-year-old woman reported what appeared to be a solid object surrounded by pulsating lights. She first spotted the "elongated" object and observed it for approximately 20 minutes before it disappeared behind some tall fir trees. (NICAP UFOI, Oct 1972, page 3)
Summary:
Source:
---
Date:  August  1972
Location:  
Time:  
Summary:  
Source:  
Summary: Aug. 21, 1972; Waukesha, Wisconsin
An 18-year-old restaurant manager claims he was driving down a lonely country road at night when he saw a large, orange, circular object 20 to 30 feet in diameter hovering at tree-top level. At the same moment, according to the lone witness, the entire electrical system of his car went dead. After a few seconds, the object made a strange "beeping" sound and took off. The witness was able to start his car but the rest of his vehicle's electrical system (lights, horn and radio) would not function.  (NICAP UFOI, Oct 1972, page 3) 
Source:
---
Date:  August  1972
Location:  
Time:  
Summary:  
Source:  
Location. Thetis Lake British Columbia Canada
Date: August 23 1972
Time: unknown
Another witness reported encountering a silvery scaly human shaped reptilian being that climbed out of the water; it had huge pointed ears and a sharp point on his head. No other information.
Source: Jerome Clark, Unexplained!
---
Date:  August  1972
Location:  
Time:  
Summary:  
Source:  
Location. Fort Atkinson, Wisconsin
Date: August 25 1972
Time: 0200A
Steve Cleveland, a carnival worker from Eau Claire, called radio station WLS in Chicago to report that as he had been sitting on his suitcase outside of Fort Atkinson, hoping to hitch a ride to Eau Clare, he had seen "a huge ship" come down in a nearby field, out of which came two beings about 5 ft tall. They took some samples, & got back in the object, which then lifted off. He said he watched the incident for 15 minutes.
Source: Apro Bulletin, Nov. Dec. 1973
---
Date:  August 25 – September 6th, 1972: The Bizarre Case of the Kera UFO Encounters
---
Date:  August  1972
Location:  
Time:  
Summary:  
Source:  
Location. Rural, Illinois
Date: August 26 1972
Time: night
The witness was driving when a bright light in the sky caught his attention and he followed it to where he saw a disc-shaped craft descend. A door opened followed by an angled plank that slid out, which went from the doorway to the ground. Several slim humanoid figures wearing coverall type uniforms began exiting the object. The witness crept up to it and suddenly the outer rim slid aside, following the curve of the craft, exposing transparent cylinders, which looked to be incubators with infants within. As the witness stared at them in disbelief, one of them opened its eyes and smiled at him and he smiled back, then a look of distress came across its face and it seemed to be having trouble breathing. The witness proceeded to pound on the glass to try to break it open, then picked up a rock to try to smash it open, then suddenly he felt himself being lifted on either side up and away from the craft and he sensed that the aliens knew that he had been trying to help and were glad that the noise alerted them to his presence and the apparent problem with the incubated hybrid. His memory ends at this point.
Source: UFO Watch
---
Date:  August  1972
Location:  
Time:  
Summary:  
Source:  
Location. Between Medanos & Bahia Blanca Argentina
Date: August 27 1972
Time: 0300A
A 32-year old mechanic, Eduardo Fernando Dedeu, was returning home after attending a diner in Medanos. After traveling a short distance from that town, he noticed someone flagging him for a lift. This was a man wearing a coat with the collar turned up, and a cap covering his head. His face was somewhat more elongated than is normal (other versions state that he wore a roundish hat and that his chin was so large that it almost reached his chest). Dedeu decided to stop for him and the man stepped into the car in silence and sat down beside him. The mechanic asked him whether he was going to Bahia Blanca, and the man answered with something unintelligible. Then Dedeu asked him whether he was from Medanos and the stranger made some sort of incomprehensible reply. Dedeu thought that the man must be a local peasant, who could not talk well, and who possibly was too shy to express himself loudly and clearly. The trip then continued without further conversation. But when they reached the 710km mark, the car's lights went out and Dedeu was obliged to stop. He then noticed what he at first took to be some kind of bus overturned on the highway. It had a large blue light in the middle and two more lights, somewhat smaller and white, at the sides. Dedeu went on to relate how he had got out of the car, when a powerful white flash of light dazzled him and he felt intense heat. He took shelter behind the door of the car, and when he was able to look up he saw that the object, which had white lights in its windows and a green light on its underpart, was moving towards the left. He says that all this happened in a few seconds and that when he stepped back into the car he found that the seat where the unknown traveler had been was empty. The door was open, and the handle was on the floor of the car. At that same moment the car headlights which had gone out, came on again. Nervous and shaken he drove on to Bahia Blanca. Dedeu made a report of the incident to the police.
That same night there were several other reports in the same area including the testimony of Mr. Roberto Maisterrena who reported that at approximately 0300am on the day in question he saw a strange craft emitting flashes of white light and stationary above a hill near National Highway no. 3. He described the vehicle as being 'like a kind of bus' including also the detail that it had opening similar to windows.
Source: Jane Thomas, FSR Vol. 23 # 6
---
Date:  August  1972
Location:  
Time:  
Summary:  
Source:  
Time: Aug. 27, 1972; Lafayette, Indiana
9:00 p.m. A University of Purdue coed said she and a friend, while walking across the campus, spotted a "stingray-shaped" UFO with a shallow dome on top moving across the sky in a southwesterly direction. The object, according to the witnesses, appeared to tilt over on its side before disappearing from sight. (NICAP UFOI, Oct 1972, page 3)
Summary:
Source:
---
Date:  August  1972
Location:  
Time:  
Summary:  
Source:  
Time: Aug. 29, 1972;  Reading, Pennsylvania
Three city police officers, including a sergeant, observed an oval-shaped object hovering several thousand feet in the sky above Mt. Penn. They said the object changed color from white to red to bluish-green. After an unknown period of time, the UFO suddenly shot upward and out of sight, according to the officers. (Reference: UFO INVESTIGATOR, October 1972, page 3)
Summary:
Source:
---
Date:  August  1972
Location:  
Time:  
Summary:  
Source:  
Location. Roachdale, Indiana
Date: August 29 1972
Time: 2200
On August 22 at 2100, two farmers discovered the ripped apart remains of over 60 chickens. They called the town Marshall and the three investigated a noise between the chicken coop and the road. One farmer saw something suddenly rise out of a ditch and cross the road six feet away. It had smashed a fence to the ground and left a trail of trampled weeds and grass. On the early morning of August 23 the creature had returned and was standing in the chicken house door. It looked like an orangutan or gorilla, had no neck, had rusty-brown hair, and made "a groaning racket". It dashed towards the barn and then across the field, pursued by farmers and shotgun blasts. It didn't seem to be hit, and made no sound as it ran, nor leave any tracks. 110 chickens had been ripped open and drained of blood. On the above date a woman and her infant son heard a deep growl. 1 ½ hours earlier a luminous object had alighted over the neighbor's cornfield, hovered briefly, and then "just sort of blew up" leaving no traces. During the next few nights the couple heard strange pounding noises and glimpsed an enormously broad-shouldered, six feet tall, black and hairy, bipedal creature fleeing into the cornfields. It smelled rotten like "dead animals or garbage". It stood like a man but would run on all fours, never leaving tracks. Sometimes, "it looked like you could see through it."
Source: Mark Moravec "The UFO Anthropoid Catalog"
---
Date:  August  1972
Location:  
Time:  
Summary:  
Source:  
Location. Brodowo, Poland
Date: late summer 1972
Time: midday
The witness (involved in previous encounters) saw three hunched, gray-colored creatures in the forest. They approached him very quickly. He seemed mesmerized and he felt no fear. One of the entities came closer to him and looked deeply into his eyes. He felt as if he was being hypnotized. The faces of the entities were featureless but their eyes were very impressive. He doesn't know what happened next. He remembers that he was given something to eat. It had a strange taste but satisfied his hunger. He had never eaten something like that before.
Source: woe_@vp.pl quoting Marcin Mizera "UFO encounters in Brodowo""UFO" # 2, April-June 2005, Piotr Ayman Cielebias NPN Poland

---
Date:  August  1972
Location:  
Time:  
Summary:  
Source:  
Related articles