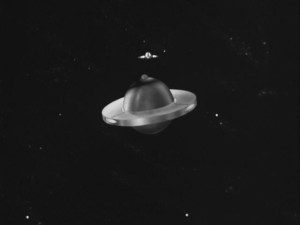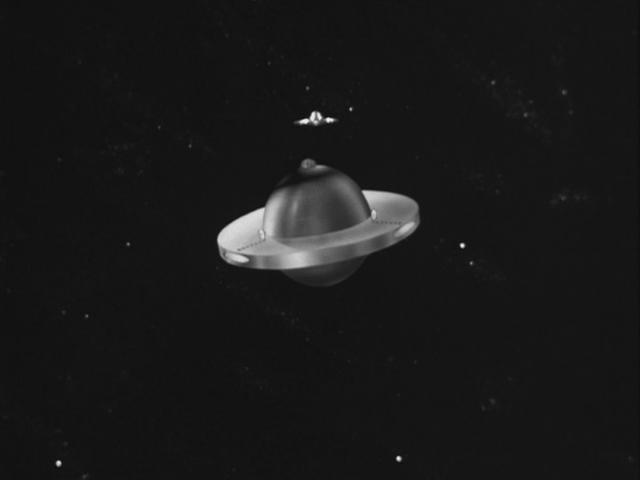 (Last Updated On: January 24, 2017)
Date: August 1974
Location: Salford, Lancashire, England
Time: 0300A
Summary: The 9-year old witness woke up in the middle of the night to see a humanoid figure wearing all black standing in his room. As he stared at the figure, there was a sudden explosion of light and he blacked out. A period of missing time was reported.
Source: NUFON # 161
---
Date:  August 1974
Location:  
Time:  
Summary:  
Source:  
Location. La Pampa, Argentina
Date: August 1974
Time: night
The owner of a local ranch and a helper one night noticed some bright lights coming from the field where the cattle were grazing. Upon investigating they found a gigantic object on the ground and numerous "persons" or figures coming in and out of it. They waited for the object to leave and later found two dead mutilated animals which precise surgical cuts on their bodies.
Source: CEUFO, Argentina
---
Date:  August 1974
Location:  
Time:  
Summary:  
Source:  
Location. Canet Plage Pyrenees Orientales France
Date: August 1 1974
Time: 0230A
Joseline Rassin, 28, had a premonition that she would soon see a flying saucer. At 0230A she went out with her baby to walk around their trailer, which was parked beside the beach. She saw an orange-luminous UFO approach to hover 2.5 ft above the sand, about 40 ft away. She re-entered the trailer and woke her sister in law, Josette. The 2 young women watched the UFO for nearly 3 hours. It was about 15 ft long by 5-6 ft high, and had 2 portholes facing the trailer, which were side by side according to Joseline, one above the other according to Josette. After "a long time" the UFO turned on its axis so that the portholes faced the road. A little before its departure, a "shadow" passed between the trailer and the UFO. It was of small stature according to Joseline, of normal stature according to Josette, and was "bell shaped," wider at the bottom than at the top. After the UFO left, Joseline looked for traces in the sand, but could find none.
Source: Mille Thevenin & Ivan Lebatut, LDLN # 146
---
Date:  August 1974
Location:  
Time:  
Summary:  
Source:  
Location. Maracaibo Venezuela
Date: August 5 1974
Time: night
Two peasants were returning home shortly after dusk when they were blinded by an object in the sky that was "round and flattened at the sides, and of a silvery color." They found themselves unable to move as the object landed, and two "men" emerged who were more than 6.5 foot tall, wearing "lead colored clothing like the skin of sardines." They wore blue goggles and had dark belts. They approached the witnesses slowly; making gestures, while from the machine came a whistling sound. Then two other UFOs descended "and took the first UFO and its occupants in tow." The witnesses were then able to move again, and took to their heels.
Source: FSR Vol. 20 # 6
---
Date:  August 1974
Location:  
Time:  
Summary:  
Source:  
Location. Weisbaden Germany
Date: August 8 1974
Time: 1800
Two police officers where in their vehicle when they saw a bright flickering light coming down from the sky. They stopped their car to watch. The light approached and now they could see that it was a disc shaped object. The object hovered above a meadow and then slowly descended. The craft was silvery in color and had a dome on top; it emitted a green light from a rotating rim around it. A humming sound could also be heard. The two men using a pair of binoculars saw a hatch open under the object and a humanoid figure climb out. The figure briefly inspected the hull of the object with a bright light, reentered and the object took off.
Source: Ulrich Magin
---
Date:  August 1974
Location:  
Time:  
Summary:  
Source:  
Location. Dagenham Essex England
Date: August 10 1974
Time: 0215A
At approximately 0130A, Barry King, watching for meteors from his bedroom window, observed a small red light in the north moving east to west. It stopped above a school and bobbed up and down, then disappeared. At 0215A he suddenly saw a figure standing at the end of his backyard, about a dozen yards from the house. It was "a tallish figure of a girl or woman" with long blondish hair, dressed in a long black robe. The figure stood still and King turned his flashlight on it so he could see the figure's face. There were no observable features in the flashlight beam, and King, "petrified" stole away from the window. When he again looked out, the figure had vanished. It was similar to the figure seen in May by the witness.
Source: Bufora Journal Vol. 4 # 4 & Watsup Journal Winter 1975
---
Date:  August 11, 1974
Location: Concord, NH
Time: early morning
Summary: In the early morning hours eight police officers from several jurisdictions observed low-flying saucer-like objects with red, blue, white, and yellow body lights. One officer reported an elliptical object with dome on top. When some officers flashed their patrol car lights at a group of the objects, they appeared to signal with flashing lights in return. 
Source: Concord Monitor & Patriot, Aug. 12, 1974.
---
Date:  August 1974
Location:  
Time:  
Summary:  
Source:  
Location. Franklin New Hampshire
Date: mid August 1974
Time: 0100A
At 2130, Dave & Phyllis Knecht saw a large white light moving in the sky. When he turned the porch lights on & off several times, the UFO made a U-turn and headed toward the house; then, when they thought it was going to crash into the house, it shot away again. At 2330 they saw 2 white and one blue & green lights, which maneuvered for 20 minutes, after which one of them, hovered over a nearby dairy farm. At 0100A when they last went out, it was still there; then they both heard peculiar footsteps, sounding "like the sound you would get if you break fresh lettuce for a salad," or "walking with boots filled with water." Dave pushed Phyllis into the house. Looking over his shoulder, he saw a grayish-white figure across the road; it was short (about 5 ft tall) and "had limbs." Frightened, he turned on all the lights of the house. Phyllis heard the "weird" footsteps again, but saw nothing.
Source: Peter R Geremia
---
Date:  August 1974
Location:  
Time:  
Summary:  
Source:  
Time: Aug. 13, 1974; Laurel, MS
Just after midnight Aug. 12/13 two motorists driving between Laurel and Meridian independently reported to police that they had seen UFOs. In one car an Air Force officer and his family saw two large saucer-shaped objects displaying a blinding bright blue light approach, then buzz the car three times.  (New Orleans States-Item, Associated Press story, Aug, 13, 1974.)
---
Date:  August 1974
Location:  
Time:  
Summary:  
Source:  
Location. Bouxieres aux Dames, France
Date: August 15 1974
Time: 2130
In a local wood called "La Pelouse" several youngsters were sitting around on the grass conversing when suddenly a strange white "character" of a solid mass in appearance and between 1.20 to 1.50 meters in height appears behind the group and from behind a large oak tree. Its head is cubic in shape and completely featureless, it moves in a straight line using mechanical movements. The witnesses panic and flee towards the nearby village. A little later a couple walking near the woods notice a strange white silhouette standing at the edge of "La Pelouse". The young couple attempt to leave and encounters additional witnesses, with a total of 9 people now present the white silhouette reappears again this time much further away and moves away from sight into the interior of the woods.
Source: Raoul Robe, Regional Catalogue
---
Date:  August 1974
Location:  
Time:  
Summary:  
Source:  
Location. Malesherbes France
Date: August 16 1974
Time: 0340A
Several observers saw a huge hovering cigar shaped craft over the area. Then two small domed saucer shaped objects were seen descending towards the ground. Later the witnesses reported seeing strange figures and hearing loud noises in the area near their location.
Source: Figeut/Ruchon, Ovni Dossier
---
Date:  August 16, 1974: Three small boys witness UFO landing
---
Date:  August 1974
Location:  
Time:  
Summary:  
Source:  
Location. Near Derry New Hampshire
Date: August 20 1974
Time: 2130
Driving on Route 43, Joe R, saw an object through his windshield moving from east to west, approximately 300 yards distant, and "big as a house." It was white in color, fuzzy and bright as the sun, and was followed by several smaller objects. It moved into trees along the highway between Exits 4 & 5; he pulled off the road, got out, and began looking for the object. Some time later, he suddenly spotted two small "mummy like" figures in the woods 40 yards distant. Alarmed, he got in his car and drove away. The entire incident was of one-hour duration, although the figures were only seen briefly.
---
Date:  August 1974
Location:  
Time:  
Summary:  
Source:  
Summary: Aug. 21, 1974; Sparta, IL
Time not given, or other details. CE-1, multiple witnesses. (CUFOS)
---
Date: August 23, 1974: John Lennon Sighting
---
Date:  August 1974
Location:  
Time:  
Summary:  
Source:  
Source: John Oswald & Bill Haylock
Location. Alto Da Boa Vista Rio de Janeiro Brazil
Date: August 24 or 31 1974
Time: afternoon
Regina Conceicao Correa Da Silva & 4 other girls were standing by the front yard gate of a house when they noticed something shiny approaching along the Estrada Da Vista Chinesa. It proved to be 2 golden clad men, 5'4″ tall, wearing golden spacesuits with round space helmets, which were floating down the road 20″ above the ground, walking toward the observers with stiff strides. The sun was behind them and their faces could not be seen. The material of their suits & boots looked like a "scaly" gold lame. The girls ran into the house.
Source: Irene Granchi
---
Date:  August 1974
Location:  
Time:  
Summary:  
Source:  
Location. Near Lexington Alabama
Date: August 24 1974
Time: 2230
A couple and their 10-year old daughter were driving down a long grade when their lights went out and their motor stalled; the husband braked the car to a stop and the lights came back on. At that time they saw, immediately to the right along the road " between the front door and the front of the hood," a figure standing by the road; about the size of a man, to the wife "it didn't look like a man, it was just something blue." They both experienced a tingling sensation "all over, like being shocked by an electric mixer or something." They drove on, but the husband wanted to go back to see what it was; his wife loudly demurred.
Source: Stanley Ingram
---
Date:   August 25, 1974: Coyame, Chihuahua, Mexico-Disk Crashes
---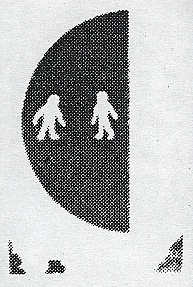 Date: August 26, 1974
Location: Feignies, France
Time: 9:00 PM. 
Summary: The daughter of the house had gone into town where there were holiday festivities. She was late returning and her father walked outside. He saw not her but something in the sky. The thing was like a perfectly round black hole, standing out starkly against the gray of the evening, and also outlined with a low-intensity white corona. He guessed the thing to be about 200 meters away. It seemed to be descending, but very slowly. He went in and got his wife. She watched with him, as the thing descended to 20 meters off the ground. Then, if things were not strange enough, a line of corona split the hole horizontally, like a "D" and its mirror image. The "D's" moved slowly apart, and the right-side one [the "proper" D] seemed to either move away into the distance, or shrink away until it was gone. So, we are left with a mirror-image "D" sitting in the sky. From the curved edge of the inverted D, a "line" or "veil" began to be drawn across the blackness, almost like a stage curtain. As it moved to the right, it revealed, contrasted to the blackness, the forms of what appeared to be two entities attired like astronauts, that is, in full spacesuits and helmets. Their gear, though white, was said to have a greyish tinge and be metallic in character. They moved about seeming more like puppets than living beings. They were in fact very two-dimensional. The two witnesses were stunned by this "show" and watched somewhat mindlessly for 40 minutes. Snapping out of it when their thoughts returned to their tardy daughter, the father got to his car and drove to town; the mother went inside. The hole was still in the sky, and the puppets still blundering around within it. During this whole affair, there were no cars in evidence on the road, no noise from the "object", and generally no sounds that they could remember at all. It is reported that the mother looked no further for the object, and even the father, upon his return with his daughter, did not look for it. The French investigators reported that the witnesses were very simple, practical folks, "completely devoid of any interest in the UFO phenomenon." Well, a high strangeness "display" indeed; and about as meaningless seeming as anything in the UFO literature. Did some ultra-technology kid put on an amateur stage production with his hyperspace puncturing wormhole kit? Cases like this make "universal theories" to explain the UFO phenomenon largely a Don Quixote Windmill Tilting exercise. (Mike Swords. Source: J.M.Bigorne, "Dividing UFO with Occupants", Lumieres Dans La Nuit, #151, January 1976 [translated by Gordon Creighton for Flying Saucer Review, vol.22 [1], 1976. Note in the title the model-dependent wording. The case as read might not describe either a "UFO" or "occupants". Forcing witness descriptions into "comfortable" identifiers might preclude the flexibility needed to see the phenomenon in its true complexity).
Source:
---
Date:  August 1974
Location:  
Time:  
Summary:  
Source:  
Location. Near Callahan Florida
Date: August 26 1974
Time: 2100
While driving on a date from Jacksonville to Callahan, Lydia Stalnaker, with an unidentified male companion, observed a bright flashing light moving above the trees to the right of the road. Her companion decided to try and follow the light to a point where it disappeared behind the trees. As they approached the site, Lydia felt cold and began to shake, asking that they turn back. He proceeded and a feeling as if something were smothering her made it difficult for Lydia to breath, making her fearful. The next thing then knew, they were on another road, headed back to Jacksonville, and it was about midnight. They could not account for the missing 3 hours. During the next few days, Lydia was ill, suffering from various physiological afflictions, including severe headaches. These passed in time, but she found herself becoming more and more emotionally unstable, until it began to affect her business and her personal life. In the spring of 1975 she sought professional assistance, which included using hypnosis as part of her treatment. Under hypnosis, she told what had allegedly taken place during the missing 3 hours. They had encountered the landed UFO and she had been compelled to go aboard the object. On board, she was strapped to a table, which was adjacent, at the head, to another table; upon which was a second woman was lying. Both their heads were enclosed in some sort of machinery, or device, and the tables began to spin. She passed out, and when she came to, the tables were slowing down, and she felt something warm pass through the top of her head into her body. The device was removed and she was told that the other woman, who was named, Antron, had been transferred into her body, and that she was to act as Antron's host body for a specific period of time. The aliens appeared to be pleased with the results, and helped her off the table. She was assisted back to the car where she found her friend unconscious. The next thing they knew, they were driving back into Jacksonville. Her companion that evening disappeared shortly after the incident, and she had not been able to locate him since them.
Source: Dr James Harder & Dr Evelyn Brunson
---
Date:  August 1974
Location:  
Time:  
Summary:  
Source:  
---
Location. Weeki Wachi Springs Florida
Date: August 27 1974
Time: evening
On August 25, the witness and her husband saw a UFO over their goat farm; two days later, the object returned. Running down the driveway to meet it, the witness saw the object descend to about 15 or 20 feet; it played a circle of bright light around her. The object was cigar shaped with a transparent bottom, through which the witness said she saw one man and two women; one of the two women was the same one who had visited her earlier, and she smiled at the witness. The object took off rapidly as the witness daughter approached. By morning, the witness was suffering from severe physical symptoms and was hospitalized; she was bleeding from the kidneys and was seriously dehydrated; she dropped from 130 pounds to 90 in a matter of weeks. Under X-ray, she said, her insides were "glowing." She was also found to have a "crease" or 'dent' in her skull that was not here prior to her "contact." She claimed to have become increasingly "psychic" after her experiences.
Source: Larry Moyers
---
Date:  August 1974
Location:  
Time:  
Summary:  
Source:  
---
Location. Navegantes Beach Brazil
Date: August 31 1974
Time: night
Antonio De Azevedo, an angler, was on the beach with his wife when they saw a discoid object with varicolored lights land close beside them. It was shaped like "two plates with the rims stuck together." The vivid lights temporarily "paralyzed" the observers. From the object emerged "3 strange short beings wearing greenish spacesuits;" their faces "seemed to reflect the green color of their clothes." Conversing in a strange language, they quickly "examined" the angler and his wife, then seized the latter and took her into the object, which took off at incredible speed.
Source: Gordon Creighton, FSR Vol. 21 # 2
---
Date:  Late August 1974
Location:  Oslo, near Ris, Norway
Time:  evening
Summary:  A woman was working in a field when she spotted a metallic oval shaped craft descending close to her. She could hear what sounded like some unknown type of music emanating from the object as it landed only about 3 meters from the witness. As the craft landed a door opened and three 2-meter tall men with long blond hair and wearing dark tight-fitting blue flight suits emerge. Using friendly gestures, the strangers invite the witness onboard the craft. Afraid, she refuses and runs away from the area and does not see the object and strangers depart. It took several years before the witness was able to speak about her experience. She has a good reputation in town.
Source:  UFO Norge Nytt 3-1980
---
Date:  August 1974
Location:  
Time:  
Summary:  
Source:  
Related articles