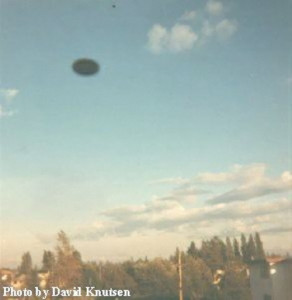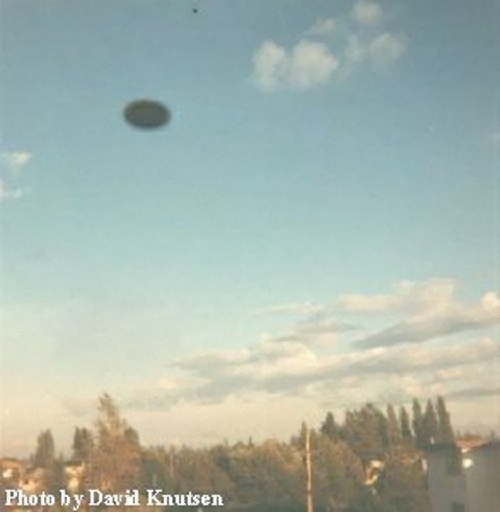 (Last Updated On: January 25, 2017)
Date: October 1974
Location: Cincinnati Ohio
Time: unknown
Summary: An anonymous teenage boy, observed at close range a UFO with portholes in his high school yard, hovering at treetop level. He was frightened by the incident and that night, in bed, he reportedly experienced, in a dream like or trance state, a visitation by a non-human entity with an oval shaped head and oval eyes, wrinkled skin and no nose, and a slit for a mouth. The being related that he would take the youth away, and that he should not be afraid. A year later, the youth had another sighting at close range, became extremely upset and fled home, claiming a UFO was after him. He was later found safe.
Source: Leonard Stringfield
---
Date:  October  1974
Location:   
Time:   
Summary:   
Source:  
Location. Marietta, Georgia
Date: October 1974
Time: 0730A
The young witness was on his way to the school bus stop; as he neared a piece of open land he noticed a bizarre object or figure hovering silently over a neighbor's field. It was a black, round, man sized object, featureless except for a single light in the middle of the circle, and two thin "leg" like protrusions, antennae like, hanging down from each side of the sphere. As he started at the object the light on its middle went out. It then backed silently backwards and upwards, across a field, and then disappeared behind some nearby pine trees.
Source: NUFORC
---
Location. Saugus California
Date: October 1974
Time: night
Two teenage boys reported seeing a large hairy seven-foot tall creature running through a ranch area carrying a pig under its arm. The creature was reported to have been wearing a glowing blue belt. Numerous reports of UFOs were also made in the area around the same time.
Source: Peter Guttilla and B Ann Slate Saga UFO Report 1977
Date:  October  1974
Location:   
Time:   
Summary:   
Source:  
---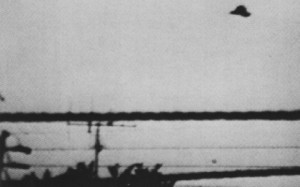 Date: October 4, 1975
Location: Nagoya City, Japan
Time:
Summary:
Source:
---
Date: October 4, 1975
Location: Mt. Vernon, IN
Time: 8:45 p.m.
Summary: Strange night close encounter with three MUFON FIs out on routine SKYWATCH patrol. This report was not filed for eleven years because of the nature of the incident. Witnesses feel that the UFO knew where they were and was there BECAUSE they were there. See report synopsis
Source: UFOFC, Fran Ridge files
---
Date:  October  1974
Location:   
Time:   
Summary:   
Source:  
Time: Oct. 5, 1974; Mt. Vernon, IN
8:30 p.m. About same time as night before, this 3-5 minute observation of 6-10 white lights in string heading south to north was logged by the SKYWATCH patrol. (UFOFC, ran Ridge files)
Summary:
Source:
---
Date:  October  1974
Location:   
Time:   
Summary:   
Source:  
---
Location. Fortaleza, Ceara, Brazil
Date: October 5 1974
Time: unknown
A witness came upon a humanoid at least 2 meters in height, with a strong squared jaw, large eyes, and wearing a gray uniform. The humanoid spoke the following words "Halasalu Colcha" which the meaning is unknown to this date. No other information.
Source: Revista Brasileira Ovni
---
Date:  October 6 1974
Location:   Mt. Vernon, IN
Time:   8:20 p.m.
Summary:   SKYWATCH patrol "Money Man" radioed "Sky King" (Fran Ridge) and "Sailor" about a "bogey" crossing the Ohio River S-N with same description as nights previous. Control Tower at Dress-Regional Airport (Evansville, IN) was contacted and ARTC Bill Lindall advised it was probably Delta 556, a DC-9 out of Memphis on Jet Airway 29 with new "see and be seen lighting". This was effective Oct. 1 and the aircraft kick on this lighting pattern when on low approach. The object of Oct. 4, however, was not the same object by any stretch of imagination, but an even more stranger coincidence.
Source:  UFOFC, Fran Ridge files
---
Date:  October  1974
Location:   
Time:   
Summary:   
Source:  
Location. Chilca Peru
Date: October 7 1974
Time: night
After being summoned telepathically to a remote desert spot, the witness saw a luminous disc shaped object land nearby on four legs like protrusions. A door opened and a very tall blond man wearing a silvery outfit came out. The being communicated via telepathy with the witness. No other information.
Source: Lisa Rome, UFO Universe June/July 1991 Quoting Sixto Paz Wells
---
Date:  October  1974
Location:   
Time:   
Summary:   
Source:  
Location. Padang Geroda Pahang Malaysia
Date: October 8 1974
Time: daytime
Two schoolboys were sitting behind their school near the bushes when suddenly they saw a brown tiny man like creature with what appeared to be two "feelers" on his head. It carried a steel like rod on its hand and had what appeared to be a pistol hanging from its waist. One of the boys briefly grabbed the figure but it escaped and disappeared into the undergrowth near a drain. Three other students also saw a similar entity.
Source: Ahmad Jamaluddin, A Summary of UFO and Related events in Malaysia 1950/1980
---
Date:  October  1974
Location:   
Time:   
Summary:   
Source:  
Location. Kuantan Pahang Malaysia
Date: October 9 1974
Time: daytime
A woman was exiting a bus when she accidentally kicked a tiny man like figure resembling a puppet. The figure moved and joined two other similar figures. The woman picked one of them up and was startled when the figure started laughing. She let it go and along with the other two disappeared among the crowds waiting for the buses. The three entities were described as human like with slightly larger heads, brown in color and with hairy legs. They held their hands as they scurried away. Later another witness found a tiny figure clinging at her leg as she waited for the bus. The entity was grinning at the woman disclosing its shiny white teeth. The woman screamed and kicked the entity under a moving bus it then vanished.
Source: Ahmad Jamaluddin, A Summary of UFO and Related events in Malaysia 1950/1980
---
Date:  October  1974
Location:   
Time:   
Summary:   
Source:  
Location. Bicester Oxfordshire England
Date: October 9 1974
Time: 2100
K B and another boy, both 13, came to the office of the Ministry of Defense Police in Bicester to say that they had been followed from Ambrosden to Lower Arncott (1/4 mile) by a "thing" like a large hunched man, and by a bright light in the sky. K B had to be given treatment for shock.
Source: Awareness Winter 1975
---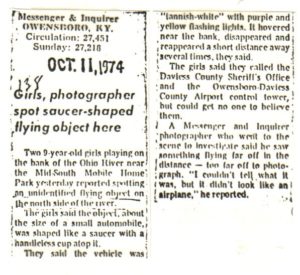 Date:  October 10 1974
Location:   Owensboro, KY
Time:   Daytime
Summary:   Two 9-year-old girls playing on the bank of the Ohio River near the Mid-South Mobile Home Park reported spotting an unidentified flying object on the south side of the river. The girls said the object, about the size of a small automobile, was shaped like a saucer with a handle less cup atop it. They said the vehicle was a "tannish-white" with purple and yellow flashing lights. It hovered near the bank, disappeared and reappeared a short distance away several times, they said. A photographer  who went to the scene after the girls called the Sheriff and  local airport, may have seen it, too. 
Source:  News clipping, Messenger & Inquirer, Owensboro, KY
---
Date:  October  1974
Location:   Avon Lake, Ohio
Time:   night
Summary:   Jackie Booth (involved in other encounters) had a very disturbing experience. She remembers getting out of bed, but then a mental block seems to prevent total recall. Hypnosis revealed a few scattered details, she said, like the image of an alien face, like one of those she had encountered in the earlier living room incident. "It was so severe and so traumatic that while I was locked in this fetal position I even wet and urinated all over the floor and everything," she said. "I was locked in this position and could not move." According to the hypnosis, she had received painful electric shocks for over 10 minutes.
Source:   Mysterious America
---
Date: October 15, 1974 Sighting near Surrey, B.C., Canada
---
Date:  October 15 1974
Location:   Santa Maria Valley, Ramona, California
Time:   Evening, after dark.
Summary:    Five young people saw a round object maneuvering over the Valley. After this the object landed on a hillside, gradually turned ruby red, then intensely white. A compass needle alternated erratically from north to NE in one-second intervals while the object was on the hillside. The object hovered above the ground, and then streaked toward the witnesses. As the object flew overhead, the animals reacted, the TV had blue spots and vertical bands, the radio would not work, and the compass needle lodged itself against the glass cover. 
Source:  Joan woodward, Gribble, Bob, 1989, Looking Back,MUFON UFO Journal no. 258, October 1989, page 24
---
Date:  October  1974
Location:   
Time:   
Summary:   
Source:  
Time: Oct.17, 1974; Maitland, N.S.W, Australia
Dogs barked furiously, circular yellow-white object emitted two light beams to ground, illuminated terrain brightly (Reference 1, Section IX).
Summary:
Source:
---
Date:  October  1974
Location:   
Time:   
Summary:   
Source:  
---
Location. British Columbia & Yukon Canada
Date: October 18-22 1974
Time: 2150
Edmona Toews & Nuria Hanson were driving home to Anchorage, Alaska by the Alcan Highway, and were on Steamboat Mountain when they saw a bright light across the valley. Another light appeared above it & descended with an oscillating movement, becoming 3 times the size of the full moon before shooting back up again. The light on the mountainside was seen to be hat shaped with a row of yellow luminescent portholes; they estimated it as 90 ft in diameter. They parked and watched for 45 minutes as the grounded object became orange luminescent and moved about 100-150 ft, while the aerial object 3 times approached it & then zoomed back into the sky. Not long after they had started north again, Edmona noticed that the car was driving itself—her efforts to guide it or to accelerate were fruitless, and the car proceeded at 25 mph. During this period it apparently used no gasoline. Noticing a shadow on the road ahead of them, they rolled down the windows and looked up, to see a fluffy white cloud 20-30 ft above the car, casting a shadow from a light source above it. This was evidently what was controlling the car. When they arrived at Muncho Lake Lodge, 100 miles beyond where they had seen the UFOs, they found it closed, but a dark haired, bearded young man walked up and asked for a ride to the next lodge, 80 miles further on. He seemed lightly dressed as the temperature was near zero. As the back seat was full of luggage, he said he would sit on Nuria's lap. He gave his name as "Gordon." They started north again, and Nuria noticed that the young man was weightless. He then sat between the 2 front seats, but Edmona observed that he actually sat in the air, with his rear and several inches above the surface. A moving light, below treetop level, was again seen. The young man asked them if they believed in flying saucers, and also questioned them about angels. When they arrived at Fireside Inn about 0400A, Gordon got out and simply disappeared. There was fresh snow on the ground, and there were no tracks on it. It was not until they had driven all the next day, and had arrived at Watson Lake, that the strangeness of what had happened finally penetrated to them. Edmona realized that "Gordon" had resembled her husband Jim, whose middle name is Gordon. On the next day they noticed that snow was falling everywhere except in front of the car, where the road was dry. They looked up and saw that the cloud was again above them. It stayed with them also on the 21st, and after dark a light paced the car. Just before they arrived at Edmona's home in Anchorage, the light blinked on & off 3 times, described a huge arc, and departed.
Source: Joseph J Brewer
---
Date:  October  1974
Location:   
Time:   
Summary:   
Source:  
Location. Nantes Loire Atlantique France
Date: October 19 1974
Time: 2030
Two students of the "Centre de Reeducation Professionelle de la Guadiniere," heard that "an old man of the Centre" had seen something land in the Parc de la Guadiniere. They went out and "saw in the park an object of rounded form with 6 feet like tubes of glass, not touching the ground, and saw beings in the form of shadows." They took a photo, which showed nothing. Cited, as confirmation is a 10-year old child's statement that "at 2200 he saw the tops of the trees of violet color, which corresponds to the statement of the witnesses."
Source: M Thiery, LDLN # 114
---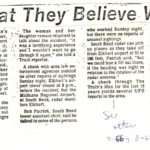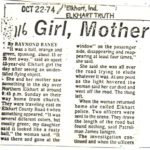 Date:  October 20 1974
Location:   Elkhart, IN
Time:   9:45 p.m.
Summary:    Close encounter with spinning object 15-25′ away from two witnesses and their automobile, car engine died.  
Source:  Newspaper
---
Date:  October  1974
Location:   
Time:   
Summary:   
Source:  
Location. Senghor Senegal
Date: October 21 1974
Time: 2030
Police inspector Felice Ravolo and his wife observed three objects descend and hover over trees just beyond their backyard. One, a cone shaped UFO the size of a large airplane, descended silently 100 feet distant, as the primary witness approached with drawn revolver. At one end of the cone he could see a dark area, possibly a door or port. There was no sound; he could hear no crickets or other natural night sounds. He suddenly saw a figure on the ground beneath the object, behind a picket fence; the being was human in shape, taller and thinner than normal, and appeared to be covered with short, wire-brush like hair. The entity loped slowly across the ground in the direction of the witness, who fired a warning shot; the figure then turned and with 20 foot strides, headed back toward the object, which then descended and engulfed the figure in one of its leaps. The witness fired again as the object ascended rapidly.
Source: Dr Richard A Egan & Ronald Drucker
---
Date:  October 24 1974
Location:   Northern Indiana
Time:   
Summary:   Incident similar to "Disappearance of Flight 412". UFO incident date coincides with emergency landing of two jet interceptors with one crashing and the pilot ejecting somewhere in Indiana.
Source:  UFOFC
---
Date: October 25 1974: Carl Higdon's Humanoid/UFO encounter
---
Date: October 27 1974: Aveley Essex England Abduction
---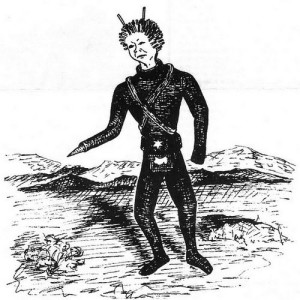 Date: October 29, 1974 (see 25th Event)
Location: Rawlins, Wyoming
Time:
Summary:   No details 
Source:
---
Date: October 29, 1974
Location: Melrose Park, IL
Time: 
Summary: CE-1. No details
Source: CUFOS
---
Date:   October 31, 1974: Couple see disc over Surrey, British Columbia
---
Date:   October 31, 1974
Location: Barrington, IL
Time: Evening. 
Summary: Two 7th graders and one of their moms reported something quite large with lights all around it. Described as round and black, going around in a circle, bigger than an airplane. A beeping sound was heard. The mother reported the object as shaped like a cigar "and it had little square lights that went on and off."
Source: News clipping from NCS
---
Date:   October 31, 1974
Location: Elma New York
Time: late night
Summary: The witness had stayed up that night watching out for Halloween pranksters when he felt a compulsion to go to his backyard. He stumbled over a low garden fence and then saw coming over some nearby treetops a huge man like figure with a 9 to 10 ft wingspan, it had a large ugly head, leathery skin, glowing eyes; a long neck and a "turtle" like face. It glided silently towards the witness then suddenly veered off towards the woods disappearing from sight.
Source: Brent Raynes, UFO Perceptions # 24
---
Date:  late October  1974
Location:   Edwards Air Force Base, California
Time:   midnight
Summary:   Air patrol Sgt Jones was on patrol and was parked in the area of the Rocket Propulsion Laboratory. The moon was up when suddenly Jones noticed a shape moving across the skyline of a nearby hill. While he couldn't estimate it's height, the trunk area or girth was described as "immense." Sgt Jones quickly grabbed his radio and called for help. As Jones looked back again to the hill, two large luminescent green blue orbs, "like eyes" were moving towards him. They kind of floated and were moving on an easy glide. Car lights appeared down the road and the air police officer lost no time in getting out of his truck and went to meet the vehicle. This vehicle had responded to the area in response to a report about strange lights being observed in the hills. Unusual marks were found on the ground.
Source:  Bobbie Ann Slate
---
Date:  October  1974
Location:   
Time:   
Summary:   
Source:  
Related articles