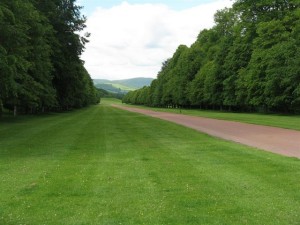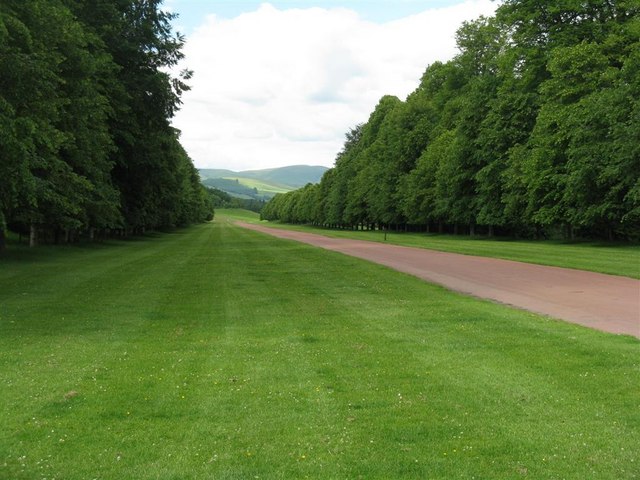 (Last Updated On: January 31, 2017)
Date: Winter  1977
Location: Toul, France 
Time:  2200
Summary:  Two witnesses encountered a landed reddish oval shaped craft on a field. Two or three small humanoids (no description) were moving rapidly around the object. No other information.
Source: 
Source:  UFO Web France
---
Date: December  1977
Location:  South Middleton Massachusetts
Time:  unknown
Summary:  The witness reported that he had seen a four and a half foot tall figure that wore a white suit and a square helmet with two dark eyeholes, with broad shoulders and arms that hung down the sides. It had three digit-gloved hands, resembling mittens. The figure always stood at the edge of a nearby thicket. Apparently this same or similar figure was seen several times during December.
Source:  David F Webb, FSR Vol. 27 # 1
---
Date: December  1977
Location:  Near Beason Illinois
Time:  unknown
Summary:  A woman on her way to work spotted a tall figure standing on the roadway; it resembled a man with a pair of huge dark wings. The witness reportedly collapsed and had to be hospitalized. No other information.
Source:   Loren Coleman, Mysterious America
---
Date: December  1977
Location:  
Time:  
Summary:  
Source:  
Location. Ilha de Marajo, Brazil
Date: December 1977
Time: night
Independent witnesses reported seeing two large bright sphere shaped objects maneuvering at low altitude over the fields. On several occasions, three man-like figures wearing metallic bronzed suits were seen moving inside the objects, apparently through some kind of opening on the craft. The bright spheres would disappear at high speed when the witnesses approached them.
Source: Fabiana Silvestre, Equipe UFO
---
Date: December  1977
Location:  Fort Mitchell, KY
Time:  1:10 AM. 
Summary:  CE-1 (50-100′ distant) with egg-shaped object, two witnesses. 
Source:  MUJ-122,9
---
Date: December  1977
Location:  Danville, KY
Time:  
Summary:  CE-2, landing, two women reluctant to talk. 
Source:  MUJ-122
---
Date: December  1977
Location:  near Novy Georgy Island 
Time:  
Summary:  The crew of the fishing trawler Vasily Kiselev also observed something quite extraordinary. Rising vertically from under the water was a doughnut-shaped object. Its diameter was between 300 and 500 meters. It hovered at the altitude of four to five kilometers. The trawler's radar station was immediately rendered inoperative. The object hovered over the area for three hours, and then disappeared instantly.
Source:  UFOs in Soviet Waters, by Paul Stone Hill
---
Date: December  1977
Location:  
Time:  
Summary:  
Source:  
Location. Colares, Brazil
Date: December 1977
Time: midnight
As Brazilian Colonel Uyrange slept in his room a bright light suddenly illuminated the bedroom, a loud bang soon followed the light. Terrified he noticed a figure standing in front of him and a second figure next to his bed. The figures were about 1.5 meters in height wearing a diver-like suit or an astronaut like suit. The suit appeared to be loose fitting. He was not able to see any facial features on the beings but was able to see that they were gray in color. He heard a metallic voice telling him in Portuguese that he would not be harmed. During the whole episode Uyrange's wife remained sleeping. Soon he heard another loud bang and the figures vanished. The next day he found a strange red stain in the garage and his left arm began itching terribly. In October 2 1997, Colonel Uyrange Bolivar Soares committed suicide under mysterious circumstances.
Source: Painel Ovni
---
Date: December  1977
Location:  
Time:  
Summary:  
Source:  
Location. Puente San Miguel, Cantabria Spain
Date: December 1 1977
Time: 0450A
The principal witness, Emilio Ruiz was suddenly awakened by the barking of the dogs in the neighborhood and a clear luminosity that shone through the window. The witness then saw a gigantic being looking at him through the window, the being stood in a crouched down position. The figure was man like and appeared to have a huge oval shaped head, huge black oval shaped eyes and a silvery white mustache. It then walked backwards several feet looked around and vanished. He wore a khaki colored uniform with a white ring or collar around the neck and a white stripe on one side; it was easily at least 3 meters tall. At the same time another independent witness Balbina Noriega spotted a bright white disc shaped object rising up from the center of a nearby empty field. Strange tracks were found at the site the next day.
Source: Juan Jose Benitez, "Tempestad en Bonanza"
---
Date: December  1977
Location:  
Time:  
Summary:  
Source:  
Location. Waimata Valley New Zealand
Date: December 2 1977
Time: 0300A
A Waimata farmer had waken up early in the morning after hearing his dogs barking; outside, he saw a UFO on the ground near his house about 100 feet away. It was saucer shaped, red in color and he could see two open doors or ports. Near his kennels were two silver suited humanoid figures of slight build; they were carrying off one of his dogs, which appeared to be unconscious. He got his gun and opened fire on the creatures, hitting one; they dropped the animal and the figure that was hit staggered off into the bushes while the second one entered the object, which then took off. Friends visiting the farmer later found him in a state of shock, fearful that they would return for retribution. The incident occurred during a rash of UFO sightings in the area.
Source: David Conway
---
Date: December 7 1977
Location:  Tatapouri, New Zealand
Time:  7:30 PM. 
Summary:  A red, disc-shaped object came over land from the direction of the sea. It followed a car with three people inside. The headlights on the car dimmed but did not go out during the sighting, which ended when the UFO veered off into the sky. When the witnesses arrived home, they found the car's battery had no water in it, even though it had been serviced only two days prior to the sighting. 
Source:  Mark Rodeghier, UFO Reports Involving Vehicle Interference, case 416, citing Spaceview, first quarter, 1978
---
Date: December  1977
Location:  
Time:  
Summary:  
Source:  
Location. Near Gisborne New Zealand
Date: December 8 1977
Time: 1900
An anonymous motorist reported seeing near the Mandera Road, a silver suited being about 4-foot 9 inches tall, wearing red illuminated boots and a helmet. The humanoid stood by the side of the road, partially hidden by some bushes. The witness did not stop and drove away.
Source: David Conway
---
Date: December 8 1977
Location:  Los Angeles, CA
Time:  
Summary:   Four UFOs tracked on radar; bright, circular objects maneuvered around airliner 
Source:  NICAP UFOE II, Section III
---
Date: December 9 1977
Location:   in air, 100 km east of Kununurra, Northern Territory, Australia
Time:  Daytime? 
Summary: A husband and wife were flying a light plane [Cessna 206] from Legune to Victoria River Downs, when she saw an object at an estimated 5 km distance. It was slightly lower and line-of-sight below the horizon so some estimation was possible. At first thought to be a plane, on approach the UFO resolved to be a lenticular, oval, or "surfboard" shape, apparently metallic, 9 meters long, 2 3/4ths meters wide, and perhaps only 1 meter thick. It was well-defined, and a "white-gray" dull metal color. It flew "sideways" as if it were a detached airplane wing. The witnesses did not try to guess at a velocity, although the thing was already out of sight when the husband tried to bank the plane to see more. The time of observation was 30-40 seconds. To this point, this sighting is humdrum as far as UFO encounters go. But strangeness entered when the pilot attempted to report to the ground. "Approximately 5 minutes after this I decided to give my radio report of the position I was at, but found I was unable to speak to anyone, although I could hear other aircraft, and hear Kununurra calling us. I didn't gain radio communication until some 20-30 minutes later when I was able to raise Darwin….Every time I tried to transmit on the radio [VHF & HF] during the 20 minutes, there was complete static. The radio was fine after this period." Ace Australian UFO researcher, Keith Basterfield, considers the Kununurra incident one of the Australian "classics". 
Source:  Keith Basterfield case report file [near Kununurra/ northern territory; 9th December 1977]; and ACOS Bulletin, October 1979
---
Date: December  1977
Location:  
Time:  
Summary:  
Source:  
Location. Fontfauret, Rampieux, Dordogne, France
Date: December 9 1977
Time: 1815-1845
From her home 12-year old Chantal saw a red luminous object on a nearby field about 75 meters away. The object was about 1meter in diameter and 2-3 meters in height. A huge humanoid figure about 2.50 meters in height with long arms and five digit hands emerged from the object. The humanoid wore a gray rubber suit and a helmet. The humanoid stood immobile in front of the object and then disappeared inside. The craft then took off towards the N-NW direction. An area of flattened grass was found on the site.
Source: LDLN # 183, GESAG # 71
---
Date: December  1977
Location:  
Time:  
Summary:  
Source:  
Location. Shotton Clwyd Wales
Date: December 10 1977
Time: midnight
A 22-year old man was taking his dog out for a walk when his dog suddenly drew his attention to a tall white figure standing behind a fence. The figure was about 8-foot tall apparently wearing a white padded "space suit" that was self-luminous, he also wore a visor. The figure walked stiffly with one hand raised. The witness ran home closely followed by his dog.
Source: Janet & Colin Bord, Modern Mysteries of Britain
---
Date: December 12 1977
Location:  Tennessee
Time:  2:25 PM. 
Summary:  Two witnesses on flight at 37,000′, range unknown, three UFOs, 4-mins 45 sec. 
Source:  Haines printout
---
Date: December 13 1977
Location:  Leitchville, Victoria, Australia
Time:  11:00 PM. 
Summary:  An orange-red, disc-shaped object descended over a paddock. It then emitted three smaller objects that operated independently. One of these zigzagged, abruptly shot up to higher elevation, then descended again. The UFOs appeared to signal back and forth. Soil and grass samples collected from a circle of burnt grass found on the ground reveal the burn marks were caused by an electrical discharge. No electrical power lines are located near the paddock where the ground traces were discovered. The sighting lasted 30 minutes. 
Source:   MUFON UFO Journal, March 1978, p. 6; Adelaide News, December 15, 1977; Bill Chalker, The Oz Files, p. 163; Richard Hall, The UFO Evidence, Volume II: A Thirty Year Report, p. 415
---
Date: December 15 1977
Location:  New Albany, Indiana
Time:  
Summary:  Flat black disc, no lights, spinning with a slight wobble, no sound. In 1977, my friend & his younger brother & I were walking through a field which is part of st Mary's Cemetery. My friend spotted the disk first. We just stood there saying,"What is that?". The disk was flat black in color and seemed to have a darker small circle in the center of the disk. It appeared to spin in a clockwise or counter clockwise manner but would also wobble slightly. It made no sound, I'm not sure how high up this craft was, but I would estimate its size to the hole in the center of a compact disk. I saw this same disk years later at this field while watching New Albanys' football team practice there. I've often wondered if this was a weather balloon, experimental military aircraft, or aliens. I can honestly say I will never cease to wonder what it was that I saw during the blizzard of "77"
Source:  NUFORC
---
Date: December 15 1977
Location:  Saint Ciers du Taillon, France
Time:  8:45 PM. 
Summary:  A domed disc illuminated the area of Saint Ciers du Taillon like day, then flew away. It came back again the same site 20 minutes later. That same night a blindingly bright light came up close to a French Navy Nord-262 transport plane with three crew members aboard and followed it, circling it for five minutes. The UFO did not appear on ground radar at the naval base in Lorien, in Morbihan department, France. Also that night mysterious booms were reported up and down the eastern Atlantic shoreline of the United States at around 10:30 p.m. 
Source:   Lumieres dans la Nuit, January 1981; Dominique Weinstein, Aircraft UFO Encounters, p. 41 citing J. Troadec; Washington Post, December 17, 1977
---
Date: December 16 1977
Location:   just north of Uzes, France
Time:  10:00 PM.
Summary:  On a highway just north of Uzes witnesses on two separate motorbikes both had their bikes stall in the presence of a Saturn-shaped UFO with a red ring around it. The UFO crossed over highway D979 going east, then flew away to the west. 
Source:   Lumieres dans la Nuit, October 1978
---
Date: December 16 1977
Location:  La Aurora, Uruguay
Time:  11:25 PM. 
Summary:  There was a great flash in the northeastern sky, followed by a UFO gyrating downward as if out of control. Huge sparks fell to the ground, and the UFO descended as if going to land, but then suddenly rose up into the sky at tremendous speed. 
Source:  Bob Van Der Velde, APRO Bulletin, May 1982, p. 4
---
Date: December 17 1977
Location:  Kenyon, RI
Time:  4:00 PM+
Summary:   A huge domed disc dropped silently toward the ground over a meadow and stopped, an estimated 400 feet above the ground. It had a small dome on the top of the object and three square windows. When the disc turned to a vertical position both cars in the vicinity stalled. The UFO gave off a bluish-white glow, and the witnessed experienced skin burns and rashes as a result of the intense light, and eye irritations after the encounter. 
Source:  Donald R. Todd, APRO Bulletin, July-August 1978, p. 4; Mark Rodeghier, UFO Reports Involving Vehicle Interference, p. 72
---
Date: December 17 1977
Location:  Colorado and South Dakota
Time:  
Summary:  Two UFOs tracked on radar giving "strong" returns, at speeds in excess of 1,000 mph. One made head-on pass at an aircraft, observed on radar.
Source:  NICAP UFOE II, Section VII
---
Date: December 17 1977
Location:  Kenyon, RI
Time:  
Summary:  Blue-white glowing oval, windows; one witness reported eye irritation. 
Source:  APRO Bulletin, July 1978; Rodeghier, 1981, p.72 [E] pickup truck & car
---
Date: December 17 1977
Location:  St-Nazaire, Loire-Atlantic department, France
Time:  11:30 PM. 
Summary:  A flaming disc-shaped UFO flew to the south and out to sea. The same or a similar object continued to hover offshore. 
Source:  Lumieres dans la Nuit, March 1978
---
POSSIBLE HOAX
Date: December 18 1977
Location:  Guadalajara Spain
Time:  0100A
Summary:  Miguel Herrero Sierra, 34, was driving his pickup truck on the highway near Guadalajara when suddenly the lights and motor went out. He managed to pull to the side of the road but was unable to find anything wrong with the vehicle. He decided to wait in the truck until dawn, when he could get help; a figure dressed in what appeared to be a diver's outfit called to him from 50 meters away. The man invited Herrero to accompany him and he was led to a strange craft shaped like a hat, under which was a cylinder that extended to the ground. Inside the craft the witness found himself in a room 14 meters in diameter with walls similar to crystal or plastic. Herrero stayed inside approximately three hours talking telepathically with the entities onboard. Then he found himself outside the craft again, and noticed a puncture wound in his arm, as if they had taken a blood sample. He did not recall they doing so.
Source:  Jane Thomas
  Case deemed fraudulent by J.P. Gonzales / Anomalia Foundation. 
---
Date: December 20 1977
Location:  Lake Mohegan (Westchester) New York
Time:  0355A
Summary:  Awakened by a bright light outside his bedroom window, Joe Guisti, 32, got up to investigate; slipping into his trousers, he noted the time and got a flashlight and went out into the backyard; about five steps into the yard he heard a gurgling sound and his flashlight went out for no reason. He immediately observed two dimly illuminated figures not 8 feet from him—one was 10-foot tall, the other 4.5 to 5-foot tall; they appeared to have a feathery surface. He saw no features. Both figures seemed to be approaching him with a swaying motion; alarmed, he threw his flashlight at the larger figure; there was a flash of blue light as it struck, and he heard it hit. He turned and ran back into the house. The clock in the kitchen said 0420A; no more than ten minutes had elapsed since he had seen the time in his bedroom. Unable to sleep the remainder of the night, he finally got up after his wife left for work and went out into the yard to look for his flashlight. He observed two sets of fresh tracks in the snow leading toward the swimming pool, apparently passing through a chain link fence around the pool. The tracks disappeared in the shallow end of the pool. The next day the witness had "dreams" about his encounter, in which he could recall brief bits of an exchange of questions and answers between him and the two figures.
Source:  Fred Dennis
---
Date: December 21 1977
Location:  Fort Mitchell, KY
Time:  1:00 AM+
Summary:   A green glow was first seen by a married couple. This was followed by the sighting of a 12-foot-long ovoid UFO moving at a low altitude, at an estimated distance of only 75 feet. The UFO ascended slowly, then show away fast into the nearby woods. That same night there were several reports of mystery booms being heard in Burlington, Atlantic, and Bergen Counties in New Jersey. 
Source:  Leonard Stringfield, MUFON UFO Journal, January 1978, p. 9; Francis Ridge, Regional Encounters, p. 63; George Eberhart, A Geo-Bibliography of Anomalies, pp. 808, 811, and 820, citing the US Naval Research Laboratory
---
Date: December 22 1977
Location:  North Atlantic
Time:  2:00 AM.
Summary:   Two observers onboard flight at unknown altitude, range one mile, 1/2 min. 
Source:  Haines printout
---
Date: December 22 1977
Location:  North Atlantic
Time:  11:40 PM.
Summary:   Two observers.White disc, red blinking lights top and bottom, paced airliner at 21,000′ for 20 minutes; emitted green "smoke" from underside, sped out of sight.
Source:  NICAP UFOE II, Section III
---
Date: December  1977
Location:  
Time:  
Summary:  
Source:  
Location. Ensenada Puerto Rico
Date: December 22 1977
Time: 0215A
The witness, a heart patient, had gotten up to attend to his ill wife and was out in the terrace washing a bucket, when he noticed three approaching flickering multicolored lights that descended slowly on to the terrace. As they touched the floor they suddenly transformed themselves into three little man like figures. The little men approached the witness and spoke in a rapid, high-pitched tone. They were described as 3-foot tall, with large faces and ears, short arms and legs. They wore blue, tight fitting diving suits. The beings stared at the witness with large luminous eyes. The witness heard one of them say, "He is sick cure him," then one placed his hand on the witness chest. The witness did not feel anything but did see some flickering lights cavorting around his chest area. The three little men then joined hands, transformed themselves back into luminous orbs of light and then rose up and disappeared behind a nearby wooded hill. (The witness was apparently cured of his cardiac problems.)
Source: Robiou Lamarche, Manifesto Ovni, en Puerto Rico Santo Domingo, Y Cuba
---
Date: December  1977
Location:  
Time:  
Summary:  
Source:  
Location. Trent Pennsylvania
Date: December 23 1977
Time: 1930
In a rural wooded area two witnesses observed an oval shaped craft with a string of lights on the top and bottom, circling overhead. The witnesses ran home to get a flashlight and returned later to see a similar object hovering at treetop level about 50 yards away. The object then began to spin, tilted downwards and descended below the trees. Moments later the witnesses detected a strange odor in the vicinity resembling decaying flesh. They then heard a strange whistling sound and saw an eight-foot tall ape like creature standing nearby looking at them. The creature had light brown hair, an egg shaped head; long neck, long dangling arms and two glowing white eyes. The creature then turned and bolted into the brush. Moments later the witnesses briefly observed a bright white flash of light coming from the woods. Later they also heard several loud booms in the vicinity.
Source: Paul G Johnson, Joan L Jeffers The Pennsylvania Bigfoot
---
Date:  December 24, 1977: Family sees UFO hovering over Camas, WA
---
Date: December 27 1977
Location:   N. Carolina
Time:  10:54 PM. 
Summary: Two witnesses, two UFOs on flight at 2,000′. E-M effects. 6-10 min. duration of sighting. 
Source:  Haines printout
---
Date: December 28 1977
Location:   Norman, OK
Time:  Morning
Summary: A lenticular object flew over Reaves Park at a low altitude. It was silent and had three lights that blinked in sequence. It was estimated to be flying at only 100 meters altitude. If moved away to the south, away from a grassfire. 
Source:  Norman (Oklahoma) Transcript, March 1, 1978
---
Date: December 30 1977
Location:   near Keith, South Australia
Time:  
Summary: A white, oval light about 27 feet in diameter paced a car 30 meters away. The two witnesses, a brother and sister, reported that as they slowed their car to 8-15 kph, the engine began misfiring. They then stopped and the light continued on its course. After it was gone, the car could be started again and driven with no difficulties. 
Source:  Mark Rodeghier, UFO Reports Involving Vehicle Interference, case 418, citing UFO Research (South Australia) Newsletter, July-August, 1978
---
Date: December 30 1977
Location:  Wrose West Yorkshire England
Time:   late night
Summary:  Four witnesses were together in one of the men's house late at night when they all suddenly saw a strange being appeared in one of the rooms. The being was described as a humanoid just over 2-feet in height with small wings, it wore a silvery white suit and a helmet that had two large vertical slits where the eyes would have been. The being hovered silently at the foot of the bed, then faded from view after several minutes.
Source:  Nigel Watson, Strange Magazine # 10
---
Date: December 30 1977
Location:  Keith, SA
Time:  0130
Summary:  The driver of a car saw a "shooting star" to the east, then a white circular light pacing the vehicle at 100 km/h. He decided to stop for a look so put the car out of gear and slowly applied the brake. When the car reached a speed of eight to fifteen km/h the driver experienced difficulty which he described as mistiming, choke out, spark plug misfiring, although the ignition and oil lights did not come on. There was no effect on the radio. The light disappeared behind trees and there was no more trouble with the car.
Source:  UFORSA
---
Date: December 31 1977
Location:  Pati dos Alferes, Brazil
Time:  night
Summary:  A humanoid estimated to have been at least 3 meters in height. With an orange skin tone, blond hair, exposed hairy legs, muscular and blondish hairy fingers and shiny green eyes without irises followed a witness to his house, it had a jovial nature and then sat down to talk with him for some time. It wore white boots a coat and a red belt around its waist.
Source:  Antonio Faleiro, Brazil
---
Related articles