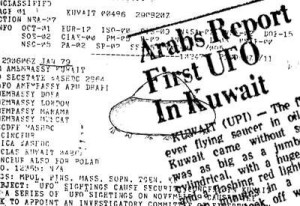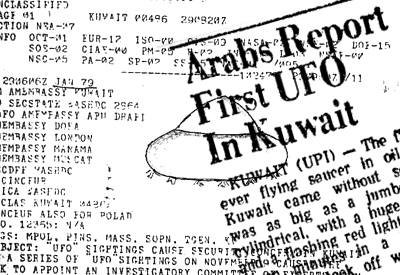 (Last Updated On: February 15, 2017)
Date: Winter 1978
Location: North of Santiago Chile
Time: unknown
Summary: The witness was driving on a remote road when his vehicle suddenly stalled as a huge brightly lit object descended over the car. Several short man like beings emerged from the object and communicated via telepathy with the witness, taking him onboard the craft. He was made to lie down on a form fitting bed and skin samples were taken from him. Then a short rosy white skin woman with large blue eyes and blond hair appeared. She forced herself on the witness and had sexual intercourse with him. The witness later was released and suffered a burn on his scalp as the object shot away at high speed.
Source: Richard Heiden
---
Date: Winter 1978
Location: Mendoza Argentina
Time: night
Summary: In the farms surrounding this city a short hairy humanoid with a human-like face was reported seen by numerous witnesses. It reportedly attacked livestock, goats and fowl and a hunt for it by the locals prove fruitless. Around the same time a bizarre and very agile individual that wore a cape, carried a silvery cane and had phosphorescent eyes frightened several travelers near the city. A police patrol was astonished to see a tall lanky individual with a cape and a brilliant yellow light on his chest area execute a tremendous leap and fly over them disappearing into the night.
Source: Gustavo Fernandez
---
Date: Winter 1978
Location: California, exact location not given
Time: night
Summary:  The six-year old witness was in his bedroom getting ready to go to sleep, when three dark, almost black beings walked past the doorway. The witness pretended to be asleep and noticed that the beings had dark blue skin, almond shaped black eyes and very small noses. They also had a sliver for a mouth and small lips. One of the beings came over and looked directly into the witness eyes, he then jerked his head out the witness view and this one now could see a grotesque being standing behind the door, this being begun to talk to the witness. The grotesque being had appendages protruding from his cheeks, chin, and forehead, the appendages moved like facial gestures. He spoke in English to the witness. The beings were about 5-feet tall, with a lumpy face and reddish orange skin. All the beings were thin and appeared to have thick skin. When the grotesque being stopped talking to the witness the other dark blue humanoids rushed towards him, he panicked and grabbed a fishing pole and began striking the beings who quickly ran outside and dispersed among the bushes. Suddenly a metallic disc shaped craft appeared and hovered over the bushes for a few seconds it then vanished, so did the humanoids.
Source: Unsolved UFO Sightings # 2
---
Date: Winter 1978
Location: Sevilla, Spain
Time: night
Summary: Antonia Aranda was suddenly awakened taking deep breaths of air. Opening her eyes she saw a 2-meter tall humanoid figure, wearing black and a helmet that covered its head standing before her. She felt a very cold and uncomfortable air that hit her face. She went back to sleep briefly and then opened her eyes again to see a metallic luminous sphere floating on top of her, the cold air apparently originated from the sphere. Seconds later the tall humanoid approached her and told her that he was "regenerating" her. Soon she fell sleep again. Soon after the incident the witness had additional anomalous experiences, including UFO sightings and more encounters with the black clad being. Electrical appliances did malfunctioned when she was around.
Source: Moises Garrido Vazquez.
---
Date: November 1978
Location: Lakeside California
Time: 0200A
Summary: The witness awoke to get a glass of water. As he came out of the bedroom she saw an entity in the hall a few feet away from her. Also the living room behind the entity was brightly lit. Surprised she began moving towards the direction of the entity. As she did the entity moved away from her, toward the living room. The witness felt as she was looking at the back of the entity. It was about 4 1/2 feet tall and floated about one foot off the floor. It had a skinny, light gray colored body, and long skinny arms. It had no visible hair or clothing except around its head, where it wore a dull grayish white band about 1 1/2 inch wide, which had a white glow at the edges. The entity also appeared to be backlit with a luminescent glow similar to the headband. As the entity moved away from her, it appeared to move its arms up and down in a motion described as a slow motion imitation of flapping wings. The entity turned its head to the left, and the witness was able to see that it had large eyes. It then bowed its left arm at approximately the elbow level and touched the left wall. When it did this the elbow passed into the wall. At the site where it entered, red then blue light or sparks appeared. The entity continued to lean further into the wall and in this same manner its entire body followed the left arm, passing into the wall. The witness could not recall anything else following the entity's disappearance.
Source: Minnesota Mufon
---
Date: November 1978
Location: Near Phoenix Arizona
Time: afternoon
Summary: Two women traveling back home on a lonely stretch of highway in the desert noticed a tall hitchhiker standing on the side of the road. They stopped to pick him up. He was described as clean-shaven with long blond hair and brilliant blue eyes and dressed casually. The man greeted them warmly and told them that "they" had been waiting. The witnesses next recalled the vehicle being floated up into an object that was hovering over the desert. Inside both women were separated and the main witness was suddenly surrounded by several short large headed humanoids with huge staring eyes and slit like mouths. They spoke to her by using telepathy and told her to lie on a table where she was examined and several samples were taken from her. She was then taken into a large room where there was a large window. Then an elderly bearded man wearing a robe entered the room. She conducted a short conversation with the man and next recalled waking up in her car on a lonely desert road with her friend.
Source: Brad Steiger, The UFO Abductors
---
Date: November 1978
Location: Austin, Texas
Time: 5 p.m
Summary: November 1978, at 5 p.m., in Austin, Texas, USA, in which there was a "copper disc, about 20 feet across or "bigger than a car", about fifty feet away, sometimes domed, else open like a wading pool, that revealed four seated humanoids, in tight suits and head covers, operating controls, looking at each other and at the witness. It was reportedly observed in partly cloudy weather by one male 29-year-old witness in a rural area for over 12 minutes. A whining sound was heard.
Source: MUFON
---
Date: November 1978
Location: Near Ceballos, Durango Mexico
Time: afternoon
Summary: In a desolate area known as "La Zona Del Silencio" where various strange phenomena has been reported, a journalist and his driver had become totally lost in the desert while looking for a research laboratory. As they reached an intersection of an unpaved road, the journalist saw three figures suddenly appear out of nowhere; these seemed human enough and resembled local peasants. The driver however drove by the trio apparently not able to see them. As they drove further along, the three figures suddenly appeared again. This time the journalist ordered his driver to stop and he did. After a brief conversation with the trio the witness was given exact directions on how to find the laboratory. Apparently during the encounter the driver was never able to see the three figures.
Source: Scott Corrales, Samizdat Vol. 2 # 2
---
Date: November 1978
Location: Yokosuka Japan
Time: evening
Summary: Near the US Navy base two construction workers were fishing off a rock seawall when suddenly a figure came out of the water nearby and stood still staring at them. The figure was described as huge about 3 meters in height and covered with thick scaly skin like a reptile. It had two large yellow eyes that seem to focus on the witnesses. No other information.
Source: Fabio Picasso, Strange Magazine # 8
---
Date: November 1978
Location: East Sussex, U-K.
Time: late at night
Summary: East Sussex, England, on November 1978, late at night, someone saw a strange humanoid figure, apparently wearing all black clothing, peering through a window, while her normally aggressive dog cowered in a corner of the room.
Source:  Flying Saucer Review
---
Date: November  1978
Location:  
Time:  
Summary:  
Source:  
Location. Monterrey, Mexico
Date: November 1978
Time: night
Rolando Quiroga heard a loud buzzing sound coming from outside and looking out his bedroom window he was startle to see a beautiful silvery disc-shaped object ringed with luminous lighted windows hovering very close to his window. Inside the windows he could see numerous blue-clad blond human-like figures that apparently communicated with Quiroga by using telepathy. He was to have further contacts.
Source: UFO Com, Mexico "Contactados"
---
Date: November 1978: Rimini Italy Encounter
---
Date: November  1978
Location:  
Time:  
Summary:  
Source:  
Location. East Sussex England
Date: November 1978
Time: late night
The witness saw a strange humanoid figure, apparently wearing all black clothing, peering through a window, while her normally aggressive dog cowered in a corner of the room. No other information.
Source: Patricia B Grant, FSR Vol. 25 # 2
---
Date: November 1, 1978
Location: Pasadena, California
Time:
Summary: a case of close encounter of the third kind
Source: David Webb
---
Date: November 4 1978
Location: Near Lima Peru
Time: early morning
Summary: Two men traveling in an area 3 miles from Lima saw a large domed circular object suddenly appear over their vehicle. The object was totally silent. It had a luminous blue light on the front and seemed to dive towards the car, whose driver had to brake to avoid a collision. Inside the luminous cupola two figures were seen moving back and forth. The craft then shot away at high speed and vanished.
Source: Denys Breysse, Project Becassine
---
Date: November 4, 1978
Location: Shelbyville, Michigan
Time:
Summary: a case of close encounter of the third kind an unidentified object at close range and its occupants were observed by two witnesses indoors.
Source: David Webb
---
Date: November  8 1978
Location:  San Benedetto del Tronto 
Time:  5:30 p.m.
Summary:   While fishing on board of the "Exodus", three fishermen (Flaviano Mattiucci, Gennaro Mattiucci and Dino Focaracci) saw, at low altitude and for a few seconds, a red and yellow spherical light. After emerging from the sea it seemed to return into it, after rising and falling from the sky. About one hour later, the radar of another fishing boat, the "Andrea Padre", reported a moving submerged object, which appeared to follow the vessel. 
Source:  Carl Feindt
---
Date: November 9 – December 14 1978
Location:  vicinity of Kuwait
Time:  
Summary:  A senior official of the Kuwait Oil Company (KOC) reported to the embassy that the UFO "…which first appeared over the northern oil fields seemingly did strange things to KOC's automatic pumping equipment. This equipment is designed to shut itself down when there is some failure which may seriously damage the petroleum gathering and transmission system and it can only be restarted manually. At the time of the UFO's appearance the pumping station automatically shut itself down and when the UFO vanished the system started itself up again. Eight UFOs were sighted between Nov. 9 and Dec. 14,1978, in the vicinity of an oil-gathering center near Kuwait City, Kuwait The government appointed a committee of experts from the Kuwait Institute For Scientific Research to investigate. An Institute representative, Ratib Abu Id, told U.S. embassy officials that they had rejected the idea of espionage devices and did not know enough about the subject to rule out spaceships.
Source:  McCampbell; Hall, UFOEII Section IV
---
Date: November 9 1978
Location: Risdon Vale Tasmania Australia
Time: 0315A
Summary: During a spate of encounters in the area, including a car pace, a twenty four year old taxi driver spotted a bizarre humanoid shape crossing Sugarloaf Road in front of him. The light green "triangle" shape was described as green in color about one and a half meters tall and 3/4 meters wide at the base, it tapered to a narrow top, appeared solid and was floating some point three metres off the ground. The shape drifted out into the road and at the same time the taxi radio emitted a high-pitched squeal as the driver broke hard stopping only 5 meters from the shape. The figure then just vanished into thin air. The noise was so loud it made his ears ring. At the same time there came a considerable amount of static on his car radio
Source: Tufoic UFO Tasmania 1980
---
Date: November 10 1978
Location: Strasbourg France
Time: 22:00
Summary: I like to report an incident, which occurred 30 years ago, somewhere in October/November 1978. Together with a friend, we were traveling by car in the east part of France heading to Strasbourg. It was already night , might be 10PM or 11PM, 50-60 miles south of Strasbourg on a motorway and still we had to drive 1hour to our destination. We have been tiered already , so we decided to stop on a park place for to take a little rest and to eat a snack. It was a starlit night and while resting , we looked to the starry-sky. After a while, we recognized that out of the star-scene in the west of the starry-sky a bright lighting star dissolved out from the star-alliance and started to move. That light point ( approx. 30º above the horizon ), moved, even jumped very rapidly up and down, left and right, zigzag and perpendicular. e tried somehow to estimate/scale the magnitude of those movements by stretching or arm forward for to see how many fingers the movement ranged. So far I remember, the movement from the light-point covered approx. the width of 2-3 fingers on a stretched arm, crossed in less than a second. On the beginning from that "light-show" in the sky, we thought that an airplane or helicopter might be responsible for this , but we rejected this idea because: 1st the movement started from a fixed-position and 2nd the profile of movements was so incredible, rapidly in speed and rapidly in changing of move-directions. From our location we could not estimate how far away from us that light-point was , as according our first impression , that light-point appeared just as a bright star. We could not hear any noise, either. The light-point movements went on for some time and after a while we decided not to look further to that light-show in the sky and not to bother ourselves with things we cannot explain. Somehow deep impressed and confused we left the scene and continued to drive towards to Strasbourg. We promised ourselves not tell anyone about that event , because we thought that nobody will believe us and we feared of ridicule. However, 30 years past, but the memory on that night is for me still present as it was yesterday. I am reporting that case now, because internet does provide now the opportunity to share those experiences with an open-minded community. Maybe someone has a simple explanation for that .
Source:
---
Date: November 11 1978
Location: Savigny Le Sec, Cote D'Or France
Time: 0015A
Summary: The witness was driving along a wooded area when she saw a long light gray object on the ground nearby. About ten short figures were walking around the object. The beings had large bright eyes, large noses, no necks and wore light gray coveralls. The witness became frightened and drove away from the area.
Source: Denys Breysse, Project Becassine
---
Date: November  1978
Location:  
Time:  
Summary:  
Source:  
Location. Near Bragg Creek Alberta Canada
Date: November 11 1978
Time: late evening
Four witnesses traveling by car in a snowy night noticed a bright white light approaching their vehicle. As it got closer they could see that it was a huge lighted object resembling a hovercraft. Numerous lighted square windows could be seen on the object. One of the witnesses was able to see several human like figures standing behind the windows. At one point the witnesses became disoriented and there appears to have been some time loss. One of the witnesses heard what appeared to be music coming from inside the craft. No other sound was detected.
Source: W K Allan, FSR Vol. # 4
---
Date: November 14 1978
Location: Donato Di Tagliacozzo Italy
Time: 0530A
Summary: Laborer, Giuseppe Di Giovanni was out in the morning working in the fields when he noticed behind some bushes a large cylinder shaped object apparently sitting on the ground. It had several lighted square windows. Surprised he approached the object and looked inside one of the windows. Inside he saw two human like figures, one resembling a woman, no more than 80 cm in height. The woman resembled a beautiful fine feature doll. She looked at him and smiled. The other figure was a man with dark brown hair that stood still and expressionless like a statue. The witness then looked inside the other windows and saw the same scene; the doll like woman and the brown haired man. To the witness it felt like watching a television screen. The witness walked away then heard an explosion behind him, looking back he saw the object rise up and leave the area in absolute silence.
Source: Archivio S.U.F.
---
Date: November 15 1978
Location: East Islip Long Island New York
Time: 1800
Summary: The witness was driving when a flash of light apparently rendered him unconscious, later that night he remembered five short gray skinned beings with large black eyes that approached the car then pushed down the window, he was then examined and walked through an unusual environment apparently to determine his endurance or stamina. The witness later found himself on the side of the road far from his car.
Source: Thomas E Bullard, UFO Abductions the Measure Of A mystery
---
Date: November  1978
Location:  
Time:  
Summary:  
Source:  
---
Date: November 16, 1978
Location: Piranhas, Brazil
Time: unknown
Summary: Witnesses saw three short humanoids wearing tight fitting yellow-gold outfits in a wooded area. No other information.
Source: GEPUC Brazil
---
Date: November 20 1978
Location:  near Rowlands Castle in Great Britain
Time:  6:00 PM. GMT
Summary:   a mushroom-shaped UFO, bigger than a double-decker bus, with a blue flashing light on top, hovered over a car near Rowlands Castle. It shot off, circled around, and hovered over the car again for an additional ten seconds. 
Source:  UFO Newspaper Clipping Service, January 1979, p. 11
---
Date: November 20 1978
Location: Los Rios Arroyo Hondo Dominican Republic
Time: 2100
Summary: The two original witnesses watched in the sky a luminous object descending towards an empty field across from their location; it was bright yellow in color and emitted different beams of light in several directions. Two luminous spheres one blue and the other yellow emerged from the object at the same time there was a total power failure in the area. The witnesses ran back into the house and alerted three other persons. From a second story balcony the witnesses now see at the location where the object had descended, two large faintly luminous twelve-foot tall conical figures. At this point they see a vehicle approach the scene and stop, then two dark human like figures ran towards the car and the two large luminous cones seem to glide and also approach the vehicle. Now loud metallic banging noises are heard coming from the location. After a few moments the noise stops and the conical figures have disappeared, they now see two luminous spheres leaving the area silently and very low to the ground.
Source: Robiou Lamarche, Manifesto Ovni en Puerto Rico Santo Domingo Y Cuba.
---
Date: November 21 1978
Location:  Newfoundland
Time:  
Summary:  Two airliner crews encountered disc with dome, structural features, emitting light beams 
Source:  sections III, IX
---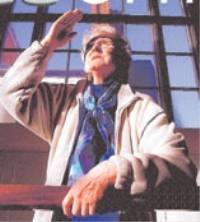 Date: November 22 1978
Location: Church Stowe England
Time: 1730
Summary: Elsie Oakensen was driving on the A5 motorway two miles from her home when she became aware of a strange object hovering about 100 feet above the road surface. The object was described as being dumbbell shaped gray and plastic looking with a bright red light on the left sphere and a green light on the right sphere. The witness drove directly under the floating object and as she drove away she noticed that the object was still floating over the roadway. Her car suddenly seemed to slow down and as she reached a line of trees by the entrance of a farm the engine completely stalled. The witness suddenly found herself sitting in complete darkness and silence. As the witness sat in her vehicle a brilliant circle of pure white light illuminated the road by the passenger side of the car. It went out and seconds later further circles of light began appearing in different places around the vehicle, seemingly dancing around her car as if searching for something. Suddenly the witness found herself down the road with the engine running. She eventually reached her home and realized that the routine drive had taken longer than usual. Later under hypnosis the witness recalled sitting in her vehicle very frightened with a white light shining on her face. The radiating circles of light seemed to shrink in size. Suddenly out of the haze two shapes appeared. One is long and thin, the other more rectangular, they both then disappear then appear together again. Both shine through the haze, appearing to be silvery gray in color smooth and rounded. She also recalled feeling hot and her arms shaking. No other details were clearly recalled.
Source: Carl Nagaitis and Philip Mantle "Without Consent"
---
Date: November 22 1978
Location: Reze France
Time: 1900
Summary: The witness was in her home and was about to close some window blinds when she noticed a row of lights approaching over a nearby parking lot. The lights approached to within 10 meters and became multicolored. A slight haze comes from the bottom of the lights and descends to the ground; it tilts suddenly and moves back up leaving a yellow trace of light behind. The witness feels attracted to the light and steps outside. A tall man like figure with large round eyes, a normal nose, and lipless mouth then confronts her. The being speaks to her telling her to remain quiet. At this point a neighbor comes by and greets the witness but apparently does not see the hovering light or the figure. As the neighbor leaves, the humanoid climbs back into the hovering light and bids farewell to the witness who runs inside in order to obtain additional witnesses, when she comes out both the humanoid and the light are gone.
Source: Denys Breysse, Project Becassine
---
Date: November 24, 1978: HUMANOID NEAR GERENA, SPAIN
---
Date: November  1978
Location:  
Time:  
Summary:  
Source:  
Location. Near Gastagh Vicenza Italy
Date: November 24 1978
Time: 1145A
The witness had gone to a nearby copse to gather some firewood and had sat down on a branch to rest. He was suddenly horrified to see two strange beings looking at him. The beings were hovering very close to the ground. They were described as very short and thin, one shorter than the other. They had yellowish skin, large elongated heads, smooth and bald, long pointed noses and large mouths with two long pointed fangs. They were clad in dark tight fitting coveralls that started below the knee and up to their necks. They also had huge hands and feet with extremely long fingers and nails. The shorter of the beings approached the witness and began making sudden "sliding" moves around him, never touching the ground. The witness screamed for help and ask who they were but they only answered with mumbling sounds. The taller creature now approached and attempted to take the witness chopping ax from him. After a brief struggle the creatures fled into the woods. The witness chased after them but lost sight of them. He then came upon a clearing where a solid metallic disc shaped craft with a dome on top rested on four legs like protrusions. He saw a pair of long hands close a small trap door on the dome, then the disc took off silently and at high speed emitting a burst of red flame from its bottom. During the same time other independent witnesses had watched a similar object maneuvering over the area.
Source: Antonio Chiumento, FSR Vol. 28 # 6
---
Date: November 25 1978
Location:  Kordel, Germany
Time:  
Summary:  Pam Owens abduction case. 
Source:  MUFON investigation report
---
Date: November 25 1978
Location:  Atlantic Ocean
Time:  
Summary:  While participating in a trans-Atlantic crossing during a yacht race, the skipper of the yacht "Salamandre" watched a very shiny white disc come down to right above the boat. The greenish-blue color surrounding the object was so brilliant that it was blinding. The UFO shot off at astonishing speed. 
Source:  UFO Newspaper Clipping Service, May 1979, p. 15
---
Date: November 25 1978
Location: Near Trier Germany
Time: 2215
Summary: A family of three was driving home when they saw a rotating oval shaped object, with a red flashing light below, hovering above the car. They arrived home later than usual noticing a 20-minute missing time period. Later under hypnosis the wife recalled being lifted up into the object. She recalled lying on a table, paralyzed, only being able to move her eyes. There were two beings examining her, they were eight-foot tall with huge baldheads, huge deep-set eyes and greenish skin that seemed very rough in texture. The witness recalled the beings inserting a long needle just above the navel area. She was pregnant at the time. Her next memory was sitting in the car watching the object leave.
Source: Robert E Bartholomew, UFO Lore
---
Date:  November 26, 1978: Cigar ­shaped object seen by several, including police officer
---
Date: November 28 1978
Location: Channel Tasmania Australia
Time: 0200A
Summary: A witness in a caravan is disturbed by noises outside, he goes out to investigate and sees two short squat figures nearby. The upper half of the figures is white, with some type of head cover; they seem to be moving their arms. The witness becomes frightened and goes back inside. No other information.
Source: Keith Roberts, Tufoic Tasmania
---
Date: November 29 1978
Location: Naples, Italy
Time: 0045A
Summary: A woman heard someone banging on the window of her terrace, going to investigate she saw two humanoid figures about 1 meter in height, wearing round luminous helmets and wearing a dark loose fitting garment. The figures moved about in quick graceful movements. She yelled for her son but the figure suddenly vanished in plain sight.
Source: Chris Aubeck, Return to Magonia
---
Date: November 29 1978
Location:  Richmond, KY
Time:  9:30 PM. 
Summary:  Three witnesses. A car had been chased down a rural road by a flashing UFO. At one time it shot a blue flame out of the front and the car stalled and the lights went out. After the car chase the object was seen to circle a house and surrounding fields at 100-300′ off the ground. It was cigar-shaped and about the size of the Goodyear blimp. 
Source:  MUJ-140,13
---
Date: November 30, 1978
Location: Walsden, West Yorkshire, England
Time: 18:00
Summary: in Walsden, West Yorkshire, England, on November 1978, late in the afternoon, Jenny had been horse riding and was returning home with her dog down the hillsides when something caused the animal to stop frolicking and, in a way it never did before or since, look up at the sky. Jenny followed his gaze and saw an object that she admits would have otherwise walked right underneath. It was a lens shaped craft with a neon blue body and windows or portholes on the edge. Surrounding it was a silver green mist or fog out of which it just seemed to emerge. Jenny says that she was transfixed by this majestic silence and was given an absolutely ecstatic feeling. As she staring at the object she sensed an alien voice tickling her mind during the altered state of consciousness she knew that she must have been in. The voice said plainly, "do not be afraid." Instantly upon "sensing" this voice, she went from utter terror to "calm, peace and loving security." Her next recollection was that time and space had become meaningless. Then, suddenly she knew that the object was about to leave and she felt terrible sadness. She pleaded for them to stay but she knew they had to go. She was told that she was not harmed and that she would be protected. Then the object split in two and trailing a shower of sparks, shot "like stones from a catapult" across the sky
Source: Jenny Randles, Alien Contacts and Abductions, The Real Story from the other side.
---
Date: November  1978
Location:  
Time:  
Summary:  
Source:  
Related articles