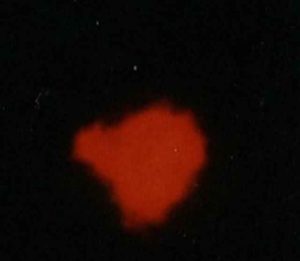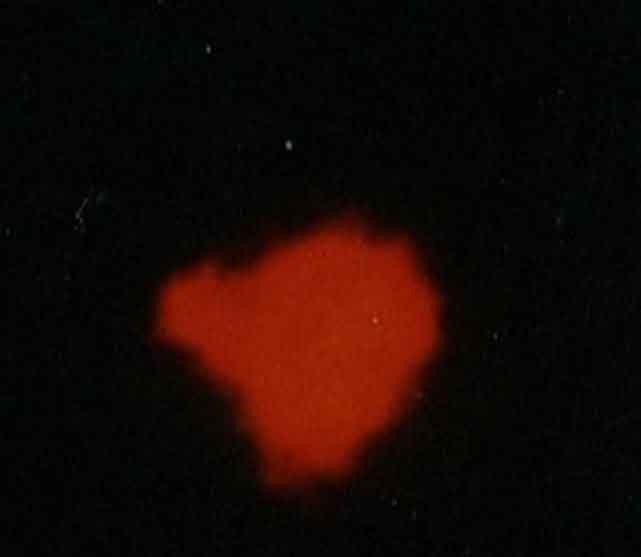 (Last Updated On: February 17, 2017)
Date: 1978
Location: Kuantan Pahang Malaysia
Time:
Summary: A small object carrying several tiny humanoid figures was reported to have landed on the grounds of a local school by students. No other information.
Source:Ahmad Jamaludin, in A summary of UFO and Related events in Malaysia 1950/1980
---
Date: 1978: Retired Chilean General in air encounter with large UFO
---
Date: 1978
Location:  Peter Tavy England
Time:
Summary: An undocumented report describing an encounter with a silver suited figure wearing something resembling a metallic bucket on his head. No other information.
Source: PUFORG
---
Date: 1978
Location: Ocean off Finland
Time: unknown
Summary: After a collision with a Soviet fighter plane, a disc shaped object fell into the ocean off Finland where it was recovered—with humanoid bodies-by a Soviet salvage team. 
Source: Les Ovnis
---
Date: 1978
Location: Kinderhook New York
Time: afternoon
Summary: Two young boys, Barry Scott, and Russell Lee were camping in the woods, when they heard something tramping down the hill. When they looked out of their tent, they saw something that floated more than it walked. Each boy apparently saw something different. Barry saw a bell shaped white being, and Russell saw something he described as "like the Virgin Mary." Whatever it was, the entity vanished among the trees, leaving the two boys in a state of bewildered excitement.
Source: Sharon Jarvis, Dark Zones
---
Date:  1978
Location:  
Time:  
Summary:  
Source:  
---
Date: 1978
Location: Wieliczka, Poland
Time: unknown
Summary: Mendelejew W Charitonow reported seeing in a garden close to some woods a small transparent object resting on the ground. The object appeared to be made out of two sections, in one he could see a seat in what appeared to be a command console. The witness approached and saw 3 "perfect humans" inside, except for the faces, which were somehow "different." He invited the humanoids to come out. But apparently he was taken inside where he was sat at a console and saw a square keyboard that apparently controlled the ship. He was then given a ride in the object and eventually released on the same field.
Source: CUN Milan
---
Date: 1978
Location: Near Sydney Australia
Time: 1830
Summary:
Source: Karen Lyster
---
Date: 1978
Location: Near Scottsdale Arizona
Time: 1930
Summary: The witness was driving in a remote area when he suddenly lost control of his vehicle, he drove on until he came up to the top of a hill, and there he was commanded to stop. He left the car and found himself walking on a valley that was filled with light. He was then ordered to climb a nearby mountain; it took him five hours to reach the top. He did not recall much after that and had one hour of missing time. Later under hypnosis he recalled that as he was walking on the valley a bright beam of light shone on him. He then saw ten beings dressed in white standing in a circle. The beings were five-foot five inches tall, wearing skintight outfits that covered their faces. Their heads were elongated and they had a large round black lens over the eye area, their mouths were slit like and the noses were holes. They had small chests and thin arms. He was then taken onboard an object where he was examined and some robot like beings cut inside his nose. When the witness was released he saw two hovering objects one larger than the other.
Source:Aileen Edwards, On the UFO road again.
---
Date: 1978
Location: Near Damascus Virginia
Time: evening
Summary: John Cornett and three friends were driving on Dollarsville road when they saw a huge paneled craft with different types of lights on its hull descending slowly over the area. They pulled off to the side of the road and saw the craft descend lower. They could now see that it had a segmented hull with numerous viewing ports. A small white sphere shot away from the craft leaving a green tracer behind, this apparently bothered the witness eyes. John Cornett left the vehicle and felt mental communication from the craft. He could now also see several figures moving behind the viewing panels, these were very tall with large heads, he could see blue lighting inside the craft. The craft suddenly shot away towards the north at high speed shooting a long sheet of flame from its rear
Source: CUFOS Files
---
Date:  1978
Location:  Near Fort Lewis Washington
Time:  1215A
Summary:  One night a platoon of soldiers were conducting war games in the forest, when the truck malfunctioned and lost all power. One soldier, Edwin Godoy, was ordered to stay behind with the truck as the other men left on foot. Soon after midnight he noticed a figure some 300 meters away from him, standing next to some pine trees in the forest. The figure was very tall, and its body was completely covered with hair. It had dark long grayish hair all over its body and it stood next to the pine trees swinging its body sideways while looking straight at Godoy. It was very strongly built and his eyes glowed red in the dark. The figure suddenly began running towards the witness. After yelling at the figure to stop, he fired a shot into the air then at the figure. The hairy figure grabbed its chest and emitted a loud moan, stopped and then ran to his right disappearing into the forest. Godoy locked himself in the truck until the morning. Later special army units found a peculiar green liquid in the area, believed to have been blood from the creature.
Source:   Jorge Martin
---
Date: 1978
Location: Jao Pessoa, Paraiba Brazil
Time: night
Summary: The witness was sleeping in his room when he suddenly woke up with a start, frightened. He then saw two beings standing next to his bed. One of them carried a crystal vase, which contained a blue liquid inside. He told the witness that they wanted to cure him of a festering eye problem he had. Very frightened the witness refused any treatment, and then both humanoids walked through the wall and vanished.
Source: Centro Paraibano de Ufologia
---
Date: 1978
Location:  La Parguera Puerto Rico
Time: night
Summary: A man noticed two tall light skin men, with long blond silvery hair standing next to some trees by his home. The figures were wearing long black tunics and had large medallions hanging from their necks. The medallions had multicolored lights. The beings stared briefly at the witness then walked away apparently disappearing slowly from view as they left the area.
Source:  Jorge Martin, Enigma # 43
---
Date: 1978 -1982
Location: Sydney New South Wales, Australia
Time: night
Summary: The female witness suddenly woke up feeling agitated and heard a voice. Several figures apparently human like but identical to each other like clones, appeared, and directed her to come with them. She was then pushed through a doorway into a room that resembled a TV studio room. She then saw herself, her husband, and her daughter on a viewing screen, apparently walking through a shopping center. This scene was apparently a prediction of a future event. No other information.
Source: Keith Basterfield
---
Date: 1978
Location: Terre Haute, Indiana
Time: night
Summary: A husband and wife were at home when someone looked in the window. At this point they experienced a time lapse. Under hypnosis the husband recalled that he had gone with some beings to help repair the engine of their craft. The beings were humanoid with horse like heads and robot like body. The wife remembered looking at a console that showed her images of a far away world. The wife reportedly suffered permanent eye damage.
Source:  Thomas E Bullard, UFO Abductions The Measure of A Mystery
---
Date: 1978
Location:  Home Counties, England
Time: night
Summary: The two witnesses, twin boys were standing in the hallway when one twin began felling very odd. It felt like an earth tremor was striking. There were vibrations and tremors running through him. His brother began feeling the same thing too. The atmosphere of the house had altered, it felt tense and silent. Even the dogs appeared to be affected. Then a bright light appeared as a reflection in the frosted glass of the doorway. At the same time a small figure ran through the hall and headed upstairs. Only one of the twins saw the figure, which was described as 3-feet tall and dressed in an all black jumpsuit with a helmet covering the head. The dog suddenly went berserk and then headed off into a corner remaining there whimpering and cowering. One of the twins obtained a knife and searched the house for the intruder, of course nothing was found.
Source: Jenny Randles, Star Children
---
Date: 1978
Location: Kitley Woods, Indiana
Time: night
Summary: The witness got out of bed to go to the kitchen. She approached a window and next remembered lying on a table in a well-lighted room. Two humanoid beings with large heads and liquid black eyes were examining her. The beings had gray skin and a slight build, and were 4 to 5-feet tall. The beings probed her nostrils and in some way caused her throat to fill with blood. She vaguely recalled other details.
Source:  Budd Hopkins
---
Date: 1978
Location: Kustanay region Kazakhstan
Time:
Summary: Southwest of Ul'ken-Borly Lake a disc-shaped metallic craft was found apparently crashed near the lake. One dwarf-like humanoid was found inside the object. The disc and its occupant were delivered to Semipalatinsk. It is reported that the body of the humanoid is stored in the underground laboratory near the government airport at Vnukovo. The humanoid apparently lived temporarily at Semipalatinsk apparently placed into an altitude chamber with a carbon dioxide atmosphere. The disc was stored for sometime at the Kustanay Airfield and was alter transported to Stepnogorsk, where it was hidden in the underground bunker together with another three UFOs
Source:Anton "Cade" Belousov, Soviet X-Files Report
---
Date: 1978
Location:  Puerto Rico, exact location not given
Time: night
Summary: The witness was lying down on his bed attempting to go to sleep when he began to feel an unusual spinning sensation. His whole body appeared to be vibrating. As his mind began to clear he became aware of standing inside what he assumed was a "spaceship," the surroundings were pulsating with a brilliant light. He felt a mental message and saw a group of seven beings standing directly in front of him, both male and female. Some stood around and others were manipulating some sort of control. One of the beings that was human in appearance and wore a pure white suit looked at the witness with the most intense and penetrating eyes he ever witnesses. A beautiful glow surrounded the beings and the witness felt a sense of peace emanating from them. The white-garbed beings, that seemed to be the leader communicated with the witness by using telepathy. He spoke of the energy used to propel their ship and of many other subjects including the cosmic mind and creation. Soon he found himself back on his bed with a clear memory of all that had transpired.
Source: Douglas Taylor, International UFO Library Magazine Vol. 3 # 4
---
Date: 1978
Location: Winnipeg, British Columbia, Canada
Time: night
Summary: During a period were many strange phenomena including "cool breezes" bird-like fluttering sounds, lights going on & off by themselves, the main witness, Mrs C, saw one night a ball of light hovering in the back hallway. Later that evening Mrs C was suddenly aware of a "monk-like" hooded figure about 6 ft tall and only three ft from the bed. The white form had no visible face, and simply stood by the bedside with its arms at its sides. It stood motionless for 4 minutes, during which time Mrs C did not say a word to her husband. The next morning he grudgingly admitted he had seen it too.
Source: Chris Rutkowski, Abductions & Aliens What's really going on?
---
Date: 1978
Location: Near San Angelo, Texas
Time: night
Summary: A military man and his wife were driving on Highway 77 on his way to Ohio when as they went over a hill they came upon a line of black robed figures walking across the highway. There was no way in this dark road that the figures could not see the vehicle headlights. Before the driver could react, she drove the vehicle right between two of the walking figures. The figures did not flinch or show any reaction. Stunned they noticed that further back in the line, was a man with a "lumberjack" shirt on, unbuttoned, walking with them. The witnesses were frightened since there had been numerous "cattle mutilations" in the area around the same time. They kept on driving and left the area.
Source: Fortean Times
---
Date: 1978
Location: Cacapava, Brazil
Time: night
Summary: A luminous bus-shaped object was seen landing on a field. A humanoid figure about 1.70 meters in height was briefly seen standing next to the object. Ground traces were apparently found. No other information.
Source: GEPUC Brazil
---
Date: 1978
Location:  El Cobre, Algeciras, Spain
Time: night
Summary: A local water plant employee was surprised when the plant motors suddenly and mysteriously shut off. As he stepped outside to check he saw at about 300 meters away a luminous object floating at about 80 cm from the ground. The craft resembled an egg on a flat disc-like platform and it was about 8 meters in diameter. It was changing colors from orange to green and then to blue. Next to the object stood two human like figures about 1.80m in height wearing a one-piece tight fitting coverall. At this point the witness felt paralyzed and was unable to move. Moments later the two figures entered the object and this one took off majestically quickly disappearing from sight in the sky. Moments later the witness was able to move again.
Source:  El Rincon de Caravaca, Spain
---
Date: 1978
Location: Sarteano Italy
Time: 2100
Summary: Witnesses spotted a tiny phosphorescent man-like entity than ran down a street in leaps and bounds leaving behind it, a luminous trail.
Source: CUN
---
Date: 1978
Location: Portland, Oregon
Time: dusk
Summary: A couple of students were near the Portland State College campus near an old tunnel system coming from the hills. They heard a noise coming out of the sewer hole, and saw what they describe as a "mole man" come out of the hole. It was not hairy, had big eyes, fangs, a long snout, three claws for the feet, but these were circular, and appeared not to be worn out. It also had a small hairy tail. Both students had the feeling that the thing psychically knew them, and that it was conscious. It ran back into the hole when they threw rocks at it.
Source: The Western Bigfoot Society Newsletter # 11
---
Date: 1978
Location: Los Narejos, Murcia, Spain
Time: night
Summary: One night several soldiers and officers watched a huge luminous light descend over the local military base. Soon after the light descended the witnesses watched several small green colored humanoids that moved around in large leaps and bounds. The short figures disappeared behind a wooded fence and then the bright light appeared again, rose up into the air and disappeared towards the sea.
Source: Antonio Perez, Ovni Murcia
---
Date: 1978
Location: Near Hagatna, Guam
Time: night
Summary: Two sailors in town for shore leave parked their Volkswagen van near a bridge and saw what they described as a "bride" walking near them. When they returned from a family picnic, they drove past the white lady who stepped aside. Looking back, they noticed she was gone. When they parked the car later, they saw a series of scratches on the side of the car, like someone had run their nails along the paint. "The weird thing was, there were scratches on the passenger side window glass also, but you couldn't feel them with your hands." There were marks but no depressions.
Source: Jireena Blas, The Spirits of Guam
---
Date: 1978
Location: Yutz, France
Time: late night
Summary: A young man, head of a local Ufological group, reported encountering possible traces of landing sites near his home. One night he woke up to see a tall, blond haired humanoid wearing a brilliant uniform standing in his home. The figure stood in front of a cupboard and appeared not to touch the ground and suddenly disappeared on the spot. Around the same time while the witness mother laid in bed reading she observed a small hairy being with enormous eyes and long pointed ears. The bizarre figure then jumped on top of a night table and disappears as the witness approached it.
Source:  Raoul Robe Regional Catalogue, GPUN
---
Date: 1978
Location: Near Riga, Latvia
Time: midnight
Summary: Tatiana Melnik had gone for a walk along the seashore when suddenly she saw in the water right off the coast a circle of light floating just above the water. In the center of the circle stood a man wearing white overalls and a close fitting cap that covered his face. Others that came to the scene did not see anything.
Source: Anton "Cade" Belousov
---
Date: 1978
Location: Moscow, Russia
Time: late night
Summary: A certain N, a translator, went to bed one late night in her Moscow flat when suddenly her two lap dogs started to whine and skulking in a corner. A few minutes later there appeared in front of a rather large window an enormously tall figure. N had no time to react as she heard (not in her ears, but rather at the nape of her neck, as she puts it) a very definite phrase thrice repeated, "I need your mind, I need your mind, I need your mind". The voice was calm, masculine, mechanical, and somewhat robot-like. Next she felt a sharp pain in the back of her head and in both temples and fainted. Having not reported to her office the next day, the worried colleagues went to her place after the working day. Thy heard the dogs whining behind the door. They opened the door with the help of the police and found N lying on the floor unable to move. With the help of doctors she came to her senses and said: "I have an impression that all my energy had been sucked out of her". It took her a rather long time to recover.
Source: Vladimir Azazha, "UFO: The psychophysical aspect"
---
Date:  1978
Location:  
Time:  
Summary:  
Source:  
Related articles