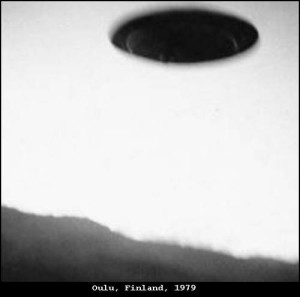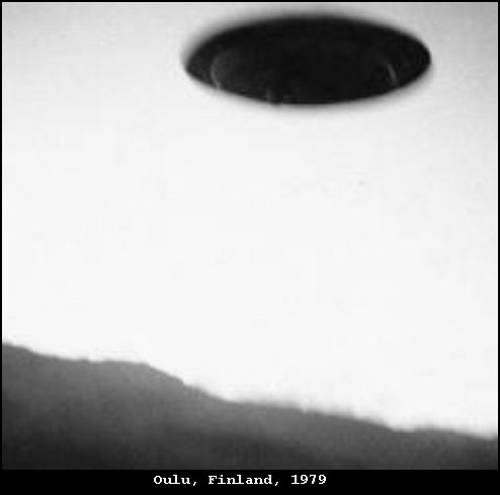 (Last Updated On: May 20, 2017)
Date: August  1979
Location:  Brooklyn New York
Time:  0130A
Summary:  John Velez was walking home after being out with friends and as he reached the corner of 62 Street he saw a van sized football shaped light hovering above the buildings. Terrified he began running away from the area. His next memory was of daylight and of being back home. His eyes were hurting and he had bloodstains on his shirt. Later under hypnosis he recalled seeing three gray little beings with large black eyes floating towards him from behind a hedge near his house. He began gasping for breath and felt a buzzing in his head. He then saw an object with a flashing red light hovering overhead. Very gently two of the little beings grabbed his arms then a spotlight shone on him and the little beings, suddenly he felt flying through the air and into the object. His clothing was then removed and he found himself on top of a table. He then saw a large being resembling a praying Mantis approach him. It held a very slim "wand" which it inserted up Velez's nose. Another being probed his eyes. His next memory is of being tucked in bed by several of the short gray beings.
Source:  Peter Brookesmith, Alien Abductions
---
Date: August  1979
Location:   St. Paul Minnesota
Time:  0200A
Summary:  The witness awoke to the sound of her dog barking. The dog was kept outside on a long chain. It had been barking about the same time each night, for the last 5 nights. She got up to take a look. Upon checking she saw that the dog was glaring at a clearing in the wooded strip between her front yard and the road. There she saw a figure come into view. The entity was basically human in appearance, about 4-feet tall, with a rounded head and no other discernible feature. As the witness watched, the entity bounded twice. The first bound was from the edge of the woods to at least 5 feet lower on the hill, into her front yard. The second bound took it to the wooded path where their driveway meets the road, disappearing from view. Other dogs in the neighborhood began barking at this time.
Source:  Craig R Lang, Minnesota Mufon
---
Date:  August 1979: Night of the Living Dolls
---
Date: August  1979
Location:  Lancaster County, Pennsylvania
Time:  afternoon
Summary:  Four young Amish men working in a field were suddenly approached by what they at first took to be a naked man walking with strange, bouncing steps. Suddenly afraid, they noticed that the creature had arms and legs, and a face with semi human features. It was covered with coarse, sandy hair, and bounded along in a strange hopping motion resembling that of a kangaroo. Whatever the thing was it came to within less than 100 ft of the four men, at which point one of the witnesses said he felt "a stabbing sensation, like an electrical jolt." He had the eerie feeling that something was inside of him. He felt strange things happen to his brain and nervous system. He could hear himself crying out, shouting words that made no sense to him. He could not understand where the words had come from. Then the creature opened his mouth and began shouting at him in the same foreign language. Eventually the creature ran off at superhuman speed and disappeared from view on some nearby woods.
Source:  Phillip L Rife, America's Nightmare Monsters
---
Date: August  1979
Location:  Toronto Ontario Canada
Time:  evening
Summary:  While looking for a lost kitten, a man named Ernest, accidentally entered into a small opening off Parliament Street in the downtown area. The cave was pitch black and he had to use his flashlight in order to see better. Suddenly he came upon a short, 3-foot tall thin creature, with glowing orange-red slanted eyes. It had long large teeth and it was covered with slate gray fur. The creature then said "Go away, go away," in a hissing voice, then ran off down the tunnel off to one side. Ernest ran and left the "cave" and did not return.
Source:  Commander X, UFO Universe Summer 1995
---
Location. Lerida Catalonia Spain
Date: August 1979
Time: night
The witness along with a friend was staying in her second floor apartment when she began to feel an oppressive atmosphere around her, especially in her head, wrist, and ankles. She suddenly floated out the open window and then vaguely recalls being in a huge dome full of crying people. Two men that took her into a gray metallic clinical looking room suddenly seized her. She was left lying on a bed. Next to her stood two very tall beings wearing white robes, they had shoulder length gold colored hair, but she could not recall any facial features, another tall being appeared and took her by the hand. This being had a serene beautiful human face full of wisdom and compassion. She later awoke in her bed after she had felt a sting like a pinprick.
Source: Antonio Ribera, Intl. UFO Magazine Vol. # 2
---
Date: August  1979
Location:  
Time:  
Summary:  
Source:  
---
Date: August  1979
Location:  Buckfast Close Macclesfield England
Time:  night
Summary:  The witness had been visiting a friend's house when she suddenly felt a presence outside. Looking out she saw a giant figure at least ten-foot tall, it was silvery in color with no facial features and a dome shaped head, it had huge shoulders, but no arms or legs were visible. The figure was glowing brilliantly. As the witness shouted to the others the figure vanished in a flash of light.
Source:  UFONS # 246
---
Location. Garden Grove, California
Date: August 1979
Time: night
27-year old Thomas Puzzo was getting ready to go to bed when he heard the screen door rattling, he went to check and found nobody at the door. Soon he fell asleep and soon was experiencing a state of sleep very difficult to describe. He found himself in a wheel barrel going down a steep slope in the side of a street that was in complete darkness. He soon hit bottom and tumbled out of the barrel. He found himself squatting near a picket fence in bright sunlight. In front of him was a 4′ by 3′ wooden brooder. Hesitantly he looked inside and saw four horses and seven cows that were about 1″ long. They walked around the brooder mooing & braying. Then he looked behind him over the large picket fence, there he saw six UFOs in a V formation. One of the objects swiftly flew near him emitting a large beam of white light around him. Scared he ran under a nearby avocado tree. As he squatted under the tree he felt pinch on his left arm and immediately he felt a paralyzing substance traveling through his blood stream. Then somebody grabbed him by his arms and said: "Come with me, I won't hurt you." This person picked him up and began walking with him. He described the "person" as seven feet tall with a baldhead and round eyes. He wore a white a one-piece, space suit. The collar of this suit was large and it was turned up. They walked for about 50 ft to a shadowy area in the trees where he saw a white painted UFO with a white ramp. Puzzo and the tall being boarded the UFO and he was taken into a room to the right. He was told to sit on a table similar to a doctor's examining table. Soon he noticed seven gray colored humanoids scurrying around him. They seemed to be busy and ignored Puzzo. The grays were about 3-½ ft tall. The tall being stood next to him and told him to look at a movie screen directly to his left. Soon the witness heard some banging noises and found himself back in his bed suffering from an uncanny craving for cinnamon. Later that night as he went to sleep he noticed a short fairy like creature holding a silvery wand that touched his head several times. Each time he was touched with the silver wand he would see visions of destruction and violence
Source: I was Aducted.com
---
Date: August  1979
Location:  
Time:  
Summary:  
Source:  
---
Location. Gorliz Vizcaya Spain
Date: August 1979
Time: 2345
Two female friends were both talking at the entrance of their tent at a local camping area where they were vacationing when out of the bushes a strange creature stepped out, at first they thought it was a dog, but when it passed in front of the pair and turned to look at them, they then realized that it was not a dog. It was described as generally humanoid in appearance, about five-foot tall; it walked kind of hunched over and had two very long dangling arms. The whole body appeared to be covered with a thick dark leathery skin, it lacked ears and lips and had a large mouth, it had large protruding eyes, and black hair apparently combed back. Its face emanated a feeling of "kindness" according to the witnesses. One of the ladies attempted to shine a flashlight at the creature but it malfunctioned, the being left the area climbing up the side of a hill, minutes later three other similar beings emerged from the brush and walked extremely quickly following the first one's path. At this point the witnesses became hysterical and began screaming, alerting the other camp residents, but the beings had now vanished. Moments later a large circular luminous object was seen flying over the hilltop illuminating the area like daytime. Apparently tracks were found in the area.
Source: Ballester Olmos and Fernandez Peri, Enciclopedia De Los Encuentros cercanos con Ovnis
---
Date: August  1979
Location:  
Time:  
Summary:  
Source:  
---
Location. Parana state Brazil, exact location not given
Date: August 1979
Time: late night
The witness was on her way to visit a neighbor when an eerie fog-like light that lifted her up into a hovering disc shaped object suddenly engulfed her. The occupants of the disc were human like and wore tight fitting leather like outfits. They treated her well and gave her a viscous, tasteless liquid to drink, before returning her back to the ground. They told her that they were concerned about the pollution on earth.
Source: Robert E Bartholomew, UFO Lore, quoting Machlin and Beckley
---
Date: August  1979
Location:  St. Paul Minnesota
Time:  late night
Summary:  The witness was sitting in her living room when she observed a small human like form emerging from what she assumed was one of the children's rooms. The form appeared in the hallway, and then disappeared, apparently entering the bathroom. After a time no child or figure re-emerged from the bathroom, she called out thinking there might be a problem. When she got no answer, she went to investigate. She found the bathroom empty and no lights were on.
Source:  Craig R Lang, Minnesota Mufon
---
Date: August  1979
Location:  
Time:  
Summary:  
Source:  
---
Date: August  1979
Location:  Mt Tibrogargan, Qld
Time:  2100
Summary:  Mr and Mrs H. were travelling back to Brisbane from a day trip to Caloundra in their 1977 Suzuki LJ50 4 WD soft top motor vehicle. There were no other vehicles on the road, front or rear. The car was suddenly engulfed in a most tremendous noise, like a giant humming top. The car lights faded out, and the motor cut out. Mr H managed to steer the vehicle onto a grassy verge.The noise lasted about 10 seconds and then diminished, after which Mr H restarted the car, and proceeded onto the highway. The noise came again and seemed to be on top of the vehicle, although the lights and engine did not cut out this time. The noise suddenly departed and faded to the East. No lights were observed as in aircraft or helicopters. Mrs H says the car's interior was lit up with an orange glow, but Mr H was not aware of this. The rest of the trip home was uneventful.
Source:  Helen Chapman/UFOIN. UFORA93040
---
Date: August  1979
Location:  Merom, Indiana
Time:  6:25 p.m. 
Summary: Broad daylight. A strange round object was just hanging in the sky 500-700 yds away then off slowly floated on a path that crossed the two witnesses and disappeared to the north.  They proceeded to the top of the levee & sat and looked for deer.  They then drove back down the road and came back past what is known as, "Broady's Lake".  The primary witness, "R" told his partner "P" that he had to go to the bathroom and he said he would stop at the far end of Broady's.  They stopped and "P" crawled out on his side looking east and "R" crawled out looking west.  "P" immediately yelled (or screamed) and when "R" turned around, this huge thing was hovering over a cut wheat field approx. 75-100 yards from them and 200 – 400 feet up.  "P" started to get an M-2 military carbine out of the truck an this scared "R", who talked him out of doing it because he was scared of what it might do.  They watched and three times it came down to 50 – 75 feet from the ground then went back to it's previous height. Then it took off, very slowly, toward the west.  It took about 4 minutes to go 200 (approx) yds., as if it was searching for something.  It stopped again and it seemed to change colors (it was a shinny but old looking gold color) around the edges to the blue of electric sparks, and immediately took off of such a high rate of speed that it disappeared in less then 5 seconds.
Source:  Fran Ridge
---
Date: August 1 1979
Location:  Lewisboro, NY
Time:  
Summary:  White ball made two passes, two-way and portable radios failed. 
Source:  International UFO Reporter, September-October 1979, see Rodeghier, 1981, p. 74 (R) police car 
---
Date: August 2 1979
Location:  Le Delus Ile D'Oleron France
Time:  0230A
Summary:  The two witnesses were driving through the town of Le Delus when they noticed a green flash of light overhead followed by two bright descending spheres. One of the spheres shot towards the rear of their vehicle while the other descended close to the ground. A large rectangular shaped opening became visible in the second object and three humanoid figures were seen descending a ladder. The witnesses did not stay to see any more, but drove away quickly from the area.
Source:  Denys Breysse, Project Becassine
---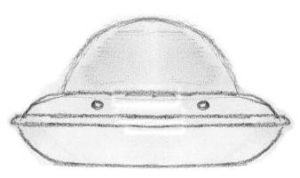 Date: August 4 1979
Location: Canoga Park California
Time: 2235
Summary: A 60-year old woman and her grandson watched an object approach their location from the west. It then hovered silently nearby above an apartment building, it was described as a domed saucer, the dome was transparent, and two humanoid figures could be seen inside. They appeared to have oversized heads, but were human in shape. The object then tilted to one side and flew behind some trees to the west.
Source: Walt Greenewald, IUR Vol. 4 # 3
---
Date: August  1979
Location:  
Time:  
Summary:  
Source:  
---
Location. Alegrette, Rio De Janeiro Brazil
Date: August 9 1979
Time: daytime
During a UFO conference while General Alfredo Moacyr Uchoa was at the podium to began his speech, a bizarre man like figure, baldheaded, and wearing strange shiny clothing fired a bright violet color beam at the speaker, that instantly paralyzed him. After two police officers attempted to approach the being a bright light blinded and paralyzed them. Apparently the strange figure disappeared during the confusion. The police officers had to be treated by a doctor.
Source: Fabio Picasso
---
Date: August 9 1979
Location:  Hayfork, CA
Time:  
Summary:  Pilot observed two disc-shaped objects below his plane, contour flying "on the deck" through hills and valleys 
Source:  sections III, X
---
Date: August  1979
Location:  
Time:  
Summary:  
Source:  
---
Location. Czluchow Poland
Date: August 10 1979
Time: evening
A local resident was putting out his boat on the local lake when he noticed a long dark object moving over the surface of the water. It was moving very fast and in silence producing no waves, it disappeared behind a rock. A second witness also saw the object and with his two dogs went to investigate the shoreline. As he neared the lake he spotted two beings clad in back that were walking towards the forest. The beings wore what appeared to be black divers outfits that covered them completely except at eye level where they had a kind of glass visor. Both had very wide hips and had a sort of hump on the back on their necks, they appeared to glide just above the ground. The witness dogs ran in the direction of the beings but these stopped and looked at the dogs that suddenly stopped and ran back towards the witness. The beings then increased their speed and disappeared into the forest. The witness went into the woods looking for the beings then observed a brightly glowing rectangular shaped object just above the treetops. The object emitted blue beams of light from its sides then suddenly disappeared.
Source: Bronislaw Rzepecki, FSR Vol. 33 # 1
---
Date: August  1979
Location:  
Time:  
Summary:  
Source:  
---
Date: August 11 1979
Location:  Wheat Ridge, CO
Time:  11:00 PM.
Summary:   Radio interference was experienced over a wide area of Wheat Ridge, Colorado when a UFO was seen hovering in the sky for three minutes. The UFO dropped toward a mountainside and was lost from sight.  
Source:  International UFO Reporter, October 1979, p. 12
---
Date: August 11 1979
Location:  Oulu, Finland
Time:  
Summary:  Photo Above
Source:  
---
Location. Near Ashland Oregon
Date: August 11 1979
Time: 2100
Two campers saw white beams of light shining down next to their tents. Moments later several translucent humanoids entered their tents and study the campers. No other information.
Source: UFONS # 309
---
Date: August  1979
Location:  
Time:  
Summary:  
Source:  
---
Location. Lumut Perak Malaysia
Date: August 11 1979
Time: 2200
Several students at a local vocational institute reported encountering three hung ten-foot tall hairy creatures that had red shiny eyes and were able to appear and disappear into thin air at a moments notice. The school was temporarily closed after widespread panic.
Source: Ahmad Jamaludin, Summary of UFO and Related Events in Malaysia 1950/1980
---
Date: August  1979
Location:  
Time:  
Summary:  
Source:  
---
Location. Toronto Ontario Canada
Date: August 14 1979
Time: evening
The 14-year old witness felt drawn to a field where she had previously seen low flying UFO's, there she saw an arrow shaped craft approach and land. Four shadowy figures emerged from the object, the witness then blacked out. Later under hypnosis she recalled being inside a craft with another man that told her he was from a nearby town. She also saw a cat onboard. The beings onboard were apparently transparent and communicated via telepathy. They told her that they were crystal beings dependent on light. Before returning she was apparently given a ride onboard the object and remembers seeing a red unknown world.
Source: Richard Hall, Uninvited Guests
---
Date: August  1979
Location:  
Time:  
Summary:  
Source:  
---
Location. Lussac France
Date: August 15 1979
Time: 2300
A man driving near the village suddenly saw a short humanoid standing on the roadway completely illuminated by the vehicle's headlight. Apparently at this point the vehicle engine stalled also. The being had long arms and wore a tight fitting outfit with a transparent helmet. The being then quickly ran into the bushes and disappeared.
Source: Denys Breysse, Project Becassine
---
Date: August  1979
Location:  
Time:  
Summary:  
Source:  
---
Location. Istra Moscow Russia
Date: August 16 1979
Time: 1700
Near this location a lone witness observed a landed mushroom shaped object on a field. Near the object stood two short humanoids. No other information.
Source: Boris Chourinov, Cuadernos De Ufologia Vol. 15 # 2, 1993
---
Date: August 19 1979
Location:  East Didsbury England
Time:  evening
Summary:  A woman and her two children were picking wild flowers on the river bank besides some open land when they noticed a flash of light with shades of pink orange and silver above a nearby golf course. Soon they saw a curious object descending towards the ground, apparently crash landing. The witnesses ran up the embankment to obtain a better view of the object, which they described as resembling a gondola with curved base and a girder like structure, with a reddish glow on its top. The witnesses were somehow attracted towards the object and began walking towards it. Next thing they knew they were running away, the grass around them swaying as if in a strong wind. The object could be seen flying silently away. After the incident the mother and daughter developed strange lesions on their legs and the young son had nightmares. Under hypnosis the mother was able to recall several strange beings with elongated heads and "puppet like" faces. She was examined on a table by some sort of light beam.
Source:  Peter Hough and Jenny Randles, Mysteries Of The Mersey Valley
---
Date: August 20 1979
Location:  Hatfield, Tasmania
Time:  2128
Summary:  A thirty one year old ex-police woman was driving towards Devonport in a 1971 VW station wagon when a green light appeared behind the vehicle, lighting the interior and casting a green glow through the car. However, the surrounding countryside did not seem to be lit up. Although she pressed down on the accelerator the car did not respond by speeding up. It actually decreased speed to forty eight km/h. She changed from fourth to third gear, then to second but to no avail. The light remained the same height and distance from the car, keeping up with the vehicle for some eight kilometres. Without warning, the light switched off and the vehicle returned to normal. Later she found there had been an abnormally high useage of petrol for the trip. Other effects were a loss of fuel, apparent loss of brakes, loss of power and a clock stopped.
Source:  TUFOIC
---
Date: August 26 1979
Location:  Sitio Dentro, Rio Grande do Norte Brazil
Time:  late night
Summary:  Two men were walking back home late at night when they suddenly saw a huge bright light appear above them, illuminating the area like daytime. They looked up and saw a huge object coming towards them. They could see two beings inside the object through a transparent window. The beings could be seen from the waist up and looked almost identical to each other. Both men ran behind a house and squatted by a wall trying to hide from the object. The object then passed over a nearby bar making a very loud noise. The next morning they discovered that the roof of the bar had been tore off and several rafters had broken. One of the men felt sick for three days after the encounter.
Source:  Bob Pratt, UFO Danger Zone
---
Date: August 27 1979
Location:  Warren, MN
Time:  1:40 a.m. 
Summary:  Frightening UFO case which involved physical trace elements. Deputy Sheriff Val Johnson was patrolling near the North Dakota border when he noticed a bright light coming through his side window. Johnson knew it was not typical vehicle lights. He thought it might be a small plane in trouble and about to crash. 
Source:  ufoskeptic.org, nicap.com, Guy Westcott, UFOR
---
Date: August 28 1979
Location:  Perth, Western Australia
Time:  Day
Summary:   When I was 8 years old I traveled to Scotland with my mother to visit my grandparents. My grandparents lived in a duplex cottage (they lived in half with another family with a 12 year old son in the other half). The cottage was on the outskirts of Perth – in the countryside with a forest, river and old mill ruins behind it. It was August/September 1979 and I spent most days playing with Alan – the boy who lived next door to my grandparents. We ran around in the forest generally having fun as children do but there was an event that I can honestly say changed my life. Alan and I were building a hut of some kind. The day was fine and clear – I was collecting old tin and sticks but for a few seconds a solid figure appeared to me beside a tree. It was human-sized and the most amazing turquoise blue. At first I thought it was like an old knight you would imagine with silver armor but it simply wasn't. It was blue, human sized and there for a few seconds. Alan noticed I was a bit startled and asked if I was alright to which I replied that I thought I had seen something. He asked what I saw to which I replied that it was weird but to my surprise he said it was the 'Blue Man' wasn't it. I asked Alan if he saw it too to which he replied not this time but he had seen it several times previously. I don't remember facial features or details other than it was solid, the most beautiful turquoise blue all over and adult human sized. What I do know is it was real. Why it appeared I don't know but it has certainly had an effect on my life and I often wonder how many other people have seen turquoise blue figures. I have no idea where Alan is now but I am back in New Zealand with my eyes opened to things that don't always make sense. Has anyone else seen the turquoise blue figures? – 
Source:  MUFON
---
Date: August  1979
Location:  
Time:  
Summary:  
Source:  
---
Location. Near Winchester Virginia
Date: August 28 1979
Time: 2300
The witness, a truck driver was going southbound on route 17 when he noticed a bright light approaching his truck from behind. He felt himself and the truck being levitated into the object. Inside the object he met several man-like occupants wearing surgeon type clothing, these men were totally normal except that they had numbers printed across their foreheads as if for identification purposes. The witness was taken to a city that he was told was beyond "Alpha Centauri." He said they had stopped briefly on the moon. The aliens told the witness that they were here to prevent a nuclear holocaust on earth, but that time was short.
Source: Robert E Bartholomew, UFO Lore
---
Date: August  1979
Location:  
Time:  
Summary:  
Source:  
---
Location. Wroclaw, Poland
Date: August 29 1979
Time: 1600
Two primary school students were walking home after school through Zachodni Park. As they were walking along one of the alleys they saw a strange disc shaped object, with two silvery garbed humanoids standing next to it, and one inside (the top of the disk was a glass like dome). The witnesses ran to get additional witnesses but upon returning to the site the object and its occupants were gone.
Source: Tymoteusz Tobala & Marcin Mioduszewski CBUFOIZA, Poland
---
Date: August  1979
Location:  
Time:  
Summary:  
Source:  
---
Location. Mt. Cameron Tasmania Australia
Date: August 29 1979
Time: 1930
The witness had gone outside to investigate the reason her dog was barking when she noticed a bright light above a nearby mountain, which accelerated down and towards her. The witness apparently subconsciously told the object to retreat which it then did. Subsequently the witness saw an apparition of a small humanoid (not described) that was in a seated position.
Source: Mark Moravec, PSIUFO Phenomena
---
Date: August  1979
Location:  
Time:  
Summary:  
Source:  
---
Date: August 29 1979
Location:   Chicago Illinois
Time:  2200
Summary:  The 47-year old witness living southwest of the city watched a huge blimp like structure passing over her house at treetop level, through the luminous yellow hull, apparently transparent, four different types of 3-foot tall humanoids could be seen, (not described). The object made a loud humming and roaring sound as if left the area. No other witnesses were located.
Source:   IUR Vol. 5 # 1
---
Date: Late August  1979
Location:  Surry Maine
Time:  2200
Summary:  Two witnesses watched through a second story window of their house a small transparent craft dimly lit by a yellowish light and shaped like a large light bulb hovering outside, just 2 feet from the house. Inside there was a single occupant described as very thin with a slightly triangular shaped head with slanted eyes, he appeared to be wearing some sort of tunic. He sat on a square pale blue box and his hand extended to a control panel. He seemed to be about four-foot tall and appeared to turn and look at the witnesses. The craft and being suddenly disappeared in plain sight. There had been other low level sightings of similar crafts in the area.
Source:  Cufos Associate Newsletter, Vol. 5 # 2
---
Date: August  1979
Location:  
Time:  
Summary:  
Source:  
Related articles