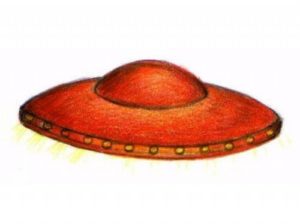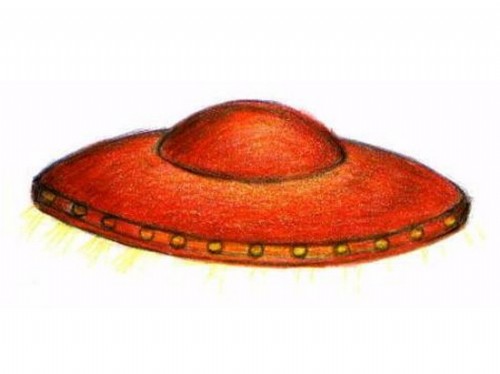 (Last Updated On: March 20, 2017)
Date: August, 1981: Object observed entering water in Hamilton, Ontario
---
Date: August  1981
Location:  Near Stone Mountain Georgia
Time:  afternoon
Summary:  Mark James had arranged a clandestine date with a girl and was sitting behind a vacant house awaiting her arrival. She arrived without incident. As they sat next to the sliding glass door holding hands they noticed a large "hand" up against the door from the inside. It was described as bigger than a normal hand. It had only three fingers. Looking up they saw a creature with huge eyes staring at them. After seeing this they were unable to move. The glass door opened and the being stepped outside. The being held a device and was not wearing any visible clothing, the device resembled a long needle. He knelt down next to Mark, while the girl remained in a "frozen like" state. The being instructed Mark to turn his head then inserted the device into Mark's left ear. He felt pain and heard a "pop." When the needle was removed Mark noticed a small ball at the end of the needle. The being had a musty smell, similar to that of "dirty clothes." Next the being pricked one of Mark's fingers, then turned his head facing the other direction. The being then walked away through a fence gate in the backyard then disappeared. Soon both were able to move. The girl was unaware that anything had taken place and had not seen the being.
Source:  C Leigh Culver
---
Date: August  1981
Location:   Chlapowo, near Wladyslawowo, Poland
Time:  2100
Summary:  The 8-year old witness was heading towards the pavilion that his family was staying at this well-known resort area. At the last minute he decided to go to the playground. Soon he noticed a young couple hiking several meters ahead of him. A moment later he saw something, which shocked him—ten meters ahead and a little bit to the right. It was a mysterious humanoid shape about 2 meters in height and totally silvery in color. The figure appeared to be totally covered in a metallic silvery suit from head to toe. It stood in apparent attention, its arms close to the side of its body. The witness remembers seeing what appeared to be glowing orange eyes resembling diodes on the figures face. For about 5 seconds he stared at the creature and then he looked left. About 150 meters northwest from him he saw two typical silvery-white flying saucers. They were hovering about 2 or 3 meters above a parking lot. One slightly higher than the other. The witness noticed a glowing white light radiating from the objects, which appeared to be of the same size. After about 4 seconds he looked right and again saw the creature standing in the same spot. It was not moving and was looking directly at the boy. Frightened he ran from the area and did not see the humanoid and objects depart.
Source:  Adam Chrzanowski, CBUFOIZA, Poland
---
Date: August  1981
Location:  
Time:  
Summary:  
Source:  
Location. Estes Park Colorado
Date: August 1981
Time: 2200
The witness was staying at an overnight camp out. After dinner and campfire they all went to their tents. The witness felt restless, not knowing why. Later that night he noticed a very bright light outside the tent, he attempted to wake his companion, but this one just opened his eyes and stared. The zipper of the tent then opened, and a short 4-foot tall figure entered. It waved at the witness and he felt motionless, but felt no fear. The figure had almond colored skin; it had two large but like eyes and no trace of a nose. The witness could detect an indentation where the mouth should have been. The witness felt something in his head as the humanoid motioned for him to follow him. Outside he was surrounded by a white light and felt a pinch in his arm. At that moment a feeling came over the witness that he was genetically different from others. The only other recollection of that night was of being brought back to his tent and put to sleep.
Source: NUFORC
---
Date: August  1981
Location:  
Time:  
Summary:  
Source:  
Location. Chalupy Hel Peninsula Poland
Date: August 8 1981
Time: 1830
The witness was walking back from the beach are towards the camping site when at a distance of 150 meters ahead of him he caught sight of two men in dark clothing that ran across the trail and vanished into some bushes. Moments later he saw them again on the path ahead of him. They were somewhat short, slimly built and dressed in dark green outfits. Their faces were green and they had large almond shaped eyes. Halfway down their abdomen they were covered by a short of mist. Hanging from their belts were black boxes with violet colored and yellow cables and spiral wires. At the same time he caught sight of a hovering silvery oblong disc, misty in appearance. He apparently received a telepathic message telling him "not to be afraid." He continued walking slowly and the two beings stepped off the path. The witness experienced a strange sensation and received additional telepathic messages but he continued on and left. Later strange marks were found on the ground where the object had hovered. The witness also noted a short period of missing time.
Source: Bronislaw Rzepecki, FSR Vol. 33 # 1
---
Date: August 8 1981
Location:  San Jose, CA
Time:  
Summary:  A teardrop shaped UFO with a spinning ring paced an airplane off its left wing over San Jose, California on this day. Instruments onboard the plane experienced failures, but the effects ended when the object departed upwards. The aircraft briefly disappeared from FAA radar during the encounter. 
Source:   Richard H. Hall, MUFON UFO Journal, February 1984, p. 14
---
Date: August 10 1981
Location:  Apple Valley, MN
Time:  3:30 AM. 
Summary:   Russell Matson and another man were driving down a road in Apple Valley when they sighted a hexagonal object nearly overhead, at perhaps a distance of 500 feet. It had two green, two red, and white lights on its corners. It was estimated to be between 60 and 90 feet across. The object pivoted, making a 90 degree turn while stationary, then descended and approached the witnesses. It made a soft "whoosh" sound as the object passed, like gas escaping from a propane tank. 
Source:  Northfield News, August 20, 1981; J. Allen Hynek, International UFO Reporter, January 1982, p. 13; John F. Schuessler, MUFON UFO Journal, November 1982, p. 3; UNICAT database, case 35, citing J. Allen Hynek
---
Date: August  1981
Location:  
Time:  
Summary:  
Source:  
Location. Murray Utah
Date: August 11 1981
Time: 1849
The witness remembers lying in bed and being taken up by a beam of light into a hovering spacecraft. Two undescribed beings greeted him inside. He was reportedly shown different scientific formulas, such as cold fusion techniques, splitting the atom, and the advancement of computers. The beings were not threatening and attempted to comfort the witness. They transmitted peaceful thoughts into his head. They also warned him what would happen if humanity did not stop the (deployment) use of nuclear weapons. The witness apparently blacked out at this point and remembers being shown back in time, the exact moment of his birth. Later he was safely returned. No other information.
Source: NUFORC
---
Date: August  1981
Location:  
Time:  
Summary:  
Source:  
Location. Westmoreland County Pennsylvania
Date: August 12 1981
Time: evening
Frank Simpson heard something moving through the woods. Then a strange message kept repeating itself in his mind. The message said, "Come back down the gas line," over and over. He followed the instructions and was soon confronted by a 12-foot tall giant, hairy creature. Frank ran home. The next day giant three toed footprints were found near the gas line.
Source: Stan Gordon, PASU
---
Date: August 12 1981
Location:   La Rochelle Zimbabwe
Time:  1800
Summary:  About twenty workers returning to the estate observed a one meter tall ball of fire bouncing along the ground in front of them, it then "climbed" up a building wall of an observation tower and exploded. The supervisor of the group ran to warn others of the fire, but suddenly the flames appeared to gather themselves back into a ball of flame which rolled pass the supervisor and entered a nearby building. The supervisor then saw three figures standing outside the building, apparently looking at the fiery ball. The figures were tall and man-like and were wearing shiny silvery coveralls. They slowly turned and looked at the witness blinding him with a burst of bright light that emanated from their heads. The witness suddenly felt paralyzed and fell to the ground, when he recovered the figures, and the ball of flame had gone.
Source:  Cynthia Hind, UFO Afrinews # 2
---
Date: middle of August 1981 – Germany: The Lintel Lake Incident 
---
Date: August 16 1981
Location:  Near Winnipeg, British Columbia, Canada
Time:  about midnight
Summary:  The witness was driving alone outside of Winnipeg when he saw a huge UFO gliding over the roadway. It had a central core from which were emanating long and slender filament-like projections that gave off an extremely bright, neon-like glow of a luminous red-orange color. The filaments were at least 50 ft in length each and numbered about two dozen, giving the object the appearance of a jellyfish with spikes. The "tentacles" were arrayed equidistant from another and formed a conical shape beneath the central mass and an inverted conical shape above it. The object then hovered 150 ft above a farmer's field. The witness parked his vehicle then ran towards the object, which then glided majestically above the roadway. Dimly outlined from the glow inside the "windows" of the central mass were two or three figures, whose features were not discernible, but whose heads and shoulders indicated they were humanoid in shape. The witness waved at the object, which responded first with a flash of red light and then a green one from inside the hull. The object then flew away. (Right before this encounter the witness had heard an "enchanting melody of an unknown source over the radio). He has been involved in other encounters as well.
Source:  Chris Rutkowski, Abductions & Aliens What's really going on?
---
Date: August  1981
Location:  
Time:  
Summary:  
Source:  
Location. Near Casilda, Las Villas Cuba
Date: August 17 1981
Time: unknown
A cigar-shaped object was seen to crash right off the coast. Its diameter was about 1.2 meters. After plowing the bay for the craft it was retrieve to shore about 250 meters on a natural trench. Inside they discovered the bodies of four humanoids with large heads, long thin fingers, inflated overalls with "pins" and helmets. The object was apparently radioactive. The craft was then delivered to a secret scientific space center in Camaguey and was stored under a metal sheet and apparently still stored there today. Supposedly Fidel Castro photographed himself with the UFO in the background. The then Soviet Union was notified and kept abreast of the developments.
Source: Anton "Cade" Belousov Soviet X-Files list
---
Date: August 19 1981
Location:  Franklin Ohio
Time:  daylight
Summary:  The witness was driving along a highway when a brilliant silvery object descended over her vehicle and forced her to pull off the side of the road. She was then taken onboard by several seven-foot tall humanoids and examined. She was able to describe their faces as having large slanted yellow eyes, no ears, long thin noses, pointed chins, and very thin lips. She was placed in a room and saw what appeared to be electronic equipment everywhere. She was given a glass of greenish liquid to drink and later she awakened back in her car unharmed.
Source:  Brad Steiger, The UFO Abductors
---
Date: August  1981
Location:  
Time:  
Summary:  
Source:  
Location. Argentina, exact location not given
Date: August 22 1981
Time: unknown
Several witnesses reported seeing a stricken, disc shaped object as it plunged to earth. It suddenly halted in descent but then exploded, the debris raining down. Military jets were seen in the area shortly after the explosion. A search of the area revealed fragments and several unidentifiable large pieces of equipment. There were also reports that two badly burned bodies were recovered. Military authorities moved in quickly, surrounding the area and barring the curious.
Source: Kevin D Randle, A History of UFO Crashes
---
Date: August 30 1981
Location:   El Cajon, CA
Time:  
Summary: UFO brightly illuminated car, witness badly frightened, memory loss. Fired pistol at object circling the car, fled at high speed. Red dots like puncture marks found on wrists 
Source:  Volume II, The UFO Evidence, Section IV
---
Date: August 30 1981
Location:  Near Alpine California
Time:  2230
Summary:  A reserve police officer was driving near town when he encountered a huge dark disc shaped object hovering 15 feet above the roadway. The witness vehicle suddenly stopped on its own accord. There was a bright flash, then moments later two small beings approached and took him from his vehicle. He then found himself back in the vehicle 15 minutes later and saw the dark disc rising rapidly, shining a beam of white light towards the ground. The witness fired four shots at the object and then drove home at high speed. Magnetic cassette tapes in the witness vehicle were partially erased.
Source:  Bob Gribble, Mufon UFO Journal # 280
---
Date: August 31 1981
Location:   Near Prats de Molio Spain
Time:  evening
Summary:  Writer, Eduardo Pons Prades was driving around the Catalonian mountains when he took a wrong turn and ended up in a wooded trail where his vehicle engine suddenly stalled. He then decided to go into the forest in order to find a ranger's hut for help. In a clearing he came upon a huge metallic disc shaped object. Outside stood a tall blond human like figure who invited him inside the object. Once inside he met other similar beings of tall stature wearing tight fitting silvery outfits and boots. The humanoids conveyed a message to Prades telling him of the approaching catastrophes in store for humanity. He was soon allowed to go back to his vehicle, which quickly started.
Source:   Jose Lesta, Miguel Pedrero
---
Date: August  1981
Location:  
Time:  
Summary:  
Source:  
Related articles