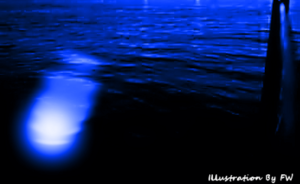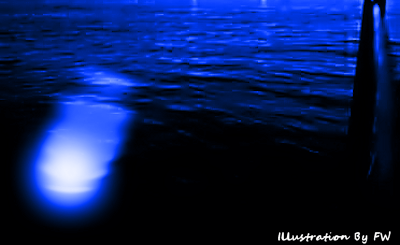 (Last Updated On: May 10, 2017)
Date: summer of 1982: Encounter in Maine
---
Date: Summer  1982
Location:  Lake Baikal West Siberia Russia
Time:  various
Summary:  During military diving training exercises, Soviet frogmen encountered at depths of 50 meters, huge man-like figures almost 3 meters in height, that were clad in tight-fitting silvery suits, wearing large spherical transparent helmets and seemed to lack any aqualung or diving equipment. At one point the military men attempted to capture one of the huge beings with a net but were thrown out of the deep water and onto the surface by an unknown powerful force. Three of the men died and the others became crippled. During the same time there were reports of giant discs and spheres descending and rising from the lake waters.
Source:  Paul Stonehill, UFO Encounters Vol. 1 # 7
---
Date: Summer  1982
Location:  
Time:  
Summary:  
Source:  
---
Location. Primorskiy Kray, Far East, Russia
Date: Summer 1982
Time: unknown
A group of researchers had gone on an expedition to the taiga (pine forest) in order to search for reported "Sasquatch" or relic hominids in the area. However while camping, a disc-shaped craft suddenly landed near their field camp. Several entities (not described) exited the craft and abducted a woman present with the researchers. During the whole episode the men were unable to move or assist the woman since they remained totally paralyzed where they sat. Half an hour later the entities returned with the woman and then departed in their spacecraft. Soon the woman became pregnant and gave birth to a child, a little boy she named Anton. However there was nothing special found in his behavior, abilities, biology, etc. But his father is sure that the real boy's father is an extraterrestrial.
Source: Alexander Rempel, VAUFON (Vladivostok Association of UFOs Network)
---
Date: Summer  1982
Location:  
Time:  
Summary:  
Source:  
---
Location. Leningrad, (St Petersburg) Russia
Date: Summer 1982
Time: 0300A
A local resident woke up hearing a soft knock on the opened bedroom window. There was no wind and there was total silence in the area, but the trees surrounding the building were in an inclined position almost touching the ground. In the sky then appeared a vividly luminous point, which increased in size as it emitted multicolored rays of light. At this point the witness apparently experiences a short blackout then wakes up in his room to see orange sized spheres of light rolling around on the floor. The spheres then began to slowly fly out the window but the witness was able to grab one. As he held the sphere a lid on it opened and he heard music from within, the music resembled one of Chopin's waltzes. Staring at the sphere the witness asks who they are, and receives the following reply, "We are the same as you, do you know Chopin?" The voice then goes on the say that they know many things of earth and are hear in order to warn humanity of coming calamities. The voice explained to the witness that he should spread the word but they knew that no one would probably believe him. He then asked, "Then way are you here? To which the voice answered, "Whatever misfortune occurs to the human race will affect us also? The witness notices that there is no electricity in the house and attempts to use the phone to call his sister and mother but it is also inoperable. He then suffers another black out and his next memory is of waking up in the morning, the mysterious sphere now gone.
Source: UFOZONE Russia
---
Date: Summer  1982
Location:  
Time:  
Summary:  
Source:  
Location. Dneprodzerzhinsk, Dnepropetrovsk region, Ukraine (USSR)
Date: Summer 1982
Time: evening
A female witness was stargazing from the balcony of her apartment, which was located in a multi-story apartment complex when she saw a bright yellow colored "star" opposite to her house. The star-like object was constantly changing positions. It then began to approach the house. The glowing object then began changing color from shiny yellow to bluish and then to "steel" colored. Soon a smaller craft flew out of the larger object and first approached the balcony at very high speed and then slowed down eventually stopping and hovering in the air in front of the apartment. After staying in one place for some time, it ascended and entered the larger object, which then disappeared. During the next several days the same thing occurred several times. One evening as she again was stargazing and looking for the enigmatic UFO in her balcony she heard the telephone ring. She took the receiver and at this moment her television switched on, despite the fact that it had been turned off. The screen on the TV then displayed a huge round room with several male and female humanoid entities standing around, they were visibly of different age groups, but all dressed in the same type of clothing. The one that was standing in the front of the others then began speaking to the witness. His voice seemed even without any intonations. From that moment on she apparently experienced similar and regular contacts with the same entities. She received numerous instructions from the aliens prompting her to perform different tasks. Her relatives did not believe her but the woman wrote to investigators in Moscow about her experiences.
Source: Alexander S. Kuzovkin, Nikolay N. Nepomnyashziy "UFO Requests landing" Moscow 1991
---
Date: Summer  1982
Location:  
Time:  
Summary:  
Source:  
---
Location. Las Mitras, Mexico
Date: Summer 1982
Time: night
Several investigators were in the slopes of the mountain and had observed mysterious lights over the area. Later they took several photographs of the fields later one of the exposed photos showed a strange luminous silvery figure standing on the field, apparently observing the group. None of them saw anything when the photos were taken.
Source: Fabio Picasso
---
Date: Summer 1982
Location: Sperry, Oklahoma
Time: sundown
Summary: traveling south on hwy 11 between Sperry and Skiatook okla. My 2 yr old was with me and he saw it first. Pulled over and watched the blueish green glowing long bullet shape object for about a minute and 1/2. it was about sundown. the it just kind of shot off and disappeared. When I told my husband what I saw he laughed at me and it made me start crying. I called channel 8 news and they said their phones were going crazy. The air traffic controller at tulsa international said he could see it out the window but couldn't pick it up on radar. He said they were trying to brush it off as a meteor but it was flying parallel to the ground. Then I never heard another word but I have never forgotten that and would love to talk to someone else who saw it.
Source: UFO.net
---
Date: Summer  1982
Location:  
Time:  
Summary:  
Source:  
---
Location. Kirovograd region, Ukraine
Date: Summer 1982
Time: night
A local resident, engineer Anatoliy L. was on duty at his part time job as a guard at the local pioneer (Boy Scout) camp and that night was pulling guard duty at the front gate. That night he awoke by the sound of a car approaching the gate. Bright headlights illuminated the guard shed. Anatoliy jumped to his feet and went out to see who it was. When he walked out of the wicket-gate, the car's headlights were turned off and the light inside the car was also extinguished. But Anatoliy was carrying his flashlight with him and after switching it on he noticed that the vehicle was a typical Russian made GAZ-24 "Volga" (typically used by wealthy officials, KGB and Communist Party bosses). The car was black in color. No one stepped out of the car as it parked near the gate with its engine off. Anatoliy shone his flashlight at the windows and was surprised that they were darkened or tinted (not common during the time). Anatoliy then asked the occupants what they wanted. Suddenly two "persons", a man and a woman, stepped out of the vehicle. Anatoliy found their appearance very unusual, they were taller than normal. "Open the gate" ordered the tall man. But Anatoliy refused asking who they were and pointing out that if they wanted to visit their children they should do it on Sundays and anyway all the children were sleeping. "Open up, we need to go inside!" the woman persisted, speaking in a strange monotone. But Anatoliy was firm and stood his ground. Suddenly, an unknown, invisible force threw Anatoliy back towards the fence. He struck the iron doorpost with such force that he lost consciousness. Later when he woke up, the car was already gone. Unfortunately he did not look at his watch in order to establish how much time had gone by. He thought the strangers had taken his keys and had entered the camp, but soon realized that his keys were still inside his pocket and the gate appeared to be still locked. He then glanced upwards and Anatoliy then noticed a strange disc-shaped object flying over the camp, the disk emanated a yellowish glow. The witness watched mesmerized at the disk until the object disappeared behind some nearby trees. He immediately assumed that the disk was somehow connected with the strange visitors in the black car. He told no one about what had happened thinking it had been a dream, but he found a large bruise on his back and several of the children had woken up that same night to see a hovering luminous disc-shaped craft outside the windows.
Source: Irina Shlionskaya in: "Mir Zazerkalya" Moscow # 21 2004
---
Date: Summer  1982
Location:  
Time:  
Summary:  
Source:  
---
Location. Reggio Calabria, Sicily Italy
Date: Summer 1982
Time: 2300
The elderly female witness, who lived in an industrial area of the city next to the airport and facing the waterfront had stayed up late one night watching a movie on the television when she was distracted by a flashing violet colored light coming in through her window from the direction of the water. The light reminded her of the flashing light of a lighthouse. Stepping out to her 5th floor balcony she noticed a dark domed object that had apparently landed on the water directly across from her apartment. It had a bright light similar to a welder's torch that moved about in a zigzag manner. The object was large and totally silent. Soon she noticed a figure standing on the object on one side. It resembled a "lead soldier" and wore a square helmet with two rectangular openings at eye level. It wore a tight-fitting metallic suit. She could not see a nose or mouth. The figure was completely still, until it suddenly turned his head and stared directly at the witness. At this point a bright beam of light struck the witness square in the face, temporarily blinding her and causing her to fall back into her room. She continued to watch the object and the soldier like figure from a window. At times the beam of light would strike the window area as if searching for her. The figure eventually entered the object on its left side and the craft rose and left silently at high speed.
Source: Alfredo Lissoni
---
Date: Summer  1982
Location:  
Time:  
Summary:  
Source:  
Location. Toronto, Ontario, Canada
Date: Late Summer 1982
Time: late night
Being a fairly light sleeper, Larry Drummond, woke up in the middle night and looked over toward the bedroom door where he saw what appeared to be three creatures in the room. The bedroom was entirely dark but there was some very dim light out in the hall that was coming from a lamp left on the living room. This allowed him to see the silhouettes of these creatures, but none of their features. These were not shadowy figures without substance, but definitely solid and obviously some kind of living beings. One was standing beside the door, another that seemed to be slightly taller was standing in the doorway, and the third was crouching on a laundry hamper, which also serves as a night table right besides the bed. The closest thing Drummond would say the silhouettes resembled would be the way chimpanzees look when they stand up, but somewhat more humanoid and much more slender. His wife was fast asleep in the bed between him and the creatures. A wave of terror came over him and terrified he buried his head in the pillow hoping they would go away. As he lay there he felt a warm electrical shock, which started at the bottom of his feet and moved slowly up his legs and spine until it reached his head, his memory ended at this point. Later his wife remembered the incident briefly and recalled someone touching her forehead and putting her to sleep. (Drummond has been involved in other incidents).
Source: Para-researchers Ontario, Canada
---
Date: June  1982
Location:  Overland, Missouri
Time:  11:30 pm
Summary:  Witness heard his Border Collie barking and whining at something in the garden behind the barn. Witness set out with a flashlight to investigate the disturbance. As he turned the corner of the barn, he nearly stumbled over his dog, which was cowering and shivering next to the building. Thinking that the dog had been hurt, he knelt briefly beside his dog, checked quickly for any injury then stood up and directed the beam of the flashlight toward the sounds of movement in the garden. At first, he saw a figure that he thought was human with a blanket wrapped around it, bending over and eating a melon. The witness yelled at the figure and it suddenly stood up revealing itself to be a tall human-like creature with dark wings that had been folded around it's torso. As it stretched itself to it's full height of well over six feet, each wing unfolded to a width of what appeared to be seven to eight ft….about fourteen feet from one wing tip to the other. The terrified witness dropped the flashlight and slid down to the ground. The humanoid then emitted a terrible screeching sound and lifted off into the night sky. "Its wings made a sharp, leathery slapping sound as it flew away."
Source:  private investigator, St.Louis, MO
---
Date: June  1982
Location:  Pahang Malaysia
Time:  1000A
Summary:  A twelve-year-old girl, Maswati Pilus had gone one morning to the river behind her house, intending to wash clothes there. She encountered a small female being whose sudden appearance had a strange effect on the girl's consciousness. She felt as if only she and the being existed. There were no other sounds or sights. The being offered to take her to another land, and Maswati, who felt no fear, found herself looking at a bright, beautiful landscape. She sensed that time was passing, but the events that occurred during her experience were blurred and vague in her memory. Meanwhile, her relatives were looking frantically for her. Two days later, they came upon her in a location near her house where they had already searched more than once. She was unconscious but soon recovered.
Source:  Jenny Randles, Abduction, quoting Ahmad Jamaluddin
---
Date: June  1982
Location:  
Time:  
Summary:  
Source:  
---
Location. Brooklyn New York
Date: June 3 1982
Time: 0400A
The witness was suddenly awakened by a voice calling her name slowly. As she got up from bed she saw a large glowing object outside her window. She was able to see two man-like figures staring at her from inside the object. She also saw a small table inside the object and the two men began moving back and forth very fast. The object then changed into a bright fiery flame and disappeared. The witnesses received a telepathic message before the object departed.
Source: Brad Steiger, Shirley Hansen Steiger "Starborn"
---
Date: June 10 1982
Location:   Madbury, NH
Time:  
Summary: Wedge-shaped object with body lights hovered low over reservoir, lights reflecting in water; instant relocation, red light beam shone on house, then on car 
Source:  section I
---
Date: June 10 1982
Location:  Las Vegas, Nevada
Time:  
Summary:  There were five of us laying on top of a shed roof looking at the stars listening to the radio and talking about how we had the whole summer to play because school was out. we were 5 boys i will not use our names but b was the youngest at about 9 years old s and g were both were about 12 and r was about 16 and k was the oldest at about 17 years. b woke me up and was scared pointing in the direction of the ufo and he looked frightened i tried to calm him down in case he fell off the roof so that we would not get into trouble because he was the youngest and our parents would go ballistic and we were all in sleeping blankets on a small roof which made it hard to move around. he was just pointing behind me and saying what is that, what is that, what is that light and i heard a voice that said in english calm him down and tell him everything will be ok and it was a very authority like voice in my head and while i was trying to calm him down he was pointing over my shoulder and i turned and there it was the craft i have mentioned. r one of the older boys was suspended in the air flat as a board still in his sleeping blanket. i just stared at it and b was still behind me waiting for me to do something about the situation. i was just memorized by the black bulb where the voice seemed to telepathically emanate from because it was still telling me not to panic and everything was going to be ok no harm was going to be done to us they were not going to kill us or take us and i felt calm and was just focused on it and not b who was just huddled behind me. i started asking it questions with my thoughts and not my mouth on what they were and what they wanted and why did they have r floating near them. it told me a lot of information very quickly and i cannot remember all of it, but what i could gather is that they lived a million billion zillion miles away and have been around a long time and we were not that important to them supposedly because we were like flakes of skin in that we had a purpose or function, but it was not a great importance, as the brain is, compared to flakes of skin (i hope this makes sense remember i was only 12 and this was 1982) i started asking lots of questions as in, because why and i do not understand and explain it to me and then i felt b panicking and yelling again because he was frightened for me because to him i was just silently sitting there staring at the craft and as i looked across the shed i wondered why no one else was awake but us two and the voice told me to just go back to sleep and not to worry about b and that is the last thing i remember until the sun woke us up at around 5 to 6 six in the morning. we all got off the shed and headed back to the house b started asking everyone what happened the older boys told him very angrily to shut up about it and when we went into the house and went back to sleep and we slept for at least 18 to 24 hrs. and our parents tried to wake us because they thought we were sick or something because we should be running around watching television and playing. we never really talked about it to anyone else as far as i remember and it was just put aside like nothing happened because we were ok so what was there to complain about. it reminded me of the old bell h 13 helicopter from the tv show mash but a little longer tail section mixed with the look of a small submarine like the seamagine aurora. it had a large black glass bulb in front with a metal structure as the tail with real bright white lights maybe 4 like flood lights. it just hovered about 15 – 20 feet away from us made no noise. the black glass bulb front was real black as in a real shiny onyx stone. the metal looking tail structure where the lights were looked more like the outer structure of a small sub or helicopter because it had the lights attached there and sort of metal beams like the helicopter tail but stuck to the body of a small submarine but hard to make out because of the bright flood lights blocking my eyesight from that body and tail section. the front had no lights just this big black glass bulb as seen on the helicopter or small submarine and if anyone was sitting in it i would guess the bulb part could hold 2 people comfortably. the body or tail section once again hard to tell because of the lights but was not to big so maybe another two people. the whole craft was about the same dimensions as the bell h 13 helicopter. the glass bulb part was black and the body was a dull gray metal.

Source:  MUFON
---
Date: June 10 1982
Location:  Albany, NY
Time:  9:30 PM. 
Summary:  While driving home, a woman and several children observed a disc-shaped object with dome on top and blinking red lights, and a row of rectangular windows on the side, hovering in the sky. The object darted to one side, then rose , stopped again, and descended to its original position. The woman stopped the car and the object continued moving around, then accelerated, began revolving, and sped away at at upward angle. It had been visible for 7-8 minutes. 
Source:  MUFON UFO sighting questionnaire.
---
Date: June 15 1982
Location:  Romeoville, IL
Time:  9:30 PM. 
Summary:  A fireball with an odd shape flew rapidly toward the power plant in Romeoville, Illinois. It stopped and hovered, then flew away fast toward the west. 
Source:   Larry Hatch, U computer database, case #14404, citing MUFON UFO Journal, issue #177
---
Date: June  1982
Location:  
Time:  
Summary:  
Source:  
Location. Macambara, Rio Grande do Sul, Brazil
Date: June 15 1982
Time: 2145
65-year old farmer Ney Carvalho Fogaca and his 12-year old son were planting seed in the fields. While separating the seeds he perceived a very bright brilliant light at the end of a nearby meadow resembling that of an electric lamp. The light originated at a point about 450 meters away. However Ney and his son continued working with the seeds without paying much attention to the strange light. But the light seemed to become brighter causing some discomfort and interfering in their task, at times Fogaca had to cover his eyes with hands since the light was so blinding. Suddenly the elder Fogaca felt as if something very "strange" was about to happen. He began staring at the strange luminosity, fascinated by the light. According to Fogaca the light emanated all the colors of the rainbow and it was beautiful beyond description. At that he decided to stop what he was doing and decided to investigate what the source of the light was. As he approached the area he was surprised to see that the light had by now disappeared but in place of it there were six humanoid figures standing in a line each next to the other, according to Fogaca the humanoids were of varying heights, the shortest at 1.2m and the tallest at 1.5m, but all very similar in appearance. Stunned and afraid Fogaca noticed that the humanoids appeared to be inside or encase in a sort of "aquarium" or something similar since he could only see them from their waist up. He estimated the enclosure or "portal" to have been more than 2meters in height and about 6meters in length. One of the humanoids, the tallest one, appeared to be the leader moved his head from side to side while the other five remained staring at the witness. The humanoids were wearing a type of brilliant tight-fitting coverall, which Fogaca could not precisely describe. "It was very pretty and shone in different colors" according to Fogaca. Their heads were encased in a type of luminous helmet with a visor that covered all the way down to their noses; hence Fogaca could only see their mouths. From their waste down within the "portal" there appeared to be liquid resembling dirty or polluted water. According to Fogaca the encounter lasted about 2 minutes. Afraid and after staring at the humanoids, Fogaca ran from the area passing very close or about 2 meters from the UFO, which he described as very bright, and multicolored. He ran towards a nearby power plant which seemed unaffected by the strange phenomenon. Upon arriving at his home he yelled for his wife and told her he was going crazy. He told his wife and son what he had seen, and was very hungry soon after the incident. Several days after the encounter he began to notice that the left side of his body was becoming numb or paralyzed, according to him he could see the mosquitoes biting him but he did not feel anything. His left arm remained paralyzed for about 5 years after the encounter.
Source: GPUA Brazil, Casos Famosos
---
Date: June 15 1982
Location:  Catalina California
Time:  
Summary:  A California witness at Avalon Harbor recalled an encounter from 1982 with an underwater UFO as the family sailed to Catalina, according to testimony in Case 72642 from the Mutual UFO Network (MUFON) witness reporting database. The event occurred on June 15, 1982. "My stepfather and mother loved sailing in the 1980s," the witness stated."He owned a construction company and made good money. We would rent a sailboat for the weekend and sail to Catalina where my grandmother had a clothing store on the island. We sail over there many times." But the family had an odd encounter one evening when the witness, his stepfather and mother were sailing to Catalina. "Around 8p.m. my mother yells to my stepdad to look over the port side and asked what is that? I looked and saw a huge lighted object moving fast under the water. My mother was very scared and went below." The witnesses' stepfather did not know what the object was either. "He was in the navy for years and sailed all over the world and knows ships and subs. It lasted around five minutes just going from one side and then the next in a crisscross pattern." The family steered away from the object.
Source:  MUFON Case 72642
---
Date: June 18 1982
Location:  Gong Heui area, Hebei, China
Time:  21:57 GMT. 
Summary: Five Chinese Air Force pilots were on patrol over north China's military frontier. Jet fighter's electrical systems malfunctioned; communications and navigation systems failed. Suddenly a pilot encountered a UFO of a milky yellowish-green luminous color, about the size of the full moon. The object grew larger and picked up speed, at which point it looked "as big as a mountain of mist", then black spots were seen in the interior of the phenomenon. One pilot stated in his report : "When I first saw the object, it flew toward me at a high rate of speed as it whirled rapidly. While it was rotating it generated rings of light. In the center of the light ring was fire. In 10 seconds the center of the ring exploded, then the body of the object expanded rapidly." The planes were forced to return to base because of equipment failures. The other 4 pilots also prepared reports. It is not known if gun-camera film was taken. After 30 seconds, the beam of light disappeared completely and was replaced by a yellow sphere with clear edges. This sphere climbed rapidly and increased its size and brightness. The instruments returned to normal when the pilot descended to 500 meters altitude. At 22:01, one of the pilots arrived to his first turn at Cong Huei. Then after he flew for 3 mn toward his second step his radio began to jam, loud noises in the receiver, as if rain clouds and thunderstorm were in front of him, and the voice of the control tower operator became less audible. The radio compass instead of giving the direction of the tracking station direction gave a direction 30° on his right. He climbed to 6,000 then 7,000 meters, then he flew horizontally, but the unusual noises continued to be heard in the receivers and the radio compass was still indicating a wrong direction 30° on the right. The pilot saw a bright object above the horizon and very quickly this object became a beam of yellow light similar to a car headlight and was directed vertically toward the ground, in the same direction indicated by the radio compass.
Source:  Beyond Top Secret, Timothy Good, 1996; Haines Case 49
---
Date: June 27 1982
Location:  Bell Bay, Tasmania, Australia
Time:  About 4:30 PM
Summary:  A man, aged 40, was on board an Ansett 727 aircraft inbound into Launceston, Tasmania. Looking down at a 30 degree angle, he saw a spherical shape, with no wings or lights, moving at the same speed as the aircraft. The sun, breaking through clouds, clearly illuminated it. Its colour was described as metallic. It then moved upwards and to the north, and was last seen, to the rear of the aircraft.  
Source:  Examiner (Launceston) newspaper dated July 7, 1982
---
Date: June 30 1982: Leicester England CE3
---
Date: June  1982
Location:  
Time:  
Summary:  
Source:  
Related articles