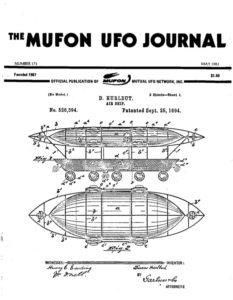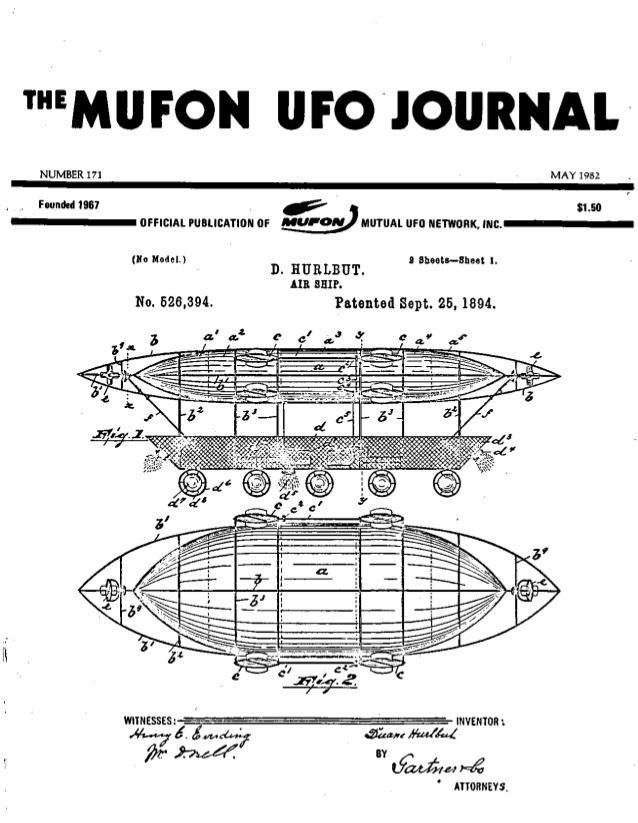 (Last Updated On: March 22, 2017)
Date: May  1982
Location:  Near Comodoro Rivadavia, Chubut, Argentina
Time:  night
Summary:  During the war (Falkland Islands/Islas Malvinas conflict) several Argentine soldiers riding in a UNIMOG (Army) vehicle spotted several short man-like figures with large heads running towards a dark hovering disc shaped object. The craft hovered only a few cm from the ground. As the vehicle approached the object its engine began to sputter without any apparent cause. The humanoids then entered the craft via a luminous "shaft" of light, which slowly came out of the bottom of the craft. Seconds later a kind of hatch opened up and the humanoids entered the object, which immediately rose and disappeared into the distance.
Source:  Camara Obscura, Argentina, Al Filo de La Realidad
---
Date: May  1982
Location:  Carlton Tasmania Australia
Time:  2100
Summary:  A witness returning home sees, nearby an egg shaped object hovering very close to the ground. The object was about 10 feet tall and its whitish in color, inside a dark outline of a tall figure could be seen standing, the witness stays briefly then runs home.
Source:  Keith Roberts, TUFOIC
---
Date: May  1982
Location:  
Time:  
Summary:  
Source:  
Location. Anebo, Nybro, Sweden
Date: May 1982
Time: 2100
A man was in his kitchen when he heard a knock at his back door, going to see he is confronted by 3-4 strange beings, short in stature with dull green skin tones, small mouths and large slanted eyes. However they seemed friendly and assure the witness (telepathically) they mean no harm. He invites them inside and there is a short telepathic conversation. Among the topics discussed was that they were here on a mission to "nurse the Earth back to health". At the end of the encounter the witness was surprised to see that they were now 12 aliens in his kitchen. A short while later they all left. The witness did not report seeing any type of craft.
Source: Hakan Fenanader, UFO Sweden
---
Date: May  1982
Location:  
Time:  
Summary:  
Source:  
Location. Wjatka, Russia
Date: May 1982
Time: 0225A
Inhabitants of this small village in the taiga 270 km southeast of Omsk heard a loud dull impact of a heavy object falling on the earth. A helicopter was sent to the area of impact they found a 250 meter long furrow of an approximately a meter in depth. At the end of the furrow a severely damaged object with a diameter of about 6.5meters and a dome-like curvature on top was found. The UFO was transported to Protvino and then to Nova Zemlya.
Source: Irene Malinin, UFO Message Nr. 359, May/June 2002 in UFO Nachrichten Germany
---
Date: May  1982
Location:  
Time:  
Summary:  
Source:  
Location. Santiago Chile
Date: May 1 1982
Time: afternoon
J. F. and a friend were riding their bicycles when a car going at high speed struck them, throwing them at least 50 meters. Without feeling the slightest pain J F saw himself floating outside his body, he saw a light and two figures at the same time he felt rising up and entering an illuminated "room." From that room he could see the planet Earth below. He felt himself inside a "body of light" that was not his. He felt a sensation of heat as the two figures place him on a stretcher like bed. Something is done to his head in order to keep him alive. At one point he saw a beam of light enter his eyes and heard some type of telepathic message. He was taken by the two humanoids to some kind of city where he is shown around, he seems to be wearing some type of "pajamas." He is then taken into a room where he saw a console with multi-colored lights. He is then transported into a large object where he saw different "humans" apparently in the process of dying or about to die. He is then taken to a city where he sees dinosaur like animals of smaller size than "real" dinosaurs. These animals appeared to be domesticated. He is then told that he must accomplish a mission on earth like thousands of other earthlings. An implant is supposedly inserted into his brain. He is told that the "extraterrestrials" have several bases on earth. He feels like he could be in different places at the same time. At one point he felt he was taken to the Pleiades and to Africa at the same time. Apparently J F and his friend fully recovered.
Source: Juan Guillermo Aguilera Rodriguez, Chile
---
Date: May  1982
Location:  
Time:  
Summary:  
Source:  
Location. Ripley Queensland Australia
Date: May 2 1982
Time: 2100
In an isolated area, some kangaroo hunters were walking down an electrical fence when they came upon a large disc shaped craft on the ground. Groups of seven-foot tall beings stood or walked on a large glass rim. The object had a dome on top and a rotating base. The beings were described as human-like with long blond hair and tanned skins. They wore gray jumpsuits.
Source: Keith Basterfield
---
Date: May  1982
Location:  
Time:  
Summary:  
Source:  
Location. Kinderhook New York
Date: May 5 1982
Time: night
Bruce Hallenbeck was in an area looking for mysterious tracks and had heard bizarre vocalizations. As he sat there in his car he saw a white light go up into the sky, from what seemed to be somewhere out in the field, but it was probably further away. It resembled a white ball, completely silent. It seemed to go "pop" and disappear. Almost a second after that he heard really strange noises almost next to him in the woods, just a few yards away. He could only describe them as something like two big monkeys trying to communicate with each other, talking back & forth. As he tried to get out to see what it was his legs suddenly would not cooperate. By the time he was able to move out of the car the noises had already stopped.
Source: Paul and Bob Bartholomew, William Brann &
Bruce Hallenbeck, Monster of the Northwoods
---
Date: May 12 1982
Location:  Tures, Spain
Time:  
Summary:  A large, disc-shaped UFO was seen by the roadside in Turis, Spain. It perimeter was revolving and it appeared to be searching the area with beams of light. It rose up and flew away. 
Source:  Larry Hatch, U computer database, case 13877
---
Date: May 20 1982
Location:  Caboolture Queensland Australia
Time:  1815
Summary:  A couple was traveling by car along Golf Course Road saw a bright light, which descended over the area. They then noted that it was a saucer shaped object with portholes in the lower section. The object emitted a blue beam of light and came around to the front of the car. The couple appeared to have experienced a short period of missing time, and recalled seeing a 2-meter tall silver suited entity
Source:  UFORQ
---
Date: May 22 1982
Location:  Cleveland, TX
Time:  
Summary:  Diamond-shaped object with body lights, bright "headlights," flew overhead, seen clearly in police spotlight. Abnormal silence 
Source:  section V
---
Date: May 23 1982
Location:  Bowna, Victoria, Australia
Time:  About 3:30 AM 
Summary:   An unnamed Melbourne man was driving alone along the Hume Highway, and noted an object moving parallel to his vehicle. It seemed 200 metres away from him, and seven metres off the ground. He stopped the car and switched off the lights. The noiseless object remained stationary at this point. Near Mullengandra, it passed some 15 metres up, and over his car. He arrived at his mother's house and she saw a bright, diamond shaped, stationary, light, flickering every few minutes. 
Source:  Border Morning Mail (Albury) newspaper dated May 24, 1982.
---
Date: May  1982
Location:  
Time:  
Summary:  
Source:  
Related articles