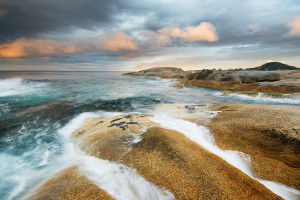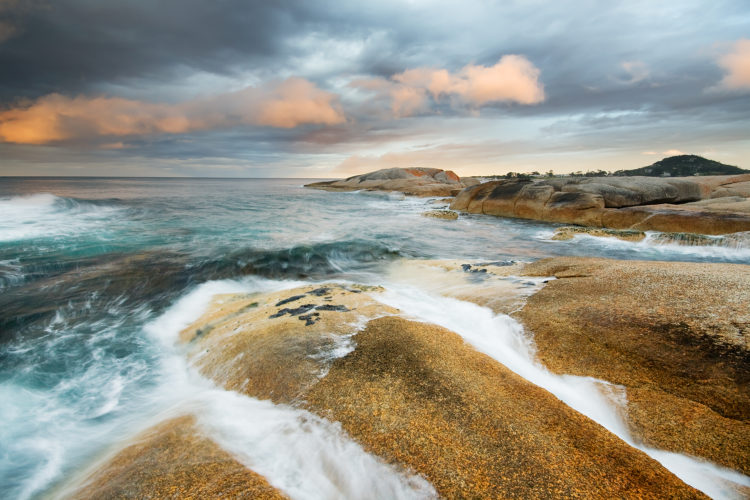 (Last Updated On: April 1, 2017)
Date: Spring 1983
Location: Killeen Texas
Time: 0200A
Summary: A man returning home one night was nearing the mobile home park where he lived when he saw standing in the middle of the street three "little people" dressed in white robes with hoods. The hoods concealed their faces and heads. They did not move out of the way of the car, so the witness came to a complete stop. The figures were about 4-feet tall and stood side by side. They seem to be "dancing" in a side-to-side motion. They then moved towards the passenger side of the vehicle and on to a church parking lot nearby. The witness then drove on leaving the figures behind.
Source: David Heilman, Strange Magazine # 9
---
Date: Spring 1983
Location: Indiana County Pennsylvania
Time: late night
Summary: The young witness woke up unable to move and observed four strange humanoids standing in her bedroom. The beings were carrying some "instruments" and attempted to insert them in her ear. The witness screamed and resisted but they were able to insert one instrument inside her ear, which started bleeding.The beings were identical looking with brown alligator-like skin and just under six-foot tall, no ears a slit for a mouth and two holes for a nose. They communicated with the witness by using telepathy and invited her to go with them, she refused. This apparently angered the beings and they left.
Source: Paul G Johnson, Creature Research Journal # 2
---
Date: April  1983
Location:  Westchester Co., New York
Time:  02:00
Summary:   Bedroom visitation. Heard man's voice, saw flashes of multi colored lights on wall, mental message "no harm", missing time. Husband "switched off" Witness reported that a period of time could not be accounted for. An abduction by alien entities was reported by one female witness in a bedroom for over an hour (O'Driscoll). A humming sound was heard. A grey being was seen.
Source:  Webb, David HUMCAT: Catalogue of Humanoid Reports
---
Date: April  1983
Location:  Kettlewell, UK 
Time:  05:30 
Summary:  Farmer incident. Large red disc low over stream, water boils. Object becomes invisible, then visible. A flying disc was observed. One red disc was observed on a farm for 30 minutes.
Source:  Devereax, Paul Earth Lights Revelation
---
Date: April  1983
Location:  
Time:  
Summary:  
Source:  
---
Date: April 1983
Location: Runnymede, Tasmania Australia
Time: 2100
Summary: A Mr. B and a friend were driving from Bicheno to Hobart when they observed a light in the sky. He stopped his vehicle half way down Bust Me Gall Hill, and got out to observe the light without the obstruction of any trees. Mr. B had a pair of binoculars and was able to see that the lights were on a triangular shape. The lights were stationary below the high cloud cover.
They observed the lights for almost 10 minutes when suddenly a set of lights were observed traveling towards them from the Hobart direction, a loud engine like sound was quite audible as the lights approached the witness vehicle. The witness then set of down the hill and saw what appeared to be a vehicle with two lights approaching on the road towards them.
Both were then stunned to see the upright figure of a motor cyclist go past, although they had seen two lights initially, now there was only one, but even stranger was the fact that the rider was "headless." The witness quickly departed the area. It is unclear if the "headless motorist" was somehow connected to the mysterious lights.
Source: TUFOIC Newsletter July 1995
---
Date: April  1983
Location:  Rio Piedras, Puerto Rico
Time:  2130
Summary:  A 12-year old boy was watching TV with his sister when he suddenly felt a strange sensation as if something was attempting to communicate with him. He attempted to tell his sister, but she ignored him. A voice in his head told him to go to the back door, as he did he was confronted by a low hovering oval shaped craft with lights on the bottom and two large glass-like windows on the front. Inside he saw two very tall beings, a man and a woman both with blond hair and light complexions. Both wore tight fitting white outfits. The witness panicked and began screaming for his sister. At that moment the object suddenly shot away and disappeared in the sky.
Source:  Evidencia OVNI # 1
---
Date: April  1983
Location:  Somers, Turnpike Rd, Connecticut
Time:  19:30
Summary:  On a Tuesday evening three lights in V-formation seen again off to right of car, dip down and turn away. Unidentified objects were sighted, that had an unusual appearance or performance. Three multi-colored lights were observed by two witnesses on a highway (Wheeler). A droning sound was heard.
Source:  Hynek, J. Allen Night Siege: The Hudson Valley UFO Sightings Ballantine Books, New York, 1987 
---
Date: April  1983
Location:  Westchester County, New York
Time:  late night
Summary:  During a time of numerous UFO reports in the area, a beam of light that came awakened a woman through her bedroom window. She felt paralyzed as the beam seem to penetrate through her body. She felt as if her insides were being probed. Images of flashing colors began forming in her mind. She then saw the image of a being with clay-like skin, a large head and huge eyes; he lacked hair and a mouth. He told her that she would not be harmed, that she was just being tested.
Source:  Richard L Thompson, Alien Identities with Allen J Hynek
---
Date: April 3 1983
Location:  Putnam County, New York
Time:  21:00 
Summary:   Deltas and nocturnal lights all over Hudson Valley. Wave now in full gear. Triangular objects were observed. Several delta-shaped objects were observed.
Source:  Hynek, J. Allen Night Siege: The Hudson Valley UFO Sightings Ballantine Books, New York, 1987 
---
Date: April 10 1983
Location:  Ross, Ohio
Time:  8:20ish pm
Summary:  The witness, C.H., had electrical interference in his house and then a total power failure, through which his dog, who was outdoors, barked continuously. The power soon came back on. C.H. went outdoors to see if he could calm his dog, thinking it had detected some animal and that was why it was continuing to bark. He saw that the dog's hair was standing up on its back and the dog was both growling and barking. C.H. could not calm the dog, and looking in the direction in which the dog was barking, C.H. saw a flicker of light in a field some 300-400 yards away. He watched the light pulsate for several minutes while trying to calm the dog. As he started back indoors, the light grew very bright, rose slowly, and suddenly took off. After the object departed, the dog calmed down and both C.H. and his dog went inside the house. At some later time, the dog was checked by a veterinarian and was found in good health other than its eyes were "running" [tearing] more than normal. At approximately 8:20 pm a motorist in Ross noticed a bright white light moving fast. Her car lights flickered and the engine almost stalled. Both returned to normal operation after the object passed her. At approximately 8:30 pm a second motorist saw a large white light and his car behaved similarly to that above.
Source:  Hall, Richard H., editor, 2001, The UFO Evidence, Volume II, Scarecrow Press, Lanham MD, p. 65.
Wilhelm, Charles J., 1983, Ross, Ohio Landing Case, MUFON UFO Journal, no. 186, August 1983, p. 3-7.
---
Date: April 11 1983
Location:  Mt. Vernon, IN
Time:  7:05 PM. 
Summary:  Young man & two friends saw a light with light-beam. 
Source:  Ridge files
---
Date: April 13 1983
Location:  Aunay-Sur-Odon, Basse-Normandie, France 
Time:  
Summary:  
Source:  http://www.cnes-geipan.fr/geipan/index.html
---
Date: April 15 1983
Location:  Westchester County, New York
Time:  Around 2000
Summary:   Deltas, triangles and colored lights respond to people. Triangular objects were observed. Several multi-colored delta-shaped objects were observed.
Source:  Hynek, J. Allen Night Siege: The Hudson Valley UFO Sightings Ballantine Books, New York, 1987 
---
Date: April 21 1983
Location:  Buzancy, Champagne-Ardenne, France
Time:  
Summary:  
Source:  http://www.cnes-geipan.fr/geipan/index.html
---
Date: April 21 1983
Location:  Westchester County, New York
Time:  20:00
Summary:  More deltas, nocturnal lights, gray metallic body seen.
Source:  Hynek, J. Allen Night Siege: The Hudson Valley UFO Sightings Ballantine Books, New York, 1987 
---
Date: April 24 1983
Location:   Lapoutroie, Alsace, France 
Time:  
Summary:  
Source:  http://www.cnes-geipan.fr/geipan/index.html
---
Date: April 25 1983
Location:  La-Verpillière, Rhone Alpes, France – 
Time:  
Summary:  
Source:  http://www.cnes-geipan.fr/geipan/index.html
---
Date: April  1983
Location:  Arica, Chile
Time:  
Summary:  A cigar-shaped object was observed. One luminous cigar-shaped object was observed.
Source:  FSR
---
Date: April 28 1983
Location:  Huepul, Chile
Time:  
Summary: A UFO came along and flew over a soccer match in progress in Huepul, Chile at only 5 meters above the field. It stopped the game as the 200 people present stared at the incredible sight before them. 
Source:   FSR, December 1983, p. 8
---
Date: April 29 1983
Location:  Nay-Bourdettes, Aquitaine, France 
Time:  
Summary:  
Source:  http://www.cnes-geipan.fr/geipan/index.html
---
Date: April  1983
Location:  Nay, France 
Time:  23:40 
Summary: Hovering objects were observed. More than two luminous rectangular objects were observed by one witness in a town for nine minutes.
Source:  Lumieres dans la Nuit
---
Date: April 30 1983
Location: Sospel France
Time: 0200A
Summary: The witness was asleep in her bedroom when suddenly a red ball of light the size of a football awakened her. The ball vanished and four beings appeared. These were described as tall, well built, and very human like. They had long pale faces, thin long noses, thin mouths, and blue elongated eyes that appeared to be crossed. They wore a tight skullcap that covered their heads and ears and one piece lit colored suits. Their hands appeared soft and delicate, a little larger than normal human hands. The beings spoke in a friendly matter in perfect French and told the witness that they spoke all of earth languages. During the encounter the witness felt drained of willpower and had some difficulty in talking. The witness was invited outside into the courtyard where she saw other beings, these were holding black spheres. She was then shown images that seemed to display the earth's history. The all went back into the house, and then at about 0400A the beings rose from the couch. They went outside and entered a hovering black oval-shaped craft that emitted a soft whistling sound as it departed.
Source: Marc Tolosano, FSR Vol. 35 # 2
---
Date: April  1983
Location:  
Time:  
Summary:  
Source:  

Related articles