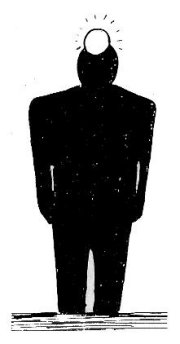 (Last Updated On: April 10, 2017)
Date: Fall 1984
Location:  Cabell County, West Virginia
Time:  Afternoon 
Summary:  Hunters incident. An object was observed. Telepathic phenomena were said to have occurred. One object was observed by two male witnesses, typical age 50, for over two minutes.
Source: Haines, Richard F. CE-5: Close Encounters of the Fifth Kind Sourcebooks, Naperville, 1998
---
Date: Fall 1984
Location:  Povoada Saco, Brazil 
Time:  Night 
Summary:  An unusual object was sighted, that had unconventional appearance and performance. Nocturnal lights were reported (Pereira).
Source: Vallee, Jacques Confrontations: A Scientist's Search for Alien Contact Ballantine Books, New York, 1990 
---
Date: October  1984
Location:   Hudson Valley, NY
Time:  
Summary:  Astronomer and UFO expert J. Allen Hynek, accompanied by field investigators Philip Imbrogno and Dennis, saw a "Ferris wheel" shaped UFO in the sky in Hudson Valley, New York that turned on its side and then disappeared. 
Source: J. Allen Hynek, Philip J. Imbrogno & Bob Pratt, Night Seige: The Hudson Valley UFO Sightings, p. 151
---
Date: October  1984
Location:  La Serre D979, France
Time:  19:00
Summary:  Triangle with point down dropped below treeline. Shot out orange beams of light. A triangular object was observed. It moved with a falling-leaf motion. One orange triangle was observed on a road for over one minute.
Source: Lumieres dans la Nuit
---
Date: October 1 1984
Location: Oilton, Oklahoma
Time: Night
Summary: FILLED OUT AT MUFON HQ, WITH WITNESS ON THE PHONE BY FIELD INVESTIGATOR L.FLECHTNER ON APRIL 5TH, 2016. IN 1964, DURING THE FALL/WINTER MONTHS, ON A DARK MAIN HIGHWAY, MY FATHER AND I WERE RETURNING HOME TO OILTON, FROM TULSA WHERE WE WORKED. WE CAME OVER A RIDGE AND HAS WE APPROACHED THE TOP WE COULD SEE A VERY BRIGHT LIGHT. THE LIGHT WAS SO BRIGHT IT LOOK A FOOTBALL STADIUM LITE UP. WE SAW A WHITE, GLOWING ORB, FOUR TO SIX FEET IN DIAMETER ABOUT 4 FEET OFF THE GROUND FOLLOWING THE ROAD ON THE EDGE. SILENTLY. WE FOLLOWED THE WHILE ORB AT ABOUT 40 MPH, 50 FEET AWAY, FOR LESS THE 5 MINUTES.THEN IT SLOWLY ROSE INTO THE SKY AND WENT AWAY. IT WAS A CLEAR CLOUDLESS NIGHT SO WE COULD SEE IT FOR A LONG TIME. MY FATHER WAS ABOUT 40 YEARS OLD AT THE TIME AND I WAS 19. MY FATHER HAD BEEN IN THE NAVY AND WAS A TRAINED NAVEL AERIAL OBSERVER. IN JANUARY OF 1996 I HAD ANOTHER SIGHTING I WAS VISITING MY PARENTS IN GRANT FALLS, WA. I WAS ABOUT 51 YEARS OLD. OUT SIDE AND ACROSS THE STREET FROM MY PARENTS HOUSE, MY BROTHER IN LAW CALLED ME OUTSIDE. HE WAS LOOKING A THIS BIG TREE AND A STRING OF LIGHTS SEEMED TO BE RISING FROM THE GROUND AT AN ANGLE TOWARDS THE SKY OVER THE TREE. THE WHITE LIGHTS WERE LIKE POINTS OF LIGHT STRAIGHT ABOVE THE TREES. IT WAS DARK AND WE COULDN'T SEE A STRUCTURE THAT MANY HAVE BEEN ATTACHED TO THE LIGHT.S WE WATCHED THEM FOR ABOUT ONE HALF HOUR. THIS WAS NEAR LAKE STEVENS LAKE.

Source: MUFON
---
Date: October 2 1984
Location:  Hagetmau, Aquitaine, France –
Time:  
Summary:  
Source: http://www.cnes-geipan.fr/geipan/index.html
---
Date: October 2 1984
Location: Moelv Norway
Time: 2345
Summary: The witness was in her bedroom when three semi-transparent humanoid figures appeared in front of her, one stood in front of the other two. They wore tight-fitting silvery jumpsuits and were about six-foot tall, and very human looking. Their leader approached the witness, telling her not to be afraid and touched her knee gently. The beings then disappeared.
Source:  Brad Steiger, Sherry Hansen Steiger. "Starborn"
---
Date: October 5 1984
Location:  Ossining, New York
Time:  01:00
Summary:  Astronomer and UFO expert J. Allen Hynek, accompanied by field investigators Philip Imbrogno and Dennis, saw a "Ferris wheel" shaped UFO in the sky in Hudson Valley, New York that turned on its side and then disappeared. An unidentified object was sighted, that had an unusual appearance or performance. One multi-colored wheel was observed by three experienced male witnesses on a farm for over three minutes (Hynek).
Source: Hynek, J. Allen Night Siege: The Hudson Valley UFO Sightings Ballantine Books, New York, 1987
---
Date: October 8 1984
Location:  Prato Principato, Italy
Time:  07:40
Summary:  4′ furry being with helmet probes ground with forked tool. Box shaped UFO takes off rapidly and moving rapidly to the southwest . Close encounter with a an unidentified craft and its occupants. One rectangular object was observed on a farm for over three minutes. One 4-foot-tall hairy dwarf, wearing a helmet, was seen.
Source: Lumieres dans la Nuit
---
Date: October 8 1984
Location: Near Billings Montana
Time: afternoon
Summary: A man and a woman described as a truck driving team, reportedly sighted a large bubble-shaped object emerge from a dark cloud and crash on the road near them. A peanut shaped cylinder fell out of the large bubble shaped object and several creatures, described as bird-like, about 8 inches tall with v-shaped heads and human legs came out of the peanut-shaped cylinder. These creatures proceeded to follow the pair of witnesses and fire what appeared to be metallic fillings at them. The couple drove to a nearby truck stop and claimed that the creatures were still nearby hovering above some telephone poles. No one else at the truck stop was able to see the creatures only the couple that seemed normal to those others present.
Source: UFONS # 183

---
Date: October 9, 1984: The Isidoro Ferri Encounter
---
Date: October 9 1984
Location: Prata Principato Italy
Time: 0730A
Summary: In an alfalfa field a peasant observed a short being wearing a brown suit and a helmet connected by two pipes to a rucksack on his back. This being was holding a forked stick in his hand and was hovering just above the ground, the being emitted some blue sparks and disappeared behind a bush. Suddenly from behind the bush a square-shaped metallic craft took off and left the area at high speed. Footprints and holes were found on the site.
Source: Edoardo Russo, FSR Vol. 30 # 4 
---
Date: October 14 1984
Location:  Blair, Pennsylvania
Time:  21:00 
Summary:  Several independent reports. Nocturnal lights red orb shoots up. Sulfury torpedo moved low over field
Source: MUFON
---
Date: October 14 1984
Location:  Smethport, Pennsylvania
Time:  21:50
Summary:  5'x2.5'x3′ glowing box with tail over house, down over creek, lights on bottom. One box-shaped object, about 5 feet across, was observed by one witness in a residential area.
Source: MUFON
---
Date: October 15 1984
Location:  Keene S, New Hampshire
Time:  19:34 
Summary:  45′ cigar at 800 feet altitude, cop shines light upwards, object over cruiser. 2-tone hum. An object was observed. It buzzed a witness. One multi-colored cigar-shaped object, about 40 feet across, around 100 feet away, was observed by three experienced male witnesses (as reported to the police) on a road (Zeller). A humming sound was heard.
Source: MUFON
---
Date: October 16, 1984: Police officer and others see dirigible-shaped UFO
---
Date: October 21 1984
Location:  Pine Bush, New York
Time:  
Summary:  Rectangular UFO with two headlights rises. FLD sound of 747, then quiet, goes dark.
Source: Crystal, Ellen The Silent Invasion
---
Date: October 22 1984
Location:  Elliott, Northern Territory, Australia
Time:  
Summary: Highway construction crew watch green ball of light, apparent size of full moon, move over some trees and land a few km away. No electromagnetic effect on earthmoving vehicles. One green ball, the size of the moon, was observed by six experienced male witnesses in a forest (Noel). No sound was heard.
Source: Australasian Ufologist
---
Date: October 23 1984
Location:  north of Tyrone, Pennsylvania
Time:  8:30 PM. 
Summary:  A disc-shaped object with an amber light on the bottom and red lights in a circle on top of the disc buzzed a witness driving in a car north of Tyrone, Pennsylvania. An object was observed. It buzzed a witness. One multi-colored disc, about 300 feet across, around 100 feet away, was observed by one experienced male witness at a mountain (Morrissey).
Source: APRO Bulletin, January 1986, p. 8
---
Date: October 24 1984
Location:  Park Rapids, Minnesota
Time:  22:00
Summary:  Diamond-shaped object, blue & white. One humanoid four feet tall, large head, large eyes, slender arms. Occupant outside of hovering object. Approached farm. Stood in light for ten minutes, returned to craft and departed. 
Source: Humrep, Molon
---
Date: October 27 1984?
Location:  Near Park Rapids Minnesota
Time:  night
Summary:  In a rural farm area the two witnesses were looking at the stars when they saw two diamonds shaped object approach slowly from the east. The objects that emitted a bluish white light passed slowly above some trees. One of the witnesses suddenly decided to walk back to the house. The other witness then saw a 4-foot tall figure standing near the hog lot. It was generally human in shape with a large head and large eyes; it then approached to within 25 feet of the witness. The witness now could see that it had a short neck and a short nose and appeared to be smiling at her. It wore a tight-fitting outfit and had slender arms that reached to its knees. After five minutes the being turned around and walked away disappearing into the darkness.
Source: Bill McNeff, Mufon Journal # 220 
---
Date: October 31 1984
Location:  Altrincham England
Time:   after 0600A
Summary:  The witness had previously been experiencing different type of phenomena in his house, possibly of a poltergeist nature when he woke up feeling that something was not right in his bedroom. He then noticed a weird figure bending over a night table apparently examining a clock. The being was four-foot tall and almost insect like in nature. It had a domed head and a very prominent pointy chin. The entity wore an all black suit that covered its face completely. As the witness moved, the entity suddenly vanished in plain sight.
Source: Peter Hough, Jenny Randles Mysteries of The Mersey Valley 
---
Date: October 31 1984
Location:  Mount Kisco, New York
Time:  20:45 
Summary:  Engineer watches 12 and lights in V-formation fly over, steady red and white lights. When object stopped to hover, lights began to flash. A hovering V-shaped object was observed. One multi-colored V-shaped object, about 300 feet across, was observed by one male 44-year-old witness in a city for over 25 minutes (Bellantoni; Culliton; Wescon). No sound was heard.
Source: Hynek, J. Allen Night Siege: The Hudson Valley UFO Sightings Ballantine Books, New York, 1987 
---
Date: October  1984
Location:  
Time:  
Summary:  
Source: 
Related articles