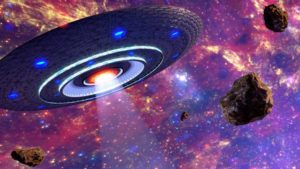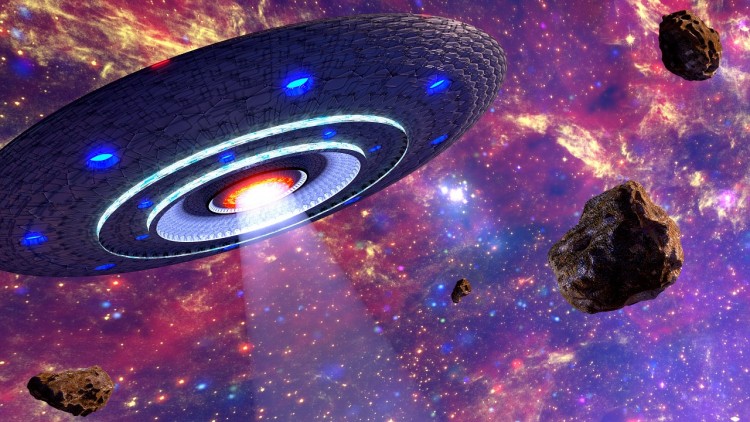 (Last Updated On: December 19, 2016)
Date: Summer  1986
Location:  Border between England and Wales
Time:  unknown
Summary:  A man named Marshall spotted a figure leaping-almost gliding over high meadows. The figure was clothed in a black ski-suit and had a notably elongated chin. It bounded rapidly toward the startled Marshall, slapped him then emitting a mighty laugh bounded off into the fields and disappeared.
Source:   Jerome Clark, The Unexplained
---
Date: Summer  1986
Location:  Flat Top Mountain Colorado
Time:  afternoon
Summary:  At an isolated location three witnesses saw a huge bird-like creature apparently perched on top of a flat hill. They decided to approach to obtain a better look when the creature took off. They described it as bigger that a 747 (!) resembling an intangible shadow. They were able to see it had split feathers on its wings and on its tail, a predatory beak, no eyes were visible. It flew over the valley counterclockwise and then it just vanished. (The legendary Thunderbird?)
Source:   Christopher O'Brien, Enter The Valley
---
Date: Summer  1986
Location:  Asterousia Mountains Crete, Greece
Time:  afternoon
Summary:  In a remote area, three young men out hunting saw a giant dark gray winged man-like creature flying towards them at a low altitude, it had bat-like wings with finger like projections, sharp claws and a long beak resembling a cross between a man and a pterodactyl. It quickly left the area.
Source:  Janet & Colin Bord, Unexplained Mysteries Of the 20th Century
---
Date: Summer  1986
Location:  NW of Wahkiakum County, UK
Time:  night
Summary:  One night camping in a friends backyard we witnessed about 5 white/orange individual orbs appeared to be in an aerial "Dogfight" with what seemed to be our military fighter planes. The orbs could radically out maneuver the jets, making 90 degree changes in direction instantly, stopping completely, or accelerating quickly away. Our fighters were climbing, rolling, and diving attempting to stay effectively engaged with the orbs. The orbs were firing RED laser beams and our jets were firing rockets with BLUE flame trails. This encounter lasted some 20 to 30 minutes. There were a couple of fiery explosions, but we couldn't tell from our distance away what exploded. The next morning a convoy of unmarked dark blue military vehicles passed going up the valley roads that give access to the forest under the area where this took place in the sky. In the afternoon of the next day the same convoy (a dozen vehicles) came back down the road with 2 lowboy semi trailers hauling objects looking like wreckage under dark blue tarps. One of the reasons we camped in the back yard was to watch for the crafts my friend had told me had taken samples of the trees and the chimney bricks of their house; I could see where they were cut away. My wife confirms what I remember is the same as what her ex-husband (same friend I camped with that night) had explained to her during their marriage.
Source:  UFO.Net
---
Date: Summer  1986
Location:  Mafra, Santa Catarina, Brazil
Time:  10:00 pm
Summary:  After hearing unusual noises coming from outside in the front yard, a family of three including a 5-year old girl. Her mother opened the wooden door and her father armed with a piece of wood peeked outside to see a bizarre creature standing no more than 4 meters from the front door. After seeing the look of terror on her parents the little girl ran to the door and also saw the creature, which years later she described as about 3 meters in height, man-shaped, with a pair of huge wings covering its back, shiny black in color. It had large pointed ears, and brilliant red triangular shaped eyes. It carried in one hand an object resembling a "trident". She did not remember seeing a mouth or nose. The little girl screamed and the terrifying humanoid stared at her. Her mother then pulled her back from the door, not before she saw her stepfather fling the piece of wood at the creature….but, before it reached the figure, the piece of wood vanished in plain sight. The creature remained immobile. It then suddenly pulled what appeared to be some kind of cape over its body emitting something that the witness could now only describe as a "magnetic field" and vanished in front of the terrified family. They never spoke about the matter and her mother always prohibited any discussion about the encounter. Strangely, soon after the encounter, her mother developed a rare type of cancer, which killed her in a very short time. The witness believes there was a connection with the encounter and her mother's untimely death.
Source:  Portal UFO Genesis, Brazil
---
Date: Summer  1986
Location:  
Time:  
Summary:  
Source:  
Location. Virginia, exact location not given
Date: Summer 1986
Time: late night
Bobby Suriyathep and his pet dog had been out hunting in the forest and had gone back to the cabin at nightfall. Later that night in a dream like state a blue light carried him up and out the cabin through walls. He was then pulled into a large hovering silvery disc shaped object and onto a cold metal table. Three humanoids stood around him. These were described as 4-feet tall with huge heads, grayish skin, and large black eyes. Using several strange devices the beings probed the witness internally and collected samples. Soon he found himself back in bed awakened by the barking of his dog. He found several sores around his body.
Source: UFO Sightings in New Mexico & The World
---
Date: Summer  1986
Location:  Metairie, Louisiana
Time:  late night
Summary:  The witness was asleep when suddenly he woke up, making a weird growling noise and his body shaking. He opened his eyes and saw a figure standing over him, wearing a dark robe and hood. It was standing in front of the window and the light from the streetlight outside seemed to pass right through the being. It had round very large eyes, at least three times larger than normal and they glowed in a black radiance. Its eyes were totally black, but shone bright. The eyes and face had no expression and stared coldly at the witness. The entity never spoke or touched the witness. The witness was partially paralyzed and was struggled the get free. He was finally able to break free and leapt to his feet and threw a punch at the figure, but it had apparently vanished in plain sight.
Source:  Paranormal.com
---
Date: June  1986
Location:  Tucson Arizona
Time:  2330
Summary:  On different occasions the witness awoke with the feeling that some type of evil presence was just outside her bedroom window. It seemed to have complete control over her and the witness was completely unable to move and helpless. She was able to see its shadow on the moonlight against the curtain over the window. It appeared to have a very large cranium, small pointed chin, and skinny neck, thin shoulders and a skinny upper torso.
Source:  Letter in Unsolved UFO Sightings, spring 1994
---
Date: June  1986
Location:  
Time:  
Summary:  
Source:  
Location. Caserta Italy
Date: June 1986
Time: night
A 6-foot tall humanoid figure, covered with long hair, with large bright eyes and large ears was seen in the mountains by several independent witnesses. During the same time low-level flying lights were seen in the same area. No other information.
Source: Janet & Colin Bord, Unexplained Mysteries Of the 20th Century
---
Date: June  1986
Location:  
Time:  
Summary:  
Source:  
Location. Ochate, Las Hurdes, Spain
Date: June 1986
Time: night
Fernando Gil was standing next to an old abandoned tower staring at the star-filled skies when he began haring footsteps around him that seemed to be circling the area around him. He could not see anything, as he stood paralyzed with fear. Soon a very thin and invisible hand scraped his back several times. He could feel the presence of some sort of being but could not see anybody. He was finally able to move and ran to where some friends were camping. They had not noticed anything strange.
Source: Iker Jimenez, Enigmas Sin Resolver
---
Date: June  1986
Location:  
Time:  
Summary:  
Source:  
Location. Jay Florida
Date: June 1986
Time: late night
The main witness was sleeping with her young daughter, who was suffering from an in-operable cancerous brain tumor, in her bedroom when she suddenly awoke to see three cloaked beings that were standing at the foot of their bed, apparently communicating with each other but not with the witness. When the witness attempted to reach over to touch her daughter she realized that she was unable to move. All she could do was move her eyes. The beings then came over to the side of her bed and a very peaceful feeling came over her, the being that was directly opposite to the witness right shoulder bend over and touched her daughter, and everything went quite and the witness memory ended at this point. The next day her daughter experienced a massive nosebleed she apparently expelled a very large blood clot from her nose, almost gagging her. A few months later the witness took her daughter for a new C T scan. Soon she was surprised to learn that her daughter's tumor was completely gone apparently removed by a laser, according to her doctor (name deleted). Her daughter is now cancer free.
Source: NUFORC
---
Date: June  1986
Location:  
Time:  
Summary:  
Source:  
Location. Salerno e Avellino, Italy
Date: June 2 1986
Time: 2230
Witnesses saw a bright sphere land on a nearby field, and two 2-meter tall bald headed figures were then seen walking around it. No other information.
Source: CUN
---
Date: June  1986
Location:  
Time:  
Summary:  
Source:  
Location. Nego, Minas Gerais Brazil
Date: June 3 1986
Time: night
Paulo Pereira Campos was returning to his home in a rural area when he noticed a luminous yellow oval shaped object approaching in his direction. Accompanied by his two daughters they all ran and hid in a bamboo field. There they watched the object land about 200 meters away. Two short figures emerged from the object and walked around for 15 minutes. They then re-entered the object, which took off and left. Footprints were found at the site.
Source: Antonio Faleiro
---
Date: June  1986
Location:  
Time:  
Summary:  
Source:  
Location. Gaiole in Chianti, Italy
Date: June 7 1986
Time: night
While collecting mushrooms in a wooded area two men heard a loud sound coming from some nearby bushes. A strange humanoid then came out of the woods; it was described as covered with reddish hair and very large. The men fled the area. Later that night residents in a nearby home heard growling noises coming from the woods and saw a large hairy figure moving about. A third encounter was also reported that same night.
Source: UFO in Visita A Siena, Marco Bianchini, Roberto Cappelli
---
Date: June  1986
Location:  
Time:  
Summary:  
Source:  
Location. Ancerville, France
Date: June 8 1986
Time: 2325
Two men, accompanied by their pedigree dog were walking along a path near a local canal by the River Marne observed a very tall, over two meters in height, human like figure somewhat feminine in appearance standing about 40 meters away, the dog reacted becoming visibly disturbed. The being was human in appearance and was wearing a white uniform and had long blond shoulder length hair. Its arms appeared normal and seemed to be wearing white boots and a wide belt. It was totally silent and stood straight up like a statue. Moments later the figure moved rapidly away to the right and seemed to become elevated almost as if it was gliding and disappeared from view.
Source: Robert Robe Regional Catalogue, Groupe 5255
---
Date: June 15 1986
Location: Gary, Indiana
Time: 0300A
Summary: The witness was alone sleeping in bed when suddenly he was awake. Standing in his view was a 3 ft tall creature of a smooth white color with huge bug-like eyes. He could not see a mouth, without any hair or ears and there was a hump where a nose should had been. The terrified witness attempted to strike the creature with the pillow but it went right through it. The witness then watched the creature slowly turn its head and looked directly at him. At this point he heard something in his find mind say: "Why are you trying to hurt me?" The creature then faded slowly away and disappeared.
Source: NUFORC
---
Date: June 15 1986: Chard Town Somerset England Sighting
---
Date: June  1986
Location:  
Time:  
Summary:  
Source:  
Location. Barrio Don Bosco, Santa Fe Argentina
Date: June 18 1986
Time: 1830
9-year old Juan Ignacio Pucheta was playing outside when he saw on a nearby empty field a short greenish figure holding what appeared to be a silver colored staff. The humanoid's face appeared aged and wrinkled. He wore what appeared to be a gold colored belt. The witness remained still and watched the half-meter tall figure move the silvery staff around. He then noticed that further down on the field there were additional figures. When the little man looked at Juan, he ran away from the area. Later on 10-year old Daniel Gomez saw a similar figure in the same field. This figure was wearing greenish clothing and its face was also green. He also wore a gold colored belt and red boots. It seemed to lack a nose. Daniel quickly left the area. Around the same time several children in Coglhan Buenos Aires reported seeing several small greenish figures wearing gold belts in a field.
Source: Liliana Plataneo, ONIFE
---
Date: June  1986
Location:  
Time:  
Summary:  
Source:  
Location. Atripalada, Aviano, Italy
Date: June 19 1986
Time: night
Witnesses spotted a hairy 2-meter tall figure that was seen entering a wooded area. Soon a lighted object was seen rising into the sky from the woods. No other information.
Source: CUN Italy
---
Date:  June 16 1986
Location: Hagen Germany
Time: night
Summary: The female witness saw a pale yellow light hovering low over the area. A human like figure wearing a silvery metallic outfit seemed to be clinging to it, under it. The object was about the size of a half-moon. The light disappeared from sight, seemingly becoming smaller.
Source:  Ulrich Magin
---
Date: June 20 1986
Location: Valdessus France
Time: 0400A
Summary: Cesar Locatelli was driving on a brushy isolated area searching for a swarm of wild bees when he made a turn under some trees and came upon a large transparent brightly lit bluish disc shaped object that was partly resting on top of a large boulder. Inside the object he could clearly see six human-like figures of average height. These figures were wearing white monk like tunics with cowls covering their heads that also hid their faces. They all were standing around an oval shaped table apparently bent over it. The witness attempted to drive away but his engine stalled. At the same time he could her a high-pitched humming sound. He was finally able to start the car and drove away, briefly glancing back at the object. (The witness returned to the site months later and was surprised to see that the large boulder was now gone.)
Source:  Joel Mesnard, Michael Morel Seythoux, FSR Vol. 37 # 1
---
Date: June 21 1986
Location: Guadalajara, Mexico
Time: 2225
Summary: The 38-year old witness was riding his dirt bike through some canyons and was starting to get dark so he decided to head home. As he rode along he felt as he was being watched so he stopped and looked back, he then saw a hovering object very close to the ground. All of the sudden everything around him began to fade away and he found himself inside the ship. He recalled seeing numerous flashing lights and what appeared to be controls. He was then examined by three 6 ft 2 inches tall humanoids. Their skin looked very pale and had very broad chests. Their heads resembled an upside down pear, he could see no mouths but they had large protruding oval shaped eyes. They apparently communicated via telepathy as the witness saw images in his mind. His next memory was of waking up in his bed wearing his dirty clothes. Two black round scars where found on the witness back, one behind each shoulder. He could not account for 20minutes of time.
Source: 
---
Date: June 30 1986
Location:  Crescent Valley, Nevada
Time:  
Summary:  During the 1980s I was working for a gold mine in the southern end of Crescent Valley, Nevada near the Eureka/Lander County line. The night in question we were hauling gravel from a pit in the valley floor. One time when I arrived at the pit to get a load of gravel the loader operator was standing on the deck of the loader and pointed a light out to me. It was obviously outside the earth'a atmosphere, or at least several miles above the earth's surface. The light would travel diagonally down and to the right, then horizontally to the left, back down and to the right, then horizontally to the left, and kept repeating that pattern several times. Finally after a final movement down and to the right, it would go up and slightly left so as to arrive at the point of beginning. It seemed to pause for a second or two at each change in direction. It would then repeat the maneuver, which we watched numerous times before going back to work. The movements were smooth and at a steady speed, without either acceleration at the beginning of each directional change or deceleration at the end thereof. Considering that the object had to have been in space and the degree of movement, I believe it was covering a considerable distance in a mater of 2 or 3 seconds. It was dark outside at the time of this observation and I believe it was summer time. It was in the mid 1980s. I have often thought about and wondered what we observed that night. I have considered the possibility that it was a satellite, but it is my understanding they do not move that fast. An aircraft could not make directional changes like that, nor would it be able to make the directional changes without accelerating and decelerating.

Source:  MUFON
---
Date: June  1986
Location:  
Time:  
Summary:  
Source:  
Related articles