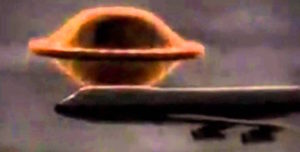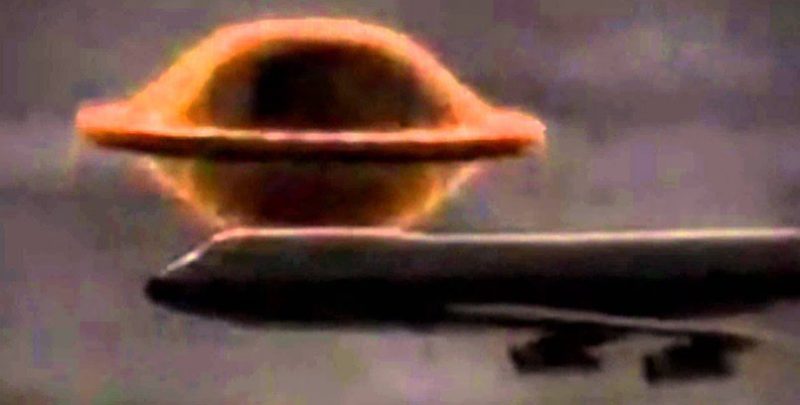 (Last Updated On: December 19, 2016)
Date: November  1986
Location:  Palms California
Time:  0200A
Summary:  The witness awoke from what she assumed was a dream, where she had been in a metallic-walled room with several small humanoids that were examining her with various probes. As she opened her eyes she noticed a small humanoid standing on either side of her, withdrawing needles from her arms. The witness yelled and her dog came running into the room and sprang at one of the humanoids, but this one thrust his four fingered hand out at the dog, the dog then retreated whimpering in fear. Every time the witness screamed the other humanoid would place its hand over her head, tranquilizing her. At this point the witness mother entered the room and saw the two humanoids also. These were described as 4-foot tall, with reptilian textured grayish skin and huge heads and large deep-set black almond-shaped eyes that angled upwards. The mother screamed causing the two humanoids to jump back startled and touch a circulating light sphere attached to what seemed to be belts on some kind of uniform they wore. The beings vanished in plain sight and at the same time the power in the house went out. An orange colored oval shaped object was seen hovering silently over the house apparently causing the house to vibrate, it then moved quickly away.
Source:  Barry Taff, UFO Vol. 4 # 1
---
Date: November  1986
Location:  Yala, Jujuy, Argentina
Time:  0300A
Summary:  A man walking on an empty field watched a bright light descend from the sky and transformed itself into a centaur-like creature, half-human, half animal. It seemed to further change its appearance and it now resembled a "virgin" like apparition standing in profile. The whole vision suddenly disappeared emitting a loud & terrible sound.
Source:  Patricio Parente, Gaceta Ovni
---
Date: November  1986
Location:  
Time:  
Summary:  
Source:  
Location. Near Sedona Arizona
Date: November 1986
Time: evening
A couple that lived in an isolated area was watching television when they noticed a flashing blue light falling to earth in their property. They thought it was a plane crash and they both rushed to the site. As they neared the place, they came upon a large disc-shaped object on the desert ground. Around the object several small figures with large heads seemed to be collecting ground samples. One of the witnesses uttered a cry that attracted the attention of the little men. The couple then ran as fast as they could and as they attempted to climb above a low hill they were struck in the back by something that knocked them down causing extreme pain. They both lost consciousness. They later came to and found themselves 8 miles from where they had originally been before, with no further memory.
Source: Tom Dongo, "Alien Tide"
---
Date: November  1986
Location:  
Time:  
Summary:  
Source:  
Location. Alberta Canada, exact location not given
Date: November 1986
Time: evening
The witness was sitting at home reading when he suddenly felt a strong atmospheric change in the room. A four and a half foot tall figure then appeared standing in front of her. It was described as clay-colored wearing a dark green robe with a wide black belt worn diagonally across the chest. The witness felt a tremendous love and calm emanating from the figure. She felt a brief telepathic message from the figure before it vanished.
Source: Brad Steiger "The UFO Abductors"
---
Date: November 1 1986: Stoke-on-Trent England
---
Date: November 17, 1986: Japan Air Lines Flight 1628
---
Date: November 18 1986
Location:  Jiangxi Region, China
Time:  night
Summary:  At a local tree nursery called "Red Flag" an anonymous forest keeper has lost his way deep within the nursery and feels attracted by an unknown force, and walks independently of his will. Arriving at a clearing he is frightened upon seeing a giant "shadow" with a violet light on the top. It turns out to be a gray metallic sphere. With a smooth whistling sound a sliding door opens. The witness is then attracted inside by a luminous beam, which comes from the shadowy area of the sphere. Inside he is confronted by two giant man-like figures, with large heads, no eyes or ears and wearing what appeared to be very tight-fitting black skin suits. He hears both aliens speaking among each other in a "twittering" type of sound. One of them then puts his hand on the witness head and communicates using telepathy. They inform him that they come from the "SPITA" Constellation. They invite him to come and see their planet. The alien then removes his hand. The witness then floats out of the object within the beam of light. When he touches the ground he feels exhausted. Apparently the witness had other contact experiences after this first encounter.
Source:  Shi Bo, "L'empire du milieu trouble par les OVNI" in Denys Breysse Project Becassine
---
Date: November 22 1986
Location:  Near Michoacan Mexico
Time:  1800
Summary:  Several witnesses traveling by truck on the road to Michoacan noticed what they first thought was a luminous cloud flying over the area. But upon closer scrutiny they noticed that it appeared to be a luminous human like figure that seemed to be moving its arms. It flew low, very close to the witnesses that felt some sort of air displacement. The figure emitted a strong golden light and appeared to travel on top of a platform of fire. It was estimated to have been 5 or 6 meters long. A photograph was taken but it came out fuzzy.
Source:   Fabio Picasso
---
Date: November  1986
Location:  
Time:  
Summary:  
Source:  
Related articles