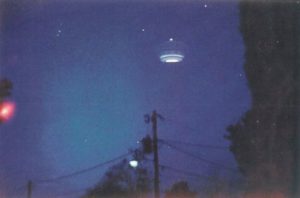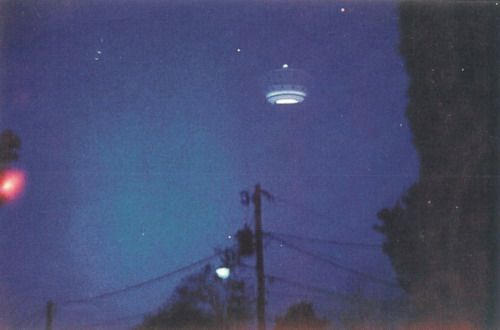 (Last Updated On: July 4, 2016)
Date:  Spring 1987
Location:  Sedona Arizona
Time:   late night
Summary:  A man and his wife had gone to visit a local channeler known to be in contact with possible "space entities" but due to some miscommunication the night they went no one was home and the house was totally dark. They then noticed a light at the rear of the house and saw someone moving around. Thinking that everyone was in the patio they decided to walk around the back. As they made their way around to the rear of the house they were stunned to see a line of luminous beings that were apparently descending from the sky in stairway-like fashion. The beings gave off a bright light that illuminated the whole area. The couple ran to their vehicle and left the area.
Source:  Tom Dongo, "Mysteries of Sedona"
---
Date:  March 7 1987
Location:   Dobroslawa, Poland
Time:  2020
Summary:  The witness was walking along a dirt road heading for his house when suddenly he saw 5 bright flashes of light. He looked in the direction of the flashes and saw a bright ball of light. It landed between trees and took off a few seconds later. The witness continued walking until he saw a strange creature on the road just in front of him. The creature, which was wearing a tight-fitting dark suit made a long jump into the bushes. Scared, the witness also hid in the bushes. From his hiding place he saw 5 additional creatures about 1.20 meters in height, wearing similar dark outfits. He began to run from the area when he noticed that one of the creatures was walking straight towards his hideout. He ran about 1.5 km to his house. The next day he went to the location with his family and found several footprints in the snow and a dead bull with one of its ears cut off.
Source:  Tymoteousz Tobala & Marcin Mioduszewski CBUFOIZA, Poland
---
Date:  March 1987
Location:  
Time:  
Summary:  
Source:  
Location. Ping Wu, Sichuan Province China
Date: March 7 1987
Time: midnight
A family of three, including a young child was awakened by a loud high-pitched hum coming from outside their small home. All three went outside to investigate and were nearly blinded by a beam of yellowish light coming from a huge reddish orange object shaped like a straw hat that hovered above them, slowly spinning. The hum grew louder and all three had a strange floating sensation then blacked out. They all woke up and found themselves strapped to three steel tables in a circular room. The woman began screaming then a tiny hatchway opened in the wall and five 3-foot tall humanoid creatures stepped into the room. They were human in shape but with featureless faces with three huge whitish eyes on their foreheads. Their skin appeared transparent and bluish in color. The creatures said nothing as they proceeded to remove blood from the arms of all three abductees. They then inserted long needles into their knees and ankle joints. The husband and the child appeared to have been in a trance-like state during the incident. Electrode like devices were taped to their skulls and the woman was again able to hear the loud high-pitched hum that they initially heard outside their home. One of the beings made an incision on the child's thigh that was immediately healed by a pencil like device that was passed over it. Moments later the room became dark and everything began spinning. Their next conscious memory was walking on a roadside 7 miles from their home.
Source: Lillian Crowner Desguin, UFOs Fact or Fiction
---
Date:  March 1987
Location:  
Time:  
Summary:  
Source:  
Location. Near Carmel, Connecticut
Date: March 26 1987
Time: night
Donald Nandick was driving on Gypsy Trail near Carmel when he saw a flashing light up ahead, like the lights of a police car, so he slowed down thinking there was an accident. As he slowed, he saw that it was an oblong object about the size of a small truck. He stopped, got out and began to walk toward it. The lights were so bright that he could not see it clearly. He got to within 75 ft of it and saw three figures walking toward him. He could not see them very well because of the lights. Feeling suddenly afraid he stared to run back to his car. As he did he could hear someone calling him from behind. It sounded like the voice of a child and it kept on repeating the word "Friend…Friend…" He backed up and drove away, feeling like he was floating, like drugged or in a dream. The next thing he knew he was on Route 301 driving home.
Source: Dr. J Allen Hynek, Philip J Imbrogno, Bob Pratt Night Siege, The Hudson Valley UFO Sightings, Expanded edition
---
Date:  March 1987
Location:  
Time:  
Summary:  
Source:  
Location. Green Mountain Falls, Colorado
Date: March 28 1987
Time: 2345
Dan Masias happened to look out his window to see "these creatures …running down the road right in front of his house, which at one point is 30 ft from the Masias's house. The whole road was covered with about a quarter of an inch of fresh, cold snow that had fallen. They ran down the road in a manner with their arms hanging down, swinging in a pendulum motion. Masias received an impression that the creatures were covered with hair. Persons that followed the tracks in the snow swore they vanished in mid stride.
Source: Jerome Clark, Unexplained!
---
Date: March 30 1987
Location: Utuado Puerto Rico
Time: 21:00
Summary: I was six years old when my mom's friend my mom and me where siting outside facing a hill near our house. It was dark around 9 I believe because my grandmother was watching her soap opera. This circular light no bigger than a car tier came from behind us high in the air and past us slowly with out a sound and hovered over the hill near a house up there like a helicopter but without sound. It went back and forward around the house changing size and sometimes turning off and appearing somewhere else. I had ran back in the house to get my sisters and friend. When i came back out the light was gone.
Source: National UFO Reporting Center
---
Date:  March 31 1987
Location:  Not given
Time:  0300A
Summary:  The witness was awakened by three gentle tugs of her bed covers by the foot area. She did not get up and went back to sleep but was soon awakened by the same three tugs. She awoke but did not open her eyes. Later three more tugs came and she finally turned around and opened her eyes. She saw what she described as "the most beautiful man", standing, away from her bed, by the side of her bedroom wall. A white light surrounded him from head to foot. His skin was a dark bronze color. He was facing the open living room door. As the witness stared she could see he was wearing a beautiful long white robe. He had a sash around his waist of the same color, about six inches high. The white robe was of a white color that the witness had never seen, almost pure in nature. He had a white turban wrapped around his head, which covered all hair. He stood very straight and his arms were straight down by his side. The witness described his face, as "beautiful" and he stood almost eight-feet tall. He then spoke and said, "Do not be afraid. It is the voice of God. Read Isaiah, man of the patient realm." At this point the figure was suddenly standing by the side of the witness's bed. Suddenly he cradled the witness in his arms. The witness then heard a noise resembling a whizzing sound and she felt that she was moving. Soon she found herself standing on a very rich and beautiful earth, which somehow the witness could feel with what seemed to be her bare feet. She appeared to be in a marketplace of some kind. She saw other similar figures wearing robes walking about; some walked alone, others in twos. The witness and the stranger were facing what resembled a booth at a carnival. Inside the booth were three rows high of large handcrafted vessels. The stranger told the witness to chose something and told her "that she did not need any money here," that everything was free here. At that point the witness remembers hearing the same whizzing sound and again felt like she was moving at great speed. Soon she was placed were gently on the bed by the stranger and the figure disappeared.
Source:   Loy Lawhorn, Paranormal Story Archive
---
Date:  March 1987
Location:  
Time:  
Summary:  
Source:  
Related articles