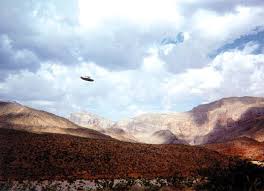 (Last Updated On: July 6, 2016)
Date:  November 1988
Location:  St Paul, Minnesota
Time:  late night
Summary:  The witness woke up when the alarm clock went off; she sat up, sprung forward and then fell backwards again. She could not move at all and was only able to think. She finally managed to move a foot, then her leg and finally sat up on the edge of the bed. Things felt like they were out of sync, like a wave moving. She got up and walked toward the bathroom, looked to the right into the dining room and saw a black figure; it was as if reflected no light at all. She then went into the bathroom. She then peeked out and the figure was gone. The figure had been so black that it had no discernible features. The head appeared rounder than humans. It also seemed bigger but not grossly. The height of the black figure was about 4 ft 8 inches to 5 ft tall; it was a little shorter than the witness's mom. (Witness involved in other encounters).
Source:  Minnesota Mufon
---
Date: November 1 1988
Location: Vila Velha Brazil
Time: 17:00
Summary: Curiosamente, passados tantos anos deste avistamento e, tendo vivido uma outra experiência muito mais forte que essa e numa fase da vida em que eu supostamente estava muito mais consciente e tendo mais conhecimento do fenômeno, pois depois do acontecido anteriormente, passei a ler muito sobre discos voadores, etc. Nunca reporte por escrito o que me aconteceu posteriormente a este primeiro avistamento e que passo a narrar agora.
De certa forma era como se alguma coisa me bloqueaste. Todas as vezes em que lembro do acontecido, vêem-me uns calafrios e uma sensação de angústia. Neste ponto passo a narrar mais essa experiência que vivi em 1988. No ano de 1988, estava eu em companhia de Margareth (Dra. Margareth Leite Figueira – importante advogada capixaba), minha namorada na altura. Voltávamos de uma viagem a Anchieta pela Rodovia do Sol. Estava uma tarde ensolarada e com pouco movimento na estrada. O sol começava a se pôr mas havia ainda muita claridade naquela tarde de verão. Quando nos aproximávamos de Santa Mónica, praia próxima a Guaraparí, do lado esquerdo da rodovia, por trás de um pequena montanha de, mais ou menos uns 15m de altura, estava um objeto de cor grafite, parado na vertical! Parei o carro, apontei para o objeto e perguntei a Margareth: "Você está vendo aquilo?" Ela, com os olhos muito arregalados, disse. "Sim. É um disco voador." Este morro tinha uma característica interessante: era quase sem vegetação dos lados, mas tinha algumas árvores de pequena estatura no cume. A estrada fazia uma volta e continuava por detrás dele. Desci do carro e aproximei-me do aparelho. Ele continuava lá, parado na vertical por trás do morro. Tinha por volta de uns 4 metros de diâmetro e quase não tinha espessura. Pelo menos, não conseguia dimensionar a sua espessura. Entrei novamente no carro e disparei em frente para ter uma melhor visão quando estivesse do outro lado da montanha mas, ao chegar lá, não havia mais nenhum sinal do objeto circular e achatado de cor de chumbo. Era como se ele nunca estivesse estado ali.
Lembro que quando aproximei-me da coisa, mais ou menos uns 30 metros de distância, tive uma sensação de muito medo e, durante todo este tempo, nunca consegui reportar este evento, embora tenha contado para algumas pessoas. O tempo total em que avistamos o objeto girou por volta de uns 5 a 10 minutos, entre o parar do carro e o deslocamento até o outro lado do morro. A Dra. Margareth ainda está muito ativa em sua profissão e é titular de um importante Cartório no centro de Vitória. Com certeza ela poderá confirmar esta história verdadeira. A minha intenção ao relatar esta história verdadeira é libertar-me de uma sensação de estranheza. Sentia-me como uma pessoa escolhida e, ao mesmo tempo, com uma grande responsabilidade por ter que reportar tal coisa. Devo dizer que me sinto um pouco mais leve entretanto.
Sinceramente, Daniel Amaral — Curiously, passed so many years of this seeing and, having lived one another much more strong experience than this one in a phase of the life when I supposedly was much more conscientious and more knowledge of the phenomenon, just because after what happened before , I started to read a lot about flying saucers, etc.
I never reported what happened after the first seeing what I start to do now. I felt like some thing was blocking me. All the times when I remembered that vision I felt a sensation of anguish. At this point start to tell the ocurred in 1988: In the year of 1988, I was I in company of Margareth (Dra. Margareth Leite Figueira -an important lawyer of the Vitória, capital city of the Espirito Santo state), my girl friend that time. We was returning from of a trip to Anchieta through the so called "Rodovia do Sol"- Highway of the Sun. Was one sunny afternoon and with little movement in the road. The sun set was started . When we was near to Santa Mónica beach from the Guaraparí city, in the left side of the highway, in the backwards of a small mountain , was an object of the graphite color , stopped in the vertical line! I stopped the car and pointed to the object and I asked the Margareth: "You are seeing to that" She said. "Yes. there is a flying saucer." That mount had an interesting characteristic: it was almost without vegetation in the sides, but it had some trees of small stature in the top.
There is a curve in the road that continued behind the mount. I went down of the car and I came close myself to the device. It continued, motionless there in the vertical line for backwards of the mount. I was about 4 meters of diameter and almost did not have thickness. At least, I did not obtain the dimension of its thickness. I entered again in the car and I went off in front to have one better vision when it was of the other side of the mountain but, when arriving there, I did not have signal of the circular and flattened object of graphite color. It seems like was never had been there. I remember that when I came close to the object around 30 meters of distance, I had a bad sensation of fear during all this time. I'd never thought to report this event, even I have told for some people. The total time of the sight was around 5 to 10 minutes, between stopping of the car and the displacement until the other side of the mount. Margareth still very active in his profession as a titular of an important Notary's office in the center of Vitória City. She certainty will be able to confirm this true history. My intention when telling this true history is to free me of a strange sensation. Sometimes I feel like i am a chosen person and, at the same time, with a great responsibility for having to report such kind of thing. Daniel Amaral 500 Lights On Object0: Yes
Source: National UFO Reporting Center
---
Date:  November 1988
Location:  
Time:  
Summary:  
Source:  
Location. Carnaubinha, Ceara, Brazil
Date: November 2 1988
Time: late night
Joana Ferreira and he daughter, Elisvalda, ten, left their home carrying baskets of vegetables to meet another woman on a nearby road. Suddenly they saw a fiery ball of fire in the sky. The object then disappeared behind a nearby school. They continued on and came upon a small stream, as they stood by the stream waiting for the other woman the object suddenly descended over a tree then meters from them and stayed there. The object made a loud scratching noise. Everything around them was lit up like daytime. Suddenly they saw two men that looked exactly alike standing near a tree. The men were about 4-feet tall. They wore silvery outfits that glowed, reflecting the light. The beings stood three meters away from the witnesses, they seemed to be making a strange "tsk, tsk, tsk" like noise. Joana was so terrified that she could not move, her daughter had to drag her away from the spot. Joana, who was five months pregnant at the time, went to the hospital with headaches and fever and soon miscarried.
Source: Bob Pratt, UFO Danger Zone
---
Date:  November 1988
Location:  
Time:  
Summary:  
Source:  
Location. Knox Indiana
Date: November 8 1988
Time: late night
The 12-year old witness had gotten up to get a drink of water when a flash of multicolored light attracted his attention to the yard. He turned the lights on and walked over to the large picture window in the living room. Looking out he saw a large diamond-shaped object resting on the lawn. It had flashing multi colored lights around its edge and appeared to be made out of a copper like metal. An escalator like device now appeared from the object's left rear edge and slid down to the ground. A small humanoid now appeared and walked down the escalator and disappeared behind the object. Moments later the being re-appeared and began walking towards the house. The humanoid was described as 5-foot 3 inches tall with normal arms with what appeared to be claws and strange "double feet." The being wore a belt and a buckle and appeared to have some type of symbols across its chest. It had a large nose, large square mouth, and huge dark brown eyes. The skin was lizard like green with scales and wrinkled. The witness became frightened as the being approached, suddenly the neighbor's dog began barking, and the being stopped turned its head around and looked directly at the witness. The next thing the witness remembered was seeing the object lift off silently and disappear into the sky. Ground traces were reportedly found the next day.
Source: Michael J Rigg, Mufon Journal # 262
---
Date:  November 1988
Location:  
Time:  
Summary:  
Source:  
Location. Houston, Texas
Date: November 8 1988
Time: late night
Laura Liccketto was very tired and was lying on her waterbed on the right side of the bed. Some time had passed, though she does not know exactly how much of a time lapse occurred from the time she went to bed to the beginning of her experience. Somehow she was now on the far left side of her bed. She had no memory of how she had moved to the left side. She then saw an "alien" standing next to her bed about one yard from her eyes. The only parts of the humanoid that she could clearly see was his chin chest, very thin upper arms, neck, and face. There was a glow of light in the bedroom, enabling her to see the alien's gray, mottled skin, and large, black, almond shaped eyes. He was only about 37 inches tall and had no hair. She could not move and could only think of how "ugly" the alien was. The figure suddenly disappeared in plain sight. The witness has experienced other strange episodes in her home.
Source: Beyond The Illusion, Aliens and Abduction Reports
---
Date:  November 1988
Location:  
Time:  
Summary:  
Source:  
Location. St. Ephrem de Tring, Quebec, Canada
Date: November 18 1988
Time: 1650
Driving on Route 108 an anonymous couple watched a bizarre humanoid figure about 1.30m in height cross the road in front of their vehicle, just before that occurred they had seen a golden glow on the right hand side of the road coming from an unknown source. The figure appeared to have legs, but no arms were visible. It had an oval shaped head with two huge glowing eyes. The humanoid form stood in front of the vehicle and then disappeared into a small floating "cloud" that had appeared on the side of the road. The small cloud suddenly evaporated in front of the witnesses.
Source: Marc LeDuc CASUFO, Denys Breysse Project Becassine
---
Date:  November 1988
Location:  
Time:  
Summary:  
Source:  
Location. Arizona, exact location not given
Date: November 20 1988
Time: afternoon
The witness who previously had been in mental contact with a being of "light" that identified himself as "Bren" had taken a walk in an isolated area and was sitting on top of a rock when she suddenly heard a whirring sound. She could not see anything and the sound receded but then came back louder than ever. Looking up she saw a very bright whirling light with a peak on top. She was drawn into it and all of her senses went numb. She then entered a brighter area and came face to face with two bright human-like beings. The beings had thin features and brown hair and were very human in appearance. Other glowing beings now appeared and began soothing her and caressing her telling her not to be afraid.
Source: Alice Bryant, Linda Seebach "Healing Shattered Reality"
---
Date:  November 24 1988
Location:  Near Hunge Sweden
Time:  2100
Summary:  One observer saw a six-foot tall humanoid figure wearing a tight-fitting diver's suit and a helmet. It suddenly vanished into thin air as the witness approaches it.
Source: AFU Newsletter # 34 
---
Date:  November 28 1988
Location:  Holbury Hampshire England
Time:  2320
Summary:  20-year old Maxine Watkins was alone walking to her home along a lonely avenue when she noticed the branches of the trees lining the road moving furiously as if in a strong wind. The frightened witness began quickly walking away from the area. Suddenly a pulsating light appeared, it seemed to originate from a round or oval object from behind the trees. The object then came over the witness and shot a beam of bright light at her. She suddenly found herself in a strange room facing a bald-headed man wearing a flowing black cape with a high collar. The man was holding both his hands outstretched and cupped in them was an orb with a cross attached. The witness could see two other beings one of either side of the caped man. She was then floated to a table where her legs were clamped and she was unable to move. The beings attempted to reassure her by telepathy, but it had little effect. She remembers her captors pulling down a complicated apparatus and placing it over her head. Next thing she knew she was a crumpled heap on the pavements about 100 yards from where she first saw the pulsating light. Suffering from a severe headache and eye irritation she was able to see the bright oval object shoot up into the sky and vanish.
Source:  Carl Nagaitis, Phillip Mantle "Without Consent"
---
Date:  November 1988
Location:  
Time:  
Summary:  
Source:  
Related articles