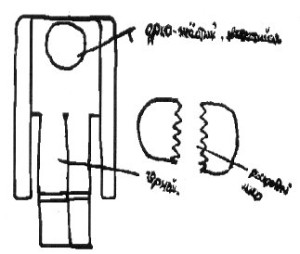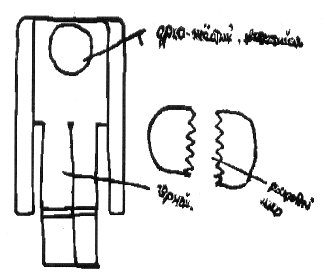 (Last Updated On: December 22, 2016)
Date: Summer 1989
Location: Maryland, exact location not given
Time: unknown
Summary: The main witness heard a neighbor's child calling out. Upon investigating she found that the cause of the 3-year old boy concern was a strange entity. It was described as at least two feet tall, green in color with scales. Fearful for the child's safety the witness picked up a shovel and smacked the creature, decapitating it. Another witness then took the creature to a nearby dump. It was not seen again.
Source: Mark Chorvinsky, Fate August 1990
---
Date: summer 1989
Location: Boussu, Mons, Belgium
Time: 0100A
Summary: A family of three were in their vehicle driving in the countryside when suddenly several forms or "white ghosts" consisting of smoke and transparent in nature appeared in front of the car, the figures were approximately 1.50m to 1.70m in height, the driver slowed down abruptly and the beings or figures suddenly disappeared as if "volatilized" in plain sight. Terrified the group drove home. They were left with an uncanny sense of fear which lasted several weeks.
Source: http://ufologie.net
---
Date: Summer 1989
Location: Red Canyon, Sedona, Arizona
Time: daytime
Summary: A man touring property under construction in a sparsely populated area encountered something that looked like a portal or window suspended in mid-air. Near the portal stood several nine-foot tall hairy Bigfoot type creatures that appeared to be standing guard. The witness did not hang around land left the area.
Source: Tom Dongo, Alien Tide
---
Date:  Summer 1989
Location:  Izmir Turkey
Time:  19:00
Summary:  I was driving the car and I saw that light coming between the clouds. I stoped the car and got out the car. I was taking my friend and his pregnant wife to his home. It was about 9 PM or little later. Streets were quite. The weather was cloudy. I saw that light coming at us above the clouds making shadows. It had a sparkling tail and it was very bright. I saw lots of falling meteors but this was not a meteor. I stopped the car and told my friend that we are about to see a UFO. They were exciting too; we got out of the car and start to look at this object. It was very fast and bright. We could see it's sparkling tail behind and it passed by right above us. No noise. Basically it went from one end horizon to the other between the clouds. Next morning the newspapers had a FrontPage and half of the page covered that saying lots of people saw three or more UFOs that night. It's tail was abut ten times longer then itself and we could see it as big as ping pong ball. Duration:20 Seconds
Source:  National UFO Reporting Center
---
Date:  Summer 1989
Location:  
Time:  
Summary:  
Source:  
Location. Prestatyn, Wales
Date: Summer 1989
Time: daytime
On a hot cloudless day a man was out working alone on Meliden Road when suddenly he felt the desire to look up. Once he did he was stunned to see an object with a glass cockpit hovering low overhead. Inside the cockpit he was able to see a pilot's seat and the shape of what looked like a man standing behind the pilot's chair. He said the strange vessel had no wings and its bodywork was white but its cockpit resembled glass. At the rear of the craft appeared to be a spoiler, which resembled that of a grand prix racing car. "The craft moved very slowly," said the witness who was suddenly distracted, once he looked up again the UFO had disappeared.
Source: League Of Independent Welsh Ufologists
---
Date:  Summer 1989
Location:  
Time:  
Summary:  
Source:  
Location. Far East, Russia
Date: Summer 1989
Time: daytime
A Soviet Naval Submarine officer, D.A. had gone on a hunting expedition into the taiga and ascended to the top of a hill when they noticed something resembling a rolled up waterproof canvas-tent. Having forgotten their own at home they helped themselves to this seemingly abandoned tent. They prepared to spend the night there near a bonfire. Soon they noticed a strange cloud that hovered over them for a long time. The cloud was very low, just below head level, & perpendicular to the ground. D.A. struck the "cloud" with his fist and felt a strong repellent force. Then, taking a running jump he flew shoulder first into the cloud. After flying through the cloud the witness found himself in an unknown location. While on the hill it had been evening and cold, the place where he was now was covered with bright sunshine and hot, he also felt hot sand under his feet. Instead of bushes he saw trees resembling palms. He could not see a river anywhere but saw what appeared to be a large ocean; he was apparently standing close to seashore. Soon D.A. saw an "amazing car" approach his location, he had never seen such a similar vehicle before. There were 3 persons in the vehicle, a man and two women. They greeted the witness in perfect Russian and invited him for a short drive. He agreed, feeling no fear just curiosity. Soon they arrived at what appeared to be a kind of "laboratory." When they entered the lab the strangers called him over "Hey military man" (he was wearing a military shirt) and kindly asked him to take some "tests", which he agreed to do. He was asked many different questions which D.A. patiently answered. He then dared to ask the strangers who they were. He was told that they hailed from the 21st century (what year?) and added that if he wanted he could stay with them. D.A. refused mentioning his wife, family and children. "Well, many people disappear (!)", said the strangers and soon brought him back into the very same blanket-like cloud that hovered close to the ground at the same location. There D.A. asked another question, "Here we have many troubles, changes, "Perestroika" etc", what will happen?" The stranger then assured him that everything would be fine. He passed through the cloud without any hindrance and appeared in the same hill. His friend met him in a very excited state, screaming, "Where have you been? Didn't you hear me calling you?" He was obviously very irate. They then both sat near the fire and talked about what had occurred. Suddenly a wave of fear swept over the men, and both gazed towards the bushes, they believed that the origin of the fear was located within those bushes. D.A.'s friend took out his rifle and yelled to whomever he thought was hiding behind the bushes, threatening to shoot him or it. Nothing was heard in response. He shot into the bushes and the fear suddenly dissipated.
Source: S. Sanina "Molodezh Moldavii" (Youth of Moldova) 1990 "Iks" (UFO Newspaper) Makhachkala Dagestan # 1
---
Date:  Summer 1989
Location:  
Time:  
Summary:  
Source:  
Location. Near San German, Puerto Rico
Date: Summer 1989
Time: late afternoon
Julio Rodriguez and a friend were driving on Route 324 enroute to La Parguera when they were surprised to see, rising out of some woods on the side of the road, a large circular Saturn-shaped craft, surrounded in a reddish glow. The object, which was emitting a buzzing sound, tilted at a 45-degree angle and disappeared at high speed towards the southeast. Rodriguez accelerated the vehicle and as they rounded a curve near the wooded area they were again surprised to see parked at the edge of the road, two vehicles, a black van with tinted windows and a small brown old model Toyota. Inside the Toyota there was a normal looking individual wearing civilian clothing and a hat. In the van there was two very tall pale men, with low-cut blond hair, wearing dark blue coveralls and dark sunglasses. Rodriguez & his friend approached the men thinking they had also seen the object, yelling, "Did you see it"! It was incredible!" But the two men remained in the vehicle, completely ignoring Rodriguez & his friend, staring fixedly ahead very still, seemingly annoyed with his presence. Taken aback both then walked over to the Toyota and asked the same thing to its occupant, but the stranger in the Toyota remained quiet and avoided their stares, attempting to conceal his face with the hat. Somewhat concerned & afraid both witnesses then drove away from the area.
Source: Jorge Martin, Vieques Poligono Del Tercer Tipo
---
Date:  Summer 1989
Location:  
Time:  
Summary:  
Source:  
Location. Gorky Province, Russia
Date: Summer 1989
Time: evening
In a remote wooded area the daughter of a forester was sitting on a windowsill in her cabin with her back to an open field when suddenly two black-gloved hands grabbed her by the waist and tried to drag her outside. She turned her head and saw that arms were apparently holding her alone, seemingly attached to a vague and diffuse area. Her dog began howling and rushed towards the window. She was then released, her father then arrived armed with a gun, but the intruder had by now already gone.
Source: Jacques Vallee, UFO Chronicles of the Soviet Union
---
Date:  Summer 1989
Location:  
Time:  
Summary:  
Source:  
Location. Kirovograd region, Ukraine
Date: Summer 1989
Time: afternoon
For five days a 58-year old local chauffeur was reported missing. The worried relatives were in the midst of a search when the man suddenly appeared at the front gate of his house. According to him he was absent for only two hours. He reportedly was taken onboard white spherical object with a cupola on top by two humanoids. Inside he saw armchairs and windows. As he looked out the window he saw his native village quickly receding away, then all around the "spacecraft" he could see stars. Soon he was in another planet, where the climate was tolerable, there were plenty of green trees and there were structures similar to those on earth, pink in color, above the structures he could see luminous crosses. There was intensive dialogue with the aliens, however none that he could memorize. Soon he was returned to earth were he spoke for several days an incomprehensible phrase in an unknown language.
Source: UFO Ukraine, quoting Sinitzin "Soviet young People" Magazine 10-20-1989
---
Date:  Summer 1989
Location:  
Time:  
Summary:  
Source:  
Location. Kiev, Ukraine
Date: Summer 1989
Time: late evening
After suffering a stroke, local resident Sergey K was sitting by the hospital window noticed approaching flickering greenish flame-like lights. The lights approached, first fading then igniting again, forming a strange semi-circle near him. The semi circle approaches quickly, Sergey, who had trouble pronouncing words and could only barely move his left hand, suddenly feels like he is loosing control of his will and feels mesmerized by the lights. The lights reached the balcony and out of them a tall man appears. The man is wearing a snuggly fitting white suit, and has long blond hair. He approaches Sergey and seems to wave his hand over him several times. Sergey remembers becoming extremely hot, and feeling nauseous. He then loses consciousness. When he came to he saw the greenish lights ascending from the balcony. He felt a sense of novelty and of something familiar. He felt healthy and energized; he rose and was able to move both of his hands freely. His wife was astonished, as her husband had apparently recuperated almost totally. Good fortune also followed this encounter.
Source: UFO Kiev
---
Date:  Summer 1989
Location:  
Time:  
Summary:  
Source:  
Location. Near Palma de Mallorca, Balearic Islands, Spain
Date: Summer 1989
Time: night
The witness and her husband were driving along as stretch of isolated road along the waterfront, when suddenly the headlights of the vehicle illuminated a short figure standing in the middle of the roadway. It had a human like appearance, apparently naked, very pale and with a very large head. The being was apparently crossing the road; it stopped for a few seconds, looked at the vehicle, then ran across the street disappearing into the brush. Apparently the witness husband did not see the creature.
Source: Bitacora
---
Date:  Summer 1989
Location:  
Time:  
Summary:  
Source:  
Location. Tashkent, Uzbekistan
Date: Summer 1989
Time: night
A woman, Klara Malikova, alone at home was watching television when suddenly a whitish man-shaped humanoid appeared in front of the TV set. The figure had a cloudy whitish consistency and just stood immobile. After a minute the figure vanished. During the next week the humanoid made several appearances and something at times took control of the witness thoughts making her write strange hieroglyphs-like symbols. The humanoid made contact with the witness telling her that his name was "Kovespul"; from a planet name Puatoston located approximately 28,000 light years from our Sun.
Source: Sergei Bulantsev, UFO Universe October/November 1991
---
Date:  Summer 1989
Location:  
Time:  
Summary:  
Source:  
Location. Larnaca, Cyprus
Date: Summer 1989
Time: night
The young witness, Tatiana, was sleeping at her grandparent's home near the balcony window. Looking towards the open balcony window she was surprised to see what she described as a "colorful giant" staring at her. The figure was as tall as a building and did not look human. The giant apparently disappeared in plain sight. This incident occurred across from the ancient "Kition" site.
Source: Cyprus UFO Forum
---
Date:  Summer 1989
Location:  
Time:  
Summary:  
Source:  
Location. Seal Harbor, Maine
Date: Summer 1989
Time: night
The witness and a friend were sitting outside on the tea lawn at a local resort and were looking at the mountains across the pond from them and gradually noticed that there was what looked like a cone of blue light that began at the top of the mountain and spread out until they couldn't see it any longer in the sky. At the bottom of the cone was a huge blue man, in silhouette, with his arms outspread. It appeared that he was somehow generating the light. After a while the light faded and the man with it.
Source: Fortean Times
---
Date:  Summer 1989
Location:  
Time:  
Summary:  
Source:  
Location. Near Concepcion, Paraguay
Date: Summer 1989
Time: night
Recently widowed farmer Julio Pedroso was working on his garden when suddenly a bright light shone on him from above. Concerned he hastened home. After several steps a bright beam of light was directed towards him again from above. Having heard stories of UFOs before he immediately lay down on the ground in an attempt to protect himself. The beam of light then seemed to have become brighter and suddenly Julio felt being levitated up from the ground. Looking up he was horrified to see four hook-like protrusions dangling down from a large cigar shaped craft that hovered several meters over him. The object had several large lighted windows and in one of them he could see three women in green coveralls and a man with a long beard. One of the women pointed her hand towards Pedroso as if directing the "operation". Meanwhile he was pulled up by one of hooks that had latched on to his jacket. Thankfully his jacket tore just as he was about to be taken in and he felt into his vegetable garden from a height of almost ten meters. The craft then circled above the hapless farmer but did make any more attempts to grab him; the craft then flew into the distance. Unhurt but almost mad with fear Julio stumbled back home.
Source: UFO 2000 Moscow LM Corp.
---
Date:  Summer 1989
Location:  
Time:  
Summary:  
Source:  
Location. Sochi, Russia
Date: Summer 1989
Time: night
A local woman, Nina Vasilyevna Kirmos had accidentally burned her leg with boiling water and was covered with blisters all the way from his knee to her foot. On the 18th day after the burn she was attempting to get some sleep on a stormy night. In his room there was a small television set sitting on top of a table. When the thunder grew louder in volume the room was suddenly filled in an extraordinary dazzling light, afraid she covered her head with a blanket but then looked to see what was going on. She then saw the figures of a man and a woman wearing sparkling clothing apparently in the television set, they had enormous eyes. Both wore a black box on their heads, which had three protrusions that jutted down over their shoulders plus a black strip that circled their foreheads. On the bridge of their nose they had a sparkling white fastener and on the tip of the nose two small bright spheres. Their faces appeared to be encased in a transparent mask. Around their eyes there was a sparkling rim. Terrified she momentarily lost consciousness but when she came to she mentally heard their voices which said, "She has a large burn, remove it" and then she saw the woman moving towards her. As she approached she felt great heat on her injured leg, she again passed out. She woke up in the morning and the two strangers were gone, she was then astonished to see that her leg was now completely cured, now totally covered with a dried crust. She was immediately able to walk. The television set also worked that evening but then it did not function for a month after that.
Source: Based on the materials of: "We and the UFO", UFO Almanac, Russia 
---
Date:  Summer 1989
Location:  
Time:  
Summary:  
Source:  
Location. Suresnes, France
Date: Summer 1989
Time: near midnight
On a hot humid night, 3 witnesses were sitting and talking in a parking lot on Rue des Carrieres just across from one of the men's home. As they talked they became distracted by a strange noise coming from behind them. One of the men turned around to see an individual coming up the street, at about 80 meters away. The witnesses realized that the sound they were hearing was coming from his "breathing." As the individual came closer, the sound became more audible and they began to scrutinize the stranger's appearance. The distance was only about 10 to 15 meters now. The figure was about 2 ft tall, or more, all-dark blue in color. He wore large boots and matching gloves of a darker color, which was attached to his suit. A dark divers helmet that also covered his face covered his head, and his complexion appeared to be black and smooth. His breathing was regular, identical in intensity, and loud, perfectly synchronized every 4 or 5 seconds. The figure took quick steps in an erect position, with arms and legs movements fast paced, more than normal, and very strict and synchronized. As he walked by the witnesses these attempted to attract his attention by making sounds and whistling, but the figure never reacted to it and ignored them. He continued his fast pace until he was lost from sight inside a darkened street.
Source: GREPI
---
Date:  Summer 1989
Location:  
Time:  
Summary:  
Source:  
Location. West Dade County, Florida
Date: Summer 1989
Time: various
Rene Revilla had bought a piece of property very close to the East Everglades and had encountered differed type of phenomena in the area. Twice during the course of the summer a tall stranger who asked him different questions as to his purposes in the area visited him. The strange was described as a Nordic type man, very strong and tall, with immaculate features, and always wearing a gray suit and tie. He seemed to have some type of accent that the witness could not place. The two times he arrived at the ranch the witness did not see the mode of transportation, he was apparently gone by the time the witness went out the door to see him off.
Source: Personal Investigation
---
Date:  Summer 1989
Location:  Zaseyme, Mun Turovskiy area, Kursk region, Russia
Time:  midnight
Summary:  Local resident Viktor Antsupov was sitting on a bench outside his home resting and was getting ready to go back inside he suddenly spotted a luminous sphere slowly descending from the eastern quadrant of the sky, it appeared to be about 2 meters in diameter, and it constantly changed colors from pink to raspberry. It performed several fluctuating motions and descended vertically over the street. By this time several other witnesses had run out to watch the spectacle. According to those present a tall humanoid figure was clearly visible through the walls of sphere. The sphere continued to change color and then changed into a bulb-shaped structure. As several of the witnesses decided to approach the object it flew silently behind a nearby forest leaving behind a phosphorescent trail. Several days later another local reported seeing a similar object maneuvering over the region.
Source:  Yuri Shitikov, UFO Seti Archives
---
Date: June, 1989 El Junce Sighting
---
Date:  June 1989
Location:  Kumzerkiy Lake Russia
Time:  unknown
Summary:  Two anglers sighted two grayish-green humanoids that appeared to be standing on the surface of the water. One of the beings was glowing brightly and was enveloped in a gold colored halo. The beings stood n the middle of the lake where the depth is considerable. 
Source:  VD Musinskiy, FSR 35 Vol. # 3
---
Date:  June 1989
Location:  
Time:  
Summary:  
Source:  
Location. Guskachska Spa, Dzerzhinskiy Region Perm Russia
Date: June 1989
Time: unknown
A tall humanoid wearing a silvery gray outfit was seen on the ground of a local scout camp, it apparently walked through a wall and left a blurred glowing footprint on the floor that remained visible for a while after the humanoid had vanished.
Source: Yaroslavl Group Bulletin # 10, FSR Vol. 35 # 3
---
Date:  June 1989
Location:  
Time:  
Summary:  
Source:  
Location. Olympic Hot Springs National Forest, Washington
Date: June 1989
Time: 0300A
While on an overnight outing in the forest the 24-year old witness was asleep on open ground when suddenly 7 to 12 very bright, white lights approached the witness. The witness was under the impression that the bright lights were hand held devices and that unseen figures were carrying them. When the lights had reached a distance of 100 feet from the witness, he attempted to wake his sleeping companion, but there was no response. As the lights got closer he experienced a mixture of curiosity and fear, he suddenly went to sleep. He recalled lying on his back on a table and of turning his head and seeing himself on a monitor. There was an orange light in the room where the examination took place. His next memory was of lying awake next to his companion and seeing the lights move quickly away.
Source: U.P.I Journal # 1
---
Date:  June 1989
Location:  
Time:  
Summary:  
Source:  
Location. Bel Air, Maryland
Date: June 1989 Time: morning
While driving her school bus down Allibone Road, Lynda Walter, claims she saw a large snake or reptilian like head moving and towering over a cornfield. No other information.
Source: Mark Opsasnick, The Bigfoot Digest
---
Date:  June 1989
Location:  
Time:  
Summary:  
Source:  
Location. Tampa, Florida
Date: June 1989
Time: afternoon
18-year old Michelle Kripps was at the apartment swimming pool and suddenly felt like someone was watching her. She looked down and noticed at the time she was looking at herself asleep in the lounge chair. She then saw what appeared to be a silver looking ball. Moments later this ball turned into a man. He had blond hair, eyes that looked like a tiger's eyes, real tall and slender, and he communicated via telepathy. She recalled going onboard a ship where she saw many jars on a counter with little babies in them. Her family and boyfriend have also experienced many weird things around the house. They have seen blue lights that have come out of nowhere and strange shadows on the walls. The tall blond humanoid told her that the AIDS virus was man-made and was done in order to control the population.
Source: CAUS PCES
---
Date:  June 1989
Location:  Kuta Beach, Bali Indonesia
Time:  night
Summary:  The witness was sleeping along in his cottage when an incredible beautiful, luminous woman suddenly awakened him. She had taken the "sarong" off his body leaving him naked on the bed. The frightened witness asked her what she wanted and she replied that she was there to look after him and make love to him. She wore a thin, sequined white silk gown, almost transparent and it barely touched the ground. She had very long black hair that was "sweet smelling." The woman's body seemed to be constantly changing shape apparently transforming herself into a very voluptuous female. She took off her gown, turned the lights off, and told the witness that she could walk through walls and that she liked him. She eventually made love to him, and then floated away disappearing right through the bamboo walls of the cottage. Locals later told the witness that the entity had been a "hantu" or ghost.
Source:  Mitchell Earl Miller, Strange Magazine # 14
---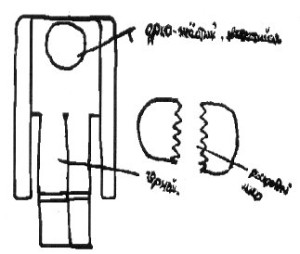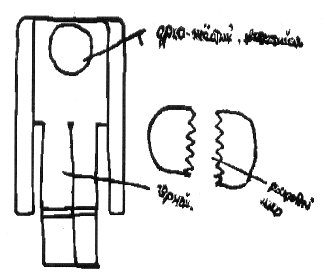 Date: June 6 1989
Location: Konantsevo, Vologda region, Russia
Time: afternoon
Summary: A group of children playing outside the village observed an approaching luminous sphere in the sky. The sphere landed on a meadow and rolled next to a nearby river. The sphere then seemed to split open and a tall headless figure with long arms and wearing dark clothing emerged. At that moment the sphere vanished and the being began walking towards the village, but he also seemed to fade away. Moments later three more similar spheres landed and similar beings emerged and they also became invisible.
Source: Timothy Good, UFO Report 1991
---
Date:  June 6 1989: Kharkov, Ukraine Abduction
---
Date:  June 1989
Location:  
Time:  
Summary:  
Source:  
Location. Kharovsk, Vologda region Russia
Date: June 6 1989
Time: night
45-year old V. A. Kurkov and his son were fishing on a local lake on a boat about 300 meters from shore. The weather was bad, with strong wind and large waves. Suddenly they saw what appeared to be two human like silhouettes. At first Kurkov did not pay much attention to them, and thought that there were some strange fishermen who dared to fish in the center of the lake in the middle of a storm. Then he stood up and didn't see a boat under the strange "fishermen" which appeared to be standing right on the surface of the water at full height. Both men watched stunned as the shiny figures appeared to approach their location, walking on the water. Suddenly the man-like figure that was closer became extremely shiny. The light was so bright that it hurt the witnesses' eyes, as the figures began flashing brightly the two men turned their boat around and began moving to shore. Then the figures transformed into a bright light that floated along the coast of the lake and disappeared.
Source: Vladimir G. Azhazha, PhD, NLO "From Where and Why" Moscow 1991
---
Date:  June 1989
Location:  
Time:  
Summary:  
Source:  
Location. Moscow, Russia
Date: June 6 1989
Time: night
Teacher, V. Mironov heard noises coming from his vegetable garden and went outside to investigate together with another witness they saw a hovering gray-yellow sphere about 5 meters in diameter. The sphere was hovering about 20 meters from the ground. It then began to move slowly above an alley, as the witnesses followed it on foot. Soon they noticed unusual features on the sphere. First the outline of a human face became visible then images of aircraft and tanks and the clear outlines of "caterpillars". Soon the sphere changed into a triangle and disappeared. Later another witness again saw the sphere.
Source: UFOZONE Russia
---
Date: June 11 1989
Location: Konantsevo, Vologda region, Russia
Time: afternoon
Summary: A fiery sphere hung in the sky over this city for several minutes, and was reported to authorities by comrade Ms. O. Lubnina. Later, frightened school children watched in horror as a small luminous object in the sky descended in a nearby field. Hovering there for a time, it moved to the nearby riverbank. Splitting in two, there appeared where the craft was a "headless person in dark garb" whose hands reached lower than his knees, without warning, both the craft and the individual disappeared. Over 3 witnesses. (There appeared to have been several similar encounters in the area, similar to the Vorozneh events).
Source: Timothy Good
---
Date:  June 1989
Location:  
Time:  
Summary:  
Source:  
Location. Moscow, Russia
Date: June 11 1989
Time: 2030
The witness, Ludmila Ivanovna Selykh had just left her work at the local power plant and was waiting for the train on the platform at the Farforovskaya station when she noticed a strange spectacle. Hovering at an altitude of a two story house and not to far from her location there was a cigar-shaped "cloud" reddish-raspberry in color, resembling a burning iron. All other passengers had already left the station and she found herself all alone on the platform. After admiring the uncommon color of the cigar shaped "cloud" Ludmila's attention was directed to a nearby path which connected the station with the main street. The path was obscured by a wall but on the bottom there was an opening and she could see a pair of feet walking up towards the station, silently without making any noise. The color of the feet which were encased in boots was shiny metallic black. As the figure appeared at the end of the path Ludmila was astonished to see a bizarre humanoid with a flat body and totally lacking buttocks, its body was flat with a thickness of no more than 20cm in the waist area which was a brown metallic color. Its arms were bent at the elbows and pressed against its body. It had a wide back and muscular arms. A black shiny suit totally covered the otherwise emaciated figure, which was connected to an elliptical shaped helmet, which completely covered its head. There were no seams or folds. On the middle of the helmet there was a flange-like protrusion. On the lower side of the flange there were numerous protrusions about 14mm each, which projected semi-circular tips dark in color and about 6mm in diameter. On the left side of the helmet protruded a spoke-like rod with a thickness of 3-4mm and about 10-12mm in length with a tiny ball at the end. Both the helmet and the suit were of one single tone color, the height of the figure was about 3 meters. Suddenly without any warning, Ludmila seemed to slip; she had the impression that someone had pushed her left leg. She perceived a severe pain in her shins. She looked down and realized that her legs were paralyzed and were not obeying her. She looked up and noticed that the bizarre figure had now half turned and was looking at her. The figure held its hand up, showing a five-digit finger. The front of the helmet which was noticeably thicker than the remaining part of the figure had an horizontal transparent strip about 30mm in width and about 200mm in length, and through it the witness noticed a pair of large gray eyes, almond-shaped with dazzling white centers. There were no eyebrows or nose evident. Also on the front section of the helmet there were two very bright gold-color beams which illuminated everything around them. As the strange humanoid stared at Ludmila she suddenly experienced severe chest pain and something incomprehensible occurred as Ludmila suddenly saw her herself standing away from her body, she saw the entire scene in a vivid green color. Apparently she then lost consciousness and does not remember what happened next. Sometime later Ludmila found herself crawling on all fours. Terrified she ran to her nearby apartment and as soon as she entered the building her chest pain disappeared. Incredibly she apparently forgot the events immediately and did not remember until 80 days later.
Source: B M Marchenko, I N Kopytenko and Leo Gorokhov in UFO Navigator Russia
---
Date:  June 1989
Location:  
Time:  
Summary:  
Source:  
Location. Frankfort, Kentucky
Date: June 13 1989
Time: 2330
Ms. Somerby, a 36-year old woman, saw a massive rectangular-shaped flying object while driving in her late at night. The UFO had a pipe structure clearly visible on the bottom. The witness experienced an episode of missing time. No other information.
Source: Paul Ferrughelli, Computer Catalogue of UFO Reports 1988-1994 # 265
---
Date:  June 1989
Location:  
Time:  
Summary:  
Source:  
Location. Yowah Queensland, Australia
Date: June 16 1989
Time: night
Two brothers were engaged in opal mining in an isolated area when they reported seeing a large disc-shaped craft accompanied by six smaller objects hovering over the area. A twenty-minute time lapse was reported. Later regression revealed an abduction scenario describing small gray type entities and tall long blond haired man-like beings. There seemed to be a struggled between both groups of beings. No other information.
Source: Keith Basterfield
---
Date:  June 1989
Location:  
Time:  
Summary:  
Source:  
Location. Vologodskeye region, Russia
Date: June 17 1989
Time: evening
Several locals reported observing a large luminous sphere hovering above a house. Suddenly the sphere transformed itself into a female humanoid figure. The image appeared solid, but dull, single brown tone. It blinked its eyes and appears to mimic onlookers. The image of the woman then suddenly transformed into the images of contemporary combat aircraft, then tanks and other military hardware. It then disappeared.
Source: UFO Ukraine
---
Date:  June 1989
Location:  
Time:  
Summary:  
Source:  
Location. Lesozavodsk, Primorskiy kray, Far East Russia
Date: June 20 1989
Time: noon
Two girls encountered a strange being that appeared to float above the ground towards them. It left a silvery trail behind him that faded slowly. It was described as humanoid and robot-like in appearance, it had silvery gray hair. As it passed the witnesses it emitted a strange squeaking sound and emitted a bright light in the direction of the witnesses causing a headache on one of them. Several bus passengers also saw the humanoid and as the humanoid walked in front of a passing car, it turned a strange silvery gray color. The humanoid then continued and disappeared towards a nearby bridge.
Source: Yaroslavl Investigations, FSR #35 Vol. 3
---
Date:  June 29 1989
Location:  Chrysoptera Macedonia, Greece
Time:  0230A
Summary:  Several village residents had previously seen strange flashes of light in the sky. Later on an elderly woman was doing some household chores when she heard a loud bang from outside. She ran out and found her granddaughter in a state of shock. The girl told her that she had seen a large white cloud form in the garden then the figure of a giant, almost 8 meters tall appeared. He seemed to be totally encased in mist and was slightly deformed. He suddenly disappeared in plain sight emitting a loud banging sound. Large footprints were found at the site of the encounter.
Source:   Thanassis Vembos, Strange Magazine # 4
---
Date:  June 29 1989
Location: Bradford, Ontario, Canada
Time:  0339A
Summary:  The witness was sleeping on the couch that night, when she suddenly woke up feeling very apprehensive. She felt a strong buzzing sound in her head and became completely paralyzed. Next thing she knew it was already 0500A. Later the witness was able to remember that several 3 to 4 foot tall humanoids with very thin arms and smallish heads, had appeared in her room and had taken her up through the roof. They pointed at a large dark boomerang-shaped object overhead and told her that it was a "light portal", she was then taken onboard. Inside the ship she saw an enormous ziggurat shaped ship, ringed with white running lights at each level. She was told that it was a "light ship" that traveled inter-dimensionally on light particles. The beings also talked about the human perception of dying and the existence of many other dimensions. A few nights prior to this incident the same witness had several small beings in her room and had gone immediately to sleep.
Source:   John Robert Colombo, UFO's Over Canada
---
Date:  June 1989
Location:  
Time:  
Summary:  
Source:  
Related articles