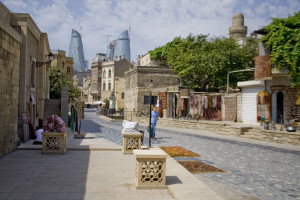 (Last Updated On: July 6, 2016)
Date: 1989
Location: Miami, Florida
Time: unknown
Summary: Filiberto Cardenas reported being transported to an underwater base where he felt a strong pressure in his chest, he had difficulty in breathing. Then as walked down a tunnel he saw numerous human like beings. Soon he hand an encounter with a terrific being, only described as having a penetrating look and a voice "like thunder" that informed him that one day he would make his appearance among men. No other information.
Source: Exodisea
---
Date: 1989
Location:  Novocherkassk, Rostov region, Russia
Time: unknown
Summary: A soldier while on guard duty was found missing from his post, he left behind his AK-47 automatic machine gun. The officers declared him AWOL. However 3 days later the soldier appeared at his post again. He reported being taken onboard a UFO, and drew a picture of the humanoids and the inner structure of the UFO. Officers of the staff of the North Caucasus military district interrogated him in depth, and at first suspected him of being a deserter. But all the testimonies agreed that something really anomalous had occurred to the soldier. No other information.
Source:  "ENIO" Research group in "Crossroads of Centaurs" Rostov # 2
---
Date:  1989
Location:  Baku, Azerbaijan
Time:  unknown
Summary:  A group of students at the local Caspian High Military School encountered a huge (6-7m) humanoid entity near an olive grove. The entity was covered with dense black-brown fur and had only one red eye positioned below his forehead. The eye was big, the size of a pomegranate. Other witnesses also encountered the same or similar entity during the same time period around Baku.
Source:  Ali Ahberdiyev, Chairman of the Baku club on anomalous phenomena, ASSA-IRADA quoted in "Liaisons of the Universe" # 5 May 1994
---
Date:  1989
Location:  
Time:  
Summary:  
Source:  
Location. Khabarovsk, Far East, Russia
Date: 1989
Time: unknown
A local resident named S. Klimenko, a research worker at a secret military scientific institute reported being abducted by several humanoids and taken onboard their spacecraft. The entities were described as having large hairless heads, with round eyes and flattened ears the curl over their skulls. Klimenko claimed he was taken to a large underground base on the moon. Amazingly, there he encountered dozens of "terrestrial" scientists working inside a myriad of laboratories inside the base. These scientists had been apparently abducted from earth at different time periods. The aliens invited Klimenko that he worked for them, also on the underground moon base and somehow showed the witness a vision of a future car accident in which his wife and children would be killed and the witness himself would suffer a severe concussion and numerous fractures. Apparently the witness refused to work with the aliens and reportedly their tragic vision of the future came true.
Source: Svetlana Anina in: "The Secret Doctrine" # 22 2003
---
Date:  1989
Location:  
Time:  
Summary:  
Source:  
Location. Perm, Russia
Date: 1989
Time: 0100A
A woman, a night security guard at a local garage was standing with her dog near the entrance when she noticed a strange red glow. Suddenly she heard a voice from her dog talking to her. At first she began to laugh hysterically, and said, "Come into the garage". But she became frightened since no one was visible. The dog began behaving in a peculiar manner, grabbing the witness by her sleeve and pulling her inside the garage. The woman then stood near a column, and heard the voice again, asking clear questions in her consciousness. Then several transparent but visible humanoid figures appeared in front of her. She remembered asking them, "You are not people, aren't you?" They answered, "Yes we are not people and we have come for you." Then she felt a powerful vibration and everything began to shake, her fur hat fell from her head. She thought she was going crazy or getting sick and then lost consciousness and returned back to her senses only several hours later in a quite different building located across the road. She thought that her experience was probably just a dream, but she evidently had lost most of her memory. When a hypnotic regression was attempted on the woman she experienced a terrific headache and could not go on.
Source: V. Pyankov, psychiatrist, Perm Russia
---
Date:  1989
Location:  Central Texas, exact location not given
Time:  0200A
Summary:  The witness suddenly woke up to see a brilliant beam of blue light shining onto his chest area and coming in through an open window as his wife slept next to him. He could hardly move but was able to look out the window and see hovering above the neighbor's house a large cigar shaped craft outlined in blue light. He remembers being floated out of the house through the open window and into the cigar shaped craft. Inside he was examined by several 5-foot tall beings that resembled large insects. He was told by telepathy to relax and that he was not going to be hurt. He could not remember what happened next.
Source:   Tom Dongo, Alien Tide
---
Date: 1989: Fujing Province, China 43 Witnesses UFO And Creature
---
Date: 1989
Location: British Columbia
Time: 0230A
Summary: The witness suddenly woke up feeling that there was someone nearby. He lifted his head slightly to look over towards the doorway. He saw half of a whitish face, small in the chin, bigger in the head, with large black eyes. When he sat up the head pulled back away from the doorway and disappeared from sight.
Source: UFO British Columbia
---
Date:  1989
Location:  
Time:  
Summary:  
Source:  
Location. Anino, Moscow, Russia
Date: 1989
Time: daytime
The physicist E. Ziborov (candidate of the technical sciences) was resting in his bed on a Saturday, daydreaming when he suddenly felt as if someone was staring at him but no one was present in the room. He began looking around the room, gently rubbing his eyes when he saw "something". That "something" according to the witness was a huge 3-meter tall "man" that was slightly bending forward, the humanoid entity was staring at the witness. The huge entity appeared "nebulous" and not exactly solid, but it still stared at the witness with a piercing glance. The creature had a head, torso with huge shoulders, but no facial features and other details could be discerned. The entity eventually vanished and afraid, Ziborov did not tell anybody about the incident only to his wife several months later and she did not believe him. Besides this encounter when Ziborov and his family moved to the apartment in 1983 they experienced strange knocks at night everyday for 7 years straight. The strange knocks usually came at around 0030A and lasted all night with periodical intervals. In 1988 the knocks were heard in a wall between two rooms. Sometimes these knocks were very strong and seemingly rattled the walls. After the strange knocks stopped Ziborov felt a strange ringing sound in the left part of the back of his head.
Source: Letter published in "Chertovszhina" newspaper, Simferopol and
Yalta, Crimea, Ukraine # 8
---
Date: 1989
Location:
Time:
Summary:
Source:
Location. El Yunque Puerto Rico
Date: 1989
Time: 1830
As her husband and a friend attempted to repair a truck nearby, 35-year-old Maria stayed behind by the car in order to look around the forest and take pictures. When she returned to the car she left the door open as she sat inside to rest. Suddenly out of nowhere there was a man standing next to the car about three feet away from her. He stood there for about 30 seconds without saying a word. The figure was about 6' tall, man-like, who spoke in an American accented monotone and walked in a stiff gait. He was very pale and hard short blond hair. He wore a colorful Hawaiian shirt and blue pants. The stranger approached the men and asked for a ride back to town since his car had apparently broken down. On the trip back to town, which took about 20 minutes the stranger, sat without moving or speaking a word. The stranger asked to be let out in an isolated part of town where there were some abandoned houses; he left the car without saying a word and quickly disappeared down an isolated street. The witnesses soon realized that the man had apparently communicated with them by using telepathy.
Source: UFO PR Vol. # 1 # 1
---
Date:  1989
Location:  
Time:  
Summary:  
Source:  
Location. Maroochydore, Queensland, Australia
Date: 1989
Time: evening
A man living in an isolated area reported seeing a round disc-shaped object above him in the air about 20-30 meters or so. The disc had windows around it and the witness was stunned to see a "person" waving at him out of one of these windows. The object soon disappeared from sight.
Source: http://www.uforq2002-15
---
Date:  1989
Location:  
Time:  
Summary:  
Source:  
Location. Caguas Puerto Rico
Date: 1989
Time: night
A week prior to the witness delicate breast surgery, she recalled being in her living room with her parents, when suddenly a bright light form an unknown source outside, illuminated the room. The witness looked out the window and watched a bright disc shaped object apparently landing in her back yard. Her parents acting in a strange manner told her to close the door and to follow them to their room. She refused and watched the front door of the house suddenly open and a small elderly woman, accompanied by two short humanoids, described as having large oval shaped heads, large black eyes, and long thin arms, entered the living room. The witness was suddenly unable to move as the elderly human looking woman approached her and told her not to worry about the forthcoming surgery that everything was going to come out all right. The woman grabbed her hands and gave her an assuring squeeze. The woman and the two beings then walked out and entered the landed disc, which quickly took off. The witness was then finally able to move.
Source: Evidencia OVNI # 7
---
Date:  1989
Location:  
Time:  
Summary:  
Source:  
Location. Sydney New South Wales, Australia
Date: 1989 Time: night
The main witness had gone to bed and had left his brother and father watching TV. He came out 3 hours later and found his brother and father asleep. A period of missing time was apparently noticed. Later under hypnosis the witness recalled meeting five "aliens", two tall gold colored types and three short gray humanoids. The beings all wore robes. The witness reported some type of mental communication and remembered that a needle was inserted in his head. He also recalled being in a strange room and seeing powerful lights beyond the doorway.
Source: Keith Basterfield
---
Date:  1989
Location:  
Time:  
Summary:  
Source:  
Location. Tbilisi, Georgia (USSR)
Date: 1989
Time: night
A young woman reported encountering a huge man-like figure that entered her bedroom late at night. He wore gloves. The witness touched the humanoids hand to make sure she wasn't dreaming. No other information.
Source: Helga Morrow, Missing link # 124
---
Date: 1989
Location: Tbilisi, Georgia (USSR)
Time: night
Summary: A man encountered a small three-foot tall gray man in his bedroom. The humanoid was described as having a white face, black hair and holding a strange object. Later at 0600A the short being reappeared along with a taller undescribed entity. No other information.
Source: Helga Morrow, The Missing Link # 124
---
Date:  1989
Location:  
Time:  
Summary:  
Source:  
Location. Adelaide Australia
Date: 1989
Time: night
The witness was confronted; apparently in her bedroom by several beings with thin bodies, gray skin, and large hairless heads with slanted, deep, and dark blue eyes. One of the beings was female and held a baby towards the woman. She was then asked by the alien to hold it and nurse the little being. No other information
Source: Jenny Randles, Star Children
---
Date:  1989
Location:  
Time:  
Summary:  
Source:  
Location. Near Sierra Bermeja Puerto Rico
Date: 1989
Time: night
In an isolated dump site a security guard was resting in his vehicle when suddenly a huge bright white light descended over the car and flew over it, quickly disappearing from sight. He stepped out of the car and was confronted by a tall winged gargoyle or pterodactyl type creature that was perched on a nearby dirt mount. It briefly stared at the witness then flew away from the area.
Source: Hank Worbetz
---
Date:  1989
Location:  
Time:  
Summary:  
Source:  
Location. Deming, New Mexico
Date: 1989
Time: night
The witness, a nursing home worker was suffering badly from dizziness as a side effect of medication and was only able to walk by holding onto furniture. During that time she had a dream-like experience in which she saw four men, each four-foot tall with coveralls and hoods over their faces. They were holding a "mysterious box." She suddenly felt herself being slammed back onto the bed, and the entities were gone. She was sweating profusely. She went to the bathroom where she discovered that she was cured of her dizziness. She also reports that right after going to the bathroom; a heavy object struck her roof and ran across it.
Source: Preston Dennett, UFO Healing
---
Date:  1989
Location:  
Time:  
Summary:  
Source:  
Location. Maylands, Western Australia
Date: 1989
Time: night
The witness recalled several short squat entities that entered his bedroom and apparently lifted him up and carried off to an undisclosed location. He has been involved in other encounters.
Source: Keith Basterfield
---
Date:  1989
Location:  
Time:  
Summary:  
Source:  
Location. Santos Air Base, Vicente de Carvalho, Brazil
Date: 1989
Time: night
At a local air base, a sentry standing guard by the airplane hangars near the control tower spotted a female figure completely illuminated and floating above the water nearby. Afraid he ran to obtain additional witnesses that were working nearby. One of the witnesses attempted to approach the enigmatic figure but as he approached to within 3 meters it suddenly vanished in plain sight.
Source: Revista Brasileira de Ufologia
---
Date:  1989
Location:  
Time:  
Summary:  
Source:  
Location. Cape Carteret North Carolina
Date: 1989
Time: night
The 8-year old witness was watching television in the living room when a small green troll-like creature came through a door that materialized across the room from him. The creature said something that the witness cannot remember. The witness began screaming and his sister came running into the room to look where the witness was pointing and saw the creature step back through the door and the door dematerialized. The creature was described as about 3 ft tall, green skin, bald headed with long rabbit like ears and long arms. It was holding a cane-like object.
Source: The Unexplained
---
Date:  1989
Location:  
Time:  
Summary:  
Source:  
Location. Lausanne, Switzerland
Date: 1989
Time: night
The witness was alone in the apartment and suddenly woke up terrified, her heart beating loudly. Two figures then came in through the door. The figures appeared to be wearing wide beige raincoats, made of some sort of cloth, also wearing hats made of the same material and color. The beings seemed to be faceless, with ovoid heads without ears, their faces showing darker shades where the eyes and the mouth would normally be. Their mouths were thin and horizontal. They had oval shaped, expressionless eyes in a vertical location, both wide and hollow. The beings were slim and very tall. The witness somehow knew that the closest one was a "male" and the one following right after was a "female." That's all she is able to remember of the incident.
Source: GREPI
---
Date:  1989
Location:  
Time:  
Summary:  
Source:  
Location. Near Mt. Hood, Oregon
Date: 1989
Time: night
A farmer near this location saw a big shimmering "raindrop" shaped area, 6-7 feet in diameter apparently hovering over the ground. It looked like a shimmering drop of water…he could see clear through it. All of the sudden a Bigfoot type creature stepped out of the object and ran into the woods. (Could this be some kind of space-time portal?)
Check resemblance with Sedona case in summer 1989.
Source: WBS Alien Report Vol. 1 Number 2
---
Date: 1989
Location: Karapelit, Bulgaria
Time: night
Summary: As an unidentified flying object hung over a house of a local resident the woman who lived inside encountered a dark colored humanoid. Another object landed near Dobrich and left a powder-like substance on the scene, it was identified as polyprolilene used in space technologies. No other information
Source: Miroslav Minchev, Bulgaria
---
Date: 1989
Location: Near Aktash, Altay region, West Siberia, Russia
Time: night
Summary: According to the testimony of retired Major I. A. Samoilenko a soldier of the local frontier guard detachment had disappeared from his night watch. The military immediately organized a search, but it brought no results. But three days later the missing frontier guard was found 5km from the mountainous settlement of Aktash. The soldier was very frightened, physically exhausted and could not explain any details of what had occurred. After a long rehabilitation period and therapy on him conducted by officers of a special military KGB detachment, the frontier guard remembered that during his night watch a bright flash of light had blinded him and after that he had lost consciousness. When he returned to his senses, he found himself in a strange room with walls that emitted an even bluish light with no visible source. Suddenly a voice from nowhere, that resembled that of the voice of a female or child, greeted him and warned him that he would be taken on a long journey. After that it told the soldier that if he were selected for that honorable mission he would be helping a distant civilization very similar to humans in many aspects and located in the Gemini constellation. After that was said, the soldier lost consciousness again. He vaguely remember that next he saw several humanoid figures "without faces" leaning over him and examining his body. He was then exposed to attacks of sudden unbearable pain during this "medical examination". After that he fell into a state of powerful euphoria and bliss, as if being narcotized. After examination at a local military hospital a commission found the mentally unstable or insane. And one and a half month later the unfortunate died of a fulminating illness similar to exposure to high doses of radiation.
Source: Sergey Skvortsov, "NLO" Magazine Saint Petersburg # 42 October 18 1999
---
Date:  1989
Location:  
Time:  
Summary:  
Source:  
Location. Rybinsk, Yaroslavl region, Russia
Date: 1989
Time: night
Strange and mysterious events began occurring in the home a local resident named Tamara, unexplained disappearances of metallic objects, sounds and knockings from an unknown origin. At times Tamara and her guests felt the presence of huge tall "men" or entities in the room that were watching all the proceedings. One night Tamara saw a small star-shaped object flying amid her room. Her fear suddenly changed to strange tranquility or expectation of something good about to happen. Several days later, again in the dark, she again saw the "star" floating in midair 50cm above the floor. She watched the star-shaped light stopped by the front door. Once there, a "screen" appeared, resembling that of a TV screen, but much smaller in size. In both sides of the screen she noticed unknown symbols, and geometrical figures black in color, triangles, squares, circles, etc. Soon after, faces began appearing on the screen; in the bottom section she saw a male face with beautiful, perfect features, with a non-human peachy color skin. He wore a silver cap that was tight fitting on his head. He had large beautiful eyes that stared at Tamara in a benevolent manner, full of understanding. Two other faces were clearly seen above. One of them was humanoid bluish in color, with closely set eyes, which looked intently at Tamara. This alien began a telepathic conversation with the witness. The other alien face was more Asiatic in appearance, but with round dark eyes without whites. The face was somewhat unpleasant to her; she felt something it was some kind of biological robot. Later UFO researchers from the Yaroslavl group showed her pictures of alien portraits and she was able to identify some of them. She does not remember how much time she communicated and how much information was given to her. Only the feeling of trust and quiet communication remained. She distinctly remembered saying the following words, "I wish to be cured, if that happens, I could help people the rest of my life". Soon the screen switched off the same way it was originally activated. In the morning nothing was evident of what had occurred the night before, except for the scorched flowers on the windowsill and the witness felt her hands "burning" in an unexplained manner, she wanted to do something, to help someone. Apparently her contacts continued and she was told she was communicating with the forces of light, or representatives from a civilization in the Orion constellation.
Source: I. Marysheva, Rybinsk, Yaroslavl UFO Research Group In "Versiya" digest # 18 1996
---
Date:  1989
Location:  
Time:  
Summary:  
Source:  
Location. Izmaylovo, Moscow Russia
Date: 1989
Time: night
A local woman named G. Savina was in her bedroom when she looked out the window and saw a round object encircled in multicolored lights approaching her apartment. The witness closed her eyes as if expecting the next event, while her young daughter slept in the same room on a sofa. A short time later she saw the legs of two "men" standing near her. They wore tight-fitting silver suits. She became still, afraid to move. She then sensed what felt like a cool breeze around her head. She thought that maybe the aliens were ventilating her brain (?). When she decides to look up the aliens were gone and the round object was slowly moving away from the window. She looked at her younger daughter still sleeping peacefully as if nothing had happened. In the other room her older daughter also slept peacefully. No traces were found on the window or the balcony area. But half a year after the incident there was substantial & periodical bleeding from the nose of her young daughter, (a possibly evidence of an implant in her brain, through her nose). The young girl had to be hospitalized and was kept in the infective disease department for a week. Around the same time nose bleeds were also reported by the witness and her adult daughter. The doctor later found that the witness's nasal partition was inexplicably missing; he could not explain why that had happened.
Source: "NLO" # 11 October-November 1996
---
Date:  1989
Location:  
Time:  
Summary:  
Source:  
Location. Verkhniy Lemezy, Bashkortostan Republic, Russia
Date: 1989
Time: night
Numerous witnesses in this remote village amid mountains and forests began encountering humanoid entities in the nearby forest beginning in early 1989. The encounters lasted for about a year. Locals were afraid to venture into the forest. Numerous landings of ellipse-shaped objects were seen in the forest. The humanoids were described as tall, about 4-5 meters in height, and there were also smaller ones that never attempted contact with the locals. The taller entities communicated telepathically with local villagers on several occasions. The aliens were reported to have been similar to humans and apparently the locals were able to understand them. However during the encounters the witnesses experienced incredible fear, and felt as if they stood under high voltage electric power lines (electromagnetic effects?). The aliens asked some of the locals where could they obtain "enketerm" (?) a metal of supposed high durability. The amazed locals had never heard of that specific metal. The aliens also asked strange questions like, "What trajectory can we use to reach Sweden or Switzerland?" The witnesses also noticed that their watches would cease to function while in the forest, radios and taper recorders also refused to operate in anomalous areas. People also sense a powerful magnetic attraction to certain areas. At nights they would see triangular shaped objects, which shone beams of light over the forest, strange columns of light and also hear unexplained sounds. On one occasion a witness watched a rectangular-shaped screen floating in the air and saw images on it like in a large outdoor cinema. The screen contained vivid colors, which the witness had never seen before in his life and fell cold while the screen was present. The village was also visited by a group of physicists interested in investigating the phenomena, but strangely most became ill and left the town. Locals also noticed a strange alien device, resembling a submarine, which appeared and disappeared in a pond near the village, as if moving underwater and underground. The water in the pond changed its composition and became like liquid paraffin. During the appearance of the aliens and the UFOs there were numerous power outages in the city, television sets also malfunctioned regularly. At times locals also saw strange geometrical figures in the air that apparently created a strange sleepiness among the witnesses. Apparently this activity was related to a possibly underground base located near the village.
Source: Alexander S. Kuzovkin and Nikolay N. Nepomnyashziy in: "UFOs Requests Landing" Moscow 1991
---
Date:  1989
Location:  
Time:  
Summary:  
Source:  
Location. Stepanakert, Nagorny Karabakh province, Azerbaijan
Date: 1989
Time: night
Witnesses Mrs. Karina Andryan, a doctor at the local hospital and her husband Joseph heard a knocking sound at their living room window of their 2-story house. Joseph approached the window and saw a man wearing a spacesuit that invited Joseph to travel with him. However Joseph excused himself and politely asked the stranger to leave him in peace, since his wife and kids were ill with the flu. The alien turned around and walked to a nearby landed small disc-shaped object, which then took off and left the area. Around the same time also in the nearby village of Noragukh aliens reported came in contact with pupils of the local school.
Also in Vaguas, Mardakert area humanoid aliens reportedly appeared in the village and communicated with a young female resident of the village. No other information.
Source: Vladimir Mailyan Ukraine in: "Interesting Newspaper" # 4 1999
---
Date:  1989
Location:  
Time:  
Summary:  
Source:  
Location. Las Vegas Nevada
Date: 1989
Time: late night
The witness had gone to bed feeling very ill, with a severe sore throat and bronchitis. She had also had several bruises on her thigh due to performing on stage and striking that spot with a metal tambourine. She prayed to God to heal her and went to bed. She woke up in the middle of the night and saw two beings standing over her. One was at her side, the other at the foot of the bed. She could not scream or move. She could not see their faces, but she could make out their shape. They had large heads and long arms, and were apparently gray in color. She suddenly was able to yell out and screamed for her roommate to wake up. He roommate woke up and saw the intruders by the bedside. In the blink of an eye both beings put their hands on her chest and disappeared. She fell back asleep and when she woke up the next morning she was apparently cured and the bruises were gone.
Source: CAUS
---
Date:  1989
Location:  
Time:  
Summary:  
Source:  
Location. Near Voronezh, Russia
Date: 1989
Time: late night
After experiencing radio and total engine failure to their vehicles two witnesses, including M. H. Polyakov, coasted to the side of the road and exited the vehicle to smoke a cigarette. After several attempts he was for some unknown reason unable to light the matches and threw them away. Suddenly he heard shouts from his friend; turning in that direction he saw a huge bright pinkish yellow sphere descending about 100 meters away. The light on the sphere suddenly flared up and a beam of light emerged slowly rummaging over the ground, bluish sparks could be seen around the beam. The witnesses felt a sense of fear and constraint. The motor of the vehicle engine began to smoke and the radiator began to steam, as if overheated. Suddenly a heavy presence was felt on the driver's seat of the vehicle, as if an invisible entity sat there, one of the men reached towards it and touched something, the vehicle had apparently rocked from side to side as if something invisible had entered it. The beam of light soon began moving away and the oppressive atmosphere began to dissipate. And the sphere vanished. The vehicle returned to normal with no apparent visible damage. Later one of the witnesses experienced a strong discharge of electricity as he touched a handrail. Both suffered from disturbing nightmares after the incident.
Source: UFOZONE Russia
---
Date:  1989
Location:  
Time:  
Summary:  
Source:  
Location. Pishpek, Kirghizia
Date: 1989
Time: late night
A metal worker, V. Bigunyaka was returning home when suddenly a bright bluish light illuminated the area around him, a pulsating light descended above him, gradually increasing in size and changing color to a bright orange red. At this point an object shaped like a cucumber about 3 to 5 meters in diameter landed close to the witness. Bigunyaka grew torpid and was unable to move. From the landed object two figures the size of 10-year old children emerged. Both wore silvery tight-fitting clothing. Showing strong curiosity the two short silver-clad figures slowly began to approach the witness. They stopped at about 4 meters away, staring at the witness, sometimes squatting and changing positions repeatedly. The figures were human-like with slender extremities. The witness attempted to shout a greeting but was unable to emit any sound. The whole time he had fallen into a puddle, which was the main source of curiosity to the humanoids. He could only flop his hands and splash water at the staring figures. Soon the short humanoids without moving their feet glided away towards the landed object. At this time the object changed form, appearing more rounded, and emitting a whitish-blue glow that turned to a golden glow. From the top it emitted a thin beam of green light. Apparently the entrance to the object was in that area at the rear. However the witness could observe no openings on the object. Soon the witness regained the ability to speak and move and noticed a completely silence in the area. He heard a sound that seemed to originate from the back of his head resembling "ay-ay-ay" and watched the object slowly rise up and float above the machine shop building, it became dark and then rocked back & forth before moving away at high speed.
Source: UFOZONE Russia
---
Date:  1989
Location:  
Time:  
Summary:  
Source:  
Location. Reseda, California
Date: 1989
Time: late night
A local family experienced a series of sightings and abductions by the gray type aliens, culminating in what some UFO investigators call "a baby presentation". The main witness, Kelly Robinson experienced four consecutive visitations over a period of a few months. During each encounter she was able to converse with the aliens. On the first encounter Kelly awoke to find four gray type aliens standing around her bed. One spoke telepathically, telling her, "Do not be afraid. Come with us. You won't remember this." Kelly however was very feisty and independent and was able to remember. She recalled being taken into a small round room and placed on a table. They told her, "We are going to take your memory away. You'll not remember this…don't be afraid. We're not going to hurt you. You can't remember this." But Kelly screamed, "Yes I will!" This argument went back and forth, with the aliens telling her she couldn't and wouldn't remember, and Kelly screaming back that she would. Then they cut her arm. She woke up in the morning and immediately looked at her arm. A neat two-inch scar exactly where she remembered the aliens cutting her was there. 2 weeks later the aliens returned, telling her that they were going to take her memory, again she protested, telling them that she was going to tell her parents. They told her, "No you're not…your parents wouldn't understand. You better not tell them, you know." A few weeks later they returned. As usual they attempted to erase her memory of the event telling her, "You're going to forget everything." However as usual she was able to recall the events. On her final encounter, the aliens appeared and said, "We need to talk to you. Come with us." But Kelly resisted and threatened to tell her father. This apparently angered the aliens. However Kelly insisted that the aliens were benevolent and meant no harm.
Source: Preston Dennett
---
Date:  1989
Location:  
Time:  
Summary:  
Source:  
Location. Sochi, Caucasus, Russia
Date: 1989
Time: around midnight
A woman named Anna Gudzenko, while staying in her parent's house encountered a strange humanoid entity standing near her bed. Humanoid had Negroid features, with completely black skin, totally hairless, huge eyes and thick lips. He looked young in appearance, maybe 20 years of age. The visitor stood in silence and just stared fixedly and silently at the witness. This lasted for about 2-3 minutes, and then the entity seemed to dissolve into thin air. Anna had previous encounters with exactly the same entity, the first visitation when she was only 8-years of age. All of the encounters were with the same type of entity.
Source: Alexey K. Priyma, "XX Century, Chronicle of Unexplained Phenomena" Moscow 1998
---
Date:  1989
Location:  
Time:  
Summary:  
Source:  
Location. Fairfield, Vermont
Date: 1989
Time: 2000
The witness was sitting in the living room watching television. There was a large window over the television set and he saw a very bright outside which at first he thought was an airplane. After 10 minutes of watching the light on an off he realized that it wasn't an airplane, it was so bright that they shut off the light and television and looked out the window. The lights were on a huge "spaceship" about 5 stories tall. They could see a row of windows near the top with beings in the windows, they were moving around. Their heads were big and they seemed to converse with one another. The ship seemed to be barely moving in the air so they got a good look. The witnesses then went outside to get a better look. The craft was not making any sound. Through one of the lower windows they could see what looked like a set of stairs going up. The craft looked triangular-square in shape and it was huge.
Source: http://ufoinfo.com/sightings
---
Date:  1989
Location:  Near Cory, Indiana
Time:  2200
Summary:  The witness was driving on highway 46 on a clear moonlit night as he approached Cory he looked ahead on the left hand side of the road in the distance and saw a dark object in the sky. At first he thought it was a slow moving airplane. But it seemed pretty low to the ground and he could not make out any lights. He was curious about the dark object and kept his eyes on it and he drove down the highway. As he got closer he began to slow down so he better see the object. There were two cars in front of him and they also slowed down. As he got closer to the object he could make out a triangular form. He could even see white lights that he thought were cockpit lights. As he got even closer, he could see these were rectangular windows at one end of the triangular object. As he came right up on the object, he pulled off onto the right hand side shoulder of the road. So did the two cars ahead of him. He rolled down the driver side window and looked squarely at the object. It was 300-500 yards away. It was triangular and it was dark. It had white light coming out of the triangular windows. The witness seemed to vaguely remember that it had other lights. As he got closer, the witness became more inquisitive and began to examine the object at a fairly close proximity. The object was hovering and was totally silent. Suddenly the witness became scared and began to pull away, so did the other two vehicles. Before leaving the witness reported seeing a figure in one of the rectangular windows and was overcome with a feeling of fear. Whereupon he left the area at a very high rate of speed accompanied by the two other vehicles. Later on, down the road he saw a group of vehicles parked on the side of the road including a heavy truck he also saw a group of people that appeared to be consulting a map. Others in the group were pointing in the direction from which the witness had come from.
Source:  WUFOD, Indiana Mufon
---
Date:  1989
Location:  Vasilkov, Ukraine
Time:  2300
Summary:  Irina Antoshkinoya was walking home late one night when suddenly before her eyes against the background of the darkening sky appeared an enormous rider, gray in color with a beard, it wore a metallic shiny armor and a helmet on his head. The horse on which it sat in glory was enormous also, Herculean in nature. The bizarre apparition drifted silently above her and disappeared from view. Astonished she ran home but again the same rider appeared before her and seemed to smoothly gallop in the sky, she resumed her dash to her home while the rider seem to follow her there, it disappeared once she arrived home.
Source:  Laboratory IKS Russia
---
Date:  1989
Location:  
Time:  
Summary:  
Source:  
Related articles