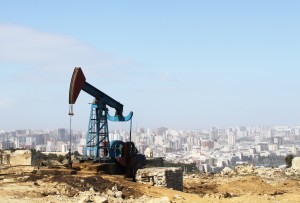 (Last Updated On: March 25, 2016)
Date: May 1990
Location: Rostov-on-Don, Russia
Time: daytime
Summary: Yuri Yakovlev had just arrived at an ecological resort island in order to relax and enjoy nature. He stepped out of his car and lit a cigarette. Suddenly a strange flying object appeared from behind some trees, it was shaped like a convex lens. It then started hovering directly above the witness. Two columns of light were sharply directed towards the ground. They resembled round poles of light. Inside one of the columns an alien woman appeared, she was very tall, slender, with an elongated face. She asked Mr. Yakovlev, "What is your name?" He said, "Yuri…what is yours"? "Khash Ka" she answered. "Who are you?" He retorted. Her reply was "I am a member of a team studying civilization on Earth. I need additional data…remember, soon a great catastrophe will occurred on earth, one third of humanity will die!" The woman then disappeared. The columns of light were then pulled back inside the bottom of the disk. The object then moved with a jerk and disappeared.
Source: Aleksey Priyma, "UFOs Witness to the Unknown" Anton Anfalov
---
Date: May 1990
Location:  Donetsk, Ukraine
Time: late night
Summary: 2 months after his original contact, Ivan Nikanorovich again heard his dog barking. He looked out the window and noticed two silhouettes of very tall humanoids that were walking around his yard apparently searching for something. Ivan decided not to tempt his fate this time and hid inside his room. He did not see the tall aliens leave.
Source:  Gennadiy Ya. Leszshenko, "Edge of the Unknown, or What's Behind the Curtain (or veil?)" Donetsk 1994
---
Date: May 1990
Location: Baku, Azerbaijan (USSR)
Time: night
Summary: A young man named Eldar from the village of Nachichevan a student at the Azerbaijan Polytechnic Institute was on his way to his aunt's house after having visited some friends. At the time the city of Baku was occupied by Soviet military troops as a result of riots and conflicts between Azerbaijani and Armenians and it was after curfew hours, everyone was locked in their homes. Walking next to the old universal department store, Eldar noticed a faint light shining from the basement area. He suddenly noticed movement inside the basement and saw someone's head appear and call out, "Hey boy, help me get out of here!" the stranger spoke to Eldar in pure Azerbaijani language. When Eldar approached the stranger he noticed that the man was unusual in appearance, and appeared unnaturally "aged". The stranger was holding a strange flashlight in one hand and was desperately trying to get out of the basement. From outside the basement, a large black suitcase (like a diplomatic pouch) was visible on the ground nearby. Eldar stretched his hands and helped the "aged man" crawl out of the basement, and closed the window. At this point Eldar realized that the man was holding a strange globe-shaped device which emanated light, which penetrated through the man's hand, lighting up his tendons, veins and muscles. The witness became numb with fear after seeing that and almost decided to run away to his nearby home. But the elderly stranger asked Eldar to accompany him across the underground crossing located under the boulevard. Eldar's feeling of fear increased as the stranger appeared to read his thoughts and began asking numerous questions. The stranger spoke in very pure Azerbaijani, too pure in nature sounding like the literature variant, which increased the boy's unease and suspicion. The stranger was about 180cm in height, with a normal size head and dressed in quite common clothing. Suddenly he said unexpectedly, "Son, come with me, you will see things you have never seen before". With those words the strange man took a small oblong shaped device from the black "suitcase", a device which nowadays would have resembled a portable "pocket" computer. He then said to the astounded Eldar, "If I press these 2 buttons, we will appear in my world, and you will not regret it. Think about my proposition. It can change your life completely". Confused thoughts quickly began circulating in Eldar's head and then he glanced at the computer like device that the stranger was holding and at the opened suitcase, which inside he could see a number of tubes and unknown instruments. As the stranger stared coldly at him, Eldar decided to end the episode and without saying a word he took off in a sprint towards his aunt's house located only several meters away. But once he arrived at the home a suddenly sense of curiosity made him return, despite the sense of fear and worry present with him, but he somehow overcame that. However, once back at the underground crossing the stranger had completely vanished. Back home Eldar was unable to sleep for a long time. (The witness was to have a further contact with the same entity in May 1992).
Source:  Zaur Ismail-zade, Baku in "Fourth Dimension and NLO" newspaper of The Yaroslavl UFO Research group # 3 1994
---
Date: May  1990
Location:   Las Vegas, Nevada
Time:    4:00 a.m
Summary:  The witness was on his way back home to California and stopped off at the Tropicana Casino in Las Vegas and played black jack into the night. He went to the restroom and on his way back to the tables he stopped and watched a peculiar individual walking up the stairs. The person had a hat and sunglasses on, yet something wasn't right with the way he was walking or climbing the stairs. It looked like he was stuck in mud, his knees sort of came out to the side as he tried raising his feet to take the next step. The witness noticed also that there were about three more that looked just like him at the top of the stairs, some taller. They were all skinny, tall and had whitish hair that seemed to shimmer as if light was bouncing off it, the witness had never seen hair like that before. His immediate reaction was "what a freak" he thought to himself. Suddenly the one on the stairs stopped, turned, looking at the witness, the others at the top were looking down at him and at the witness who felt guilty for staring and decided to get back to his table.
Source:   Brian Vike new reports
---
Date: May  1990
Location:   
Time:   
Summary:   
Source:   
Location. Odessa, Ukraine
Date: May 2 1990
Time: 1430-1730
At a location called "the airport hamlet" the Kucherenko family was at home while workers were performing some repairs to their place. Sometime after lunch, a woman named Galina Lukinichna Kucherenko suddenly heard a clear and distinct voice say, "Get dress, and let's go!" She was wearing her dressing gown and without saying a word to her relatives she walked into the bedroom and began to change clothing. By this time she felt neither fear nor curiosity as to what was happening or had invited her, somehow knowing in advance that the "aliens" were coming to take her. As she was going out of her house, both her husband and daughter asked her where she was going and her enigmatic answer was that she was being "taken". No other words were exchanged, there were no words or protest from Galina either, and all those present took what was occurring for granted. At this moment the carpenters began replacing the ceiling. Galina walked out her of her wicket gate and headed towards a nearby shop, followed by her cat, "Murka". While walking away, Galina met her female neighbor, congratulated her with the holiday (May 1 International worker's day). The somewhat surprised neighbor asked her where she was going, and Galina answered in a matter-of-fact tone, "They are taken me to another planet". Her neighbor smiled and continued walking but when Galina's bizarre answer sunk in, she quickly turned around and to her outmost amazement, Galina was nowhere to be seen, she had completely disappeared. Her cat Murka was also missing, there was nowhere around where Galina or her cat could had hidden. At the same time Galina felt a sense of weightlessness and suddenly appeared on another "planet", she felt that she could move at ease and felt absolutely no fear. Everything around her was blue in color. She heard unfamiliar but very pleasant sounding music, symphonic in tone. She saw a bed of huge blue roses growing on a nearby field. She did not see any other living creatures around but noticed several buildings, not to high, unlike earth and also blue in color. She soon appeared in a light-colored building, which she could not describe later. Somebody sat her on a chair or a couch. Her cat Murka was rubbing against her legs. At this point Galina felt an incredibly joyful feeling. She could not remember for how long she sat there but her blissful state was suddenly interrupted by someone's voice, "Enough, is time to go home". She could not remember what happened next but her next conscious memory was of entering her home. Her worried daughter approached her and asked her where she had been for such a long time. "Thank God you have returned" said her husband. He reproached her since it was almost dinner time. He asked her where she had been and all Galina could say was that she had been in another planet. Three hours had passed. Her cat Murka had vanished, but it suddenly appeared 3 days later very thin, and with her fur covered by a faint bluish tint.
Source: Aliens—Are Already Here! Dnepropetrovsk 1992
---
Date: May  1990
Location:   
Time:   
Summary:   
Source:   
Location. Chernobayevka, Izyumskiy area, Kharkov region, Ukraine
Date: May 4 1990
Time: evening
A local tractor operator, Vladimir, was reportedly abducted onboard a UFO. After finishing his work he laid down on the grass in the forest for a respite. Soon he saw a UFO land about 50 meters from his location and several humanoid entities (not described) exited the object and walked towards the witness, the humanoids then dragged Vladimir into the object. Next the memory of the witness was partly erased; he remembered only partial details of his abduction, such as mountains, huge green forests, and what apparently was a UFO base (most probably in another planet). He was returned one day later. No other information.
Source: Vladimir S. Mantulin, Kharkov Anomalous Phenomena Research Group, Ukraine
---
Date: May  1990
Location:   
Time:   
Summary:   
Source:   
Location. Ufa, Russia
Date: May 8 1990
Time: midnight
Four men, including the main witness, I Ivashin were working at a local plant and were inspecting the boiler room outside when they noticed a luminous object moving in their direction. The object shone a white lusterless light. It then landed on a nearby garden. Ivashin then broke into a run and approached the object to within 100 meters. He could now see that the craft resembled a dark metallic upturned plate. An orange light emitted from some openings. As he attempted to approach closer, a mental command ordered him to stop and to not approach any further, that it could be dangerous. The witness stopped. Next to the object stood three humanoids wearing bright coveralls, and helmets resembling those of scuba divers. Their height was only about 1.50meters. They had long thin dangling arms. The witness shouted a greeting to the humanoids and asked them as to their point of origin. Their reply was that they came from the Constellation of Libra, the Red Star. He then asked them if they had the ability to cure earthly diseases, like cancer, AIDS, etc. They said they could, but since he was not a physician they could not tell him how, they only hinted that they used "energy" in the process. Furthermore they stated that earthlings were barbaric in nature and spiritually sick. They added that their civilization had lasted 100,000 years so far and that God was for everyone in the Universe. The humanoids then re-entered the object and it left. A strong smell resembling turpentine remained behind. Soon after this incident, Ivashin reportedly developed healing abilities.
Source: NLO Bank Russia
---
Date: May  1990
Location:   
Time:   
Summary:   
Source:   
Location. Norwood Massachusetts
Date: May 12 1990
Time: daytime
Jack Malacaria was busily washing a rug, as he did; he kept seeing a bright flash of light, flashing through the window. Then there was another bright flash of light and this time the light remained on. Something resembling a doorway of light or a portal then appeared in the middle of the floor. It opened and a man-like silhouette appeared. Malacaria heard a voice in his head. He received some brief information then the portal and figure disappeared. But as he kept working the voice kept talking to him in his head. He was apparently told that there were at least 170 different types of alien groups visiting the earth. He was to have further contacts.
Source: Michael Lindemann
---
Date: May  1990
Location:   
Time:   
Summary:   
Source:   
Location. Odessa, Ukraine
Date: May 13 1990
Time: 0100A
A local resident named Alexey Ivanovich Goryuha was in his bed trying to fall asleep when turned to the side of his bed facing the balcony window. Stunned he saw on the other side of the window a huge monstrous face almost the size of the window. The horrible alien face had dark-gray wavy hair, 2 huge round eyes, which emanated light, with no visible irises or pupils and a huge mouth—the alien was staring and smiling at the witness through the window. The alien's lower jaw was protruding, and it had very sharp protruding canine teeth. The huge humanoid had a hole or depression on the chin area where a beard would have been. Suddenly the legs of the witness became heavy and he lost his ability to move. Finally when he succeeded in waking his wife she only saw the shadow of the entity sliding away. At the same moment that the monster vanished an orange globe appeared at approximately 7 meters from the window. The UFO then emitted a thin red beam of light that crossed the ceiling of the room in a dotted line. Several seconds later it repeated the same procedure. For ten minutes the object moved from left to right. A dark strip was visible on the object, which was moving from top to bottom. Two small white lights were flashing on the spherical object, soon the strip vanished and a thin beam of light appeared from the object shooting upwards. At this point the witness became terribly afraid and soon the UFO vanished. The whole time the moon shone brightly in the sky.
Source: Archive of Odessa UFO Research Group
---
Date: May  1990
Location:   
Time:   
Summary:   
Source:   
Location. Sungla, Sangla area, Saaremaa Island, Estonia (USSR)
Date: May 14 1990
Time: 2345
Local resident Mrs. Vinbe Hari was at home when suddenly the door of her house opened. However she did not pay much attention to it, expecting her husband to return from the fields. Her 15-year old son Unar was already asleep. The witness turned around and was stunned to see a very tall man, completely unfamiliar to her and immediately after that three more similar appearing men entered her house directly through the wall. The strangers were more than 2 meters in height. The alien that she first saw then asked her in perfect Estonian, "Where is your husband?" Regaining her composure the woman answered that he was at work. "Let's go with us" continued the stranger, "You will see how we live and what places we visit. We will show you our planet." Confused, the witness said that she was only wearing her nightgown and that she was supposed to milk the cattle in the morning. But her alien guest insisted, "We will return you in the morning". And noticing that the witness had then walked to her bedroom to dress, the humanoid said, "You wont we able to move out of this room" The stunned woman attempted to walk into her bedroom but an invisible obstacle hindered her. After several furtive attempts she looked at the alien who was smiling and said, "You don't need to dress, you won't feel the cold. Don't be afraid, we will not harm you." Becoming afraid she asked the aliens why they had chosen her, she was 51years of age, he offers her son in her place telling the aliens that he was very smart. "No we don't want your son", answered the alien guest and approached the bed where Unar was sleeping, and then alien stretched his hand over the boy and this one seemed to go into a deep sleep. The strange then spoke with the other humanoids in a strange metallic-sounding voice in a totally unknown non-terrestrial language. Soon after that the other three humanoids walked out of the house, again through the walls at the same time the witness heard a deafening clapping noise. Afraid, the witness decided to run immediately to the other room, but again was unsuccessful. The alien stretched his hand towards her and she touched the hand, which felt very soft. Then both walked straight through the wall and the loud clapping sound was heard again. The alien vehicle was located nearby and both levitated in the air towards it. The alien held her by the hands floating together. When the aliens took the woman inside the craft, she saw the 3 other humanoids sitting around in the cabin on soft chairs in front of what appeared to be control panels. The door to the UFO then closed and it then zoomed up, leaving Earth's atmosphere and entering deep space. Finally the object landed in an unknown planet. The journey was quite speedy. There she was taken into some building or structure where she was interrogated by the aliens for about 1 1/2 hours in the presence of 5 additional aliens. After the interrogation she was brought back to earth and to her home. The aliens again visited her exactly one month later and again took her onboard the alien craft where possibly genetic experiments or "manipulations" were conducted on her. Despite the persistent attempts of researchers to obtain additional information, Vinbe Hari refused to divulge all the details, she remained evasive and silent. It was evident that something more profound had occurred to the witness onboard the alien spacecraft.
Source: Hans Hansovich Raucik, All-Union Ufological Conference, October 1991 K. Vitalyev, UFONIKS "Fourth Dimension and the UFO" Newspaper of the Yaroslavl UFO Center # 1 1998
---
Date: May  1990
Location:   
Time:   
Summary:   
Source:   
Location. Kudara Somon, Ulan Ude region, Buryat Republic, Russia Date: May 15 1990
Time: evening
In this isolated region near the Mongolian border several local villagers from independent locations were attracted to strange flashes to a local knoll and there spotted a large silvery craft on the ground. Orange and silvery heat waves seemed to pour from the object. Suddenly a huge man-like figure appeared next to the object and then immediately disappeared again, as if swallowed by the ground. Driver Vladimir Dondopov spotted a humanoid figure at least 4 meters in height standing next to the craft. Later on other saw similar additional gigantic figures next to the object, some saw figures wearing orange-colored garments while a fourth figure suddenly appeared next to the object this one wearing a black diver's outfit. The giant humanoids were not seen to come out of the craft they seem to just "materialize" next to it. A motorcycle police officer N. Zimirev, approached the craft and the craft and figures disappeared in a flash of bright light, similar to a photo flash. All these events occurred within a spate of 2 to 3 hours on that day.
Source: A. Klimov "Mass Hallucination?" "Truth of Buryati" Ulan Ude May 31 1990
---
Date: May  1990
Location:   
Time:   
Summary:   
Source:   
Location. Kairma, near Frunze Kirghizia (USSR)
Date: May 18 1990
Time: 2140
A 10-year old boy, Dima, came running to his home yelling that "space creatures" were outside. His mother looked out and saw several meter tall helmeted figures with glowing suits with stripes on their sleeves and trouser legs. The beings had hands with three claw-like fingers. Dima reported that when they noticed him, they pulled out a box like device from behind and aerial appendages appeared on their heads. When a car appeared the beings jumped into a nearby stream and stayed there until the car passed. While in the field the aliens seemed to cleaned their suits and then perform what appeared to be somersaults on the wet grass. A powerful vibrating sound permeated the atmosphere during the encounter. Later during a localized power outage several saw a huge red disc shaped object hovering over the area. That same night, humanoids also visited one of Dima's teachers inside her house and invited her to go with them, but she refused and the aliens left. 
Source: Timothy Good, UFO Report 1992
---
Date: May  1990
Location:   
Time:   
Summary:   
Source:   
Location. Skalitsa, Bourgas Province, Bulgaria
Date: May 19 1990
Time: night
Three women, aged 45 were walking along a street when they caught sight of three dark silhouettes standing about four meters in front of them. The creatures, which appeared to be made out of a thick black substance, walked quickly away from the women and disappeared into the moonless darkness. After a while a pulsating spherical object, spinning counter clockwise, popped up in front of the villagers who quickly ran away from the area without looking back.
Source: Miroslav Minchev, Bulgaria
---
Date: May  1990
Location:   
Time:   
Summary:   
Source:   
Location. Grodno, Belarus (USSR)
Date: May 20 1990
Time: unknown
In the sky above this area appeared a black "cloudlet" from which came out two shining human-shaped figures, which continued flight independently. There were numerous witnesses. 
Source: "NLO" 1990 # 1
---
Date: May  1990
Location:   
Time:   
Summary:   
Source:   
Location. Sharkhinau, Gissar Region, Tajikistan
Date: May 23 1990
Time: 1100A
A girl named Dina Shakirova had arrived home from school when it suddenly became very hot and she experienced a terrific headache. She approached the window and something suddenly blinded her. She managed to open the eyes slightly and saw a luminous sphere hovering outside the window. The sphere was about the size of the living room. A hatchway opened and he saw light inside the sphere. Sitting with their backs to her were two robot-like figures wearing metallic clothing. Next to them sat a woman wearing a black & white dress that stared at the witness. She had "unpleasant" facial features. There was some type of instrument apparently attached to her head. The woman seemed to speak as the witness heard a clicking noise and then a mechanical voice that told her that she must go with them. Afraid, she refused the invitation. The aliens then made a strange request, they asked the witness to bring them water. But then she suddenly lost consciousness. When she came to, she felt pain in her right foot. She was then taken to the local hospital where her blood pressure was measured at 140 over 90, (normal?) her hands were very cold and her pupils seemingly dilated. On her right foot an orange burn mark was found, shaped like the rays of the sun and a humanoid figure.
Source: X-Libri UFO, Russia, Vadim Orlov "Anomaliya" newspaper St Petersburg # 27-28. Type: A or G?
---
Date: May  1990
Location:   
Time:   
Summary:   
Source:   
Location. Near Omsk, Russia
Date: May 28 1990
Time: unknown
According to reports, Russian military forces "lured" over the region and "shot it down". A recovery team found the damaged object and inside the bodies of 7 dwarf-like beings. Apparently 1 or 2 of the humanoids was still alive. The disc and its occupants were delivered to the Odintsov base in the Moscow region.
Source: UFO Ukraine
---
Date: May  1990
Location:   
Time:   
Summary:   
Source:   
Location. Near Salsk, Russia
Date: May 28 1990
Time: evening
Tractor operator V. Prokofiev was out in the fields when he came upon a landed disc-shaped craft encircled by a large metallic flange. For 15 minutes the occupants of the craft, described as tall, over 2 meters, human-like figures including a woman that appeared to be their leader, attempted to persuade the witness to come with them. They proposed that he either rode with them for 15minutes or another option, to come with them "forever". He argued with them saying that he did not want to leave his family without a father. The tall human-looking female finally gave up in attempting to persuade the witness and her and her crew re-entered the craft, which teen took off silently and was lost from sight.
Source: X-UFO Russia
---
Date: May  1990
Location:   
Time:   
Summary:   
Source:   
Location. Les Corts, Barcelona, Spain
Date: May 28 1990
Time: night
Mathematics professor Claudio Ametller Font looked out his window to investigate a strange sound and saw a huge dark bird-like creature, which he calculated to have been 10 to 15 meters in length; stunned he wrote a letter to the local newspaper about what he saw. That same night another witness, Pere Carbo reported that a huge black bird-like creature had woken up several residents of this neighborhood due to the loud chirping noises it was emitting; he estimated the bird to have been about 3-5 meters in width.
Source: Ramon Navia, "La Verdad Oculta"
---
Date: May  1990
Location:   
Time:   
Summary:   
Source:   
Location. Near Zagorsk, Moscow region, Russia
Date: May 29 1990
Time: 0200A
Soldier Anatoly I, stationed at an undisclosed military installation slept on his bunk listening to his recorder. When suddenly two red colored humanoids appeared at his bedside. These were only 1 meter in height, with huge dragonfly like eyes; they humanoids examined the tape recorder, lifted it and overturned it. Then one of them looked at Anatoly and he seemed to loose consciousness. He regained consciousness at daybreak in a glade in the woods close to the barracks. He was suffering from an unaccountable fear. He was found by other soldiers and quickly taken to infirmary, there he was tested for drugs and other narcotics and was found to be clean.
Source: Victor Sytenkov, UFO Navigator Digest # 57
---
Date: May  1990
Location:   
Time:   
Summary:   
Source:   
Location. Frunze, Kirghizia
Date: May 29 1990
Time: 0850A
Three women working at a garage heard extraordinary horn-like sounds, increasing in volume, and coming from outside. Looking out the window, Ludmila Sadovskaia saw a strange creature with glowing eyes. Its face was a greenish gray and it had no nose and only a slit for a mouth. The women ran out of the office, shouting for help. Two boys living nearby, claim to have seen a saucer shaped object appear over the garage and land nearby, at the same time. Investigators on the scene the next day reported abnormal changes in atmospheric pressure at the site. 
Source: Timothy Good. The UFO Report 1992
---
Date: May  1990
Location:   
Time:   
Summary:   
Source:   
Location. Northern Peru, exact location not given
Date: May 29 1990
Time: night
After an earthquake, the remote area was visited by five hovering objects whose human-like occupants, encouraged the affected villagers and gave them advice on how to protect themselves from the aftermath of the disaster. No other information.
Source: Uruguayan UFO Reporter Number # 10.
---
Date: May 30 1990
Location: Nalchik, Caucasus, Russia
Time: 0603A
Summary: A local man named Sergey Kovantsev suddenly awoke and felt unreasonable fear without any apparent cause immediately after that he appeared in an unfamiliar room. Judging by the interior of the room the witness realized that he was onboard some type of flying object. The room was shaped like a "lentil" and it had oblong shaped elongated windows. He was sitting in a deep armchair placed around a table, with other chairs around it. The chairs and the table were of the same ivory color. The floor appeared to be made out of a greenish velvety material. The walls were brown in color and the ceiling greenish-orange in color. Numerous ellipse-shaped and bigger windows were located along the walls. In front of the witness sat two humanoid entities, which appeared to be conversing about something. Sergey did not hear their voices and noticed that the aliens at times seem to nod their heads, the dialog was obviously telepathic, and from time to time they looked at the witness without interrupting their conversation. The aliens wore thin overalls, bluish in color without any pockets or seams that covered them all the way up to their necks. Their heads were of "normal" size but with clearly different eyes from that of humans, which were approximately 4 times bigger than humans. Their pupils moved in a very strange manner, and appeared to narrow from time to time, become a dot and then expanding to cover the entire eye cavity. The pupils were bright raspberry in color, and their eyeballs were of a pure white color. The alien mouths were slit-like, without lips, and were never opened, Sergey never noticed them move. They had flat wide noses, and their ears were very tightly fit to their heads, elongated and 1.5 times bigger than those of humans, they had short yellowish hair with "modern" haircuts. The light emanating from the ceiling was even, soft and pleasant. The witness could see what appeared to be an indentation on the wall to his left that could have been a door, but without any visible handles. Most interestingly was the state in which Sergey was in, while sitting on the chair, he was apparently able to see his own body from a point away from the table (out of body travel?), as well as what was occurring inside the spacecraft simultaneously. Another entity the same as the other two seated ones approached Sergey from his back and placed some type of device on his head, which resembled terrestrial "earphones". Suddenly he heard crackling and squeaking sounds at first in the "earphones" like a radio receiver tuning into the necessary frequency. The sounds stopped quickly, and then Sergey heard a distinct female voice, judging by the voice it sounded like a woman of 50 or 60 years of age. The female voice spoke "interesting" information, which Sergey unfortunately could not remember, only vague recollections remained in his memory. The witness then asked, "What year are you in?" The female voice answered, "The 6648th". Soon after that the voice began fading away and static appeared again. After that Sergey heard another younger female voice, which he felt more at ease with. Confidently he asked her, "What is your name?" The alien female voice answered, "Maya". And then added that the year in her planet was now the 9869th year (different from the other alien female voice). Maya then said that in honor of their acquaintance and her respect to the witness, a song performed by a children's chorus would now be heard (!). At that very same moment Sergey heard a melodic, electronic music and voices of young children. The song was mostly about joy, friendship and a happy life. Soon Maya communicated again with Sergey who then asked her when they would meet again. She then mentioned the number 17 and something which Sergey did not hear properly since the voice began fading away. After that Sergey experienced a memory gap and later returned to his senses lying on his bed, in a totally confused state. The clock now read 0615A and according to his estimation he had only been onboard the UFO for 12 minutes. The next day he learned that a local driver had seen a globe-shaped UFO with a broad rim flying low over the houses between Nalchik and the hamlet of Khassanya. The object emitted thin multicolored beams of light in different directions. The object then stopped in mid-air and began to rotate slowly around its axis. Apparently the witness had been abducted onboard that very same object.
Source:  Fyedor I. Konovalov, local UFO Researcher
---
Date: May 30 1990
Location: Calumet City, Illinois
Time: 2215
Summary: A mother and her two young sons were resting in their home when they noticed a strange object hovering over a house across the street. The object was described as a domed gray disc with bright white windows around its circumference. The windows were wider at the bottom than at the top. A dark line seemed to rotate inside the windows. The object emitted a fuzzy white glow from its flat bottom. It then drifted slowly away. That same night the younger boy had a strange dream-like experience. He found himself at the nearby schoolyard where he saw several landed gray domed discs. A short gray skinned being befriended the boy then accompanied him back to the house. The boy remembers being told several "things" that he could not remember.
Source:  Francis L Ridge, Regional Encounters the FC Files
---
Date: May  1990
Location:   
Time:   
Summary:   
Source:   
Related articles