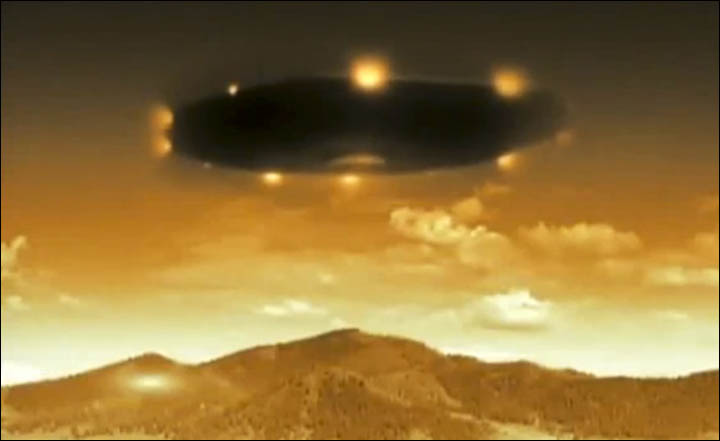 (Last Updated On: July 6, 2016)
Date:  October 1990
Location:  Near Yushu, Qinghai Province, China
Time:  early morning
Summary:   Local residents saw a triangle-shaped object "with a flaming torch at one end" that appeared in the southwest sky. The object slowly approached this small town, gradually loosing altitude. Suddenly the UFO became a fiery red globe and in several seconds a deafening roar was heard. Then the globe split into several parts that began to fall towards the ground. Specialists and Government military troops were sent to the location of the crash. It is unknown what was found there, but some time after that information leaked out that a UFO had crashed in the region, and part of debris found was sent to Russia for further analysis. The rumors appeared true, as part of the object were apparently analyzed in a laboratory at the Leningrad State Technical University. Composition of the alloy was established using different equipment. 87.1% aluminum, 9.0% silicon, 1.4% manganese and 0.8% of ferrum and cuprum. The alloy had a porous structure and an uneven surface that was apparently caused by the influence of high temperatures. However there were no evident anomalies that gave the alloy a supposed extraterrestrial origin. The closest material manufactured on Earth that resembled the mysterious alloy resembled the AMG-6 alloy manufactured in the USSR and widely used in aviation, shipbuilding and construction.
Source:  "Anomalous News" Saint Petersburg # 34 (199) 2004
---
Date:  October 1990
Location:  Cuautitlan, Mexico
Time:  0630A
Summary:   The 16-year old witness and a friend were playing "pelota" outside an automobile factory (where he worked) when, surprised by a vivid light, they turned around and saw a craft about 5 meters wide hanging nearby, a few inches off the ground. Near the object stood two short entities. These little men were about 1.20 meters in height, with oblique blue eyes, a penetrating gaze, and wearing gray clothing with a sort of emblem on the chest area. The heads were totally bald, but of what would be a normal size on a larger being. They then heard a voice addressing them, in perfect Spanish, though no lip movement was detectable on the entities, and the voice sounded rather "like coming from some apparatus." Among the things he was told was that these beings were from another world and were here "to prepare people for a new cosmic race." The voice also foretold certain events that the young man said had indeed come about. After about 20 minutes the entities moved toward the craft and vanished into thin air. He main witness suffered from seizures soon after the incident.
Source:   Luis Ramirez Reyes, FSR Vol. 42 # 1
---
Date:  October 1990
Location:  
Time:  
Summary:   
Source:  
Location. Golubinskiy, Volgograd Province, Russia
Date: October 1990
Time: evening
Vladimir Dmitriyevich Nevedrov was inspecting the farm fields when he came upon a landed dark gray colored globular object on the ground. On the lower part there appeared an opening in the form of a cutoff sector of a watermelon (!), from inside twinkled a weak blue lusterless light. He took a few steps inside and into a corridor, which appear to climb up into the sphere. He then entered a bright cabin with armchairs and panels and filled with human like occupants wearing shiny suits, on the suits they had some type of insignia, which the witness felt incapable to reproduce on a drawing. Several of the screens suddenly flared up and the witness saw lighted rectangular-shaped windows and saw the craft slowly moving away from the earth's surface. The speed increased and he felt a severe vibration in the ship. As the speed grew he felt as he was riding a tractor above a bumpy steppe in "Belarus" at high speed. Suddenly it all stopped. After looking for his fellow travelers he could not see anyone, everything had become dark. He could see 6 beams of light moving within the dark. Soon the speed increased again and he was able to see the crew once more. The craft seemed to settle softly on an unknown planet. Looking out one of the windows he was astonished to see six men rolling a cart, which on it lay what appeared to be six black inflatable sacs. After rolling the cart to the object, they opened a square cover, which also had some black sacs inside apparently standing up. The process of replacement (he assumed) he did not see. Close to his location he could see several men boarding a landed metallic triangular object without an apex, resembling a delta shaped craft. He saw several openings on the object and what appeared to be boxes inside; the men seemed to move into the object on a beam of light. He did not see the object depart, since he was distracted by the arrival of a flying figure dressed completely in a silvery alloy, which landed nearby. (Awaiting additional information).
Source: UFO LAB Russia
---
Date:
Location:
Time:
Summary:
Source:
Location. Tiraspol, Moldova
Date: October 1990
Time: evening
A woman named Albina Fedchenko, a local resident, returned from her work and found her 10-year old daughter, Inna, in a very distraught state. The girl was deathly pale, and was feeling ill. She told her mother that as she was preparing to go to school she had momentarily set her books and suitcase down when she suddenly experienced a very strong headache, and became nauseated. Her body became stiff and she stretched her hands forward. And in a trance-like state she walked towards the window. There, two huge aliens were waiting for her in the balcony. One alien wore a green overall, the second a yellow and white one. Their heads were shaped like inverted pears and instead of mouths; the aliens had just a narrow slit. "Don't be afraid", said the alien in the green suit, taking the girl by her hand. "We are your friends. We have come for you. You will be better off in our place. Better than here, come with us." Terrified the young girl screamed, jerking her hand back form the alien's large hand. She told them she did not wish to go with them. The alien then said, "If you don't come today, we will return another time. We will come back for you." The girl began screaming and crying hysterically, she yelled for her mother and suddenly the aliens disappeared.
Source: Alexey K. Priyma, "Unknown Worlds" Moscow 1996
---
Date:
Location:
Time:
Summary:
Source:
Location. Curitiba, Brazil
Date: October 1990
Time: night
The witness, Vanderlei, (involved in a previous abduction) was sleeping in his room when he woke up in the middle of the night and staring at the doorway saw 3 light colored beings staring at him. One of the beings approached him and he felt chills through his body and felt paralyzed. He then fell asleep and did not see the creatures depart. He suffered from nightmares after the incident.
Source: Jackson Camargo, GEPUC
---
Date:
Location:
Time:
Summary:
Source:
Location. Rybitsa, Moldova
Date: October 1990
Time: evening
Passengers onboard a bus saw in a cloudless sky an immense orange colored female figure, reported to have been the size of half a firmament. The impression was that the woman sat freely on an armchair. She had magnificent long flowing hair, and was covered in a shiny falling fabric. She suddenly disappeared leaving behind a distinct yellowish "stain".
Source: X-UFO Russia quoting newspaper "Soviet Moldova"
---
Date:
Location:
Time:
Summary:
Source:
Location. Near Prescott, Arizona
Date: October 1990
Time: late night
Driving through an isolated dirt road a husband and wife experienced trouble with their truck as the radiator apparently overheated. Grabbing a flashlight, the husband stepped outside to inspect the damage. Soon he was surprised to see his wife staring wide eyed, mouth agape, out at the direction of the driver's side window. She was white as a ghost. He asked his wife what was wrong, but she just kept staring. Walking back to the driver's door he looked towards the moonlit meadow. He saw a line of trees and what appeared to be an old brick wall and standing in front of the wall a small translucent white stocky humanoid form, about 3 ft tall, with tiny round eyes that appeared to be black as the night from the distance. The figure slowly took a step or two towards the couple, its short stubby arms on its side. In a panic state the husband screamed and lost the batteries of his flashlight, at the same time he looked over the moonlit field again just in time to see the short figure scamper around the side of the wall, out of view. He quickly poured some water into the radiator and switched on the truck's ignition, as his wife slammed the hood shut. They stared over the wall again and saw the small, white head of the ghostly entity peering over the top of it. Terrified, they watched the entity's tiny hands grip the top of the wall and hoist himself clean over, landing on its feet it then began running towards them. At this point the engine of the truck stalled several times before starting. As they drove away the small white humanoid was only a few feet from the edge of the road—the edge of the other side of the road, thankfully, but close enough that he could see dark empty holes where the eyes would have been, its mouth open in a wide leering grin, revealing a row of small pointed teeth. Its skin seemed to be rolling as it ran towards the truck. As they headed down the road he looked at his rear view mirror and saw the figure, quite a bit back now, turning away from them, walking alongside of the road in the opposite direction. They drove on for about 20 minutes before stopping again.
Source: Castle of Spirits Stories Index
---
Date:
Location:
Time:
Summary:
Source:
Location. Rybinsk, Yaroslavl region, Russia
Date: October 4 1990
Time: 2000
Rogatina I. V. and her 11-year old daughter named Lena and 2 other boys, Dima and Zhenya reported seeing a saucer-shaped UFO hovering above some nearby power lines for about 10 minutes and then fly over the Volga River. The object passed to within 60-100 meters of the witnesses. Lena said that it had been a beautiful sight; the UFO was rotating and emanated green and red lights. The object had a transparent cupola on top which appeared to be made out of glass. The glass like dome was joined to metallic plates on the body of the craft by what appeared to be bolts. Dima said that the bolt's heads were round. Because of the transparency of the dome the witnesses were able to see several instruments inside, a control panel, a chair near the panel and two "shadows" that appeared to be doing something near the control panel, they also saw a "face" looking out the window. The children became afraid of the face and after jumping down from an apple tree ran home. The UFO then gained altitude and ascended towards the nearby hydroelectric power station where it vanished from sight. The UFO was estimated to have been the size of a helicopter. 
Source: V.D. Musinskiy, "Fourth Dimension" Yaroslavl UFO Research Group, July 1991 # 7.
---
Date:
Location:
Time:
Summary:
Source:
Location. Cherepovets, Russia
Date: October 5 1990
Time: 2305
Alexander Kluchenya a student at the Cherepovets military radio and electronics school was guarding his post at a fence when he suddenly noticed stones falling down from the roof of a nearby sentry tower. He turned around and saw bright flashes shaped like petals. The flashes appeared to be coming out the muzzle of a gun. Alexander then fired several shots towards the flashes of light. He then heard whistling sounds coming from the tower. Approaching, he continued firing. He then broke the window in the sentry room and reported to his commander that he was under "attack". The he started moving along a wall, still firing towards the flashes. Unexpectedly he lost consciousness, but even in that state he experienced "strange visions". When he came back to his senses he was languid and felt heaviness on the back of his head. The magazine of his "Kalashnikov" automatic gun was empty (about 30 bullets). He inserted a new one and approached the sentry room, noticing several dents on the walls and then began moving to a different direction. He then heard a strange sound coming from the nearby hippodrome and again started shooting in response. At this point he distinctly saw a strange shadowy entity near the fence, which was moving. Meanwhile all the other guards were positioned in a circle and were following the orders of their commander. The whole incident lasted about 2-3 minutes. The local KGB apparently investigated the event.
Source: Oleg Bulkin "Local UFO Club" in "Perekryestok Kentavra" # 15 October 1997.
---
Date:
Location:
Time:
Summary:
Source:
Location. Thurso, Quebec, Canada
Date: October 6 1990
Time: 1800
On Route 317 two police officers Jacques Belanger & Stephan Filiatrault encountered a bizarre creature about 1.50m to 1.80m in height and about 50 meters away from their vehicle. The figure had two long legs and two huge round phosphorescent red eyes. As the two officers attempted to approach the creature, it quickly disappeared into a nearby wood. It did not appear to touch the ground as it moved.
Source: 1990 Canadian UFO Survey, Marc LeDuc CASUFO
---
Date:
Location:
Time:
Summary:
Source:
Location. Masson, Quebec, Canada
Date: October 6 1990
Time: 1831
Three witnesses reported a huge frog-like or reptilian creature that appeared to be able to float in mid-air. No other information.
Source: 1990 Canadian UFO Survey
---
Date:
Location:
Time:
Summary:
Source:
Location. Novo Yuldashevo, Bashkortostan Republic, Russia
Date: October 7 1990
Time: evening
Mrs. Zakiya Miniahmetovna Sagidullina was in her hot bath when suddenly the door opened and 2 human-like figures entered the bath, which was full of steam. Both humanoids were not tall, only about 1.3 to 1.4 meters in height. They wore something like cowls over and behind their heads. Their dress was silvery, tight-fitting coat, semi-transparent and emanated a soft light from within. They had large mouths, bright red and quite large lips. Their eyes and other facial features were not described, because their heads were in a shadowy area, apparently as a result of the cowls. After a short pause one of the aliens said, "Pam" (which means grandma in the Bashkir language). He then threw his silver coat on her hands. The material seemed to stick to the witness hands and elbows. Don't be afraid said the alien, "We came for 3 minutes" Your kinsfolk wait for you in the XII century (twelve) century. (!). Now we will take you. We will come on the new year." After saying that the uninvited guests turned around and left the same way they entered. Mrs. Sagidullina in utmost puzzlement rushed out the bath and suddenly was grabbed by what felt like invisible hands and carried 30 meters to her house; it felt as if she flew just above the ground. There is not information indicating if the aliens returned in the "New Year".
Source: Gennadiy Komov, "Anomalous News" # 40, St Petersburg
---
Date:
Location:
Time:
Summary:
Source:
Location. Near Kostroma, Russia
Date: October 9 1990
Time: 0900A
Yuri M. was sitting in his car at a cooperative garden near Kostroma when heard astonished shouts coming from outside. Looking out he saw people pointing at a bizarre flying object about flying smoothly at about 150meters overhead. The object flew noiselessly and appeared to be flat gray in color and winged. It was blunt nosed with neither a cradle nor a suspension frame for the pilot; it then made a turn and flew closer to the witness. As it flew at about 35 mph Yuri realized that it was really a winged dark man-like figure, with a head and no neck, it had its feet spread apart to the sides. The flying humanoid eventually vanished from sight behind some nearby trees. 
Source: Kostroma Phenomena, Russia
---
Date:
Location:
Time:
Summary:
Source:
Location. Petrozavodsk, Karelia Russia
Date: October 11 1990
Time: 2345
Sergey K. was returning home late one night and was walking along an unusually deserted street when suddenly out of nowhere three tall human-like silhouettes appeared. One of them stretched out its hand and touched Sergey, who immediately lost consciousness. He came to 45 minutes later without any memory where he had been. Later that night he arrived at the hostel where he was staying in a strong estate of excitation. He was restless and unable to sleep; he kept shouting "leave me alone, leave me alone!" Later that night his roommates awoke feeling unexplained fear. The room was filled in a strange green glow. One of the men approached Sergey in order to awaken him but as he attempted to touch him, an invisible and very cold barrier blocked his hand. Then before their astonished eyes, Sergey began to "melt" his body became misty, then transparent and finally disappeared entirely. In shock they watched the body of Sergey suddenly appear again, the glow now disappeared. Sergey woke up and said that he was fine and had not felt any discomfort. The same green glow invaded the room for several nights in a row. 
Source: UFOZONE Russia
---
Date: October 15 1990
Location: Saudi Arabia
Time: 22:30
Summary: While serving in the US Air Force, Operation Desert Shield during October 1990, I observed a dark triangular shaped object moving across the sky at approximately 22:30 hrs. It made no sound. It had 3 white lights, 1 at each corner of the triangle. My location was a remote desert airstrip having little interference from ground lighting. There were many stars visible, but none were visible within the triangle itself. The moon was approximately full. The object moved across my field of vision in approximately 15 -20 seconds. It was much larger in size than the moon; like comparing the size of a quarter dollar to the size of my hand held at arms length. Its altitude was unknown. I remember bringing this incident to the attention of several others at the time it occurred. \\During my 22 years of AF service, I witnessed many types of aircraft in flight. I have no idea what that object was!
Source: National UFO Reporting Center
---
Date:
Location:
Time:
Summary:
Source:
Location. Paissandu, Brazil
Date: October 20 1990
Time: night
Again in a wooded area, locals saw two tall hairy humanoids, with black hair and containing only one large eye in the middle of their foreheads. No other information.
Source: GEPUC Brazil
---
Date:
Location:
Time:
Summary:
Source:
Location. Llanquihue Lake, Chile
Date: October 21 1990
Time: night
Fisherman Dolorindo Asencio was sailing together with his brother Sebastian on the lake. They were terrified to see how an immense flying object approached them rapidly in the darkness accompanied by a deafening noise. The fisherman adds that the spaceship, whose structure was surrounded by radiant colors, hovered over the boat and projected on them an intensely warm sensation for which reason they desperately rowed towards the shore and hid among the vegetation. The next day Asencio was visited in his home by "a man and two women" with an unmistakably foreign accent who threatened him severely and warned him not to talk to anybody about the sighting and even offered him a reward if he kept quiet. The strangers were described as tall, blond and foreign in appearance.
Source: Jane Guma, Alejandro Agostinelli, and Richard Heiden FSR Vol. 37 # 1
---
Date:
Location:
Time:
Summary:
Source:
Location. Tuzel, Tashkent, Uzbekistan (USSR)
Date: October 26 1990
Time: 0130A
Two witnesses were driving near the large dump in the outskirts of the city and also to a local military airbase located in Tuzel when they saw a "flying saucer" flying at an estimated altitude of 1km above them and at a speed of about 400-450 km/h. The UFO landed about 1km from the witnesses. The men then approached the landing site, turned off the headlights and got out of the vehicle in order to obtain a closer look. Hidden from view the men saw that the saucer was covered with multicolored lights and it had a flashing red light on its upper section. Two humanoids came out of the disk. They were not much different from humans according to the witnesses. The men became afraid but remained hidden and watching the events. The aliens carried bright objects in their hands resembling flashlights, which they used to illuminate the area with bright beams of light apparently searching for something, the beams appeared to be made out of "solid" or coherent light. After doing that for sometime the aliens walked back into the disk and it flew away. As the men returned to their vehicle they noticed smoke rising from the ground in the area where the aliens had shone their beams of light. The smoke emitted an odor similar to hydrogen sulfide. The men then drove home. One of the men became ill with nausea and stomach pains but recuperated in the morning. He hadn't been ill in the last 6 years.
Source: Alexander S. Kuzovkin, and Nikolay N. Nepomnyashziy in: "UFO Requests Landing" Moscow 1991
---
Date:
Location:
Time:
Summary:
Source:
Location. Yaroslavl, Russia
Date: October 28 1990
Time: around noon
Vera Vasilyevna Sokokov and two of her friends were walking on a path back home near a clearing when one of the women thought she noticed the branches of the nearby bushes rocking back and forth, although there was no wind. As they stared at the bushes they heard a loud voice in their minds commanding them to focus their attention on the tree branches. Suddenly as all three women stared at the bushes, silently and directly out of the bushes departed a strange dark blue round object, the size of a children's ball, with feeler like protrusions. In the center of the object vividly shone one "eye" about the size of a 5-kopek coin. The color of the glow of the eye vivid blue like an electric arc. The dark blue sphere landed directly near them and them jumped up to the height of their faces, the eye glowing and the feelers moving at all times. Frightened, all three women ran but the strange object chased them, not lagging behind, moving in spasmodic jumps. The women ran very rapidly, but the dark blue sphere also followed very fast. The pursuit continued to the end of Tveritskogo Street, there the strange object completely disappeared. After stopping the terrified women inspected their bags thinking that the "blue monster" might had hidden in there, but found nothing. After the encounter all three women experienced anxiety and an oppressive gravity around them. They never walked by that clearing again.
Source: V Nitovshchikov, Yaroslavl UFO Group
---
Date: October 31 1990
Location: County Tipperary, Ireland
Time: 1830
Summary: The witness, an employee at a local forestry preserve was doing some work at the pheasant hatchery when he noticed a yellowish light fall into the forest area. He rushed over the site in his truck thinking that it was a plane crash. Arriving there he saw no trace of an aircraft but did see a 5-foot tall man sitting on a wooded railing that surrounded that part of the forest. The man had long hair and wore brand new large jeans and a checkered shirt. Questioning the man, the witness was told that he was just here to help the poplar trees in the forest. He acted in a strange fashion and proceeded to explain to the witness in very scientific terms ways to cure and correct tree disease. The witness felt that this last part of the experience had a dream-like quality to it. He last saw the short man walk off into the forest and disappear. Later the witness saw a bright light zigzagging over the forest.
Source:  Diane Tessman, UFO Universe winter 1993
---
Date:
Location:
Time:
Summary:
Source:
Related articles