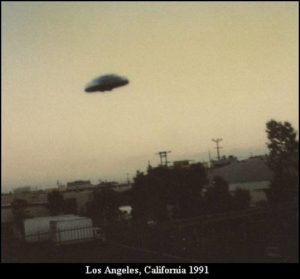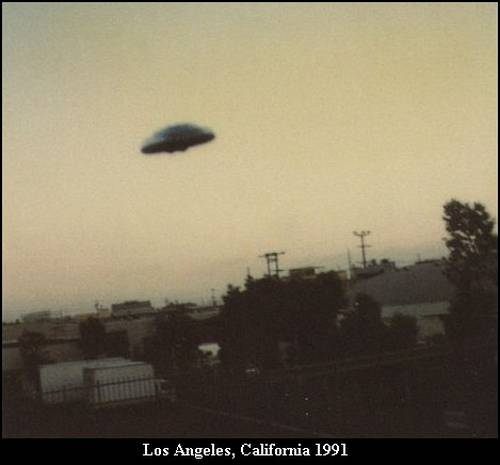 (Last Updated On: May 4, 2016)
Date: August  1991
Location:   Near Baku Azerbaijan
Time:  unknown
Summary:  Students from a local military academy encountered a strange creature near the city. It was described as huge, covered with black hair, and with one large red "eye" in the center of its face, just like a Cyclops.
Source:  Fortean Times # 63
---
Date: August  1991
Location:  Mediterranean Ocean, exact location not given
Time:  1400
Summary:  Onboard the Russian vessel "Yuri Levitan" seaman V V Petukhov had just finished his chores when a strange feeling overwhelmed him, he felt like if he went above decks he would see a "UFO". Doing just that he did noticed 7 silvery disks hovering high in the sky partly camouflaging themselves among the clouds. The objects were totally silvery metallic in nature and one was hovering closer than the others appeared to be about 50 to 70 meters in diameter. He ran to fetch other sailors but strangely could not find anyone around. He came back up and still saw the discs that now appeared to revolving. On the lower object he thought he could see some panels and figures and he waved at them. After awhile, Petukhov using mental thoughts told the discs that he must go in order to complete further tasks onboard the vessel. He thought he received a mental message from the lower disk that it was time for them to go also. He left and did not see the objects depart.
Source:  V G Azhazha, "Another Life"
---
Date: August  1991
Location:  
Time:  
Summary:  
Source:  
Location. Olivares, Puerto Rico
Date: August 1991
Time: evening
An eighty-year-old man was returning home late one night and was entering his front porch area when he was suddenly confronted and surrounded by five small gray-colored humanoids. He grabbed a stick and began to fight them off as they attempted to approach him. A taller entity of the same type now appeared and apparently communicated with the other five creatures, they then all jumped through an open window in the porch and fled running towards the nearby woods.
# 662
Source: Jorge Martin, Alien Update
---
Date: August  1991
Location:  
Time:  
Summary:  
Source:  
Location. Missouri, exact location not given
Date: August 1991
Time: night
The witness was in bed sleeping when she suddenly began floating out of her bedroom towards a light and through the wall. She felt being pulled by a strong force with a quick movement. She then encountered a strange reptilian being described as five-foot nine inches tall with a green body that appeared scaly and rough. He had pea-green eyes with pupils slanted like a cat, black and yellow in color. The being lacked hair, had a small mouth, thin arms, duck-like hands with brown webbing in between four long fingers with sharp nails on the ends. The witness felt electricity going through her hands apparently after the being touched her. She was then told that they needed human beings to make their race stronger because it was dying out.
# 1364
Source: Linda Moulton Howe
"Glimpses of other Realities" Vol. I
---
Date: August  1991
Location:  
Time:  
Summary:  
Source:  
Location. Cala Tuent, Palma de Mallorca, Balearic Islands, Spain
Date: August 1991
Time: night
Several witnesses vacationing in the island had gone to visit a popular tourist spot when they spotted a large sphere of light floating above the water nearby. Inside the sphere they could see a small figure. It was hard to distinguish its features because of the light; they could only describe it as "small and shiny". The small figure was seen to walk within the sphere as it floated above the water moving back and forth like a pendulum. Two of the witnesses, 30-year old Jose and 26-year Ana were so "inspired" by the sight that they soon married.
Source: Ovnics, Palma de Mallorca
---
Date: August  1991
Location:  
Time:  
Summary:  
Source:  
Location. Newcastle Australia
Date: August 1991
Time: 2300
The young witness was in bed when suddenly large flashes of light surrounded the house and the room began to glow. He shut his eyes but he could still see the glow. He felt someone calling him inside his mind. Looking to his left he was able to see through the wall and saw his brother saying, "the angels had come." The next morning his sister reported seeing a ball of light on the horizon that same night. It beamed a light on her and she felt "scientific" information being transmitted to her.
# 2838
Source: UFO Sightings in New Mexico and The World
---
Date: August  1991
Location:  
Time:  
Summary:  
Source:  
Location. Gatchinskeyeo, Leningrad, Russia
Date: August 5 1991
Time: morning
A group of ten officers working at a state farm had their attention riveted to a bizarre cloud formation that appeared over their location. As they watched, the outline of a human face gradually became visible; they could see a nose, mouth, small beard and eyes. According to the witnesses the eyes were incredibly expressive and some of the witnesses claimed that the face resembled that of Jesus as seen on religious icons. The face was visible for about 3 minutes then it gradually began to fade from sight.
Source: UFOZONE Russia
---
Date: August  1991
Location:  
Time:  
Summary:  
Source:  
Location. Litmanova, Slovakia
Date: August 5 1991
Time: 1800
Staying alone in a cabin on a hill, Katka Ceselkova, Ivetka Kocrcakova and Mikulas Ceselka heard a crackling sound in the forest near where they had made a bonfire. The sound was first soft and then it intensified. Afraid they went inside their hut. They closed the door and heard the sound of someone rattling something made out of tin. Soon the noises became louder. After awhile they heard a strong knocking on the door as if someone had thrown a piece of wood from the high rocky hill. At this point all three began to pray in earnest. They began praying to the Virgin Mother and soon a glow appeared in the middle of the room. At this point their fear was gone. As they saw on the bed they saw within the glow an entity they identified as the Blessed Mother. The figure appeared to sit on a bench and listen to the girls. They all then ran out of the hut and began running home. "The Blessed Mother" followed them, staying two steps behind them (did she glide?). They turned around and saw her reached a roadside cross where she knelt and prayed. Then she went behind the girls and began to gradually disappear. At home one of the girls saw "The Blessed Mother" in front of her uncle's house. She was silent and was dressed in a white dress, a blue cloak, and a blue transparent veil and on her head she wore a crown and in her hand she held a rosary. Scared the girls ran inside the house. There were other encounters with this entity.
Source: Catholic Apparitions of Jesus and Mary
---
Date: August  1991
Location:  
Time:  
Summary:  
Source:  
Location. Indianapolis Indiana
Date: August 8 1991
Time: 1500
Under a pouring rain, the witness and her son noticed a strange figure that was apparently standing under the falling cascade of water from a rain gutter. The water seemed to outline its humanoid shaped body that included a baldhead. Apparently the being was invisible and could only be seen while the water fell on him. After a few minutes it left.
# 1444
Source: Debbie Tomey, Strange Magazine # 13
---
Date: August  1991
Location:  
Time:  
Summary:  
Source:  
Location. Maguayo, Puerto Rico
Date: August 13 1991
Time: 0200A
The witness was awakened by strange noises next to her balcony, she got up and then heard a strange mumbling and gibberish sounds, she opened her Venetian blinds and saw two small 4-foot tall beings standing by her plants and apparently examining them. The beings hard large egg-shaped heads were skinny and gray in color, they appeared to be naked, and had large black elongated eyes on a flat face with two small holes for a nose. They had long skinny arms land left without noticing the witness, taking with several leaves and branches. They disappeared towards the nearby lagoon.
# 659
Source: Jorge Martin, Alien Update
---
Date: August  1991
Location:  
Time:  
Summary:  
Source:  
Location. Near Victoria Argentina
Date: August 13 1991
Time: 2200
Four men staying at a local guest house were alerted by two maneuvering lights, one yellow the other red, that moved up and down then in a triangular pattern. One of the lights then descended on the road near the guesthouse. Two dark human-like figures then appeared and seemed to float above the ground moving around back and forth. They were human-like with slightly larger heads. Suddenly the light shut off and a white bowl-shaped object could be seen. Some of the witnesses were not able to see the figures completely and only saw their arms and legs.
# 1466
Source: Dr. Roberto Banchs, Cuadernos De Ufologia Vol. 15 # 2, 1993
---
Date: August  1991
Location:  
Time:  
Summary:  
Source:  
Location. Nova Dedina, Slovakia
Date: August 16 1991
Time: 2210
Two witnesses watched the landing of 3 UFOs, 1 resembling a ball of fire the other two cigar shaped. Two tall human-like creatures exited the objects and walked around the garden. They apparently performed some repairs of the fiery round object and then entered the cigar-shaped objects, which promptly took off at high speed.
Source: Dr Milos Jesensky
---
Date: August  1991
Location:  
Time:  
Summary:  
Source:  
Location. Victoria, Argentina
Date: August 17 1991
Time: night
Several students at the local Escuela Hogar San Martin located in a wooded area along with two staff members observed a large luminous object descend on a field about 200 meters from the school. Curious the group of witnesses approached the area to within 40 meters of the object and saw a large object on the ground. They all then saw three humanoid figures descend from the object and glide around without touching the ground; they floated a few centimeters above it. It was impossible to see any features on the humanoids because of the intense light emitted by the object. The noise of a nearby approaching truck seemed to have startled the humanoids, which re-entered the object, and this one disappeared. The next day upon inspecting the grounds a large ground trace resembling the imprint of a horseshoe was found on the ground, also the grass appeared to have been scorched. (Note the proximity in dates of case # 87).
Source: Ramon Pereyra, Victoriense.com
---
Date: August  1991
Location:  
Time:  
Summary:  
Source:  
Location. West Carleton Township, Ontario, Canada
Date: August 17 1991
Time: late night
As other witnesses watched mysterious red lights coming from a wooded marshy area and a large white disc-shaped craft with a cone-shaped central dome descend over a field and then blink out. The main witness noticed her dog's unusual behavior and stepped out of her house to check the area, she then noticed a bright array of red lights through the trees across the street. As she continued to watch a huge object covered in multi-colored lights descended suddenly almost in front of her. The witness retreated closer to her house and watched as the object hovered. Two figures with glowing yellow-white skin emerged from the craft. These then opened a panel on the side of the object that exposed a tremendous amount of white light. As the beings attempted to close the panel everything seemed to go into slow motion and the witness blacked out. Here next recollection was waking up to the sound of a helicopter hovering low over the house. Two weeks later the witness was able to recall that she had boarded the object and had conversed via telepathy with its occupants.
# 1110
Source: Bob Oechsler, Intl. UFO Library Magazine, December 1993
---
Date: August  1991
Location:  
Time:  
Summary:  
Source:  
Location. Barrio Quebrada De San Lorenzo, Puerto Rico
Date: August 27 1991 Time: late afternoon
The witness was walking by himself on an isolated field when a round dark object descended over him. The witness felt being lifted up into the craft. He found himself inside a metallic room, apparently inside the object. He was then placed in a metallic chair that molded itself around his body preventing him from moving. He was then surrounded by four to five humanoids described as six-foot tall, with large heads, small noses, thin mouths and lips, long dangling arms and gray-yellow skin. They mentally told the witness that they were here on a crossbreeding project between their race and our race and that it was vital for the survival of humanity. He was also warned of coming catastrophic earth changes.
# 384
Source: Jorge Martin, Enigma # 46
---
Date: August  1991
Location:  
Time:  
Summary:  
Source:  
Location. Maguayo, Puerto Rico
Date: August 27 1991
Time: late night
The witness was awakened by strange noises from outside, she went to the window to look and saw two short thin gray-colored beings that were "mumbling" to each other. They heard the witness as she tried to open the window and both then ran quickly down the street and disappeared towards the nearby lagoon.
Source: Jorge Martin, Alien Update
---
Date: August 28 1991
Location:  Shaitan Mazar, Kyrgizstan
Time: 0442A
Summary: A huge dirigible shaped object first attracted the attention of the military when it appeared on the radar screens of the Mangishlak Peninsula, flying from west to east at 960 km per hour and at an altitude of 6600 meters. Thinking that the object might have been launched from Kapustin Yar, Mangishlak personnel contacted the Cosmodrome. Kapustin denied any knowledge of the object, although they confirmed its appearance on radar. The object failed to respond to attempts at communication on any frequency, and since it was flying near a restricted area, two MIG-29 fighter jets that were already on patrol were directed to intercept it. In addition a third jet was scrambled from Air station 7. The MIG pilots were directed to intercept the object, to identify it if possible, to try to make contact with it, and to force it to land at the nearest Air station. If the object failed to cooperate, they were directed to shoot it down. The Migs intercepted the object over the western shore of the Aral Sea at 0512A. The pilots observed the object both visually and on their radar screens, and they described it as dirigible shaped, 600 meters long by 110 meters wide, with very little surface detail except for two round "portholes" near the front, and some sort of strange green markings near the rear. The object did not make any hostile moves or react in any way to the presence of the jets. When all attempts at contacting the object failed, the squadron leader proposed positioning the jets on either side of the object at a distance of about 800 meters and gently but firmly directing it to the Air Station. If necessary the jets were to fire warning shots to encourage the object to cooperate. When the jets were in position around the object, however, it soon became apparent that, within 800 meters of it, the weapons systems of the Migs shut down for no apparent reason. Worse yet, at a distance of 600 meters from the object, the engines of the Migs began to malfunction. The object began to make zigzag evasive maneuvers and to increase its speed from 960 kms per hour to 6800k kms per hour. These maneuvers were verified by radar at Baikonur, Alma-Alta and Bishkek. The jets backed off as it became apparent that their plan to force the object to land was not going to succeed, and the object proceeded east through Alma-Alta airspace at a slightly lower altitude of 4500 meters. Radar dispatchers at Alma-Alta fearing a collision with a conventional aircraft issued a general alert for air traffic to avoid the area. At 0527A the object disappeared from radar in the area of Lake Issyk-Kul near the border of Kazakhstan. A month later reports began to trickle back to Bishkek that a huge UFO had been seen to crash into the Tien Shan Mountains, 100 km east of Przhevalsk near a peak known as Pik Pobeda (Peak of Victory). The actual site lay in a gorge known as "Shaitan Mazar" or "Grave of the Devil", near the Saris Dzas River. A search party led by Michael Eltchin was immediately dispatched but were unable to reach the site due to heavy snowfall. In June 1992 a second expedition was mounted, consisting of three groups of volunteers having both a scientific background and mountain climbing experience. The expedition arrived on site on 6-12-1992 and set up a base camp 2.5 km NNW from the actual crash site. The path of the object was noted to be such that it had slid 1700 meters after hitting the ground. It then exploded from within its center, blasting it into almost two equal parts and bending its internal structure outwards from the center of the explosion. Decks and interior features were visible inside the object through the gap made by the blast. The expedition immediately noticed several unusual effects when they began to examine the object. They could not photograph the object because some sort of radiation exposed all film and ruined all videotape. Whenever a member of the party got closer than 800 meters to the object, he began to feel unusual anxiety, depression and exhaustion. Within this 800 meter range, the men's hair stood on end. Instruments showed an unusually high amount of static electricity in the air. Compasses and magnetometers refused to function properly in the area of the object. Measurement devices registered no magnetic fields at all within an elliptically shaped area centered on the object and measuring 2230 meters long and 1700 meters wide. Even naturally occurring magnetic rocks showed no magnetic field within this ellipse. All clocks and wristwatches stopped at a distance of 600 meters from the object. Anyone who approached the object began to suffer from some sort of radiation burns at a distance of 500 meters. The expedition soon had to abandon the site, but planned to return in the future.
Source:  Nikolay Subbotin, RUFORS
---
Date: August 29 1991
Location: Torres De Elorz, Navarra, Spain
Time: 2230
Summary: 31-year old night watchman Marcos Ibanez Ibarrola was driving his Renault 4 truck on his way to work when he saw over a nearby water tower a flashing orange light that was approaching his direction. The object approached quickly and struck the vehicle's hood, causing the truck to stop and completely disabling its electrical system. The object resembled a large truck tire encircled in several red and orange lights. On the top it had a glass dome and it emitted a loud revving sound. The witness quickly exited his truck and ran to the embankment. At this point he saw within the glass dome, the figure of a short heavy set humanoid. It had a large head and glowing slanted eyes. At the same time that another truck approached, the object rose vertically quickly disappearing from sight. Scratch marks and an oily thick and foul smelling liquid was found on the truck's hood.
Source:  LDLN # 309 and Iker Jimenez, Encuentros, La Historia de Los Ovni en España
---
Date: August 31 1991: Object spotted over Pasir Gudang Highway
---
Date: August 31 1991
Location: Central Georgia
Time: near midnight
Summary: The witness was camping out with his family on a river and while trying to go to sleep, he heard a noise, like an animal outside. He went to check what was making the noise. On opening the flap of the tent, he saw a nine-foot humanoid staring at him. Standing only four feet away, the giant humanoid was dressed in a white robe like garment, and apparently had no arms. He wore no shoes or boots and had large feet. Yelling, he awoke his wife who came outside, she was then frozen in place. He was then "towed" by the floating humanoid to a clearing near the river where a white silvery sphere hovered about 20-30 feet from the ground. A large sliding door opened on the side and the humanoid towed the witness into the craft. Inside he was initially taken into a wide 35-50 foot long hallway. Then into a control center with bright flashing lights and consoles. There he saw about 10-20 other humanoids of the same size and clothed as the first one. The inside of the chamber was also so bright that resembled daylight. He was then taken into another room with a long black table inside. Laying him on the table, 8-10 humanoids looked at him. They examined him but did nothing to him. After a few minutes the same humanoid that brought him inside, took him back outside. He sat next to his wife, who became mobile again. They then watched "jet fires" from the bottom of the object, and it then shot away at a high rate of speed. The craft apparently left a 200-yard circle of burned grass on the ground. One of the interesting facets of this incident was that the inside of the UFO was much too large, as to what was seen from outside. (See the Lymington case of October)
Source:  John C Thompson
---
Date: late August 1991
Location: Cuesta Blanca, Puerto Rico
Time: 1130A
Summary: A man riding his dirt-bike along an irrigation canal fell into a water filled hole as the engine of his dirt-bike sputtered and died, as he tried to re-start the bike he noticed a strange being standby by a nearby canal. The being was short, about 3-foot tall, with a large pear-shaped with large black oval-shaped eyes; it was crouching over a log next to a tree. Its skin was whitish pale, resembling that of a salamander. For a few moments the being and the witness stared at each other, then the being ran and jumped into the water and apparently swam away under the surface and did not come up again.
Source: Jorge Martin, Alien Update
---
Date: August  1991
Location:  
Time:  
Summary:  
Source:  
Related articles