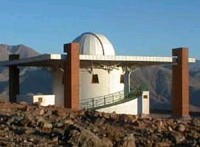 (Last Updated On: May 10, 2017)
Date: Summer 1991
Location: Rural Maine, exact location not given
Time: 0200 A
Summary: The witness had gone to bed late at night when he suddenly heard what could best be described as "tones" in his head. It was as if he was wearing headphones, the notes seemed to move from ear to ear. As the tempo of the sounds increased, they were joined by, not so much a voice, but a feeling that said – "Relax, Don't be afraid. Go with it." Suddenly it felt as he had stuck his head out a car window that was accelerating from 0 – 300 in just a few seconds. Then everything stopped. He floated in total silence, looking through what seemed like a filter at the Earth many miles below. Next, he was in a very old place. In design, much like a university or cathedral. There were "monks" there, tall beings in long hooded cloaks whose faces were hidden from the witness. He followed one of them outside where he sat beside a small river surrounded by very fine sand. The tall humanoid showed him a book with pages that moved. As he sat there he was overcome with the most amazing sense of awe. It was as though everything suddenly became clear, and he knew what life was really about. Suddenly things shifted once again. He was standing on top of cliff. The cliff was a dusty yellow/orange color. The ground below was torn up, dead trees pushed up from broken dirt and rocks. He then looked down at himself, wearing what appeared to be very primitive armor. Standing beside him was an old man in similar garb. Without speaking in words, the witness knew that the old man was telling the witness "the people in this area are sick." There were some horse-like animals with them. When he mounted one, it flew. All of this ended with a loud rushing sound. He was once again in his bedroom. He was not able to speak of the incident for a long time afterwards.
Source:  UFO Casebook, Forums
---
Date: Summer 1991
Location: Vicuna, Chile
Time: 0500A
Summary: Two men were sleeping on an isolated hillside when C J suddenly woke up feeling a presence around him. He looked up and saw a tall luminous figure approaching their position. The figure was about 1.90 meters in height, thin, with wide shoulders and completely hairless. It was coming directly at the witness, quickly gliding just above the ground. C J woke up his friend M C that also saw the luminous figure. The figure suddenly stopped two meters from the witnesses, turned in a 45 degree angle, then glided up to the mountain at very high speed, quickly disappearing from sight. The next day both men observed a silvery sphere hovering above the mountain, the sphere emitted a bright intermittent flash of light. It suddenly rose up and disappeared from sight.
Source:  Proyecto Orion 2000
---
Date: Summer 1991
Location: Near Incerlik, Turkey
Time: night
Summary: A member of the US military reported encountering an entity wearing a coiled metallic outfit, in some ways resembling that of the famous "Michelin Man." No other information.
Source:  NUFORC
---
Date:  Summer 1991
Location:  
Time:  
Summary:  
Source:  
Location. Near Glinik Poland
Date: Summer 1991
Time: night
Two young boys returning home on a motorcycle reported seeing a gigantic human-like figure standing at the side of the road. The figure seemed to be wearing a silvery metallic suit. The witness drove away from the area in terror. No other information.
Source: Arkadiusz Miazga MCBUFOIZA
---
Date:  Summer 1991
Location:  St. Louis Illinois
Time:  
Summary:  "It was the summer of 1991. My friend and I, we were trying to escape his girlfriend because she was high maintenance and we had three or four places we could go and hide from her. So we went to a park that backs up to a hundred acres of a wildlife area and then, on the other side of that, is a highway, then, just basically, north St. Louis metropolis type area. He and I go up there and we're hanging out and talking to each other and he's complaining about his girlfriend. All of a sudden, we see his girlfriend drive into the parking area, so we hit the deck. We're hiding and she pulls ahead and she looks for us but she's not gonna get out of the car and she pulls away. When we get back up, we notice that now there is a girl in this playground area with us. And we both look at her and we look at each other and we're both like, 'That's kinda weird, she wasn't there before.' (Dave Schrader asks how old she was) At this time, it's hard to tell because it's 11 o'clock at night, we just know it's female. So we watch her for a little bit and we're like, this chick is weird. So she walks over and sits down on the swing-set, which had three swings. She takes the middle one. So we're like, alright, let's go check this out. So we walk over and she's sitting there, and she's leaning forward and she's hanging on the chains with her head down and she had long hair and it was covering her face. So he walks over, he would have been on her right side, I would have been on her left. At first we were just like, 'What the hell are you doing here?' She said, 'Oh, I was just out for a walk and this is where I wound up.' 'Which direction did you come from?' 'Well,' she goes, 'I came out of the trees.' I was like, 'You were wandering around in the woods at 11 o'clock at night?' She goes, 'Nah, I didn't pass through a bunch of woods, I just came out from there.' I thought, you couldn't have just come out from there, you had to have passed through the woods. My friend goes, 'Alright, where you from?' She goes, Well, 'I'm from Ferguson.' I'm like, 'Ferguson is five miles away from here and you would have had to cross a major highway.' She goes, 'No, I didn't cross a highway.' I was like, you know, I leaned back and looked at my friend and was like, 'This chick is whack.' So, all of a sudden, he's like, 'So, you got a boyfriend?' She's like, 'Yeah, yeah, he's pretty cool. He's got a brand new TA.' I was like, 'TA?' I remembered it was what people used to call a Trans Am. I was like, 'A brand new TA? Does he think he's Burt Reynolds?' She goes, 'Yeah, it's brown, just like his is. It's new, it's really cool and fast.' I looked at my friend and was like, 'They don't make brown Trans Ams anymore.' Finally she's just sitting here and she goes, 'I gotta go.' She stands up and walks around the swing-set, right in front of me, and I'm trying to see her face. Never could see it. Never once got a look at her face. And she never once looked either one of us in the eye. And she walks around the swing-set and goes up to the woods and there's a chain-link fence that somebody had cut, so you could go into the woods. And as soon as she hit that fence, she was gone. And I mean like she just went into a whole other world, teleported, poof, gone!"
Source:  Youtuber 'The Dark Zone Network' from a video titled, "Dead Girl Walking – Dave Schrader," published on 31 Oct 2016
---
Date:  Summer 1991
Location:  
Time:  
Summary:  
Source:  
Location. Molins De Rey, Spain
Date: Summer 1991
Time: late night
A strong luminescence coming from the kitchen area woke up young Jose Maria, who still very sleepy, went to investigate what was going on. He was confronted by a very short figure with a large head and huge dark deep eyes. Terrified he attempted to scream but could not utter a word. He was also unable to move and realized that several other similar figures were present and had apparently taken over his will apparently forcing him to accompany them towards a bright light. At this point his memory became hazy and he could only remember walking through metallic corridors, seeing what appeared to be surgical instruments, monitors and being pinched in the arm by a very sharp needle like instrument. His next memory was of waking up in the morning feeling very tired and finding a strange puncture mark on his arm.
Source: Josep Guijarro
---
Date:  Summer 1991
Location:  
Time:  
Summary:  
Source:  
Location. Wellington, Somerset, England
Date: Summer 1991
Time: night
Graham Holland suddenly became engulfed in a green mist while working on the dockside at Dover harbor. He felt drained, as if his life and all his knowledge were being probed. In turn he was apparently given information on other civilizations. He did not eat for seven days after the encounter. Later one night he recalled waking up to find himself on an operating table, in a surgery with three or four beings about 3 ft tall probing him. The humanoids used pen-like devices to check his air, skin and internal organs. Two larger human-like creatures, about 6 ft tall were ordering around the small beings. Graham believes that the "aliens" are benevolent and hailed from another dimension.
Source: Far Shores UK Abductions
---
Date:  June 1991
Location:  
Time:  
Summary:  
Source:  
Location. Near Yuma, Arizona
Date: June 1991
Time: 0200A
Two 18-year old men were driving in an isolated road outside of Yuma when they saw in the desert about a half a mile away a UFO with changing colored lights that moved very quickly around the craft. They pulled over to watch for about 3-5 minutes and started to leave keeping the object in view at all times. Suddenly their next memory was of driving in the exact same place, but at 0800A. They were both in a very calm state and did not even talked about what they had seen.
Source: NUFORC
---
Date:  June 1991
Location:  
Time:  
Summary:  
Source:  
Location. Las Carolinas, Puerto Rico
Date: June 1991
Time: 0400A
One night in a dream like state the 18-year old witness saw in the corner of his room a strange figure. It was a man, all dressed in black, with a black shroud obscuring his face. The figure apparently appeared on consecutive nights. Each night the man will become more aggressive towards the witness, one night it came over to the bed picked up the witness leg and slam them down again. One night the witness woke up when suddenly the strange figure appeared again. He stopped next to his bed, looked at him, and slammed both his legs against the bed. Then the figure vanished. The next night the witness took a small statue of the Virgin Mary with him to bed. Later he heard metallic noises above him that lasted for about a minute. Then he heard the sounds of bells ringing. After this incident the strange figure did not return again.
Source: Strange but True Corrine Kenner, Craig Miller
---
Date:  June 1991
Location:  
Time:  
Summary:  
Source:  
Location. Hamburg, Germany
Date: June 1991
Time: daytime
Saskia von Essen was in a grocery store looking for some food purchases when suddenly she realized that a tall blond "man" had his gaze fixed upon her. He did not just look at her. His eyes were fixed on her as if he were looking "into" her. She felt as if he knew her deepest thoughts and knew all of her emotions and everything that she had experience during her entire life. At first she felt fear as she noticed certain things about the tall blond that seemed abnormal. He did not move like a normal human being. He appeared to move in a robotic fashion. His eyes looked and looked at her, she wanted to run away but she was unable to move. He continued to stare at her and after some minutes her fear changed to a different emotion, described as peaceful and loving. Soon she received several messages inside her head, telling her that he knew her and that he would never harm her. Suddenly a young woman spoke to her and she looked away from the blond man briefly, when she looked back he was gone. She further described the man as having blond curly hair and large round staring eyes.
Source: Saskia Von Essen, UFO Casebook Forum
---
Date:  June 1991
Location:  
Time:  
Summary:  
Source:  
Location. Yucca Valley, California
Date: June 1991
Time: 1800
In the desert, a witness reported encountering a landed disc shaped object and its occupants. The vessel was round, plain with no identifying marks, a drab silver gray color and about 40 ft in diameter. Inside there were three hi-backed brown (leather in appearance) chairs with padded armrests, placed back to back like a triangle in the center of the ship. The occupants were human like wearing short sleeved plain cotton white shirts, with what appeared to be "Fire Dept" badges on them, black cotton pants with a single denim stripe outside of each pant leg, low cut plain black shoes and black caps with the word "Police" printed in white on the front (?). The men told him that their vessel allowed the occupants to mentally link for activation and operation of the vessel, there was no great array of controls. Their vessels could easily travel faster than the light speed. The three occupants appeared to be normal intelligent men with much knowledge and expertise as to their positions. The witness was with the men for three days, and was able to travel onboard the ship. He was later deposited back in the desert where the encounter had originally taken place.
Source: NUFORC
---
Date:  June 1991
Location:  
Time:  
Summary:  
Source:  
Location. Near Queretaro, Mexico
Date: June 1991
Time: night
Eduardo Martinez was driving on the road near the city when his vehicle engine and headlights suddenly quit. He stepped out his car and was approached by two men, wearing dark blue coveralls that had dark eyes, black hair, and wrinkled skin. The humanoids communicated via telepathy and told Martinez they were a peaceful race and did not wish to alter things on earth. Among other things the humanoids told Martinez, was that they have been visiting the earth since 1971 and had at different times taken earthlings up into their spaceships. No other information.
Source: Fabio Picasso
---
Date:  June 1991
Location:  
Time:  
Summary:  
Source:  
Location. Hinesville Georgia
Date: June 1991
Time: night
A teenage girl was sitting in the front porch of her house when something made her look over to some very large trees in the neighbors yard. She was stunned to see a beautiful woman, wearing a beautiful flowing white gown, with flowing black hair and very pale skin. She seemed to be glowing. The strange figure was gliding over the treetops. The strangest part of the figure is that she appeared to have no eyes. The woman was staring straight at the witness who became terrified and began screaming for he family. When the others arrived the bizarre figure had vanished.
Source: Castle of Spirits
---
Date:  June 1991
Location:  
Time:  
Summary:  
Source:  
Location. Near La Parguera Puerto Rico
Date: June 1991
Time: 2224
A family of five was driving slowly along a rural road when suddenly they experienced vehicle trouble; they were unable to re-start the vehicle. They then decided to stay in the car overnight. Moments later they saw numerous military jeeps heading at high speed to a nearby remote radar station. Twenty minutes later they all saw a huge multi-colored light hovering next to the radar aerial. The light suddenly descended over their vehicle and they could now see it was a huge disc-shaped craft. The frightened witnesses now saw a little humanoid jump on top of the hood of the car, it was short and thin with a large egg shaped head, with large bright red eyes that had a point of light in the center and had long arms with long thin fingers. It also had gray-white skin and wore a gray white skintight outfit. The witnesses suddenly heard a telepathic message telling them "to calm down and not to resist." Suddenly they all felt a sudden calm and lost all will to resist. Two more similar beings then appeared and one of them took the youngest child, telling him that it was a special baby and that it had a special task in the future. The witnesses now got out of the car and were hit by a beam of light from the hovering disc; they all suddenly found themselves inside the object. They were all taken to a huge room resembling a laboratory and told to lie down on metallic tables. Several examinations and tests were performed on them. At one point a taller more human looking being appeared and told the witnesses of future events and coming world changes. Before releasing them, the humanoids told the witnesses that one day they were going to return and take their youngest son.
Source: Jorge Martin, Enigma # 58
---
Date:  June 1991
Location:  
Time:  
Summary:  
Source:  
Location. Malmo, Sweden
Date: June 1991
Time: night
The witness, who had encountered several short gray figures months before suddenly found himself sitting in some sort of chair in complete darkness. Terrified, his gaze was focused on the display directly in front of him. It consisted of differently colored luminescent triangular outlines, isosceles triangles that moved as if mounted by their short side on a curved conveyor belt that rose up in an arc towards him with it's end terminating just before his seat. They would move, one at a time in rapid succession straight towards him then snap down so he seemed to pass through the outlines center before it disappeared. Just as one was disappearing another would race towards him and in the short time his memory lasted it happened many times. Their colors varied: blue, yellow, pink, violet and all had a luminous neon quality about them. They stood out sharply against the darkness and behind them spewed forth some sort of vapor illuminated by spheres of flickering luminous light shooting upwards into the darkness, randomly changing color and sometimes breaking into beams, which would flash towards him, and into his eyes. But this experience had a quality about it that set it apart from the others in it's own unique way and made it even uglier, it was accompanied by music. It was utterly devoid of feeling and played so loud that he could feel the sound waves pulsing on his skin much like when you stand near a large speaker playing at volume. It had a fast and aggressive bass beat, and changed tempo regularly but never slowed. There was also a constant staccato, clattering beat in the background, which was equally offensive to the ear. The witness also saw triangular shaped images floating in front of him.
Source: Weird 9.com
---
Date:  June 1991
Location:  
Time:  
Summary:  
Source:  
Location. Uintah Basin Utah
Date: June 1991
Time: late night
The witness suddenly woke up from a sound sleep and felt someone holding her hand very gently. She opened her eyes and saw a huge hairy humanoid sitting besides her on her bed holding her hand. The witness screamed then the tall hairy creature ran down a hallway and into the family room and vanished.
Source: James L Thompson, Aliens and UFOS
---
Date:  June 1991
Location:  
Time:  
Summary:  
Source:  
Location. Centerville Indiana
Date: June 8 1991
Time: night
The 29-year old witness was standing in his backyard when suddenly he saw a bright light and was then transported into a triangular shaped object and into a triangular room. Inside the room two 7-foot tall entities with flat features and slanted eyes apparently made contact with him via telepathy. They applied a pen-sized black object to his right arm, which left marks, visible weeks later. They then put a small silver box near the witness right temple causing him to lose consciousness. He awoke later in his bed feeling very ill. Ground traces were reportedly found.
Source: Don Worley, Mufon Journal # 298
---
Date:  June 1991
Location:  
Time:  
Summary:  
Source:  
Location. Gainesville, Florida
Date: June 15 1991
Time: 1800
The two witnesses had gone into the woods outside the Gainesville Job Corps Center. As they were walking towards a campsite, one of the men stopped and claimed he had seen two werewolf-like beings float by, the other witness did not see this since he had been looking down at the time. They continued walking, when they spotted an object on the ground. It was roughly saucer-shaped and it was silent. They advanced slowly towards the object when it suddenly disappeared. As the witnesses moved on, an uncontrollable fear suddenly took hold of them and they began running away from the area. One of the men looked over his shoulder to see a tall, dark; large headed being wearing a dark robe with its hand folded in front of it. The witnesses did not stop and did not return to the area.
Source: NUFORC
---
Date:  June 1991
Location:  
Time:  
Summary:  
Source:  
Location. Lake Kaakonlampi, Hakkila, Finland
Date: June 21 1991
Time: 1700
A 46-year old man and his brother were fishing on a boat on a small lake. After awhile his brother noticed a shiny gray "vessel" to the north of them about 500-700 meters away. It was 7 meters high, and its contours were a bit unclear as it was shining some a bright beam of light. No other lights were visible. Two beings wearing shiny gray suits stood on the object. The witness then pointed the object out to his brother. They thought that somebody had somehow managed to bring a "big boat" into this small lake. After observing it for 2-5 minutes they continue to fish for some 5 minutes and when they again looked at the object it had completely disappeared without a trace. Astonished they looked around for it and could not find anything.
Source: Mervi Virtanen, Finland
---
Date:  June 1991
Location:  
Time:  
Summary:  
Source:  
Location. Virginia Beach, Virginia
Date: June 21 1991
Time: night
The witness was sleeping when he gradually attained a level of consciousness and found himself staring at a small, flickering light that was about a foot away from his face and attached to the edge of a table upon which he was lying. He was in a semi-prone position in which he remembered being placed by his osteopath years ago. Slowly, he became aware of what seemed to be a slender probe that had been pushed up inside his penis and was gently vibrating against his prostate. It dawned on him that he was receiving some type of radiation therapy, presumably for prostate cancer. The session lasted for five or ten minutes. Because it was so dark, he could only barely see a figure that was humanoid in shape, but quite homely, almost misshapen in appearance. The witness heard the figure conveyed the message, "It was a small tumor." The witness has been involved in other encounters.
Source: Alien Healing Session
---
Date: June 27 1991
Location: Moscow, Russia
Time: 2100
Summary: The witness was riding his bicycle from his "dacha" when he saw hovering above road 4 disc-shaped objects, hovering at about 10-12 meters above the road. Seconds later the objects began to move and one of them approached the witness who saw a lighted area on one of the discs and inside a "greenish" humanoid face, which seemed to flattened and then increase in volume. It soon disappeared and the objects gained altitude and disappeared over the forest.
Source:  N Subbotin, UFOZONE Russia
---
Date:  end of June 1991
Location:  Monte Grande, Puerto Rico
Time:  2230
Summary:  The witness had gone outside for a moment, when she felt compelled to look behind her and up. She then saw two hovering egg-shaped objects right above the house. One was bright silvery in color and was emitting a golden light from inside. The other object was totally black. From an opening on the bright silvery object a short thin figure was seen to emerge and walk on a beam of gold-orange light towards the black object. It seemed to enter the black egg-shaped craft, and then both objects abruptly vanished. The being was described as about 4-foot tall, very thin with a large head. It had large black slanted eyes and pale gray skin. It wore a tight-fitting silvery outfit that covered him up to his neck.
Source:   Jorge Martin, Enigma # 47
---
Date:  June 1991
Location:  
Time:  
Summary:  
Source:  
Related articles