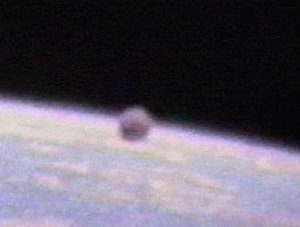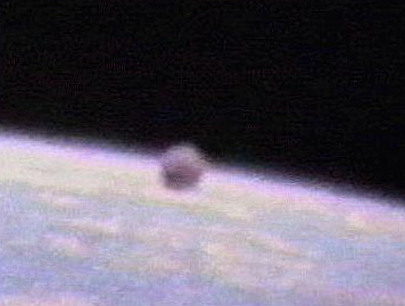 (Last Updated On: July 10, 2016)
Date: May 1991
Location:  Olivares, Puerto Rico
Time:  unknown
Summary:  A woman walking alone in a wooded path near her home was apparently accosted and attacked by several small gray-colored humanoids that were intent in trying to abduct her. She managed to fight them off and run home. Luckily the beings did not follow her there.
Source:  Jorge Martin, Alien Update
---
Date: May 1991
Location:  Bukit Tunggal, Terengganu, Malaysia
Time:  unknown
Summary:  Vague report indicating someone capturing a strange two-inch tall humanoid. No other information. What happened to the tiny humanoid?
Source:  Ahmad Jamaludin
---
Date: May 1991
Location:  Aguadilla, Puerto Rico
Time:  1635
Summary:  The 18-year old witness was out fishing at a beachfront location on the grounds of Ramey military base when he began hearing noises coming from behind some bushes near his location. It sounded like tiny feet running back and forth. He went to investigate and came upon a 4-foot tall humanoid, described as very thin with a large head and large black oval shaped eyes, it was gray skinned and had long skinny arms. The being stared at the witness, who began hearing a message in his head, telling him not to be afraid, "that he had been chosen to tell humanity of the coming catastrophes." The witness ran away from the area but looked back to see the small being run over an embankment and out of sight. Moments later a large circular shiny object rose from the same area and shot away at high speed.
Source:  Jorge Martin, Enigma 52 & 53
---
Date: May 1991
Location:  
Time:  
Summary:  
Source:  
Location. Kuala Terengganu, Malaysia
Date: May 12 1991
Time: 1500
Two students reported seeing several small humanoid figures wearing red clothing standing near the drain in the school compound. Teachers searched the area but bailed to locate anything. The next day several 6-inch tall beings were again seen in the same area.
Source: Nexus New Times, Vol. 2 # 4
---
Date: May 1991
Location:  
Time:  
Summary:  
Source:  
Location. Kuala Terengganu, Malaysia
Date: May 13 1991
Time: 1500
Several children were playing in a playground at the site of a local primary school when one of them approached a fence and saw what appeared to be "hundreds" of tiny figures wearing red clothing, coming out of a hole near a drain. He attempted to grab one of the tiny creatures but was "stabbed" on his hand.
Source: Nexus New Times, Vol. 2 # 19
---
Date: May 1991
Location:  
Time:  
Summary:  
Source:  
Location. Kuala Terengganu, Malaysia
Date: May 13 1991
Time: evening
Another student, Hafiza Zakaria, 8-years old, also claimed to have encountered the tiny entities. She reported to her teacher that she saw the beings with another friend. No other information.<
Source: Ahmad Jamaluddin
---
Date: May 1991
Location:  
Time:  
Summary:  
Source:  
Location. Mini Mini Puerto Rico
Date: May 14 1991
Time: afternoon
Two young men playing in an isolated field encountered a small circular silvery metallic object on the ground. It was very shiny and had a small dome-like sphere on its top. The boys approached the object and began touching it. Suddenly a small hatch opened on the bottom of the craft and a long thin green arm came out grabbing one of the boys by his leg. As the boy struggled to get away a second thin arm emerged and grabbed him by his arm. The boy grabbed a piece of wood and began striking one of the creature's arms. He managed to cut off one of the fingers and the creature let go. The finger fell to the ground oozing a green liquid. The witnesses attempted to retrieve the severed finger but dropped it during the panic. They both fled but later returned to find both the object and its occupant gone.
Source: Jorge Martin, Enigma # 42
---
Date: May 1991
Location:  
Time:  
Summary:  
Source:  
Location. Mini Mini Puerto Rico
Date: May 14 1991
Time: night
An adult witness was looking out his bedroom window when he briefly saw a short green skinned figure with large pointy ears, a pear-shaped head, and large red oval shaped eyes. The figure quickly scurried away into the brush.
Source: Jorge Martin, Enigma # 42
---
Date: May 1991
Location:  
Time:  
Summary:  
Source:  
Location. Lancaster California
Date: May 14 1991
Time: 2300
The witness was suddenly awakened by three 4-½ foot tall gray colored humanoids with large black slanted eyes that began lifting her from the bed. She began to struggle with the beings, when she noticed a tall human in the living room all dressed in black and holding a device resembling a small TV set. She broke loose from the grays and yelled for her husband to wake up. They now both ran to the kitchen after hearing their dog barking in the backyard. They then saw a man wearing an Air Force blue uniform lying prone on a projecting part of the roof near a ladder. A K-9 sentry dog that appeared ready to attack the witness's dog now on the ground below, accompanied the three grays. Overhead a number or red lights hovered. The witness yelled, "Do not kill my dog"! Her next recollection was standing alone in the yard next to the generator shack. A large craft with revolving red lights hovered above her and a thick fog was coming out of some ports around the object. She next remembered waking up and sitting on her bed at 0350A. She was later hypnotically regressed and recalled being taken to an underground facility but would not elaborate.
Source: Bill Hamilton, Mufon UFO Journal # 286
---
Date: May 1991
Location:  
Time:  
Summary:  
Source:  
Location. Mini Mini Puerto Rico
Date: May 15 1991
Time: afternoon
On the grounds of the local elementary school a short green humanoid with red oval-shaped eyes, and huge pointy ears, apparently approached and attempted to communicate with one of the kindergarten class children. It spoke to the child in a strange "chatter-type" language and it ran quickly into the brush as some of the other children approached.
Source: Jorge Martin, Enigma # 42
---
Date: May 1991
Location:  
Time:  
Summary:  
Source:  
Location. Mini Mini Puerto Rico
Date: May 15 1991
Time: 1530
Near the same spot of a previous encounter, two boys were playing near the woods when they heard a noise and saw a strange being emerged from the woods. The being was described as short and bright green in color, with an oval shaped head, large almond shaped eyes and huge pointed ears. It was thin with very long arms with three digit hands. The being stood looking at the witnesses emitting a strange "chatter" like noise. The witnesses threw fruits at it then chased it, but it ran quickly and disappeared down a drain aqueduct. At one point the being grabbed one of the boys by the foot making him fall.
Source: Jorge Martin, Enigma # 42
---
Date: May 1991
Location:  
Time:  
Summary:  
Source:  
Location. Bukit Tunggal, Terengganu, Malaysia
Date: middle of May 1991
Time: daytime
Around the same time as the school events, at another location several kilometers away, an unidentified man caught a tiny entity measuring only 2 inches tall. The entity, seen by a schoolteacher, was described as human-like. It was kept in a bottle. When the teacher saw it, she said it was still alive. However, she does not want to disclose the identity of the person who caught it for some unknown reason.
Source: Ahmad Jamaluddin
---
Date: May 1991
Location:  
Time:  
Summary:  
Source:  
Location. St. Osyth, Essex, England
Date: May 18 1991
Time: 2340
Just offshore, 3 anglers saw a cigar shaped object hovering low over the water. The object had six windows along its edge and several man-like figures could be seen moving inside and looking out.
Source: Tim Good, UFO Report 1992
---
Date: last week of May 1991
Location:  Barrio Las 700, Arecibo, Puerto Rico
Time:  night
Summary:  The witness had gone to the seashore to inspect some fish traps and was approaching the water when he noticed three short figures bending over the water's edge, apparently inspecting something on the ground. Suddenly the three beings turned and looked at the witness emitting a bright red light from their eyes. The beings had thin bodies; large round heads and appeared identical to each other. The witness who had been walking with his bicycle then attempted to flee the area falling several times as he attempted to mount his bicycle. He felt some type of mental communication from the beings who urged him to stay. He was finally able to peddle away from the area.
Source:  Jorge Martin, Evidencia OVNI # 1
---
Date: May 27 1991
Location: Near Brewster, New York
Time: night
Summary: Four witnesses, including Harold Egeln, had gone to Upper Magnetic Mine Road near the Titicus Reservoir when they soon heard a "pinging" sound. Shortly after three of the four felt an odd electric-like tingling in their hands. A shaft of subtle whitish light was seen on the road, which Egeln entered, finding it freezing in the cone of light although it was in the mid 70's that night. Other odd effects were observed and the woman (Cherry) and older man (Sam) returned to his car as Egeln and the younger man (Rodney) stayed outside on the road, with the car behind them. Soon they saw a subtle white outline on the road about 50 feet ahead of them, it was a saucer shape with a cupola on top. Inside the effect, dark conical forms of various sizes appeared one by one. When the light faded, the tubular forms hurried across the road, huddling together very fast, assuming shapes that looked like hooded robes. As they moved down the road, as scream came from the car, and the two guys ran there. Cherry had seen three "little grays" moving in lockstep towards the back of the car, only to disappear when she screamed. Harold and Rodney then returned to the site as Cherry and Sam stayed in the car. As a car drove up the road, the hooded shadows slanted towards the ground, only to reappear in a procession in the trees after the car passed. The procession moved to a huge outcropping of rock, where the forms vanished as they entered the rock. That was succeeded by swirling shapes, like a hurricane or whirlpool galaxy in the air, and subtle symbol-like images in front of the rock outcropping. After about 10 minutes the shadowy forms emerged, settling across the road from Harold and Rodney. Harold felt compelled to cross the road, and as he did, he felt what he described as "a wall of emotions," that he passed through, composed of all ranges of positive and negative emotions. When he came to where the forms were, he no longer saw them, as if he had walked into a hologram while Rodney watching this still saw the forms around Harold. Harold felt subtle energies throughout his body, up his spine, and felt as if he were undergoing G-force accelerations. Shortly thereafter the experience ended.
Source:  S.P.A.C.E.—Search Project for Aspects of Close Encounters
---
Date: May 1991
Location:  
Time:  
Summary:  
Source:  
Related articles