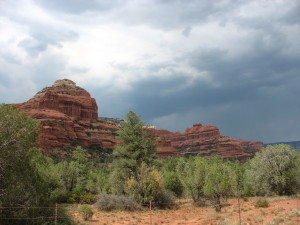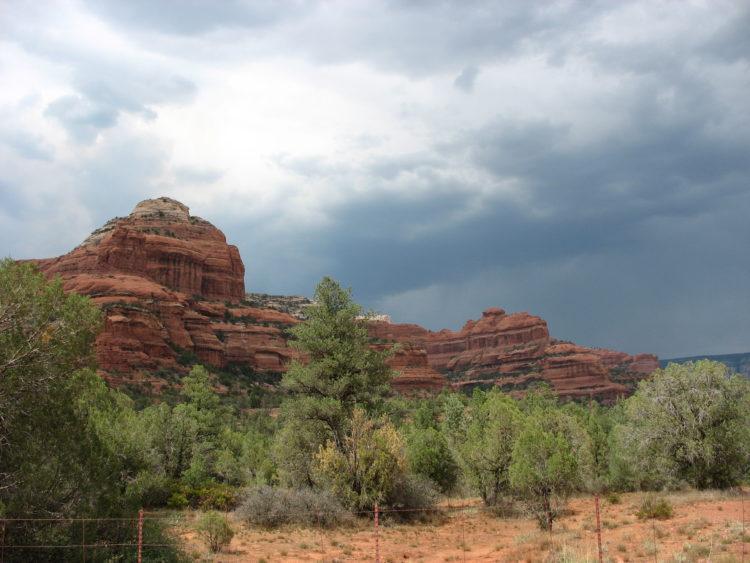 (Last Updated On: December 7, 2016)
Date: Autumn 1991
Location: Cutthroat Bridge, England
Time: 1530
Summary: The Johnson family was driving along Manchester Road, past Ladybower Reservoir and as they neared the bridge, Mike, the driver, slammed on the brakes as the car ahead of them had suddenly stopped. They lowered the car window and looked up the road to see on the hillside on the left a large looming figure walk towards the road and began to cross. Slowly, the 8 ft tall man like figure slumbered across the road. They described the creature as covered in long brown hair, shaggy in appearance. Its eyes looked normal but he walked different, like he was crouching. Another car came to a halt and pressed the horn. Suddenly the creature became alert and jumped over a wall (a 10 ft drop) and ran up through the woods. It was last seen running up the hill and disappearing from sight.
Source:  Mystery Magazine.com
---
Date:  Fall 1991
Location:  Near East Troy, Wisconsin
Time: night
Summary: A motorist saw a large hairy coyote-ape like creature standing on all fours on the side of the road; the hairy figure stared at the witness then trotted off into the cornfield and out of sight.
Source:  Linda S Godfrey, Strange Magazine #11
---
Date:  Fall 1991
Location:  Mantachie, Mississippi
Time:  9 pm
Summary:  In the Fall of 1991 me and two of my friends decided to go to the liquor store and get someone to buy us a pint of booze. We were not yet of age so we had to get people who were of age to go in and buy it for us. We did this two or three times a week. The small town we live in (Mantachie, MS) most of the time leaves you alone as long as you are not bothering anyone. We got the booze and headed to the park in this small town. We go to the park to have a drink every once and a while but this night was different. We pulled up to the park and started to get out of the truck. We had not yet opened the booze so the booze did not influence us. I was sitting in the middle and my friend was getting out of the passenger's side door. When he got out and I got out, I noticed the sound of a tennis ball bouncing on the tennis court. I looked and saw this figure bouncing a tennis ball. The figure was around 6 foot tall and was wearing a dark cloak. It looked to me that he had some sort of pouch on his back. Me and my friend who got out of the truck saw this figure and told the driver of the truck to look. He did and saw the same thing. In a flash we jumped back into the truck and headed down the road to figure out what we had seen. We got a few miles away and in the distance we saw coming at us a large bat-like creature. It was several feet away from us but you could make out the red glowing eyes. It passed right in front of our windshield and vanished in the darkness. We rushed to one of our houses and didn't drink that night. We didn't do anything but stay there all night. I am a skeptic when it comes to the paranormal but I do know what I saw.
Source:  Witness testimony
---
Date:  September 1991
Location:  
Time:  
Summary:  
Source:  
Location. Berlin, Germany
Date: Fall 1991
Time: night
The witness remembered that one night several "persons" came into her room and carried her downstairs, she was then taken into a brightly lit room and placed on a table. She recalled the entities as being humanoid of average height. They wore long white robes that covered their arms; no facial features could be seen. They took her into a landed lens-shaped object via a ramp and placed her on a table. The entities spoke to each other in an unknown language and brought some equipment to the bed and then began probing the witness. She felt something touch the back of her head, which gave her a pleasant electrical shock. At the same time she felt an icy cold penetrate her body and then passed out.
Source: Illobrand von Ludwiger, Mufon 1993 Symposium Proceedings
---
Date:  September 1991
Location:  
Time:  
Summary:  
Source:  
Location. Palm Springs, California
Date: Fall 1991
Time: late night
For 3 nights in a row the witness young baby daughter had woken up screaming hysterically. As him and his wife ran into the room the child would point frantically towards the window. On the fourth night the witness was ready and ran immediately into the bedroom with a loaded gun, as he looked at the window he was stunned to see a short figure with a round head and huge eyes staring at him. The figure turned and ran. The figure hurdled over some bushes into the street at incredible speed then into a street, and under a streetlight it suddenly dematerialized in full view of the witness.
Source: CAUS
---
Date:  September 1991
Location:  
Time:  
Summary:  
Source:  
Location. Sedona, Arizona
Date: September 1991
Time: noon
The witness was alone at home when she suddenly felt very tired and had to lie down in her bed. Moments later she saw a man standing at the end of her bed, the bedroom walls them seemed to dissolve. The man was described as of average height, with slightly slanted eyes and wearing an unusual type of three-piece suit. The witness felt that the being was friendly and felt no fear. Suddenly numerous little beings then appeared all around the taller being. The witness then felt a severe pain on both sides of her groin. She attempted to gain control and asked the taller entity if they were form the "light" side? She received no answer. After much mental struggle the witness was able to command the entities to leave.
Source: Brad Steiger, Sherry Hansen Steiger Montezuma's Serpent & other true supernatural tales of the Southwest
---
Date:  September 1991
Location:  
Time:  
Summary:  
Source:  
Location. Near Sedona, Arizona
Date: September 1991
Time: afternoon
A man named Victor was hiking in an isolated canyon when he stumbled upon some white trucks and men in white suits. One flat bed truck carried a wingless craft on its bed. Victor felt hat he was being observed. He had his video camera at the ready and scanned the scene below his position when he thought he heard a noise in the bushes behind him. When he turned to look, he saw a creature peering back at him, and then duck out of sight. This creature looked like a typically gray alien. On another hiking expedition into the canyons, he had become lost. He was walking in one place in daylight, then he found himself in an unknown location and it was suddenly night.
Source: Christopher Montgomery, UFO Resource Center
---
Date:  September 1991
Location:  
Time:  
Summary:  
Source:  
Location. Moca Puerto Rico
Date: September 1991
Time: evening
A group of about eight persons had gathered at the house of a local psychic when suddenly they all saw a flash of light and a tall figure suddenly appeared. It was a man wearing a tight-fitting silvery outfit with a metallic helmet and a long silver cape. He looked intently at the group and they all received a mental message asking them "if they were ready for the message"? He then walked out the door bending down a little as he walked under the threshold, he then threw a small golden disc into the air that flew in circles for some moments before disappearing. The small disc emitted a loud hum. The caped figure then left.
Source: Jorge Martin, Enigma # 52 & 53
---
Date:  September 1991
Location:  
Time:  
Summary:  
Source:  
Location. Ashland Kentucky
Date: September 1991
Time: night
The two witnesses had gone out one night in order to investigate a supposed haunted bridge in an isolated hilly area. As they looked around the area they heard rustling sounds coming from the woods about 50 yards away. They thought it was a deer so they decided to walk to a nearby abandoned barn to see what was in it. Suddenly there was a loud deafening scream-roar-growl noise and they head what sounded like heavy footsteps coming from the field adjacent to them. They then saw, running towards them, on what appeared to be somewhat all fours, a massive creature with long shaggy hair. It stopped about 15 feet away and stood up and it had to have been at least 16 feet tall. They ran to their car and the creature apparently chased them. As they got to their car another vehicle was coming down the road, apparently scaring the creature away. They came back the next day and found some rather weird looking tracks or footprints in the field.
Source: Ron Schaffner
---
Date:  September 1991
Location:  
Time:  
Summary:  
Source:  
Location. Northern California, exact location not given
Date: September 1991
Time: night
Joe and Carmen were out in a camping trip in an area surrounded by several large boulders. As they drove back to the site from a nearby town they saw a huge object apparently sitting among the boulders. Neither approached the object, which had large lighted windows. Carmen saw several alien type figures; one had a "glowing wand or stick, green in color" of some kind. In a strange reaction to the sighting both went into their sleeping bags and went to sleep. They did not see the object depart.
Source: The pumpkin-orange Orb
---
Date:  September 1991
Location:  
Time:  
Summary:  
Source:  
Location. Canonsburg Pennsylvania
Date: September 1991
Time: 2300
Two researchers from the group PASU were out on a stakeout for any signs of strange activity. They both had flashlights and communicated with each other with radio headsets. Soon they saw two pairs of green eyes staring at them from the darkness. Later they heard heavy footfalls crashing through the woods and sounds of metallic ringing coming form some nearby railroad tracks. Two figures then appeared, these were described as "flat black" in color with long swinging arms, about 6-foot tall and 150 pounds. They both ran across the two-witness line of sight moving in an erratic manner and disappeared from sight.
Source: Keith Bastianini, PASU, Fate 2-94
---
Date:  September 1991
Location:  
Time:  
Summary:  
Source:  
Location. Tiger Valley, Khanmin near Maolin, China
Date: September 16 1991
Time: 0600A
Lin Khaoshen watched an enormous green cloud descend over the terrace of his farmhouse. He could see a dark object hidden within the cloud; he could hear loud clanking noises coming from inside the object in the cloud. As he stood staring at the sight, he suddenly felt numb from head to toe and was totally unable to move. The green cloud dissipated immediately after it landed revealing a huge monolithic object shiny like an eggplant. On the upper section of the craft a slot-like opening appeared and several figures, at least 8, appeared. These were described as over 2 meters in height. At the same time a pencil thin beam of green light shone on the witness. Suddenly his entire body became transparent, he could clearly see his lungs, heart and stomach. The beam of light then apparently sucked him into the enormous object. He floated inside within the green beam of light. At this point he seems to have lost all sense of time and could not remember what occurred inside the craft. When the gigantic object was gone it left a tiny 10cm circle of depressed soil on the terrace. The witness and the investigators could not explain how could such a gigantic object had landed in the comparably small terrace and leave such as small imprint on the ground.
Source: UFO LAB Russia
---
Date:  September 1991
Location:  
Time:  
Summary:  
Source:  
Location. Etowah Tennessee
Date: September 20 1991
Time: 0100A
The witness was traveling on Interstate 75 when she and others in the vehicle looked towards the east and saw an oval shaped transparent object fly straight up from the ground. After going up, the object continued to pace their vehicle as it flew north alongside I-75. At one point, the object scripted an "L" with a smoke tail behind it. When the object was at its closest, about 100 yards away, the witnesses could see several figures inside it, moving their arms and hands very rapidly. The object changed directions at times, and turned abruptly and glowed. They lost sight of it north of Chattanooga. Two elderly witnesses in the car experienced severe health problems soon after the sighting, and died within a year and a half. If not known if there was any connection to the sighting and their health difficulties.
Source: John C Thompson, ISUR
---
Date:  September 1991
Location:  
Time:  
Summary:  
Source:  
Location. Cerro La Matanza, Argentina
Date: September 21 1991
Time: night
Several persons were inspecting an area of recent UFO encounters, when one of them heard soft footsteps in the woods nearby. They heard additional footsteps and one of them shone a lantern towards the wooded area. There they saw a one-meter tall figure, milky white in color with a large head, hide behind a tree. The being then, apparently annoyed by the light ran away, quickly followed by the witnesses. The being then joined several similar humanoids, which ran, towards an abandoned house near a local lagoon. The beings seem to emit a phosphorescent white light and were apparently naked resembling large "babies."
Source: Fabio Picasso, Strange Magazine # 11
---
Date:  September 29 1991
Location: Dubrovka, Russia
Time: 1000 A
Summary: Aleksey Komarov was riding his motorcycle along a country road and as he was rounding a curb he spotted a tall totally black figure with long dangling hands, longer than its legs. The figure appeared to float just above the ground on the side of the road. He describes the humanoid's color as "blacker than soot". The humanoid made some moves towards the witness but then ran the other away at incredible speed, its feet not touching the ground. The stunned witness watched from his motorcycle as the humanoid disappeared from sight.
Source:  UFOZONE Russia
---
Date:  September 1991
Location:  
Time:  
Summary:  
Source:  
Related articles