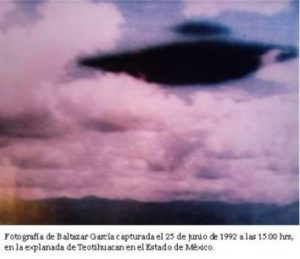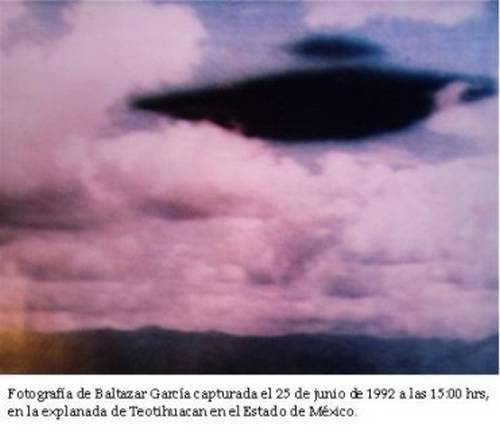 (Last Updated On: July 13, 2016)
Date: Summer 1992
Location: Rooster Rock State Park, Oregon
Time: 0200A
Summary: A couple were out camping when hey heard an awful scream from far away that was loud and mournful and then under the light of the full moon he noticed, only ten feet away, a ten foot tall Bigfoot like creature. It wasn't even looking at him, but across the river. The witness said the eyes of the creature were a silver dollar size, eight inches apart, and fire red in the moonlight. As he began to panic, he heard a message of peace and non-aggression in his head. He turned around, picked up his gear, and backed off. He packed up his stuff, land left in the boat (apparently in shock), leaving his wife, who woke later, went to get a friend to help find her husband who had been arrested, she later found out. Later they found wide tracks 17 inches long, and another set at 20 inches long.
Source: Ray Crowe's Track Record # 43
---
Date: Summer 1992
Location: Beckley West Virginia
Time: 0300A
Summary: The witness was just pulling out of the parking lot of a local mall when he noticed a blond haired woman that appeared to be 8 months pregnant running alongside of the road. He pulled up next to her intent in assisting her when the frantic woman jumped into his car and began screaming, " Get out of here"! They are after me"! Leave me alone! Get away! They after me! As he drove away with the screaming woman next to him he noticed what appeared to be headlights following his vehicle. He attempted to outrun the lights but was unable to, at one point he slammed the brakes and the lights flew over his car then hovered in mid-air yards above them. The woman screamed again and told the witness to drive to a nearby decrepit and apparently abandoned house. There she left the vehicle and ran into the house. The lights hovered overhead for a second then shot away. After awhile the witness recalled some strange details about the woman, she was described as good looking, with a petite face, not swollen like a normal pregnant woman. She wore a bright green blouse that seemed to absorb light and her slacks were wrinkle free without any creases. A week later he returned to the sit of the house and found out that it had been abandoned for years.
Source: Bob Teets, West Virginia UFOS Close Encounters in the Mountain State
---
Date: Summer  1992
Location:  
Time:  
Summary:  
Source:  
Location. Pine Bush, New York
Date: Summer 1992
Time: 2230
Separate witnesses had seen on a road a black creature about 7-9 ft tall, all black with head, arms and legs, the witnesses could not make out any features. It ran off into the woods after being seen. This is an area of heavy UFO activity.
Source: Bill Brann, WBS Alien Report, Vol. 2 # 10
---
Date: Summer  1992
Location:  
Time:  
Summary:  
Source:  
Location. North of Las Vegas Nevada
Date: Summer 1992
Time: night
A man parked in a remote area investigating reports of alien activity at a nearby top-secret Air Force site, reported seeing peculiar distant lights over the area. Later he caught sight of what appeared to be a security four-wheel drive vehicle driving by 20 yards away. The vehicle's inside light was on. In the passenger seat, sitting upright he saw a female humanoid being; she appeared to be half-human with blond hair and huge dark eyes and a wide face. The vehicle drove quickly away.
Source: UFONS # 295
---
Date: Summer  1992
Location:  
Time:  
Summary:  
Source:  
Location. Satinsky Region, Russia
Date: Summer 1992
Time: night
A local resident staying at the local spring baths watched a revolving disc-shaped object hovering low over the area. The man distinctly saw several illuminated windows and flashing lights inside. In some of the windows he was able to see figures of "persons" very similar to humans staring down at him. Another witness at the same resort reported seeing a luminous sphere slowly land on the roof of the cabin without making any noises. He hid inside until the sphere left.
Source: V P Chernetsova "Satinsky legends"
---
Date: Summer  1992
Location:  
Time:  
Summary:  
Source:  
Location. Florida, exact location not given Date: Summer 1992
Time: late night Late one night the witness was suddenly awakened by a loud humming noise. He could not move or speak and as he stared at the end of the bed he saw a tiny man in red clothing. The little man's eyes were glowing. The man went back to sleep and did not see the little man depart. His wife has woken up to humming sounds also but has not seen any entities
Source: Alien Resistance, Case Files
---
Date: Summer  1992
Location:  
Time:  
Summary:  
Source:  
Location. Kent Cliffs, New York
Date: Summer 1992
Time: 2300
The witness was walking on a road near some ancient stone chambers, as he walked by a chamber on the opposite side of the road he noticed a faint red glow coming from the inside. He also heard a faint sound like a hum, sort of like an electrical generator that was being used to produce the light. He crossed the street and entered a short section of woods and entered the chamber. As soon as he walked in the noise stopped and he could not see the red light, it was all dark inside. He felt very uneasy as if someone was watching him. After 30 seconds an invisible force field like force struck him. He fell to the ground expecting to see somebody standing over him but saw no one. He tried to get up several times but an unseen force that felt like a hand kept striking him. He stayed down and looked toward the opening and saw the figure of a man standing there. He was wearing a white robe and had long black hair and a beard. His hair was very curly and it hung over his shoulders. His eyes seemed very dark, but they also glowed. The center of his pupils looked red. He just stood there and looked at the witness. The figure raised his hand and pointed his finger at the witness, who realized that he was not wanted there. The figure was surrounded by a soft white glow. It then dissolved into a cloud of mist, and the mist was drawn into a nearby rock, just as if there was a vacuum there. The witness then left the chamber.
Source: Phillip J Imbrogno & Marianne Horrigan Contact of the 5th Kind
---
Date: Summer  1992
Location:  
Time:  
Summary:  
Source:  
Location. Scottsdale Arizona
Date: Summer 1992
Time: late night
A woman was checking on her husband in the bedroom when she saw two to three short gray skinned humanoids with large heads and black oval-shaped eyes that were apparently injecting or extracting some type of fluid from her husband's head. He appeared to be sleeping. The woman was unable to move as the beings then entered her seven-year old son's bedroom and repeated the same procedure apparently using a long needle-like instrument.
Source: Personal Interview
---
Date: Summer  1992
Location:  
Time:  
Summary:  
Source:  
Location. Florida, exact location not given
Date: Summer 1992
Time: late night
Faith Lovette suddenly woke up in the middle of the night feeling very afraid. It had been very hot and humid but the room felt very chilly. The streetlights were shining in through the window and she could see the room clearly. She then noticed a strange being standing at the end of the bed. The being had red glowing eyes and red marks on his face and his arms and legs looked a little too small for his body, but he may have been wearing some kind of body armor. When the being realized that she was awake, he came up to her putting his face very close to hers, eye-to-eye. He then touched her face and hair assuring her that she would not be harmed. The being had some kind of scanning device in his hand that he used to scan her from head to toe. When he was done he looked at her as if to say he was done, backed up towards the closet and disappeared. (Note similarity to case # 60).
Source: UFOs and Aliens Among us
---
Date: Summer  1992
Location:  
Time:  
Summary:  
Source:  
---
Date: June  1992
Location:  Mexico City, DF Mexico
Time:  0300A
Summary:  The witness, a nurse, suddenly woke up and saw through a window in her bedroom a round luminous object descend over a nearby roof. Several short figures with huge heads emerged from the object. She attempted to scream but could not. The beings all wore tight fitting silvery outfits. Then she heard a loud humming sound coming from the object, which also emitted a bright white light that surrounded the little humanoids. As she watched the scene, she suddenly blacked out and does not remember anything else of the incident.
Source:  Fabio Picasso
---
Date: June  1992
Location:  
Time:  
Summary:  
Source:  
Location. Antioch, Illinois
Date: June 1992
Time: evening
Matthew Eaton was walking back from a creek located behind a neighbor's house when he saw what appeared to be a 4 ft bipedal creature standing about 20 ft into the woods that where adjacent to a local creek. Its eyes appeared to be glowing red. Eaton stared at it and it stared back for what seemed to a minute or so. Its body appeared to be entirely covered with fur, of an unknown color. Its right arm was wrapped around one of the trees, which hid its right shoulder down, while its other arm was resting along the creature's side. It had 4 to 5 long bony fingers. The head appeared to be an oval shape and the face appeared to be hairless. After a few moments it walked into the woods and vanished.
Source: Cryptozoology.com
---
Date: June  1992
Location:  
Time:  
Summary:  
Source:  
Location. Agawam Massachusetts
Date: June 1992
Time: night
As a bright object hovered low over the area, all the mailboxes in one street reportedly burst into flames. Several strange undescribed creatures were also observed nearby. No other information.
Source: UFONS # 283
---
Date: June  1992
Location:  
Time:  
Summary:  
Source:  
Location. Boa Vista dos Ramos, Brazil
Date: June 1992
Time: night
A lone motorist saw a tall human like figure with long blond hair with green luminous eyes was seen standing on the side of the road, it was almost 3 meters in height. It wore a tight-fitting plastic like coverall and large silvery boots. It seemed to be watching the traffic going by.
Source: Antonio Faleiro, Brazil
---
Date: June  1992
Location:  
Time:  
Summary:  
Source:  
Location. North Palm Beach, Florida
Date: June 1992
Time: late night
The witness, who had sleeping face down on her bed, suddenly woke up in the middle of the night feeling a tremendous weight on her back. She felt as if someone was squatting on her back and pounding on her lower back with bare fists. She attempted to grab at the creature and felt a rough cloth. She yelled a prayer and managed to grab the cloth throwing the short creature to the floor, she looked and saw a short being completely covered in a dark blue hood; no facial features could be seen. The creature then disappeared.
Source: Personal Interview
---
Date: June  1992
Location:  
Time:  
Summary:  
Source:  
Location. Maryland, exact location not given
Date: June 1992
Time: late night
The witness suddenly awoke from a sound sleep to see a bright blue light coming through the mini-blinds of her bedroom window. In the morning she found a circle of dead grass in the yard and mysterious helicopters circled her house all during that morning. She then recalled that during the night she had been visited by a tall blond man, with short cropped hair, black eyes without pupils that appeared to have been benevolent but "lethal serious" with command. No other information.
Source: Linda Moulton Howe Glimpses of Other Realities Vol. I
---
Date: June  1992
Location:  
Time:  
Summary:  
Source:  
Location. Nottingham, England
Date: June 1992
Time: 2300
19-year-old Mike Clarke reported encountering a tall thin white "light" shiny humanoid. He does not recall being onboard a craft. But reported suffering from headaches and nose bleeds and body aches after the incident. No other information.
Source: UFO Abduction Raw Data Page UFO Watch
---
Date: June 3 1992
Location: Melesse, France
Time: 2330
Summary: One observer saw a 7-foot tall transparent egg-shaped craft hovering low over a pasture. A short humanoid figure was seen standing behind a control panel inside the object. A nearby tree is apparently scorched by heat emitted by the object.
Source: LDLN # 334
---
Date: June 6 1992
Location: Tabriz Iran
Time: 05:00
Summary: i was researching in the internet by my cell and saw your website and wanted to report you something that i always wanted to say it to someone, it goes back to my childhood that i dont remember exactly the time but about 18 years ago when i was 12. the time was about i guess 5 or 6 am that sun didnt came on and every where was dark, my mother and i went out to buy breads, because that period of time in tabriz city of iran, bakeries were very busy, because of that we went to bakery very soon at dark to buy early. we were on the way to the bakery between shohada street and yousef abad street in abbasi of tabriz that i saw a circle shaped thing on the sky with lights around it, it was just 1 and moving from one site to another like airplane but very gently, it wasnt far from ground like airplane, the distance from that to ground was like a bird was flying in sky, i didnt tell my mom about it thats because i thought that it is normal and it was a plane but didnt know it was a UFO, believe that i saw UFO and now i remember clearly that it was circle with lights around it.
Source: National UFO Reporting Center
---
Date: June  1992
Location:  
Time:  
Summary:  
Source:  
Location. Malibu California
Date: June 9 1992
Time: 0400A
The witness suddenly awoke and found himself unable to move. He then saw standing next to his bed three small figures. These were described as white-colored with frail bodies, large triangular-shaped heads, and huge luminous black eyes. The figures stood motionless staring at the witness emanating a felling of curiosity. The figures then receded backwards from the witness with a look of bewilderment and vanished.
Source: Jefferson R Weekly, UFO Vol. 8 # 4
---
Date: June 12 1992
Location:  Teulon, Manitoba
Time:  
Summary:  my wife an i were on our way back to city with our 2 children sleeping in back .it was sunday nite we had stayed for church an left around 10.oo pm on a warm summer night.there were no stars or moon cause it was cloud overcast all weekend. it was a black nite on the country road .we had just turned on the bend of the road to a straight highway about 2 miles long , no cars behind me with one car maybe a mile ahead there r a couple overhead powerlines on that stretch of highway. suddenly on the left side of the car i could see the ditch an the trees. there was no light behind us or i would have looked in the rear view mirror first . i looked at my wife to tell her what i could see an she was looking up thro the wind shield towards the roof of the car . i looked up an saw this glowing white fluorescent ball about 4 feet in diameter an about five feet about the roof of the car. i only saw the front half of the ball shape cause the roof line of the car i could not see the rest of the object.the car is travelling at 100km per hour an the object was hovering completely still over the roof an no noise. the object looked like it was moving thro mist or a cloud . no noise. never felt anything weird or the car was not affected either. i looked at the road cause i was driving the car for a second then looked back up again an it was gone. my wife said it went straight up into the black sky. was gonna tell the rcmp but they would not believe us . i know it was not swamp gas . pluto. weather balloon helicopter. satellite. reflection from venus. or a 727 air liner!

Source:  ufostalker
---
Date: June 15 1992
Location:  Quebradas De Yauco, Puerto Rico
Time:  late night
Summary:  The same night that Dr. Radames Marin found eight of his sheep dead and mutilated under mysterious circumstances, several neighbors heard guttural screams coming from near the farm. Others saw a 6 ft tall, dark hairy figure running on two feet away from the area and disappear into some woods.
Source:   Jorge Martin, La Conspiracion Chupacabras
---
Date: June  1992
Location:  
Time:  
Summary:  
Source:  
Location. Mamaroneck, New York
Date: June 20 1992
Time: 0335A
35-year old "Jane" was just getting ready to retire for the night. Her husband and children were already sleeping. It was about 2300 when she looked up through the skylight and saw a bright, star-like object right over the window. She thought it was strange but went soon to sleep. Several hours later she was awakened by a strange buzzing sound. As she looked toward the skylight, a beam of light came through and hit the foot of the bed. The beam split into a number of colors that looked like a rainbow. The light then traveled up the bed until it was covering half her body. She tried to move and realized that she was paralyzed. She looked across at her husband and noticed that he was on his back, a position he never slept in. "He looked like he was in a trance." After about two minutes another beam of light came through the skylight. This time it was white. Inside the light, a figure began to materialize. When the light shut off she saw a very tall man standing at the foot of her bed. He was dressed in blue robes and was at least seven ft tall. He had long black hair and his skin looked very pale. The being stood there and stared at Jane, who was still paralyzed. The being then raised his hand and pointed at her. He told her verbally that her husband had not been harmed in any way. The being then said that soon she would receive messages that would help the human race through very hard times that were approaching. Jane blacked out and when she woke up the next day, she told her husband about her experience.
Source: Phillip J Imbrogno & Marianne Horrigan Contact of the 5th Kind
---
Date: June  1992
Location:  
Time:  
Summary:  
Source:  
Location. Near Warsaw, Poland
Date: June 20 1992
Time: 1600
At a government forestry project east of Warsaw 11 witnesses were gathered in one building when they suddenly noticed that on an internal road in the complex appeared—literally out of nowhere—an object looking like a disc with a dome on its upper part. The dome was rounded with some colorful lights in its lower part. The witnesses estimated the UFO's diameter to be 4 meters in width and 2 meters in height. It was dark steel like in color. They did not see any windows, antennas or other protrusions. The UFO moved slowly above the road. It then suddenly turned towards a wall of the nearby woods and landed in the trees. It remained there for a few minutes; the witnesses could not see any legs or wheels. Soon the UFO took off slowly and circled over a nearby square sand lot, it then flew over the asphalt road. After that it floated among buildings and then disappeared behind some trees. Shocked, the witnesses decided to get together and discuss the matter. They decided to contact the "visitors" and wrote in a piece of paper: "We are people, please contact with us" and then they fitted it onto a pane of the bathroom window on the 3rd floor. The next day, they found the sheet of paper still on the pane but upside down and covered with strange glue like gel. The glass was covered with the traces of 4-fingered "palms". The "prints" were narrow and they measured 20cm in their length. Clearly visible was 4 stage finger-like traces on the window pane (humans only have three stages). Those strange palm prints had no thumbs, but they appear to have claws. A photograph of the prints was taken.
Source: Robert K Lesniakiewicz, Center for UFO & Anomalous Phenomena Research, Cracow.
---
Date: June 25 1992
Location:  Teotihuacan, Mexico
Time:  Photo Above
Summary:  
Source:  
---
Date: June  1992
Location:  
Time:  
Summary:  
Source:  
Location. Suomenniemi, Finland
Date: June 25 1992
Time: 2100
A 54-year old woman was driving her car on the way to her summer cottage in Ristiina. After a long straightaway the road curved climbing a hill and the woman noticed some movement on the road ahead. She thought it was some kind of animal and rove closer, speeding up. However when she came closer she could see that they were 2 humanoids, who seemed to be measuring something on the ground, the first was in the middle of the road, the second on the roadside. They were so concentrated on their work that they did not see her car before she drove up to them. When they noticed her car they turned and the one on the roadside jumped to the ditch and disappeared, while the humanoid in the middle of the road froze in place as the woman drove right over him, at the same time attempting to steer away from the entity. When driving over the humanoid she heard a metallic sound resembling "niuuhh" sound under the car. She stopped her car and went out to investigate, but could not find anything. Later she discovered that a cover of hard plastic under her car had been torn out. She described the humanoids as being well-built miniature humans some 50cm tall, clad in tight-fitting dark gray overalls with a darker broad belt around the waist. Their head was round, and they seemed to have been baldheaded and had large dark round eyes or eye openings.
Source: Mervi Virtanen, Finland
---
Date: June  1992
Location:  
Time:  
Summary:  
Source:  
Location. Lakeville, Wayne County, Pennsylvania
Date: June 28 1992
Time: 0300A
A husband, wife, and small child reported an apparent abduction experience, few details recalled. The wife remembers being shown a small gray colored baby like being and believes she is the surrogate mother. She was then taken to an examination area apparently onboard some type of craft. The husband recalls arguing with several pale-faced beings that apparently were working or testing on his chest area. An odd pattern of red marks was discovered on the chest the next morning.
Source: PASU Data Exchange Fall 1992
---
Date: late June 1992
Location: Near Navadvipa West Bengal India
Time: daytime
Summary: Several young boys had gone swimming in the Ganges River including a five-year old that could not swim. After awhile his parents who arrived looking for him missed his presence. After awhile the young man was seen by the others somehow being held under the powerful current by a strong unknown force, only his finger was sticking out of the water, he was being held in place and was not moving. One of the older boys then swam over to him and pulled him out. He was apparently unhurt. When asked what happened, he said a "beautiful woman" wearing a crown and earrings and dressed very nicely had appeared out of nowhere and held him up as the strong current attempted to drag him away. After saving him she apparently vanished. (This humanoid was interpreted as being a "Jaladevata", in old Indian Vedic tradition a being that reportedly gives protection to those who are in danger of drowning in lakes and rivers.)
Source: Richard L Thompson, "Alien Identities"
---
Date: June  1992
Location:  
Time:  
Summary:  
Source:  
Related articles