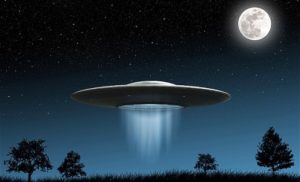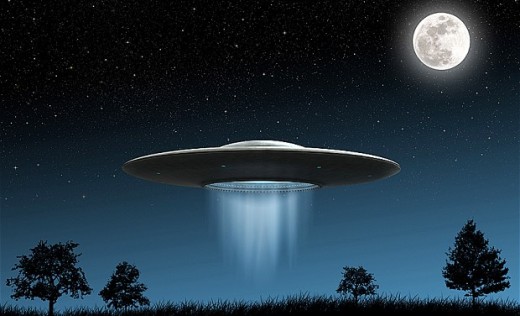 (Last Updated On: July 16, 2016)
Date: November 1994
Location:  Hartford Connecticut
Time:  late night
Summary:  The witness, who was 7-9 months pregnant at the time one night, felt herself surrounded by several beings. One of the beings was gray; the other was tall and black with a black robe. This black being appeared to have spikes or something similar on his head. She became alarmed and was told to be calm and not to be afraid. She was told they were looking at her unborn baby and was asked if she wanted to see him. They then apparently took the baby out of her (!) and she was allowed to hold it. Moments later the tall, black being said that they had to put the son back now, since it was no longer safe. She could only recall that the tall black being had very rough skin.
Source:  BUFOD
---
Date: November 1994
Location:  Upshur County, West Virginia
Time: 0600A
Summary: Two observers spotted a black insect-like humanoid with an ant-like head that ran off into the woods leaving behind an unpleasant skunk-like odor. Similar encounters occurred throughout the area around the same time. No other information.
Source: West Virginia UFO News
---
Date: November 1994
Location: Hull, England
Time: night
Summary: During a period of intense UFO activity in the area, witnesses in a remote farm location spotted three average sized figures walking along the garden, about 50 feet away. These figures appeared human-like and wore shiny metallic outfits, resembling chain male. One of them appeared to have been touching the fence as if inspecting it. At the same time a French fishing trawler off the coast spotted a shiny object flying over the area.
Source: Andy Page
---
Date: November 1994
Location:  Near Karatau, Kazakhstan
Time:  late night
Summary:  A night watchman at a relay station was roused late at night when his dog suddenly rushed outside, barking at "a huge, globe shaped, luminous machine" standing about 50 meters away. A number of creatures slightly resembling human beings and wearing skin-tight silver suits, disembarked from the object through an invisible door, and the dog "gallantly" attacked them. However, one of the humanoids "stretched out his hand to the dog, and a slim blue ray shot out of his hand and touched the animal." The dog immediately froze and fell to the ground noiselessly. The guard had only time to call the Karatau police station by telephone and urge to come over, before the same humanoid appeared in the doorway, and the same blue ray knocked the guard to the floor. The police were stranded when their car engine cut out about a kilometer from the relay station. This also happened to the back-up car, and all efforts to start the engines failed. Both cars unexpectedly started up again an hour later. The police brought the guard out of his "strange quasi narcotic coma," and he recounted the incident to them. A perfect circle of carbonized rock was left at the place where the UFO had landed. The unfortunate dog never did wake up.
Source:  FRS Vol. 40 # 1
---
Date: November 1994
Location: Anchorville, Michigan
Time: 0356A
Summary: The 11-year old witness was sleeping when suddenly he awoke staring at his alarm clock. Then feeling as if someone was watching him he became very scared and turned his head to see a small figure in the shadows of his room. It looked like a child with a large head and long arms. It never made a sound, the whole time he stared at it. The witness felt very safe and did not thought it prudent to get up from bed. After about 10 seconds the figure seemed to back through the wall and he simply went to sleep.
Source:UFOs and Aliens Among us
---
Date: November 1994
Location: Tovil Maidstone, England
Time: 2200
Summary: A man and his girlfriend spotted a luminous object or mass in the sky. A photograph was apparently taken and after it was exposed a humanoid type figure greenish in color was seen within the light. No other information.
Source:NUFON # 169, Denys Breysse Project Becassine
---
Date:  November 5, 1994: A Weird Night and Missing Time on the Pennine Hills
---
Date: November 11 1994
Location:  St Florian Alabama
Time:  around noon
Summary:  An anonymous witness reported seeing a disc-shaped object that emitted a loud noise land on a cotton field, 1/2 mile from his house. 2 minutes later 2 figures disembarked from the craft and took what appeared to be cotton samples. No visible traces were left behind at the landing site.
Source:  NUFORC
---
Location. Stensved, Zealand, Denmark
Date: November 14 1994
Time: 0030A
A 65-year old pensioner that lived at the edge of town had looked out the window of his kitchen looking for stray cats that often came around his terrace, however on this evening his attention was caught by some lights in a nearby orchard or just behind it. Estimate distance was about 100 to 200 meters away. After about 10 minutes he observed a figure which was about 4 ft 5 inches in height with blond hair running past the garden about 5 meters from his window. The figure was wearing what he described as a dark blue tight fitting suit. Two days later he was awakened to the sound of a loud sound emanating apparently form his roof and saw a bright blinding light overhead, he also smell something resembling "hot metal" in the air.
Source: SUFOI
Date: November 1994
Location: 
Time: 
Summary: 
Source:  
---
Location. Berceto Italy
Date: November 17 1994
Time: 0130A
A luminous point in the sky descends and becomes a humanoid figure, after about 10 minutes of hovering around it leaves the area at high speed.
Source: CUN
Date: November 1994
Location: 
Time: 
Summary: 
Source:  
---
Date: November 23 1994
Location: Plancher Les Mines, France
Time: 1640
Summary: Six juveniles watched a domed silvery saucer shaped craft maneuvering and hovering low over a field. On the dome there was a porthole and inside it a human-like head could be seen looking out. No other information.
Source:LDLN # 330
---
Date: November 30 1994
Location: Lentini, Siracusa, Italy
Time: night
Summary: In the countryside near an artificial lake, the witness was cruising in his car with his girlfriend in an isolated area when they heard a modulated sound similar to the buzzing of bees. Soon he stopped the car and in the headlights and both noticed a short figure about 1 meter in height, with very long arms. The girlfriend was terrified as the driver heard the following words in his mind "remain calm." He quickly drove away from the area.
Source:CUN
---
Date: November 30 1994
Location:  South Dakota, exact location not given
Time:  late night
Summary:  The witness was returning home from her sister's funeral and was very exhausted. She began to see shadows and movement on the road ahead and stopped at a rest area. She turned off the engine and layback to sleep. Her next memory was of looking down at herself in the car, her head was back, eyes shut and mouth wide open. She could see some type of craft next to the car and some beings were holding something that directed a beam of white light into her mouth. The beings spoke among themselves, saying, " That she had many lessons to learn." The beings said that she had to get cancer, and kept repeating the phrases about " so many lessons to learn." She found herself talking to a being that had soft tanned skin. The beings were humanoid with large eyes, but no hair. Next she found herself in the car and drove home arriving at 0300A. The witness did indeed develop breast cancer and was operated. She apparently recovered.
Source:  Claude DiDomenica from UFO Network
---
Date: late November 1994
Location:  Near Oakboro, North Carolina
Time:  2230
Summary:  The witness was driving on Old School Road when he saw something standing on the left side of the road where the road curves to the right. He changed his headlights on high beam and drove straight at it. As he neared it he stopped, obtaining a clear view of it. It was a very tall creature, which the witness looked straight into its eyes. The creature seemed to communicate with its eyes, he then gave the witness a nod, and the witness knew it was time to leave. The creature was at least 7 feet tall with silver and black hair, some of it at least 4 to 5 inches long and dark outdoor type skin. His eyes resembled that of a dog and were the color of an Alaskan husky, he had a flat nose and a wide thin mouth like a human. The creature never opened its mouth. It just stood there looking at the witness, blinking, and making several gestures with its head and eyes. The witness then drove slowly away.
Source:  Scott McNabb
---
Date: November 1994
Location: 
Time: 
Summary: 
Source:  
Related articles