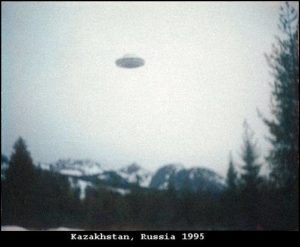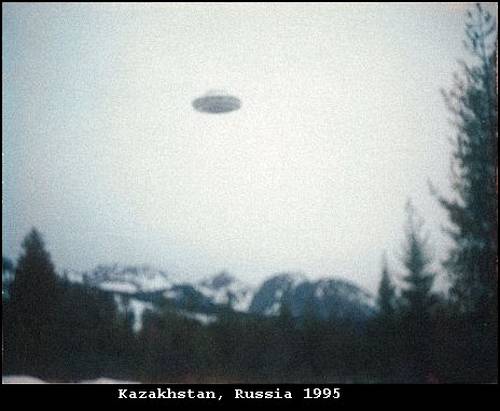 (Last Updated On: January 8, 2017)
Date: early April 1995
Location: South Dade County, Florida
Time: afternoon
Summary: The witness had been driving on US 1 when he noticed at a fairly high altitude what appeared to be a silvery cigar shaped object that suddenly came out of the clouds & accelerated at high speed quickly disappearing from sight. A few moments later a jet aircraft appeared and seemed to follow the same path as to that of the object. Later that afternoon as the witness & his family arrived to their home, after doing some grocery shopping, both himself & his wife, and their young 4 year old son, noticed, as they entered their home, a tall man-like figure who seemed to have been wearing a brown monk-like habit. The figure stood in the living room briefly, and then vanished.
Source: Personal Investigation
---
Date: early April 1995
Location: Saltos Cabra, Orocovis, Puerto Rico
Time: night
Summary: A local police officer saw something like a large bird flying in the dark sky over the area. It had a long neck, and what appeared to be an elongated snout instead of a beak, and wings that didn't appear to have feathers but something more like the mobile appendages or false "wings" of a manta ray-fish. The officer claims he had seen the creature flying over the area frequently
Source: Jorge Martin, FSR Vol. 45 # 1
---
Date: April 1995
Location: York, England
Time: 1245A
Summary: Mrs. D. J. Singleton was driving by herself late at night & had just crossed the river Aire & was halfway to the Liverpool canal bridge when suddenly the hairs on the back of her neck stood up & she was overcome with terror. Having then crossed the bridge she saw standing on a curb a 7 foot tall "shaggy shape" about 4 feet wide. It was covered from head to foot in long dark hair; it had no visible face or limbs. The moment she saw the creature she turned away and got the feeling that if she looked directly at the "thing" she would die. Mrs. Singleton accelerated past it and glanced in her rear view mirror to see it shuffle off the curb and into the road where the car had just been. She quickly drove away at high speed.
Source: Fortean Times # 97
---
Date:  April 1995 
Location:  
Time:  
Summary:  
Source:  
Location. Fort Lauderdale, Florida
Date: April 1995
Time: evening
Maria Bone and her younger sister were walking along a local park when they noticed a small child-like creature that appeared to be chasing a similar smaller creature at an incredible rate of speed. Upon noticing the witnesses the taller creature ran behind a tree and began making strange sounds apparently directed towards Maria. According to Maria the creature had a long neck, was gray in color and was about 4-1/2 ft tall. Its face resembled that of a bird with large black reptilian eyes. She observed the creature for about 15 minutes until it disappeared into the woods. The creature's back resembled that of a normal human being. She informed the police about the incident but she was ignored. Mrs. Bone holds the opinion that the earth is going through changes of an evolutionary nature creating new species and creatures.
Source: Jorge Martin, Conspiracion Chupacabras
---
Date:  April 1995 
Location:  
Time:  
Summary:  
Source:  
Location. Sogea, Zanzibar
Date: April 1995
Time: night
There were numerous reports of encounters with dwarf-like creatures with a Cyclops eye, small pointed ears, bat wings, and talons that attacked persons while sleeping. One supposedly attacked a peasant farmer Mjaka Hamad, who was dragged from his bed while he fought and screamed. He apparently got away.
Source: Fortean Times May 1996
---
Date:  April 1995 
Location:  
Time:  
Summary:  
Source:  
Location. Near Brisbane Australia
Date: April 1995
Time: night
Natalia Ashton saw a bright orange flash or flame in the sky. At first she thought it was a helicopter but it was totally silent and it did not seemed to be flying very high. She could also see an illuminated human figure, which she assumed was the pilot. It disappeared in about three seconds. Minutes later she saw an orange light like a star flickering from one place to another. Other witnesses reported seeing the flickering orange lights over the area.
Source: Natalia Ashton, Journal of Alternative Realities Vol. 9 # 1 2001
---
Date:  April 1995 
Location:  
Time:  
Summary:  
Source:  
Location. Orocovis, Puerto Rico
Date: April 2 1995
Time: 1800
A group of about 15 persons, including children and adults had gathered on top of a wooded hill for a night of camping. While the children played, Mrs. Ana Torres & another woman noticed something standing next to a tree. Ana threw some stones at it, and it began moving. They then noticed that it was a short, 3-foot tall humanoid, gray in color. Afraid, the two women began screaming and calling the others. Other witnesses arrived including Mr. Ramon Colon, who saw the creature hiding behind a tree and making a loud hissing sound, that sounded "like a mocking gesture" to Colon. At one point one of the children's soccer ball fell near the creature & as the children attempted to retrieve it, they found themselves face to face with it. One of the children, Jose Angel Cruz grabbed a stick and attempted to strike the creature but could no longer see it, the other children were able to see it and attempted to point out its location to Jose, but all he could see was a bright light in front of him. The creature emitted a hissing sound and the boy fainted, it then ran into the woods and disappeared. This time the creature's eyes were described as con shaped and luminous white in color. As the police arrived they found strange tracks, and as one of the officers attempted to enter the woods in order to investigate, he was overcome by a strong headache & malaise and was unable to go on.
Source: Jorge Martin in Evidencia OVNI # 6
---
Date:  April 1995 
Location:  
Time:  
Summary:  
Source:  
Location. Garmisch-Partenkirchen Germany
Date: April 3 1995
Time: 0300A
The witness was alone in his room when several short gray entities appeared. Terrified he experienced telepathic contact with them and managed to blurt out "I love you, I love you!" The entities disappeared and three minutes later he found himself sitting outside his body as it lay on the bed. Suddenly from the base of his spine, poured forth a stream of the most beautiful golden light he had ever seen. The witness believes that it was a "soul" the grays had injected into his body. After that he experienced a happiness that he had rarely known in his life.
Source: Andrew Brough, Australia
---
Date:  April 1995 
Location:  
Time:  
Summary:  
Source:  
Location. La Vega, Orocovis, Puerto Rico
Date: April 3 1995
Time: afternoon
Several children playing in an elementary school field noticed a short 4-foot creature standing next to a nearby tree. The creature was gray colored with a large oval head & huge dark eyes, it seemed to be distracted, looking intently at the passing vehicles on the nearby road. It moved its head rapidly from side to side. The frightened children quickly left the area, later when they returned the creature had left.
Source: Jorge Martin Evidencia OVNI # 6
---
Date:  April 1995 
Location:  
Time:  
Summary:  
Source:  
Location. Near Orocovis, Puerto Rico
Date: April 3 1995
Time: night
A young man driving on state road 155 on the outskirts of town was surprised to see a strange creature standing in the middle of the road. The creature was described as gray in color, about 4-foot tall, with a large oval shaped head, with large black eyes. Stunned, he stepped on the gas in order to get away from the area, but in an incredible development the short gray creature ran twice around the moving vehicle at terrific speed. Frightened the witness increased its speed and drove away from the area, thinking he had hit the creature with the car, he looked back and saw it still standing in the middle of the road. It then ran quickly into the woods and disappeared.
Source: Jorge Martin in Evidencia OVNI # 6
---
Date:  April 1995 
Location:  
Time:  
Summary:  
Source:  
Location. Col De Vence, France
Date: April 5 1995
Time: 0100A
Witnesses watched a large sphere that emitted a bright blue beam of light, hovering about 300 meters away. Several shadowy figures could be seen moving inside the sphere.
Source: Banque OVNI # 95
---
Date:  April 1995 
Location:  
Time:  
Summary:  
Source:  
Location. Rio Grande, El Yunque, Puerto Rico
Date: April 5 1995
Time: night
Several Park Rangers at the National Forest witnessed the crash of what appeared to have been an aircraft; they immediately set off to take a look at the object. When they arrived they found an object burning and humanoid bodies lying on the ground. The Park Rangers recovered the alien bodies and took them to their station. There one of the rangers took several pictures of one of the bodies, while it was lying on a stretcher. The humanoid was described as 4 1/2 to 5 foot tall, grayish skin with a rose tone. He had only four fingers and toes on each extremity, his arms reached down to his knees. His head was huge, he had eyes that looked big, and round, his mouth and nose were in proportion to that of humans. The body showed signs of first and second degree burns. The military supposedly came and collected the humanoids as well as the remains of the object and took them to the Roosevelt Roads Naval Station.
Source: NUFORC
---
Date:  April 1995 
Location:  
Time:  
Summary:  
Source:  
Location. Coamo, Puerto Rico
Date: April 5 1995
Time: 2100
A young couple had just arrived at the home of the girl when as they were exiting the car, they heard sounds of footsteps coming from the nearby brush on the other side of the street. The witnesses looked in the direction of the noise and saw a short "horrible" creature with luminous white eyes. After the encounter the young man suffered from trembling and profuse sweating.
Source: Jorge Martin Evidencia OVNI # 6
---
Date:  April 1995 
Location:  
Time:  
Summary:  
Source:  
Location. Barrio Saltos, Puerto Rico
Date: April 5 1995
Time: 2200
16-year-old Doneris was looking out her second story bedroom window when she felt a strong impulse to look towards a certain spot, directly across the street, next to some bamboo plants. There she saw a short 4-foot creature, with dark gray skin, a large round head, and two luminous cone-shaped eyes that gave off a white-yellow glow. The creature was crouching down next to the bamboo, looking directly at Doneris almost with a hypnotic gaze. The creature moved its head slowly from side to side. The witness was finally able to call out for her mother, and then the creature vanished. Doneris also suffered from trembling and sweating.
Source: Jorge Martin Evidencia OVNI # 6
---
Date: April 13 1995
Location: London England
Time: 22:15
Summary: This report is many years late, but I now have added interest in this subject. Well at last I have the opportunity to sit and write to you. Please accept my apologies for the delay in contacting you. This sighting lasted only moments but it was an unforgettable occurrence. The time was 10.15 pm in London, the conditions were excellent, the sky was crystal clear. Stars of every magnitude could be seen, it was literally a picture of heavenly beauty. It was a mild night and the temperature was comfortable. I was in my ground level kitchen washing some dinner plates, my kitchen window is situated above my sink so i had a view of the night sky where i stood. I went to the garden to throw some scraps for the birds to feed on the following morning and saw what a beautiful night sky it was. i thought to enjoy it for a few moments and realised after a moment or two that there was a fairly low star with a piercing white light in a position that was unusual for a star even for a planet. It was small enough to be mistook for a star but, the glow was not a natural starlit glow, it was also bobbing about slightly, like a top that has been spun and cannot stay completely, still but has slight movement. Of course this movement is easily detectable because all the stars in the sky are perfectly still and anything that moves is easily detected.
I remember audibly saying to myself ,"Is that star moving." I concentrated on this 'star' to try to detect movement and sure enough it was definitely hovering. I watched it for at least 10 further seconds as it humg in the sky emitting its very unusually brilliant white light. The 'star' was about pea-sized, if you held an outstretched hand and brought your thumb and index finger together without touching. It was probably at about 55 degrees. The object then glowed brightly and moved foreward in a straight line very slowly for about 5 seconds then stopped I staggered backwards in disbelief. Then the object stood stationary and continued glowing for about another 5 seconds. Can you imagine my surprise. Then the object glowed really bright this time, imagine looking directly into a lightbulb. Then as if someone had lit a firework the object pitched directly upwards. When I say directly upwards, it was as if someone had used a ruler and drawn a straight line in the sky and asked this object to run along it as if on rails. But the glow disappeared almost immediately as it took off upwards at the most incredibly awesome speed i cannot find the superlatives to describe the speed, nothing that we know of here on Earth. The object then became a complete circle like a coin of light with a pinkish hue getting smaller and smaller as it disappeared DIRECTLY and vertically upwards. It was then that I realised that we were visited by a craft from outside our understanding. I thought of running into the house for my binoculars and then realised that the speed of the object would foil my attempt to observe it closer and I was pleased that i did not. I just watched it as it went higher and higher and became a tiny speck of light. If the sky was not so clear i would have lost it, thanks to a crystal clear night.The object (speck) made a slight change in direction as it got way up, I would say about 10 times past the moon's distance as we know it.
The object now a pinhole of light headed towards a reddish star way way up. This may not be significant but it did, it finally disappeared from view but kept on travelling I'm sure. I felt that whatever it was, it certainly had no intention of returning to earth that night. But who knows. 
My feelings as the object moved forward in a straight line before pitching upwards, was that it was looking at something on the ground. I may be wrong but it's mannerisms were that of a bird of prey hovering over and stalking a slow moving prey on the ground. I have no choice but to use my imagination in this instance. I cannot say how far the object was from my vantage point, I had no point of reference, the moon was not in view, even so the whole incident lasted only about 1.5 minutes maximum from start to finish. I was lucky to see what I saw. I believe it was a probe of some sort, nothing alive could survive the G-forces in the escape from our space. Almost every year I stand at the same spot in my garden, at 10.15pm and run the whole thing through my mind. I remember the stars that were in that area of sky at the time, that's easy because the same stars are there every year in April.
I felt a change in my attitude after this. I felt as if I knew what millions af people did not. I felt that all we are doing here on earth don't mean one damn thing, because if they came to stay or showed themselves seriously we would be shocked into submission. We have no chance against the demonstration of raw power that I saw. I told a few friends and my girlfriend at the time, but I only told people who knew my character and would not treat me like a looney. Now I hardly mention it. I believe more people would have sightings of their own, but it's amazing how many people never look up in the sky especially at night. By the way with all the raw power and energy expelled in that instance, there was no sound at all. The following day which was bright and sunny I went to the garden and saw an airliner about ten times higher than the object the previous night and I still heard it's engines' noise as it dragged across the sky. We do not have the technology to do what was done on that night.
Source: National UFO Reporting Center
---
Date:  April 1995 
Location:  
Time:  
Summary:  
Source:  
Location. Adelaide, South Australia
Date: April 15 1995
Time: 0245A
The witness awoke to see two figures near the bed. One was at the end of the bed, the other near the window. The witness tried to move but was paralyzed. They seemed to read his thoughts. The entity near the window seemed to be transparent. They both disappeared through the wall-window area, the windows were locked, and the figures were about 1-1.3meters in height, with dark brown skin. They had strange markings resembling wrinkles on them. They wore blue to gray metallic suits and had large dark eyes and heads. 
Source: Australian International Flying Saucer Research Society Magazine
---
Date:  April 1995 
Location:  
Time:  
Summary:  
Source:  
Location. Morovis, Puerto Rico
Date: middle of April 1995
Time: near midnight
In an area where animal mutilations were being reported, a young mother, Idalia Maldonado, had gone to the kitchen to get her baby's pacifier when she noticed a strange creature looking at her outside the kitchen window. The creature was short and appeared dark in color, it had a large round head, and two huge dark almond-shaped eyes, the eyes had slit-like pupils like those of a cat that gave off a yellowish-golden luminescence. For a few moments the witness was unable to move. She was finally able to call out for her husband and the creature then left. The creature had appeared short in stature, but the witness pointed out that the window was pretty high up from the floor and assumed that the creature had somehow been "floating" outside the window.
Source: Jorge Martin Evidencia OVNI # 6
---
Date:  April 1995 
Location:  
Time:  
Summary:  
Source:  
Location. Oslo Norway
Date: April 18 1995
Time: late night
The witness woke up in the middle of the night and was startled to see her bed surrounded by four short humanoid figures. The figures were man-like and wore white robes resembling those of a "Ku Klux Klan" member. The top of their heads was square and flat and they all had large slanted eyes, but human like in appearance. They seemed to be working on the witness leg and had placed some type of metallic apparatus on it, which caused some discomfort to the witness. There was apparent telepathic communication with the humanoids. No other information.
Source: UFO Norge
---
Date:  April 23 1995 
Location:  Naranjito, Puerto Rico
Time:  afternoon
Summary:  A local resident, Reynaldo Ortega saw a gigantic bird like creature standing on the roof of his house. Ortega had gone to look for a small goat on his property, since the epidemic of animal mutilations was ongoing. Ortega described the winged oddity as a creature between three and four feet tall, with the body and dense dark plumage of an eagle, a thick neck, and piercing red eyes. The nightmarish raptor had an even more peculiar characteristic; it had a wolf-like muzzle instead of a beak. The creature somehow resembled the mythological "griffin". The creature apparently ignored Ortega and flew away. There had been animal mutilations in the area around the same time.
Source:  Scott Corrales, Chupacabra & other Mysteries
---
Date:  April 29 1995 
Location:  Spokane, Washington
Time:  night
Summary:  Two witnesses reported seeing bright lights apparently on the ground near a river. A strange undescribed "creature" or humanoid was seen standing near the lights.
Source:  UFO Intelligence Newsletter October 1995
---
Date:  April 1995 
Location:  
Time:  
Summary:  
Source:  
Related articles