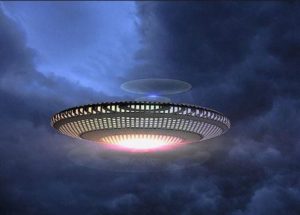 (Last Updated On: July 17, 2016)
Date:  Summer 1995 
Location:  Lake St. Martin, Manitoba, Canada
Time:  daytime
Summary:  Several children playing near some haystacks in a pasture were approached by several humanoids described as 3 feet tall, with green, oval shaped, slanted eyes. They had pointed ears and dark spikes of hair standing upright on their heads. Their hands were long with "skinny fingers", nails like claws and hair on their wrists. The humanoids made no hostile moves at first, and then one of them grabbed the wrist of a little girl. Screaming she broke free, then all the children ran home thoroughly frightened.
Source:  UFOROM
---
Date:  Summer 1995 
Location:  Near Lexington Kentucky
Time:  afternoon
Summary:  In a farm area a man looked outside to see his young kids playing on a field and standing near them, two short man-like figures that appeared to be wearing white smocks. Startled he yelled at his children who apparently had not seen the intruders. The two little men then ran up a hill and behind some farm buildings and were lost from sight. A search failed to find anything. 
Source:  Haunted Stories of the South
---
Date:  Summer 1995 
Location:  
Time:  
Summary:  
Source:  
Location. Canovanas, Puerto Rico
Date: Summer 1995
Time: 1845
Daniel Perez heard a moaning sound and went to his window to investigate. He saw nothing unusual and was about to close the window when he heard a buzzing sound. Then he saw a creature that appeared to be flying. It descended and landed on a large rock 20 feet away. It appeared to stand about 3 feet normally and five feet when standing erect. It had long powerful hind legs, short forelegs with tiny hands, large slanted eyes, and a little belly. From the top of its head to the base of where a tail would be was a row of fins, which moved in the direction it, was headed. It sprang back into the sky, clearing the trees without touching them. The next day he saw the same or similar creature flying back the other direction. Perez said that the creature's skin was the color of a squirrel, but covered with something other than normal fur-something that caused a strange sensation.
Source: Scott Corrales Chupacabra & other Mysteries
---
Date:  Summer 1995 
Location:  
Time:  
Summary:  
Source:  
Location. Near Chipping Norton, Oxfordshire England
Date: Summer 1995
Time: evening
Three witnesses were on their way back from visiting the famous Neolithic Rollright Stones site when the driver explained in hush tones that a strange light was following the car. The light appeared to be moving across the adjacent fields as well as the road. After a mile on the right side of the road, while turning a corner was a large classic shape flying saucer hovering low down above some hedges. One of the witnesses remembered seeing at least six circular blinking lights emanating from the craft but most extraordinary of all saw two humanoid figures, at least 7′-8′ tall, hovering above the ground next to the ship. The terrified driver slammed his foot on the accelerator and left the area.
Source: UFO Gossip, reports
---
Date:  Summer 1995 
Location:  
Time:  
Summary:  
Source:  
Location. Near Kiev, Ukraine
Date: Summer 1995
Time: evening
A local man was returning from an outlying village on foot, about a 15 km walk when he stopped to rest under a birch tree. He sat down smoking a cigarette and looking at the night sky. Suddenly a bright red star caught his attention. It was very large and at first he thought it was the planet Mars. Suddenly the "star" began to grow in size right in front of his eyes. Soon the supposed star turned into a large cylinder or barrel-shaped object, bright red hot in color. A bright beam of light from the object suddenly surrounded the witness. The strange beam enveloped his body penetrating every cell and next a feeling of unearthly love filled him. It was a feeling of complete bliss or ecstasy. He now felt weightless and felt as if he was floating, overwhelmed he almost burst into tears. Suddenly he found himself amid an incredibly white room with columns resembling marble. He looked around but could not see anyone. The room was oval-shaped, the columns were positioned in a circle and he was directly in the center. His attention was drawn to patterns drawn on the columns; these resembled unknown ornaments or plants. For some reason he thought they were lilies, and imagined how the ornament would look with lilies intertwined in it. To his amazement, lilies suddenly appeared intertwined in the pattern. He then heard a loud male voice, "Not too bad" from behind him. He turned around and noticed a male and a woman standing there. They wore ancient style robes, the man in a white one and the woman in a violet-colored one. Both were tall and very beautiful in appearance. "They are Gods," the witness thought. The humanoids apparently read his mind, and both man and woman smiled and he heard, "We are the same Gods as you". The alien man pointed at the intricate pattern of lilies and said, "You can also become a God if that is what you really want". He then pointed to the floor and the columns disappeared; now a huge "hatch" appeared on the floor. The witness came closer and looked down into it. There he noticed crowds of people walking, men and women. The people appeared confused and walked aimlessly. They were holding children and walking without direction. (This was obviously an alien hologram made especially for the witness to watch). Suddenly the witness felt an urge to help the hapless crowd and yelled at them, "You are walking in the wrong direction, look up, you hear me, look up"! There was no reaction from the crowd. "We are also not heard," said the alien man. The witness looked up and the columns had returned, and he noticed two men with long beards wearing white clothing seating on benches along the oval wall. The witness then heard the man's voice say, "You can become one of them. Purify yourself" But the witness said that he had to return. After that was said both bearded men got up from their bench and walked to the center of the room. The next moment a huge book appeared out of nowhere on a pedestal in the middle of the room, the bearded men opened the book somewhere in the middle of the book and one of them began reading in a strange language. The witness listened attentively to the unknown words, but could not understand anything that was said, and later he could not remember anything that was said. After that the witness then found himself sitting under the birch tree again, and the red star above him blinking as if saying goodbye, it disappeared into the night sky.
Source: Bogdan Duma "Interesnaya Gazeta" # 4 1998
---
Date: Summer 1995
Location: Murmansk, Russia
Time: 8:30 PM
Summary: Two men were riding a car on a local road outside of Murmansk. Despite being in the evening it was still light out. The road was about 4 meters wide and was asphalt and surrounded by fields and tall canes on both sides. The road was straight and there was excellent visibility. At approximately 15-20 meters in front of the car a strange creature was seen running across the road. The creature looked bird-like and it was visibly huge. The entity had long legs, about 2 meters long, dark feathers along the back and an odd shaped body. Unfortunately the witnesses were unable to see any additional details, but discerned that the strange 'bird' was similar to a 'running reptile.' They stopped the car but realized that it was useless to look for the strange entity amid the dense cane fields. One of the witnesses, while reading a book on dinosaurs, found a picture that depicted almost exactly what he and his friends had seen. The image was later identified as a dinosaur from the Order Ornithischia. Local naturalist stated that no species of animal fitting that description lives in the region.
Source: St. Petersburg, Russia's state controlled newspaper.
---
Date:  Summer 1995 
Location:  
Time:  
Summary:  
Source:  
Location. Cambridge, Wisconsin
Date: Summer 1995
Time: night
Billy Dee was apparently abducted again. He recalls being in a dream like state and encountering several strange looking humanoids. One of them injected a strange looking syringe into Dee's upper right thigh. He felt extreme pain, but the needle was held firmly in. Finally the humanoids leave and Dee finds himself sitting on the edge of his bed, holding his painful leg. All of the sudden he sees multi-colored lights shoot across the open bedroom door. He realizes the lights area a reflection from the living room window, apparently coming from outside. Looking out he sees multi-colored lights racing past the house, and hears a low rumbling sound.
Source: Parascope
---
Date:  Summer 1995 
Location:  
Time:  
Summary:  
Source:  
Location. El Yunque, Puerto Rico
Date: Summer 1995
Time: night
Frank Bourness and a friend had gone camping in the area. Later as they waited for the bus in the visitor's center next to state Road 191 they suddenly heard loud grunting noises coming from behind them. Turning around they were startled to see a formidable creature standing about 15 ft from their location. The creature seemed to have been attacking a dog. It had huge luminous eyes, and it was about 10 ft tall "resembling Godzilla except that it was covered with hair" and with huge hind legs. Bourness and his friend threw rocks at the creature and this one just grunted at them. Terrified they ran inside the empty visitor center and locked themselves inside. Through an open window they heard the loud grunting noises for a short while. Later they could find no sign of the creature or the dog.
Source: Jorge Martin, Conspiracion Chupacabras
---
Date:  Summer 1995 
Location:  Near Barstow California
Time:  after midnight
Summary:  Five young men had gone to the Mojave Desert to shoot their rifles and camp for the night. Three of their number had gone to bed while the remaining two stayed up talking and working by portable light on a dirt bike. Soon they heard a strange humming sound and their portable light went out. Looking up, in the light of the full moon, they spotted a large black circular object slowly moving over their camp. Spellbound they followed the craft hoping to make out more details. After about an hour, they lost sight of it over a hill. They headed back to camp but lost their way. After wandering about for nearly an hour, they came upon an old State Park dumpster in the middle of the area used for dirt bikes. Then from within the masonry wall surrounding the dumpsters, they heard loud crashing sounds like if someone was tossing garbage around. One of the men came around the opening in the all, intent on asking directions from whoever was there. He saw a tall blond man, clean shaven and wearing a preppy golf shirt and dress slacks, both stained with motor oil and food grease, wildly tossing garbage around as he searched for something in the dumpster. The camper asked the blond man if he knew how to get back to town, the man responded that he was not from around the area, that maybe the government knew. The campers asked the man what he was doing out in the middle of nowhere dressed as he was, but he ignored them, held up a bullet riddle radiator, and asked them what they thought of it. Concerned the two campers moved back from the stranger. They then looked around for a car but saw nothing. Just then a helicopter flew over the hillside and shot a blinding light down on the group. Though the two campers do not recall the man leaving the dumpster, they turned to talk to him and the preppy was gone. An instant later the helicopter veered off in the direction of a glowing green light that was steadily rising in the sky. Neither camper remembered anything after that. They woke up leaning against the masonry wall sometime after 0600A.
Source:   Encounters On-Line
---
Date: June, 1995: Corner Brook, Newfoundland sighting
---
Date:  June 1995 
Location:  Canovanas, Puerto Rico
Time:  0230A
Summary:  The witness was arriving home late and had parked the car. As he attempted to open the patio gate he heard a loud "squeaking" sound. Turning around he saw something moving from across from where the sound had originated. He now saw a strange creature, with long legs, a small head, and large bright eyes that was running at full speed towards him. He closed the gate him and the creature crashed at full speed against it. He ran inside his home and woke the rest of the family. He did not see the creature but could still hear the loud "squeaking" or hissing sound.
Source:  NUFORC
---
Date:  June 1995 
Location:  
Time:  
Summary:  
Source:  
Location. Near Boscobel, Wisconsin
Date: June 1995
Time: daytime
Daniel Klemsrud was walking with a girlfriend in a wooded area near town when they suddenly were turned around and lost. Although it had been in a clear and sunny day, it now suddenly seemed as though the sky was dark and cloudy, and consequently the wooded area in which they were walking became shadowy, murky, as if night were about to fall. A heavy mist also appeared that made it extremely difficult to stay on the trail. Suddenly from all around them they could hear the sounds of giggling, like small children laughing and playing. The laughter was almost musical. Klemsrud walked toward a clump of bushes that were shaking as if they were sheltering some little eavesdroppers. As he pulled back the branches, he caught a glimpse of two smallish, yet perfectly proportioned, men in greenish jumpsuits scurrying into a hole. They were only about three feet in height and he saw a shiny buckle on the boot of one of them as he dove into what appeared to be a tunnel. That was when he noticed that they were standing at the base of a rather large mound of earth that was completely barren of vegetation. Responding to an inner message, Daniel reached in his pocket and found some loose change. The moment he tossed the coins into the opening of the mound, the sky became clear, the dark mist lifted, and he could now easily see the path he had missed just minutes before. 
Source: Brad Steiger, Out Of The Dark
---
Date:  June 1995 
Location:  
Time:  
Summary:  
Source:  
Location. Portland Oregon
Date: June 1995
Time: night
The two main witnesses had attended a friend's birthday party. The moment they arrived they noticed a strange man sitting on the sofa. He was tall, largely built, approximately 250 lbs. He had short very black hair, pale skin; his eyes in some lights were dark brown, sometimes greenish. His face was also as heavily muscled as his body. His clothing was of a black, shimmering material. He appeared to be accompanied by an attractive, older woman of about 80 years of age. She had long white hair and was wearing new age jewelry. He arose from the couch only once during the course of the party to speak with someone briefly. Many people in the party felt a strong presence and magnetism coming from the stranger. One of the main witnesses felt that the man was studying her, that he was pretty much studying everyone there. A curious feature was noted about the strange man, that unless you faced him directly, you could not understand a word he was saying, even if you were even at a slight angle to him, all you could make out would be unintelligible nonsense. Another strange thing, was that the witness was sure she was introduced to this man she could not recall the name he gave her.
Source: Elizabeth Mack
---
Date:  June 1995 
Location:  
Time:  
Summary:  
Source:  
Location. Portland Oregon
Date: June 1995
Time: morning
The day after the two main witnesses had met a peculiar stranger at a party, their son was out playing in the backyard when he saw a tall, large man, with muscles in his face, wearing shiny black clothes that appeared halfway across the neighbor's yard to the west of the house, apparently out of thin air. He walked up to the gate and shook it a few times. Then after staring at the child until the child became very uneasy, the man turned and started walking away the same direction he had come from, and then once again disappeared in plain sight.
Source: Elizabeth Mack
---
Date:  June 1995 
Location:  
Time:  
Summary:  
Source:  
Location. Cervignano, Cantabria, Spain
Date: June 1995
Time: afternoon
A local rancher, 60 year old Melchor Prieto Dorsal was riding his horse on the way to feed the cattle when he noticed a strange object floating about 100 meters away, which he thought was a balloon. As he got to within 5 meters of the object, he realized that it was some kind of floating humanoid, about 3 feet tall, with a large head, with small eyes, a barely visible nose, & ears & a very short neck. Dorsal looked at the creature for a few minutes when it suddenly flew over his head. He tried grabbing at the creature but his horse panicked, knocking him down. He left the area in an attempt to obtain additional witnesses, but upon returning the creature had disappeared.
Source: Papers D'Ovnis # 23-24
---
Date: June, 1995
Location: Wolcott, Vermont
Time: late night
Summary: The 56-year-old witness woke up to see two short figures standing at the foot of his bed. He felt absolute terror. Suddenly the figures vanished. A pea-sized lump in the fold of skin on the back of his neck also mysteriously disappeared.
Source: Don E Pollard in Fate Magazine July 1996
---
Date: June 1 1995
Location: Nottingham England
Time: 21:00
Summary: One night me and a friend went out hunting in fields near Mansfield, Nott's, we stopped to have a cigarette and a cup of coffee, as we were talking we heard a plane over us and looked up to see what it was, but what we saw was a bright light in the sky above us and as we watched it approached us at speed and it did a 90 degree turn as if drawn by a set square without decelerating and shot off again at high speed away from us, this was something we were amazed at and scared us as we do not know of any aircraft that can do this kind of maneuver, but then seconds later two helicopters followed the same path and banked round to follow the light and went off in pursuit, the original plane sound was still there and as we looked up after the light and helicopters had gone high up in the sky what looked like an airliner followed the same flight path and then turned an again went in pursuit.
Source: National UFO Reporting Center
---
Date: June 10 1995
Location: Northland, remote countryside, East Coast
Time: 02:00
Summary: Headlights on a collision course with a hill which suddenly "jumped" back, appeared diamond shaped and zig zagged across the sky We were returning to our bach (beachside holiday home) in a remote farming/coastal area in Northland, New Zealand from a party at the nearest town. I was as straight as a die as I had badly sprained my ankle the night before and didn't want to "party hard" and make it worse (there was a good band and usually I love to dance) so had drank only two cans of premixed bourbon and cola over a period of about 7 hours prior to driving a car load of people back to my place who had been indulging. All up there were two car loads of us. Our bach is situated on top of a hill which has a 360 degree view all around but the front of the place has huge windows which look directly out to the Pacific (directly east). There is approximately 400 metres of land between us and the beach and it is totally flat – the top of our hill is probably about 5 or 6 storeys high… Being a farming/rural community, the coast around here is reasonably unpopulated and there was only one house between us and the beach, an old homestead which my husband grew up in – about 100 m away from the hill between us and the beach. There were no roads although a "farm track" lead to the beach.
October in New Zealand is still pretty cold, although officially spring, and we were all huddled together on the deck waiting for my partner to open the door when we all noticed two headlights coming straight towards us from the direction of the beach/sea. We quickly realised that it wasn't a car as we were at eye level with these headlights and they were somewhat bigger. The weird thing was that there was no noise and they had "snuck up" on us to quite a close distance without us realising. Our initial reaction was that it was a plane or helicopter (do they have headlights?) and they were on a collision course with the hill (and us!) as they appeared to be getting closer and closer. We were all talking about it when my husband finally got the door open and we all spilled inside. I remember saying, quick turn on some lights so they can see it is a hill and a house and don't hit us. We turned on the lights and everyone arranged themselves around the kitchen breakfast bar which looked over the sea. I had gone straight to the window with one of the other girls and was amazed to see that the "headlights" were almost within striking distance but then in a "blink" of my eyes they had suddenly jumped back to sit out somewhere over the sea. At this point they were barely distinguishable as "headlights" and then suddenly seemed to be more of a diamond shape. I verified with my friend that I wasn't seeing things and we tried to engage the others to reaffirm what we had all seen. It was funny because they all sat down and opened drinks and seemed to forget about the headlights that had been coming straight at us minutes before. We tried to get their attention and point out that the head lights had suddenly gone from about to hit us to sitting way back and they all went yeah yeah you guys are out of it! Anyway, knowing that I was absolutely NOT out of it (may be a bit tired) I decided to go outside to have a better look as it was hard to know whether I was seeing things properly looking through the window and shielding my eyes from the light inside. It was pitch black outside except for a few dim stars and this bright white light which every now and then seemed to glow red and move about suddenly. I felt a wee bit scared and got my girlfriend to come outside too. We seemed to be the only ones interested or who remembered what had just happened… Once we got outside I was almost certain that the shape was a diamond although it had moved even further back, still at eye level though. All of a sudden it zigzagged from side to side and seemed to come closer, then settled directly in front of us but further away. I really thought my eyes were playing tricks on me and said to my friend… did you see that? She said yep and not wanting to lead her, I said, what did you see? and she described the zigzag movement too. This thing must have been moving fast as it went from the left to right of our field of vision and back again several times in a matter of seconds. At this point we got the binoculars and resting my arms on the fence to ensure I didn't wobble, I tried to see something. It was too far away and only confirmed that it was vaguely diamond shaped, it was really bright and occasionally seemed to flash red but far enough back now that even through binoculars was hard to distinguish. I gave up. We started to run through all the things it could possibly be and logic said it wasn't any of them, ie. not a satellite as they orbit the earth on a horizontal plane, not a star as we had never seen one there before and they tended to pass overhead as night waned to day (incidentally I have looked and looked and never seen anything remotely like that light at any time of year, ever again), etc… We were determined to keep an eye on it and at one point started to feel that maybe it was keeping an eye on us! Every now and again we would go back in and tell the others it was still there but they told us we were seeing things. It zig zagged several times after that and occasionally appeared to come closer (and we got ready to run inside) but always it settled just beyond our field of truly distinguishable vision.
We decided to keep an eye on it until it went away and finally it sat at a point which we realised was the horizon as the sun came up, and there it stayed until about 8.00 am. As the sky lit up it maintained its brightness while the stars dimmed and faded out completely by about 7.00 am. We watched the family in the house below arise and soon surmised that even if farmers/early risers did look to the sky, unless they knew where to look, they probably would have missed this object or dismissed it as a star. By this time we had "landmarks" to measure the object against, being several little islands near the horizon. As the sun rose we were able to confirm that it was sitting just above and to the right of the one on the right. We were tired by now and nothing "exciting" had happened for quite some time so we would go inside and come out every half hour or so to check… Around 8.00 am we realised that having sat stationery for most of the night, the object was now moving up, back and to the left at a considerable speed. We could still see it because we knew where to look but, although bright, it was becoming much smaller as it moved away. By about 10.00 am we could still see it getting smaller and further away and finally giving up, noted that it had moved a lot from its original position… instead of just above and to the right of the right island, it was now considerably to the left of the left island (bearing in mind the islands are situated straight ahead and directly to the east) and instead of near the horizon, was high in the sky, and a mere pinprick of bright light, having at first been of a size considerably larger and brighter than the largest and brightest star.
Over the years, we have talked of this experience to numerous people and not all have scoffed. I didn't know who to report it to so didn't. A few people even related their UFO stories to me. One guy was on his way from shopping with his wife after work, when coming out of the city, noticed a many storied, brightly lit object hovering over the sea. They pulled over and looked at it, as did the car behind them, before it disappeared. He is disappointed that they then drove off without verifying it with the driver of the other car. Another was an airline pilot who looked at me in horror when I asked him if he believed in UFO's. I proceeded to tell my story anyway, at which point he relaxed, and realising that I wasn't going to cite him mad or cause him to lose his job, he told of a time near New Caledonia, an island in the Pacific, when his commercial flight and an American plane were both circling to land and reported an unidentified object sitting between them. It didn't show on the radar on land or their planes, but the cockpit crews of both planes had visually identified it and started discussing it sitting between them, at that point it suddenly accelerated straight up in the air from a motionless position, at extremely high speed, and disappeared. Another friend who does air traffic control told me that something once crossed his radar and went off the screen in a matter of seconds – many in the control tower witnessed it and none can explain it as the speed at which it was flying was so much greater than anything known at that time.
Source: National UFO Reporting Center
---
Date: June 10 1995
Location: Pacific Ocean
Time: 02:40
Summary: Intl. airliner crew at 37k' witness brilliantly bright, yellow obj. streak ahead of them on L side. Over E horizon in 1 min.. Excellent report.
Source: National UFO Reporting Center
---
Date: June 12 1995
Location: Wichita, Kansas
Time: unknown
Summary: Undocumented report of a lone witness encountering several strange undescribed humanoids. There is no associated craft reported. No other information.
Source: UFO Intelligence Newsletter February 1996 
---
Date: June 15 1995
Location: Almendra De Aliste, Zamora, Spain
Time: 0715A
Summary: While numerous locals observed mysterious lights maneuvering low over fields, Maria Corcero and Rodrigo Martin stood next to a field observing a series of lights that formed a straight line. As they walked back to their house they had the impression that the lights seemed to possess intelligence of their own. As both stood just inside the entrance to their home they watched dumbfounded as the lights appeared to fuse together and form into a heavy set humanoid body made out of pure light. The figure formed itself only down to a little bit below the waist. It had a wide torso and a small elongated head and long thin arms. Before running into their home both witnesses observed the figure dissolve into a mass of light and disappear.
Source: Iker Jimenez, Encuentros Historia de Los Ovni En España
---
Date: June 15 1995
Location: Chesterfield, Derbyshire, England
Time: 17:00
Summary: At first I thought the craft was shaped like a Big Mac. I thought, Great! Everyone else saw craft in the shape of a suacer and I see one shaped like a Big Mac. As I was driving home, I saw a National Speed Limit Sign. This is when In realised that the thing that I saw was in fact spherical rather than shaped as described above. If you rotate the National speed limit sign in England, around, about 45 degrees and you shrink the black centre line by a little, then you have the basic shape of what I saw. The colour was the same colour as Ragoo, a kind of sandstone orange. I have been asked how big it was? If you take a double decker bus and then split it in half, make the square bit that you have left, round, then this is about the size of what I saw. There were no flashing lights or anything to make this interesting, but I know I saw this object (although I somtimes even dought myself) and I know, having thought about it since, that every natural object, by it's natural shape is spherical. To travel at speeds exceeding light, which is not generaly acceptable today through the scientific channels, we would have to be super-human, but I know what I saw, and I have considered what I saw. I feel completely stupid, but I want to convey my theory, having thought about my experiance for many years. Would someone pleeeeeeeeeease talk to me. You are my first point of contact about this matter.
Source: National UFO Reporting Center
---
Date: late June 1995
Location: Greenville, South Carolina
Time: 1800
Summary: Driving on Clemson Avenue on his way home the witness noticed a strange object standing by the roadside. The object appeared to be a human-like form, grayish in color, and stood no more than 3 ft high. It had a teardrop shaped head, with large dark eyes, no nose, and a small mouth. The figure had no discernable hair anywhere on its body and no type of genitalia. It appeared to be naked and the body seemed skinny in proportion to the head. There were no ears, a very short neck, and comparatively short arms, with hands and fingers, at least four per hand, very long and skinny, with the tips of the fingers extending to its knees. Curios as to what he had seen the witness put the car in reverse and backed up a few feet. The figure was still there, staring at the witness. The stood motionless and did not move. Scared, the witness drove straight home. Later he searched the area but could not find anything.
Source: Unsolved Mysteries.com
---
Date:  June 1995 
Location:  
Time:  
Summary:  
Source:  
Related articles