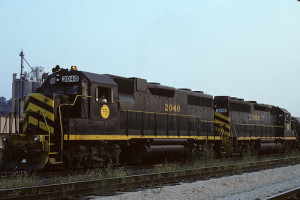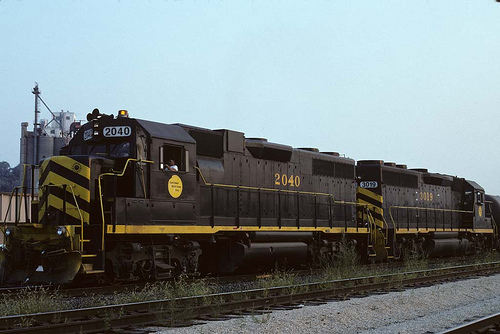 (Last Updated On: December 24, 2015)
Date: September 1995
Location: Culpepper, Virginia
Time:
Summary: The young witness was sleeping in his bedroom when he rolled over in bed onto his left side. He opened his eyes and saw an alien looking down on him. The alien had smoke (black) colored skin, had shiny black reflective eyes and it was tall and slender. The witness immediately froze upon looking at the alien, feeling no control over his body. He could not even move or speak. The alien then lifted his hand and the witness saw a bright flash of light that lasted for about a second. He then found himself inside what appeared to be a UFO. The room was very bright and he could see three other aliens with him. He was lying on a hard bed, which was made out of some type of smooth stone. He watched one of the aliens insert a needle that had 3 smaller needles around it, inside his right bicep. He did not feel any pain but felt the coldness of the needle. After the injection one of the aliens came over to him lifted his hand up and a bright flash filled the witness eyes. He then found himself back in his house on his bed. He went to the kitchen turned the lights on and saw what appeared to be red dots on his bicep where the aliens had injected him.
Source: NUFORC
---
Date: September 1995
Location: Tanjung Sepat, Selangor, Malaysia
Time: 0730A
Summary: Rosli Kadir, 36, claimed that he had encountered a small green being in his plantation. The incident occurred early in the morning when the witness was attending to his oil palm trees. While bending down to pick up the leaves of the oil palm, he suddenly caught sight of a green creature about 2.5 feet tall staring at him, just about 20 ft away. He was so shocked by the sight that he left whatever he was doing and immediately ran away. He told his friend about the presence of the green creature. When they returned to the site, the strange being was gone. Rosli described the being as greenish in color appeared to be without clothes and the body was covered with scales. The head of the being appeared normal as compared to its body. It was bald headed and had a pair of large pointed ears. The eyes were described as reddish and a bit slanted at the sides. The nose and mouth were small.
Source: Ahmad Jamaluddin
---
Date: September 1995
Location: Tanjung Sepat Laut, Selangor, Malaysia
Time: daytime
Summary: Crowds gathered at the village and apparently reported seeing a UFO as large as a soccer pitch land. Two, two-foot tall humanoids with long ears and red eyes briefly emerged from the object. No other information.
Source: Marcus Day in, Aliens: Encounters with Unexplained
---
Date: September 1995
Location: La Sierra, Aibonito, Puerto Rico
Time: noon
Summary: 7-year old Luisito Martinez had climbed on a tree branch of a tamarind tree when suddenly something jumped up from the ground and landed sitting next to him on the branch. He described it as a hairy creature with large red eyes that stared at him. It a sharp crest on its back and a thin long sharp tube protruded from its mouth. It had two thin three fingered hands, each with a long claw at the end. The creature gently grabbed Luisito's right wrist. Scared he slapped the creature's hand, which let go immediately. Luisito then lost his balance and fell to the ground, remaining there staring at the fantastic creature, which suddenly jumped down to the ground landing next to the witness among the brush. At this point Luisito noticed that behind the creature on a clearing near the tree was a rotating multi-colored spherical object. According to Luisito it was spherical composed of four stripes, purple, red, yellow and a blue one that appear to open up. In the center of the opening the witness could see numerous other similar creatures that appeared to be engaged in hurried activity. While the creature, close to Luisito appeared to beckon to him with its clawed hand. Luisito was convinced that the creatures wanted him to go with them. The multi-colored sphere emitted a very loud engine sound, resembling that of a lawn mower. The creature again approached the witness and grabbed his wrist, again in a very gentle manner and again Luisito slapped the creature's hand back. At this point the creature ran and entered the multi-colored luminous sphere, which jumped up over the tree and then took off in an angle towards the north. His mother found Luisito standing by the tamarind tree looking up into the sky as if in a trance.
Source: Jorge Martin, La Conspiracion Chupacabras
Translated by Albert S Rosales
---
Date:
Location:
Time:
Summary:
Source:
Location. Tbilissi, Georgia (Russia)
Date: September 1995
Time: evening
The main witness and some friend had gone a local botanical park and mentally called down a UFO that had apparently been hovering overhead in an invisible state. After the UFO landed it materialized. It was about 8-10 meters in diameter and was egg shaped. After landing a door appeared. It opened up but they could not see anybody inside, only three armchairs and what appeared to be computer equipment. The main witness received telepathic communication from the unseen aliens. He asked if he could go with them but was told that only in the "astral plane". He was asked if he wanted to see New York City, he said yes but his friends became scared and did not allowed him to go inside the craft. They then ran away from the park.
Source: GUFOA
---
Date:
Location:
Time:
Summary:
Source:
Location. San Francisco, California
Date: September 1995
Time: night
Harry Fletscher was strolling through the streets of China town. As he turned into one of the small alleys, he saw, at the end of the street, a hopping fireball. Slowly he drew closer, and he could make out a human-like form, made entirely from light, which suddenly raced toward him with great speed. Fletscher dove to one side, feeling, as he did this, a sharp pain in his right arm, and then he lost consciousness. Two days later Fletscher awoke in the hospital, with a concussion, various broken ribs and other bones and a deep laceration of his upper right arm.
Source: UFO, Richard Brunswick Photo Collection
---
Date:
Location:
Time:
Summary:
Source:
Location. Eau Claire, Wisconsin
Date: September 1995
Time: late night
The witness was sleeping in the master bedroom when she was awakened to see an entity in the form of a humanoid male floating to the right side of the foot of the bed. She was then told, in a non-verbal manner, that his name was "Marcus", and he was there for her. She felt that she had a very close relationship with him. She described the entity as being tall, approximately human in appearance, but with a cat-like face. He appeared to be dressed in a manner that suggested to her a military officer from an earlier time period, with an apparent breastplate arranged in a chevron design. The entity held his hands out to her, palms up, and she instinctively knew to put her hands in his. She then rose up, and he pulled her in closer to him. At that point she felt that they were within a ball of light, and as if they were "dancing". She could not recall any sounds, and was not sure whether or not they were still within the room, but felt that there was not enough space within the room, to have "danced" in the manner which they presently were. The "dance" was more like a complete spiritual union than physical motion to music. At one point when this interaction was concluded, she knew that "Marcus" had to go. She then apparently found herself back on her bed.
Source: Chad Lewis, Craig Lang, Minnesota Mufon
---
Date:
Location:
Time:
Summary:
Source:
Location. Campo Rico, Puerto Rico
Date: September 1995
Time: midnight
Police officer Jose Collazo was awakened by his car alarm going off. Arming himself with a pistol he ran out and saw a strange 5-foot tall creature that appeared to be attacking his pet Chow-Chow dog. The creature appeared to be trying to bit the dog that was attempting to defend itself. The creature suddenly stood up and looked at the witness who felt threatened and fired his gun at the creature. The creature then seemed to curl up and bounced against a wall, then ran away from the area at very high speed. No trace was found of the creature after a search.
Source: Jorge Martin Evidencia OVNI # 8
---
Date:
Location:
Time:
Summary:
Source:
Location. Ashland New Hampshire
Date: September 6 1995
Time: 2302
The witness fell asleep on a chair when he was suddenly lifted into a globular object, flown over a city where he saw people looking up at him. Then he flew above what appeared to be an African savannah and muddy river, the craft then apparently goes up into orbit. He was then placed into a transparent tub or tank filled with breathable fluid by two short gray humanoids while a third one watched. He was surprisingly calm as the humanoids apparently took notes. After a few minutes he was allowed to walk to a window or screen. A metallic cylinder of great size begins to fill the view in the left of the window. There are white and blue lights running the entire length of it. Later before being returned he saw four species of beings in one place together. No other information.
Source: NUFORC
---
Date:
Location:
Time:
Summary:
Source:
Location. Near Carabusino, Spain
Date: September 7 1995
Time: late evening
Businessman Pedro de Medina was driving on his way to town when he noticed a huge shadowy figure standing at the edge of the road by a very steep embankment. As he approached the figure he noticed that it appeared to be a gigantic entity wearing very dark clothing. Suddenly and somewhat hunched over the tall entity began crossing the road in front of the witness vehicle. In a kind of slow-motion trot it only took the entity two steps to cross the road ahead of the astounded witness. As the entity crossed to the other side of the road it seemed to vanish in plain sight of De Medina, who kept on driving and did not stop.
Source: Iker Jimenez, "El Paraiso Maldito", (Cursed Paradise)
---
Date:
Location:
Time:
Summary:
Source:
Location. Campo Rico, Canovanas, Puerto Rico
Date: September 7 1995
Time: night
Misael Negron observed a strange creature standing on his second story balcony for about 10 minutes. He described the creature as about 5-feet tall, dark skin, a round head with pointy chin, with large red eyes, no ears and what appeared to be two long fangs coming out of its mouth. It had a thin neck, thin arms with three fingered hands that had sharp claws. It had two large strong legs and on the ridge of his back it had what appeared to be a sharp crest, that seemed to be phosphorescent and change colors from green to blue, to red, orange, green and violet. The creature seemed to be inspecting the neighborhood from the balcony, upon being discovered by the witness it looked into the window then left.
Source: Jorge Martin Evidencia OVNI # 8
---
Date:
Location:
Time:
Summary:
Source:
Location. Campo Rico, Canovanas, Puerto Rico
Date: September 8 1995
Time: night
Angel David Negron encountered a strange creature crouching next to a mutilated goat in his back yard. The creature upon being discovered jumped up and landed in front of the witness, who it then chased up a window. It then ran quickly into the woods and disappeared. The dead goat had apparently being drained of blood and the internal organs were missing. The creature emitted a loud buzzing sound as it ran away from the area.
Source: Jorge Martin Evidencia OVNI # 8
---
Date: September 11 1995
Location: Rocchetta Sant Antonio, Italy
Time: 1745
Summary: A 20-year-old woman was taking her sheep to a pasture in a valley, when she noticed something shiny standing nearby. She got closer to the object and it suddenly turned towards her. She could now see that it was a small smiling humanoid wearing a brown coverall within a sort of transparent "space suit." It stood about 50cm tall and appeared to have no arms or a nose. It had a silver half sphere with an antenna on top, on its shoulders. She stared at the figure for about 5 minutes then began walking back home. The small being apparently began following her. The witness panicked and she called out to a neighbor, who attempted to approach the small being. This one then began to trot quickly away, then it took off into the air emitting a noise like a motorcycle motor. Two others saw the flying humanoid over a field.
Source: Italian UFO Reporter
---
Date: September 11 1995
Location: Knock Forest, Bathgate Hills, Scotland
Time: evening
Summary: David Colman was driving down a country road with his wife & three children when he saw what appeared to be a distinctly humanoid figure running down a forest path at what seemed to be almost 70 mph. When the creature realized that it was being observed it turned on the witnesses and snarled. It was described as about six feet tall with a human like face and appeared to be angry. The witness and his family drove away from the area.
Source: Fortean Times May 1996
---
Date:
Location:
Time:
Summary:
Source:
Location. Northford, Connecticut
Date: September 12 1995
Time: 1020A
While walking in the area near the All Saints Cemetery in Middletown Rd a woman heard a "static" sound, which directed her attention to an object resting on the ground. She described the object as "helmet shaped" and said that her first thought was that someone had fallen from a bicycle or motorcycle, but soon realized that the object was much too large to be a bicycle or motorcycle helmet. She continued walking until she had approached within 30 or 40 ft of the object. She described it as red metallic about 2 ft wide and 2 ft high, with a large concentration of white lights constantly blinking. She said she watched the lights blink for an estimated ten minutes, before she became alarmed at hearing the words, "oops, we goofed", twice. She was certain she heard those words spoken inside her head. After becoming alarmed, she quickly moved off in the direction of a nearby monument, and, once there, became curious and returned to the sighting spot on the lawn. When she arrived the object was gone. Her trip to and back from the monument would have taken about 4 minutes. Another woman had seen about 15 years ago over the same Cemetery a large metallic bowl-shaped object flying directly overhead several hundred feet up.
Source: Connecticut Mufon
---
Date: September 15 1995
Location: Wasilla, AK
Time: 02:00
Summary: Noticed two objects traveling in an erratic manner in a southerly direction out of the North-East. Person A.&B were walking down a dirt road traveling South-West.Person A. about ten feet back from Person B got the feeling of being watched,turned abrubtly. Person B noticed and turned as well. Both persons witnessed an orange light about ten finger-widths above the horizon. The object was moving in an erratic manner, with signifigant altitude changes every second.The object then started to move in a southerly direction and dissapeared behind a treeline near the horizon. Both persons, after discussing the object turned and continued walking in a SW direction. After an unspecified amount of time (less than ten minutes, we believe) Person B also felt as if he was being watched. At that point he turned and witnessed a second orange light. traveling about in the same course &the same erratic manner.In further detail of the odd behavior that was observed of the two objects;they were both moving EXTREMELY slowly across the sky, with rapid peaks and descents in their altitude. They would jump in altitude(at least one finger width)and then drop in altitude (at least one finger width) within a seconds time.
Source: National UFO Reporting Center
---
Date: September 15 1995
Location:
Time:
Summary:
Source:
Location. San Isidro de Canovanas, Puerto Rico
Date: September 15 1995
Time: 0200A
Edwin Lopez was driving on state road 65 and was approaching an intersection where there was a traffic signal. As he was slowing down to make a left turn he suddenly saw a figure run out from the side of the road. At first he thought it was a dog, but he realized that it was about 3-feet tall, covered with dark hair. It ran in a bent over position but as it approached the vehicle it straightened up and ran away at very high speed performing 2 incredible leaps as it crossed the highway. As it reached the other side of the road it made another tremendous leap into the wooded area quickly disappearing from sight.
Source: Jorge Martin Evidencia OVNI # 10
---
Date: September 15 1995
Location: Leribe, Lesotho
Time: 2220
Summary: A local farmer, Peter Lachasa, contacted local authorities reporting that he found a very strange looking craft on his farm near the Madibamatso River. He and other witnesses had seen the object previously crash near the foothills. Later, authorities found a large round disk on the ground. The object was dull gray in color. No windows or portholes were seen. It did not appear to have any external damage. There was a severe fire after the crash. It was reported that three live occupants from the craft were rescued. No other information.
Source: Joachim Koch, Hans Juergen Kyborg
---
Date:
Location:
Time:
Summary:
Source:
Location. Springfield, Missouri
Date: September 15 1995
Time: late night
The witness was awakened in the middle of the night by a bright light coming from her daughter's bedroom. Her right arm was paralyzed and she had to pull it with her left arm to turn over to see why the light was on. She had to struggle to roll her eyes down from the top of her eye sockets and saw then saw the same creature's profile (of one seen in 1987) with its arms extended over her daughter's bed. Angry, she sat up. The creature then turned and looked at her in a threatening manner, with the same huge blue eyes and the witness then passed out in her pillow. As she fell onto her pillow she saw the creature vanish. It turned into a vertical line of light within the bright light and it was gone.
Source: Nancy J Graham, World of The Strange
---
Date:
Location:
Time:
Summary:
Source:
Location. Campo Rico, Puerto Rico
Date: mid September 1995
Time: 0730A
Daniel Perez heard a very loud buzzing sound coming from outside his home, when he looked out he saw a strange creature descend and perch itself on two large legs on top of a large rock in his yard. It then appeared to gain some impulse and jumped up disappearing over a nearby avocado tree. The beings seemed to have small wing-like protrusions on his back, which he used to propel himself at very high speed.
Source: Jorge Martin Evidencia OVNI # 8
---
Date:
Location:
Time:
Summary:
Source:
Location. Pozo, Campo Rico, Puerto Rico
Date: September 16 1995
Time: midnight
While tropical storm Marilyn was buffeting the area, a local resident saw a strange 5-foot creature with red glowing eyes. He fired at the being several times but this one seemed to sprout small wings and fly away from the area.
Source: Jorge Martin Evidencia OVNI # 8
---
Date:
Location:
Time:
Summary:
Source:
Location. Anones Naranjito Puerto Rico
Date: September 22 1995
Time: 1730
Rosa Jimenez was out in a field gathering her cows when she noticed a short child-like figure crouching behind some nearby weeds. The being had a large head, with a wide forehead. It had beautiful slanted eyes, with red pupils, a flattened nose with rosy cheeks and small pointed ears. It had a thin mouth and a pointed chin. The being's skin tone seemed to change from gray to gold-beige in color. His hair was light in color and seemed to be sticking straight up. The beings wore a light tunic that covered him from his neck down to his feet. The being stared at the witness and smiled at her, he then slightly turned his head and ran into to the woods. A week later she saw the same being hiding behind a tree trunk. She spoke to him but did not receive an answer.
Source: Jorge Martin Evidencia OVNI # 8
---
Date:
Location:
Time:
Summary:
Source:
Location. Santa Barbara D'Oeste, Brazil
Date: September 24 1995
Time: midnight
Edson Roberto Marcelo, 29 years of age, was traveling on a road near this city when he noticed a very bright light on the side of the road. A beam of light then suddenly illuminated his car and Edson felt a heat wave invading his body and then blacked out. When he came to he found himself several kilometers from where he had seen the light, and 40 minutes had apparently transpired. Very shaken and with his eyes irritated he then drove to the house of a friend. The next day he found several strange found marks on his wrists and his ears were buzzing. Upon inspecting his vehicle he noticed that parts of the steering wheel had apparently melted. Later he vaguely remembered being inside "something" with smooth walls and lying on top of a table. There he was apparently given a telepathic command instructing him to forget the whole episode.
Source: CEPEX, UFO Genesis Brazil
---
Date:
Location:
Time:
Summary:
Source:
Location. Grimsby, South Humberside England
Date: September 27 1995
Time: 0300A
The witness, 35-year-old Paul Gilman, woke up when he heard something in the room. He then saw bounding towards him from behind an armchair, a small goblin like creature, about three and a half feet tall, it ran with a scamper. Gilman tried to move but was paralyzed. The being reached another man that was sleeping in the room and bent down over him. It then noticed the witness and looked up with an expression of surprise. It then backed away and disappeared behind the same chair. It was described as having long thin arms, large pointed ears and huge round eyes set in a triangular head. The witness was able to move as soon as the creature disappeared.
Source: Peter Hough & Moyshe Kalman, The Truth About UFO Abductions.
---
Date:
Location:
Time:
Summary:
Source:
Location. Quartz Hill, California
Date: September 28 1995
Time: midnight
The witness suddenly woke up and felt an urge to go to the window. As she stood by the window she suddenly heard a sound like thunder, and she looked up to the sky and saw a blinking light descending rapidly at incredible speed. In a second it stopped just a few feet from the ground, it hovered displaying blinking round yellow lights. She described the craft as shaped like the planet Saturn with a shiny halo. Suddenly the lights went off and she could hear a humming sound, then nothing. The object then landed in a deserted field across from the house on top of a small hill. She then noticed several little men approaching her window, this wore what appeared to be scuba like outfits, dark blue in color, and they stared at her with interest. Incredibly she then realized that the glass of the window had been somehow removed. The little men closest to her then jumped through the open window and approached her. She could clearly see his eyes, which were hazel-green in color. The little being stared at intently, he then asked her if she was "D V" she replied in the affirmative. In a quick motion the little man put his hand on her shoulders and then the others joined in, touching her arms, and holding her as if they were trying to prevent her from running away. As they lay their hands on her she felt an intense cold inside of her. At this point she apparently passed out. She was apparently carried through the open window and dragged over the ground, in her semi-awake state she could her them talking among themselves in an unknown language. She was taken up the hill towards the landed craft. She could see a square opening with a light inside. She was taken up a stair like protrusion as another being waited for them at the door; before she was apparently dragged inside the door a greenish kind of light smoke enveloped her and knocked her out completely. She woke up later lying down. She heard metallic noises and unknown language around her. She managed to open her eyes and noticed that the room was round and very clean looking. A soft yellow light illuminated the room. The greenish smoke was still dense and it was hard for her to breathe. She felt a burning sensation inside her nostrils and she had a headache. She heard noises and talking on the other side and turned around to see several of the beings operating computer consoles, sitting on what appeared to be chairs. In front of them he could a square window and the stars shining on the other side. Suddenly one of the beings turned to look at her and yelled something at the others. Soon several beings came running towards where she was, some wore white doctor-like gowns. The beings were very similar to humans, except for their size. The beings seemed worried because she was awake, they then touched her and she lost consciousness again. Her next memory was of waking up on her bed.
Source: Pancake Perspectives UFO Wisconsin
---
Date: September 29, 1995: Car-stop UFO encounter near Velje, Jutland Denmark
---
Related articles