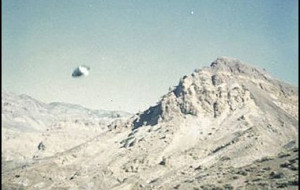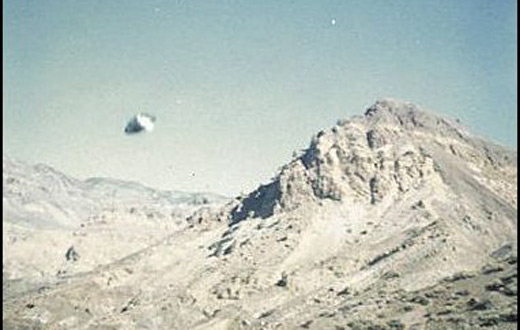 (Last Updated On: July 17, 2016)
Date: July 1996
Location: Near Medford, Wisconsin
Time: unknown
Summary: A warden traveling down Highway 13 just south of the city saw a figure standing in the middle of the road. He slowed his vehicle as he approached it. He could not believe his eyes as he saw a shiny, green scaly, large figure staring at him. As he got within several yards of it, wings suddenly popped out from behind the creature's back. The creature went vertical, zooming straight up and passing over the vehicle. It landed on the road behind the warden. To the witness it resembled a winged, reptile man. A group of highway workers also had a similar encounter along the same stretch of highway. They too saw a shiny, green scaly figure standing on the road. As they approached the figure, wings shot out from behind its back. It took off, and to their utter amazement, flew away into the trees.
Source: Weird Wisconsin Files
---
Date: July, 1996: Edmonton, Alberta Sighting
---
Date: July, 1996: Giant UFO over the Yukon Gold Fields / Indian River
---
Date: July 1996
Location: Near Sisters, Oregon
Time: afternoon
Summary: A lady was camping with her family near the area of Panther Springs Campground when all of the sudden, she smelled a god-awful smell. She walked outside her tent, and about 19 ft away, she saw a tan colored creature with its fist in the air. She said it didn't seem threatening, more like a greeting. She said it had a peaked head, and large brown eyes, and it "looked highly intelligent." She said that it "talked in her mind" and told her that they called themselves the "Meikoy" and that they were a race of benevolent creatures from a different dimension. They were here to study humans. And to find out why we were so emotional, etc. They were apparently interested on how we humans reproduced and wanted to remain hidden and not found out. As her family returned the creature ran off into the woods.
Source: Nathan Peak, The Western Bigfoot Society Newsletter # 64
---
Date:  July 1996
Location:  Morkiny Gory, Bezhetsk area, Tver region, Russia
Time:   1930-2025
Summary:  Two boys, students of the 5th grade Dmitriy Freyderov and his friend Sergey Boikov were walking on the edge of the village when they saw an object emitting yellow light that circled over the forest for 5 minutes, it then vertically descended and made a landing in the forest about 300-400 meters away from the witnesses. The two boys ran in the direction of the landing site and soon entered a clearing. In the middle of the clearing there had been an area cleared by a bulldozer and there they saw a landed saucer-shaped object. The object was disc-shaped and was about 30 meters in diameter (bigger than a bus) with a smooth metallic silvery surface. The disk had a broad central dome and generally the craft was hat-shaped. A trident-shaped antenna was visible on the top. The general height of the object was estimated at no less than 10meters. The saucer had a flat bottom and it was resting on four broad landing props. There was a line of round openings or lights on its periphery each one about 20cm in diameter which emanated multicolored lights, but these soon died out. The lower section of the dome was circled by similar round lights but these were bigger—about 35-40cm across. The boys did not dare to approach the object, and hid behind some bushes about 30-40 meters from the object. Suddenly three doors opened on the hull, which were of rectangular shape with slanted rounded corners. Ladders descended towards the ground from all three doors. Humanoids wearing silvery suits began exiting the craft, each one taller than the average human, about 1.9 to 2.0meters in height. In total 13-15 aliens came out of the disk. One lone humanoid exited from the right door and judging from his behavior the boys understood that he was the "commander". The alien's bodies were normally proportioned and transparent globe-shaped helmets covered their heads. As soon as the humanoids touched the ground all of them performed the same task, identical green plates appeared on their left shoulders and they pressed them this apparently caused the helmets to fold back in some unfathomable manner, somewhere behind their collars, it was difficult for the boys to image where had the globe-shaped helmets gone to. The whole time the boys sat behind the bushes looking at the aliens. The aliens had normal faces, light skin, blue elongated eyes resembling those of Mongol people, elongated faces, with pointed chins, straight thin noses, thin mouths and narrow lips. They had 5 digit hands. On the shoulder of the alien commander were two jutting protrusions resembling shoulder straps. The aliens had short-cut grayish white hair. Eventually the alien commander noticed the boys and glanced at them especially at Sergey. When Sergey caught the alien's glance his eyes began to ache and when he looked at the alien for a second time his chest began to hurt. Then a voice appeared in the head of both boys, which told the boys that they were here to "dig" out something in the forest and had landed for that purpose. Besides if they wanted it to, the aliens could take the boys for a ride with them as soon as they finished their task. Moments later all the humanoids including their commander entered the forest. They returned 45 minutes later and after approaching the craft the alien commander faced the boys again and both experienced a strange sensation and became concerned that the aliens would take them and inexplicably walked to an area behind the landed saucer and there a big rectangular window opened up in the upper dome area, its cover moving up like a blind. Inside the boys were able to see a control panel and several humanoids sitting around it. Later at about 60 meters from the craft the boys saw the rest of the humanoid entities re-entering the object, the alien commander again used the special door on the right, the ladders were taken back up and the doors closed. The "blind" on the upper rectangular window closed and then multicolored lights switched on along the perimeter of the hull giving off a very intensive light. Soon a fiery red flame appeared in the center of the craft's bottom, as if emanating from a "rocket" and the object rose smoothly from the ground and gradually began ascending up emitting a whistling sound as it did. The antenna on the dome began rotating and all 4 landing props moved inside the hull and the hull itself began emanating reddish then orange, yellow, bright green and eventually a bright white light. After rising at an altitude of about 1km the saucer stopped and flew horizontally and then it flashed and vanished across the horizon. At the landing spot the boys found a scorched round spot black in color exactly at the place where the flame had shot out from the craft.
Source:  Pavel Hailov, and Anton Anfalov
---
Date:  July 1996
Location:  
Time:  
Summary:  
Source:  
---
Location. Petrozerye, Tver region, Russia
Date: July 1996
Time: 2000
During an investigation of the local anomalous zone "Petrozerye" by the "Sirius" group led by K. Vesyelov, a witness, Dmitriy Krutikov saw a bizarre entity jump out of a small forest and then run around in a semi-circle and then again vanish into the forest. The entity moved in all fours. Its front extremities seemed to move up and down and the rear extremities propelled it to jump. The size of the entity was compared to that of a calf, its body covered in dense red fur, which reflected the rays of the Sun. The neck was short and thick, and it had large ears. Dmitriy did not manage to see its face clearly. Tracks and footprints were found at the location where the entity was observed. One print resembled that of a hand, very different from that of a human, the fingers were no longer than 6cm, the largest finger only about 3.5m long. The largest depth of the track left by the palm print was 2.5cm. A second track was 70cm apart from the first one. Its width near the base of the fingers was 17cm; at the heel it was 12cm. The tracks of the feet had four digits. The entity somewhat resembled a bear, but was definitely not one. Members of the expedition also observed several UFOs and flashes of light in the forest.
Source: "Fourth Dimension and UFOs" Newspaper of the Yaroslavl UFO Center # 10 1996
---
Date:  July 1996
Location:  
Time:  
Summary:  
Source:  
---
Location. Near Kingman, Arizona
Date: July 1996
Time: late night
John Wright was asleep in his second story bedroom when he heard a number of loud crashing sounds from a lot across the street. Because coyotes and the local youth both liked to enter the unfinished houses at night, John assumed it to be common trouble of one type or another. He immediately grabbed his mag light and narrowed a beam over at the location. As he panned over the front of the houses, a pair of red glowing eyes looking directly at him startled him. Assuming it was a coyote John threw his clothes on and armed himself with a 30-06 deer rifle and proceeded to investigate. As he approached the house, he heard a strange mechanical whirling sound, almost like a servomechanism of some kind, only much louder than he had ever heard before. He approached the house and leveled his rifle at the house when a large mechanical robot of some kind came barreling out. The thing was roughly human in size and proportion, but had a large, domed head and flailing mechanical arms, the joints of which appeared to be servomechanisms. Startled, John fired his gun at the machination but didn't think he hit it. He did not wait around to find out either; he ran to his house and locked the door. John reloaded his rifle, broke out his shotgun and pistol, and barricaded himself in his study. 10 minutes later he heard a car drive up. It was the local sheriff, who came to investigate the shot John had fired. John explained the encounter to a shocked sheriff, who then went with John over to the house. Something had indeed rummaged through the empty house. Construction material was strewn about everywhere and someone or something had drilled many equally sized holes in the wooded planks used to construct the roof.
Source: Encounters On-Line
---
Date:  July 1996
Location:  
Time:  
Summary:  
Source:  
---
Location. Santa Quiteria, Brazil
Date: July 1996
Time: 2200
On a dark cold night the witness was in his room when a bright flash like light suddenly illuminated his room. He opened his window but could not see anything in the dark. Suddenly a kind of a stupor invaded his body and he was unable to move. He seemed to loose control of his movements and against his will his body rose up into the air, and floated out the front door into the darkness. He floated just above the ground towards a nearby wooded ravine. In the ravine he saw a bright blue disc shaped object hovering very close to the ground. The object was completely smooth without any visible openings. It seemed to be only about 3 meters in width and almost two meters in height. He floated to within two meters of the object when suddenly a triangular shaped opening became visible. He floated inside and down a metallic ramp into a circular room. There a pyramid shaped form made out of pure light met him, it seemed to be in constant dynamic movement and appeared incredibly complex. It appeared to be a "living thing" and was about 80 cm in height. The witness felt terrified, as his body did not obey his will. As he floated near the figure he experienced a number of mood swings, from euphoria to extreme sadness. He felt as if the pyramid shaped light creature was feeding of his emotions, he also felt like a trapped lab animal. His body began performing several athletic movements against his will, moving his arms and legs in all directions. At the same time the pyramid of light went through several light changes. Soon he found himself standing about 10 meters away from the craft and saw the light pyramid floating up a ramp and into the object. The object was then encased in a bright red glow and shot up into the air at an incredible speed. The witness returned home on foot.
Source: Fenomeno Brazil
---
Date:  July 1996
Location:  
Time:  
Summary:  
Source:  
---
Location. Fayetteville, Georgia
Date: July 1 1996
Time: 0230A
The witness and her husband were asleep in the bedroom. Suddenly she awoke and saw a small form on the bed darting away from her. It moved across her husband's side toward the foot of the bed in a sort of sitting/scampering motion. This entity continued on across the room where it joined at least 3 other similar entities that were standing in a sort of huddle next to the wall on her husband's side. The witness could not move or speak and was only able to look at the figures against the wall. The witness stated that the entities just stood there in the huddle as if watching her. This went on for about 10 more minutes, and then the witness apparently went to sleep. She described the entities as being similar, humanoid form, about 5 feet tall, seemingly thin limbed, large dark slanted eyes, and a teardrop shaped face. They wore dark cloak like garments and dark hats, similar to a Panama. There was no sound, unusual odor or other effects noticed, and no form of communication transpired. The entities skin tone appeared to be light gray. Shortly after awakening in the morning she related the experience to her husband who recalled nothing unusual during the night. Soon they found an orange-brown stain on the carpet at the foot of the bed and a similar stain on the sheet, which was laundered thereafter.
Source: Tom Sheets for ISUR
---
Date:  July 1996
Location:  
Time:  
Summary:  
Source:  
---
Location. Bilton, North Yorkshire, England
Date: July 3 1996
Time: 0945A
The 32-year old witness had decided to take a walk around the countryside and had sat down on a field to read a book. Suddenly as she sat reading she was aware of a large shadow moving over her. She looked up and was astonished to see a large black triangular craft overhead. It was twice the size of an aircraft and had a white light at each corner. It hovered silently over her. Then suddenly a beam of blue light shot down from the object and covered her. The next thing she felt that she was going upwards, very fast and she felt very sick. She went up very fast and blacked out. Her next memory was of being in a strange building, everything very white and bright. There was also a "funny smell" around. She then saw several strange beings around her that were doing something down near her legs. But she could see or feel anything. She described the humanoids as having black eyes, there was no white to their eyes, they had no eyebrows, no eyelashes, no cheekbones, no ears, no mouth or any facial hair or anything similar to human skin. It was a translucent white skin tone. There was a taller humanoid that seemed to be in charge of the others. This humanoid looked like the others but was about 6 ft tall. This humanoid stood over the witness staring into her eyes and she felt euphoria and happiness. Suddenly her next memory was of waking up in the field at a different spot from where she had been originally. When she got home, 5 1/2 hours had elapsed. Her dogs acted strange around her as she arrived home.
Source: Omar Fowler, FSR Vol. 43 # 3
---
Date:  July 1996
Location:  
Time:  
Summary:  
Source:  
---
Location. Near Fargo North Dakota
Date: July 3 1996
Time: evening
A man & 2 sons were on a remote dirt road 1/4 mile south of their farmhouse when they noticed a strange object hovering over a nearby fencerow. Their vehicle was somewhat suck on the dirt road. The object then moved towards them stopping about 200 feet away. The craft was described as a circular object, with six legs for landing gear. On the bottom of each leg it had what appeared to be a suction cup shaped pod, and on the bottom of the object there was a globe that looked like a light glowing on & off. Three rod-like beams of light protruded from the top of the globe. The craft was metallic gray in color. On the top dome it had four windows that appeared to be tinted. Atone point a rod like object came out from the side of the object, apparently causing the witness vehicle to start on its own. Two of the witnesses were able to see what appeared to be moving shadows behind the tinted windows. The shadows seemed to be moving back and forth or passing by, while one shadow remained stationary in the third window. The object then tipped on about a 20-degree angle and went straight up at very high speed emitting a loud air-displacement sound.
Source: NUFORC
---
Date:  July 1996
Location:  
Time:  
Summary:  
Source:  
---
Location. Fayetteville, Arkansas
Date: July 4 1996
Time: 1935
The witnesses had just finished firing off fireworks and had entered a patch of woods away from the pasture to enjoy the warm night for a few minutes. In the woods they noticed a light about 100 yards away. Thinking that it was somebody shooting fireworks in the woods, they walked towards it. As they approached, they saw in a clearing, three triangular shaped objects hovering just above the ground. Lights were pointing down off each point of the triangles. Three strange beings, stood around speaking among themselves in gruff voices. The beings were described as tall and covered with very thick hair that covered their bodies completely. As the witnesses approached, the beings seem to sniff the air and glared in their direction. The beings then quickly ran into their ships, which shot away into the sky emitting a bright burst of light, knocking the witnesses to the ground. The crafts seem to elongate as they accelerated.
Source: NUFORC
---
Date:  July 1996
Location:  
Time:  
Summary:  
Source:  
---
Location. Eugene, Oregon
Date: July 4 1996
Time: 2230
The witness had been setting off some fireworks when he suddenly heard a loud humming sound. He looked up and saw an object with a row of lights descend in front of him. Through some lighted windows he could see some figures or "things" moving about inside. The object suddenly left. No other information.
Source: UFO Sightings in New Mexico, & the World
---
Date:  July 1996
Location:  
Time:  
Summary:  
Source:  
---
Location. Drosendorf, Austria
Date: July 7 1996
Time: midnight
Rudolf Slam had stepped outside to his balcony to smoke a cigarette when he saw a shining triangular object about two meters high, on the ground in a field near the apartment. Behind a window on the object several figures could be seen moving about. The witness attempted to film the object but his batteries failed. Within seconds the unknown object lifted off and flew away at incredible speed emitting a loud thundering sound, leaving behind a trail of flames at least 300 meters long.
UFO Roundup Vol. 1 # 22
---
Date:  July 1996
Location:  
Time:  
Summary:  
Source:  
---
Location. Certesti, Romania
Date: July 9 1996
Time: 0030A
Police sergeant Marian Mancu and volunteer police officer Marcel Rusu were patrolling on the main road passing the village in front of the police office. Between the road and the sidewalks, there are deep ditches, with small bridges across them. Mancu lived in the area and told Rusu he was going to eat something at his home. The moment the sergeant passed the corner near his house, he heard a whistling sound from the street and sensed a current of air. He turned immediately back, seeing on the road something, which "splashed blue and red lights, making a sound like voom-voom." At first Mancu thought it was a police car from the district that had arrived on a routine patrol. Getting closer he realized that the object was hovering half meter above the paved road and a small and very strange figure was moving around it. He yelled for Rusu that was now hiding behind the ditch observing the strange spectacle. Rusu declared that immediately after Mancu had left and disappeared behind the apartment house, "a fluttering from above appeared". The neon lighting in the street seemed to change in intensity. The object descended slowly, without noise, behind him. He became frightened when he noticed that the object remained suspended above the ground and three small human like creatures were moving around it. As both witnesses agreed, the object had the form of a flat hut, 5-6 meter across and 2 2.5 meters high, and was hovering and balancing at about 1/2 meter from the ground. Around the edge it had a continuous girdle of light "like a rainbow." The colors, red, and blue changed from each other and flared. At the bottom of the object was a bright white light. None of the witnesses saw doors, portholes or other details. After about two minutes, the UFO rose vertically. At that moment its lights became much brighter, but the neon streetlights went off. The object then rose to about 30 meters and then disappeared towards the east at high speed. Rusu saw the humanoid creatures better as Mancu noticed only one and only from behind. Their height was estimated to have been around 1 meter, maybe less. Rusu said he heard some noises made by the humanoids, "as the rain in the drain pipe." Both described the creatures as "abortions" or ugly. They had large heads, very elongated behind and covered with bumps, with no hair, and large ears. Their faces were white and they had big eyes. Gray metallic shiny scales, resembling fish scales, covered their bodies. They also had large limp protruding bellies. They had thin spindly arms and no noses or mouths were visible. The witnesses thought that the creatures floated just above the ground and moved around "as if they were drunk." A huge sweet cherry tree nearby had around 15 % of its leaves affected as by an extreme heat. Other witnesses in nearby villages reported strange lights over the area on the same night.
Source: Dan D Farcas, Romania
---
Date:  July 1996
Location:  
Time:  
Summary:  
Source:  
---
Location. Miami Florida
Date: July 10 1996 Time: dusk
Belinda Kaiser awoke to find that her 1994 Lexus had deep fang marks, an inch and a half deep, on the fender. Scratch marks covered the hood and something had ripped off and chewed up a plastic guard. A neighbor, Orlando Barriga, reported seeing a black creature sprinting across his lawn that night. Another neighbor found giant cat-like prints in the sand of her children's play pen area.
Source: Virgilio Sanchez Ocejo
---
Date:  July 1996
Location:  
Time:  
Summary:  
Source:  
---
Location. Deschutes National Forest, Oregon
Date: July 13 1996
Time: afternoon
Hav Tranh had been hiking up a steep slope when he slipped and fell, breaking his leg, a compound fracture with the bone sticking out. He passed out, and when he regained consciousness, there were two huge hair covered creatures hovering over him. The larger one was 7-1/2 ft-8 ft, a gray white color, eyes black with no whites, large sloping forehead, and peaked head-domed, very big feet. The second creature was about the same height, sandy colored gray with a white ruff on top of its head. They were very hairy and he could not see any sex. They were jabbering at each other with their small mouths, but not using "words" but indistinct noises. He passed out again, and did not reawaken until his wife, Gioking, shook him awake, and said two ape-men had carried him out of the forest and deposited him near her. She said they were horribly ugly and added that they had very long hair except on the face, heads and feet. She then took her husband to a local hospital.
Source: Nathan Peak, The Western Bigfoot Society Newsletter # 69
---
Date:  July 1996
Location:  
Time:  
Summary:  
Source:  
---
Location. Not given
Date: July 13 1996
Time: night
The witness woke up in a dream-like state and waked into his old room, there he saw two short figures. They appeared to be about 4 feet tall, with "blond" hair that seemed to move like matted feathers and blue eyes that were larger than a humans but were still of the same makeup. He remembers being taken to a "jail" like structure. The witness was put into a "cell" and locked in. He attempted to get out by removing some bars and his next memory was of waking up and talking to his wife about the incident.
Source: UFO Experiencers Support Group
---
Date:  July 1996
Location:  
Time:  
Summary:  
Source:  
---
Location. Near Orlinda, Tennessee
Date: July 14 1996
Time: 0100A
A family of four was suddenly awakened by weird noises coming from the trailer's backyard deck. Grabbing a flashlight, the father went to investigate. Sliding the door open he illuminated the deck's wooden railing. he then heard a noise that sounded like "something running across the deck, bumping into things." The noise startled him. Neither of his dogs had barked at the intruder. Shining his flashlight toward the railing, he saw something rear up, and stare at him between the rails. He described it as a kind of rubbery or pulpy object five feet in diameter. It extended a tentacle or appendage through the railing and onto the deck floor. The witness estimated the appendage was"18 to 24 inches long" resembling an elephant's trunk. He went to wake up his two sons, and then the whole family watched the creature from the trailer's dining room window. The wife also noticed some bright lights some distance away. Every time the family members aimed their flashlight at the creature it acted in a very defensive manner, moving very fast over the yard, under cars, back under the deck, and apparently changed into a glowing disk at times. At 0400A the main witness left the trailer to look for his dogs, he found them very subdued, one of them had a wound to his hind leg, just inside the thigh and limped as if in great pain. Meanwhile a luminous object hovered over a nearby clearing, shooting off beams of light. The witness was apparently struck by these beams of light on the elbow and the neck. The man and his two sons followed the creature to the family's parked cars. They then noticed the window of both vehicles covered with some kind of fog or ice, and one of the cars had some kind of electrical hum about it, and the antenna was shaking. They again saw the creature around sunup in a ditch nearby and phoned the sheriff's Department. (Very weird, shades of the Hopkinvsille siege)
Source: UFO Roundup Vol. 1 # 23 Type: C??
---
Date:  July 1996
Location:  
Time:  
Summary:  
Source:  
---
Location. Southeastern US, exact location not given
Date: July 14 1996
Time: 0400A
Witnesses saw a hovering disc shaped object that directed a beam of light at a small, thin, green humanoid figure on the ground. No other information.
Source: Donald A Johnson, PhD
---
Date:  July 1996
Location:  
Time:  
Summary:  
Source:  
---
Location. Los Villares, Jaen, Spain
Date: July 16 1996
Time: noon
66-year-old Dionisio, a retired farmer, was walking through a field and had sat down on a rock next to a tree. Suddenly there was a very strong & pungent odor in the air & a low hum could be heard. He then noticed an object hovering near the ground, next to some nearby power lines. The object was shaped like a dome & was shiny & metallic, it also had several black glass oval shaped windows. It was about 3 meters in length & 1 & a half-meter in height. On one side of the object he noticed what appeared to be some inscriptions, part of it resembling "IOIO" and from the top of the object there were some cables that were apparently connected to the nearby power lines. Dionisio also noticed a curious fact, if he moved back about 3 meters he could no longer see the object, but once he moved forward again, he was able to see it. Suddenly he saw three figures standing next to the object, these were about six-feet tall. There were two men & one woman. They were wearing tight fitting one-piece silvery outfits. The humanoid's faces were Asian in appearance, with high cheekbones, very pale skin, and slanted eyes. They had large hands with five long well defined fingers and their mouths were slit-like. They also wore silvery boots. Suddenly the witness felt something strike his chest, looking up he noticed that the woman was signaling him, and one of the men was kneeling down next to the object. Soon he began hearing voices in his head. Frightened he hid behind some rocks, and then he heard the humming sound & noticed the pungent odor again. Coming out from the rocks he noticed that the humanoids and the object were gone. Investigators found ground traces at the site. A mysterious rock was also found at the site. During the same time others in the region saw low flying lights and objects.
Source: Lorenzo Fernandez Bueno & Iker Jimenez Elizari
---
Date:  July 1996
Location:  
Time:  
Summary:  
Source:  
---
Date:  July 22 1996
Location:  Ontario, Canada, exact location not given
Time:  0300A
Summary:  The witness was at a summer cottage when he suddenly woke up in the middle of the night, he looked at his watch, and then turned his head looked at it again and two hours had passed. He had vague memories of lying on a table were several short gray figures are standing around him. He found an X-pattern of red marks on his hand after the incident.
Source:  UFO Sightings in New Mexico and The World
---
Date:  July 22 1996
Location:  Vicenza Italy
Time:  2230
Summary:  Two local youngsters reported that while sleeping on the grassy slopes of Monte Berici they suddenly noticed the total lack of animal noises in the area. Then everything became extremely quiet. Soon they heard a sort of modulated scraping metallic sound. Then they heard the sounds of something moving in the forest, they looked towards the sound and noticed two dark gleaming eyes staring at them. The girl became frightened and covered herself with a blanket, the boy then saw what appeared to be a large form, like a white-silvery blanket approaching from a nearby hill, it was a meter in height and it approached to within 50 cm of the girl, apparently looking down on her with two large red-colored metallic eyes. Attempting to protect her the boy jumped in front of the girl. At that point the bizarre robotic creature seemed to shrink up within itself then apparently disappeared into the woods. Others in the area reported hearing loud noises resembling a helicopter coming from the woods.
Source:   UFO CUN
---
Date:  July 1996
Location:  
Time:  
Summary:  
Source:  
Related articles