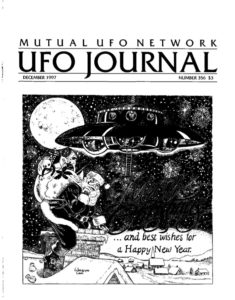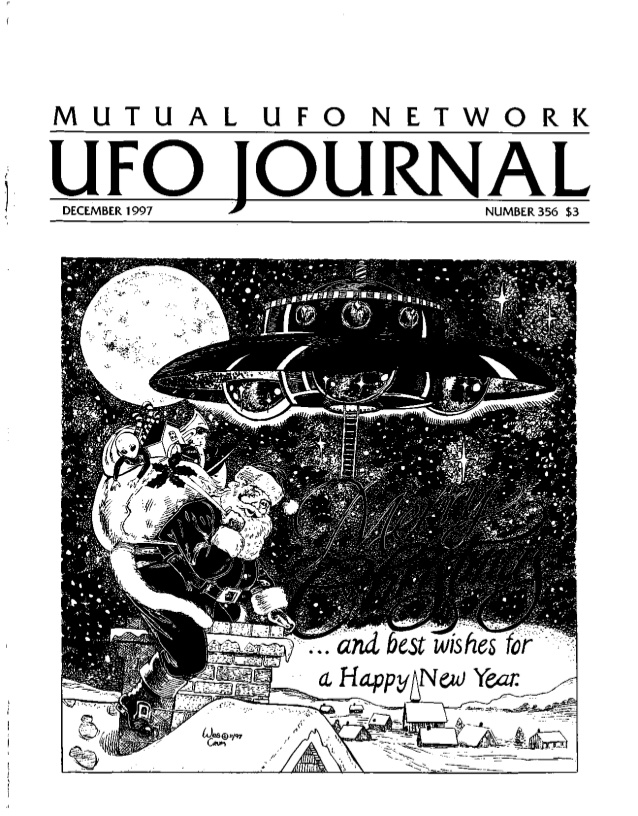 (Last Updated On: August 24, 2016)
Date:  December 1997
Location:   Marca Huasi, near San Pedro de Costa, Peru
Time:   unknown
Summary:   During an expedition to the plateau led by guide Jerry Wills, a man saw a woman on the rocks above him and climbed up to join her. As he got closer, he realized she had no legs and was floating in midair. She had long black hair and the face of a cat. The entity snarled at the man and scared him so badly; he had to be immediately evacuated from the area.
Source:   The International Directory of Haunted Places Dennis William Hauck
---
Date:  December 1997
Location:   Tempe, Arizona
Time:   0630A
Summary:   The witness, who had been sleeping in her car waiting for her school to open suddenly woke up and looked out to see something resembling a black car, she thought nothing of it and went back to sleep. A few minutes later she woke up again and glanced towards the driver window. There she saw a 4-5 ft tall dark figure. She attempted to reach for a hidden knife but was unable to move. Her body felt numb but she was not afraid. A few minutes later she was able to move but the figure was gone. She has also reported encounters with a cloud like silvery being that turns into billions of white shiny particles and dissipates into nothing upon being seen.
Source:   Unsolved Mysteries.com
---
Date:  December 1997
Location:   Perth, Western Australia
Time:   2230
Summary:   A couple walking along Marmion Avenue between the suburbs of Heathridge and Ocean Reef sighted a huge winged creature flying low over the area. The creature could not be written off as a bird as it was bigger than any bird on the planet; it did not flap its wings it just seemed to glide on the air current. It had a ruddy reddish brown leathery skin, a long tail and a wingspan that they estimated at between 30 to 50 ft across. It made no sound and did not flap its wings. The creature appeared to know where it was heading and just flew in the direction from North to South parallel to the coastline about 1/2 mile inland. The creature was huge and according to the witness it remotely resembled a Pterosaur.
Source:   Cryptozoology.com, Sightings
---
Date: December 1 1997
Location: San Jose, Costa Rica
Time: 1730
Summary: A 35-year old woman was in her home when she suddenly heard a strange murmuring sound and was unable to move, at the same time she experienced a powerful headache. A few moments later 2 humanoids appeared before her, she described them as about 1.20m in height, with large heads and huge slanted black eyes, both wore gray tight-fitting suits. Minutes later she heard a voice in her head that told her not to be afraid that they had met her before and were just returning for a visit. Before disappearing again they promised a return visit. After the encounter the woman suffered from headaches, nausea, and severe stomach pain.
Source: Carlos Vilchez Año Cero # 02-0598-91
---
Date: December 6 1997
Location: Birkenhead UK/England
Time: 01:45
Summary: First may I say I had great difficulty in trying to register my details, I hope soon you will open a website that will encompass europe and many other countries. The above "brief" details I have supplied are quite, "Thin in observation". The objects that myself and my partner seen where somewhat "Orange Arrow head", moving very fast, and at a low altitude, (perhaps a Helicopters cruising height)?. From what I can gather, no other reports came on the news that night about any sights that would be considered unusual.Regards ((name deleted)).
Source: National UFO Reporting Center
---
Date:  December 1997
Location:   
Time:   
Summary:   
Source:   
Location. Taos County, New Mexico
Date: December 10 1997
Time: 0630A
Ricardo Alfonso was driving to work to the Taos elementary school when he saw a metallic silvery object hovering over a nearby field. He stopped his truck to investigate. As he got closer he hid behind a bush for a few minutes until the craft disappeared. As he sat there pondering what had happened a bright beam of light illuminated him. Then several "little men" appeared around him, everything then went blank. He awoke later face down in the filed completely naked and bruises on his body.
Source: UFO Sightings in New Mexico & the World
---
Date:  December 10 1997
Location:   Walsall, West Midlands England
Time:   19:00
Summary:   I was outside the house and facing it. Suddenly appeared a large, dark object in the sky. It was impossible to tell what shape it was, It seemed to be flat, and possibly triangular, but that is only a guess. The two lights were parallel to each other. They each emitted a white light. The lights were fixed on a point in front of the object, and as I was looking at it from an angle, it was hard to see on what it was focused. There was no sound at all, and it moved behind the house, where it disappeared. I live about 20 miles from an airport but this could not have been an aeroplane. Firstly there was no sound at all, and we can hear the sound of planes clearly even when indoors. Secondly, for the lights to have been the size they were, the airplane would have to be landing in our back garden. No one else saw the object, and as it lasted only a short while I could do nothing but watch. Duration:5 seconds
Source:   National UFO Reporting Center
---
Date:  December 1997
Location:   
Time:   
Summary:   
Source:   
Location. Lubbock, Texas
Date: December 12 1997
Time: 0203A
The two young witnesses had stayed up late studying and had gone to bed late. Suddenly a strange silence and bright flashing lights outside the window awakened them both. Frightened they both felt their covers gently drawn from their beds. One of the girls then saw standing at the foot of her bed a tall thin figure with large black shiny eyes. At this point her memory ends. The other girl then sees the main witness body rise from the bed and into the waiting arms of a tall thin figure. Another figure then appeared and also carried her into his arms. Unlike her friend she was conscious during this part of the incident. Soon she found herself in a different place, lying on a strange surface that was both hot and cold and surrounded by tall thin figures. She felt a sheet over her body but was unable to move, she could only move her eyes but could not see her friend anywhere. But moments later she saw several of the beings carrying her friend's body out of the room. Looking towards the ceiling she an object descend slowly and silently towards her stomach. It resembled a very large needle. At that point she fainted. She woke up in the morning lying next to her friend on the kitchen floor. They could vaguely remember the incident and fund strange marks on their bodies.
Source: NUFORC
Date:  December 1997
Location:   
Time:   
Summary:   
Source:   
---
Date:  December 1997
Location:   
Time:   
Summary:   
Source:   
Location. Saguache County, Colorado
Date: December 14 1997    Time: 0300A
A witness reported seeing a large triangular shaped craft hovering over a field. It moved slowly over the house then over some grain silos. In then came back over the house and shone a beam of white blue light out of its middle and something like a small figure was taken up into the beam. Lights around its edge flashed in rhythm then it left.
Source: Christopher O'Brien
---
Date:  December 1997
Location:   
Time:   
Summary:   
Source:   
Location. Hart Canyon, New Mexico
Date: December 14 1997
Time: 0230A
The night of before the witness, Noel Chandler, had seen a round glowing UFO over his horse shed and for several nights previous there would be three loud thumps on the house and after checking all around outside, no cause was found. While in bed that night he became aware of a light in his bedroom from an outside source, bluish white, then a figure appeared, no real distinguishing features—real large eyes about the size of horse eyes, a small mouth, and nostrils like small holes. The witness was unable to move or talk. He heard a voice in his mind that told him that "they" were here to collect sperm samples. Soon a tube about 1/2 " in diameter and six inches long with a ball at the end scanned his body. The tube was placed over his pubic hair just above the penis on the left side. A needle was then inserted; his left testicle was drawn up into his groin. There was no real discomfort or pain. The needle and tube were removed and taken into a floating sphere. Moments later another form came down the light, like floating in a horizontal position. It was a female with funny looking hair on her head. The needle and tube came out of the sphere and she inserted it into her navel. Then, telepathically, the witness was informed that their society was dying because they could not reproduce. They were becoming sterile; they said that by introducing new blood lines and clones, they could possibly regenerate their society. Their gestation period is three to four months. Soon the bluish light started to "close" in at the bottom and they were gone. A strange smell lingered.
Source: Aztec UFO, Oral history.
---
Date:  December 1997
Location:   
Time:   
Summary:   
Source:   
Location. Riachao De Jacuipe, Brazil
Date: December 16 1997
Time: night
A witness saw on a nearby field a bright light that suddenly increased in size as it approached. Using a pair of binoculars the witness saw a humanoid silhouette within the light. Without any features, it was silvery metallic in appearance and emitted an orange beam of light. Everything suddenly disappeared.
Source: Antonio Faleiro, Brazil
---
Date: December 24 1997
Location: Phuket, Thailand
Time:  10:05
Summary:  12 slow moving red/orange pulsating objects over Phuket, Thailand about 10:05 on Christmas Eve. The 12 objects were not in any formation that was decernable. they were moving slowing across the sky. they were a reddish orange in color, pulsating as they moved upward and away. they seemed to disappear due to the height they were attaining. they also seemed to be traveling as a group. the lights were quite bright and seemed to pulsate. they moved unlike any other airborne vehicle any of us had ever seen. they were too far to see what shape they were. eight people observed them for the entire time. three Americans and five Thai women working in a massage parlor witnessed the event on the balcony of the parlor.
Source: National UFO Reporting Center
---
Date: December 24 1997
Location: Costa Rica
Time: 22:27
Summary: A mass sighting of UFOs over Costa Rica, C.A. was reported on CNNs web site this morning.. you might want to check it out. 'm sending the article: Unidentified Flying Objects Spotted Over Costa Rica. Itar-Tass 26-DEC-97 MEXICO CITY, December 26 (Itar-Tass) – The Costa Rican mass media reported on Thursday that unidentified flying objects were spotted the day before in the country's air space over Golfito district, which is 330 kilometres to the south of San Jose. However, TV cameramen were unable to film them as they did on Monday. On December 22 cameramen from two local television channels filmed at least a dozen "flying saucers" in the sky south of the Costa Rican capital. Before the eyes of hundreds of people, they made zigzag maneuvers for several minutes. Flight controllers of the International Juan Santamaria Airport counted "approximately fifty thousand traces" of their movements. Some car drivers stopped to watch the phenomenon. According to Ufologist Carlos Vilchez, most remarkable is the fact that these UFOs appeared in daytime, that they were seen by hundreds of people and were filmed by TV cameramen. He also expressed the view that an influx of UFOs into the air space of this Central American country could be expected within the next two months. About ten "saucers" were watched by hundreds of people over San Jose exactly one month ago. They flew over the city for several minutes. They were also filmed by TV cameramen. Scientists have not found any explanations for this phenomenon.
Source: National UFO Reporting Center
---
Date: December 24 1997
Location: Lakewood, Colorado
Time: midnight
Summary: The witness had gotten up to obtain a glass of milk and was sitting in bed looking out the window; the moonlight illuminated the whole area. He then saw the figure of man walking directly to his window from the neighbor's yard. As the man gets closer the witness could see that he was wearing a purple shirt, blue jeans, tennis shoes and had shoulder length blond hair and carried what appeared to be a red book. The witness is stunned as the man appears to walk straight through the fence and he now notices that the man had large black slanted eyes. Afraid the witness ran to the living room and did not see the strange figure depart.
Source: Unsolved Mysteries.com
---
Date:  December 31 1997
Location:   Kenwick, Western Australia
Time:   2230
Summary:   A group of eight children, five boys, and three girls aged from 7 to 13, decided to camp out on the family property. Soon one of the boys, Ryan, noticed to the north west, about two kilometers away, flashes of red light streaking up into the sky and back down again. This went on for some time, and due to the unusual nature of the lights, Ryan called out to the other children to have a look. They did watch for some time then went into the tent. About 30 minutes later, Ryan, who had not gone into the tent, was astonished to see a huge illuminated object coming towards him from the direction of the lights. He called out once more for the rest of the children to come out to see. Of the eight children, five saw the object at varying positions in the sky in order of emergence from the tent. The other 3 were either sleep or not interested. As the craft flew directly overhead they could her a swooshing sound. All described the object as huge, with three brilliant yellow lights centrally situated underneath the craft in a triangular shape. And small blue, yellow, red, and white lights all around it. All described it as a "square circle shape" from underneath, and having three metallic, or bright silver landing pods. Ryan, who had the best overall view of the object, described a row of large yellow windows. Behind each window was a humanoid, described as having no hair, no clothing, large eyes, thin arms and legs, and potbellies. Behind each figure Ryan could also see some kind of controls. What appeared to be an orange window above and below the main row of portholes showed no signs of life. As the object passed directly overhead, it stopped over them for a few seconds. Around the landing gear and the lights swirled a white mist or vapor. The object eventually disappeared from sight.
Source:   UFORUM in 1998 Journal
---
Date:  December 1997
Location:   
Time:   
Summary:   
Source:   
Related articles