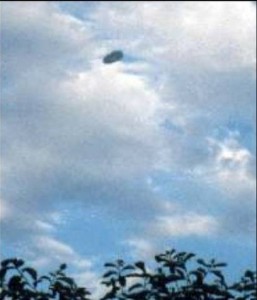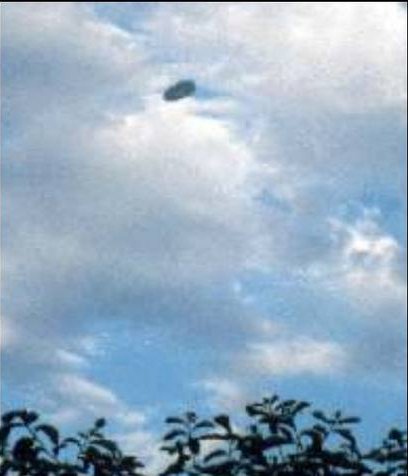 (Last Updated On: December 25, 2015)
Date: Summer 1997
Location: Finnish Bay, Saint Petersburg region, Russia
Time: daytime
Summary: Officer-submariner, Nikolay M. an amateur diver had been diving in shallow water in the bay when he spotted a strange elongated object, shaped like a cucumber. Thinking that it was part of the wreckage of an old vessel, Nikolay tied a rope around the object and tried to pull it to the surface. However he was not successful and decided to attach some slings to the strange "cucumber" and connect it to his automobile bumper to pull the thing out of the bay. He came to the surface and obtained the necessary equipment in order to perform that task. He brought a pneumatic drill with him for the purpose to drill holes on the object and attach the slings. Nikolay descended to the bottom again and attempted to drill the holes on the object. Suddenly a stream of dark liquid resembling oil spewed out of the object hitting him on the face. But instead of switching off the drill Nikolay increased its air pressure in an attempt to make the hole deeper. He heard a loud crunch within the "cucumber" and noticed a blood like substance in the water. The object suddenly then split in half revealing a large cavity inside, from it a large dull bubble floated out. At this moment Nikolay encountered a strange entity, apparently human-like with unnaturally white skin and what appeared to be a wound on his back caused by the drill, the wound appeared to be bleeding. The entity's face was distorted by pain and anger. The entity looked at Nikolay with an immovable hypnotic glance, soundlessly opening and closing his mouth. The witness attempted to push away the cucumber-shaped object along with the strange entity, but the entity succeeded in grabbing his hand. The humanoid had clawed fingers, very sharp, which tore into his sleeve and cutting him deeply. Struggling, Nikolay used the drill with his free hand and stabbed the entity directly into the chest. After that Nikolay apparently lost consciousness. He was pulled out of the water and saved but he had lost part of his hand. No traces of the strange humanoid or object were found. Apparently the cucumber-shaped object had been some type of alien "cocoon" which the witness had accidentally stumbled upon.
Source: "Sekretnye Isslendovaniya" "Secret Researchers" # 12 1999
---
Date: Summer 1997
Location: Penza Province, Russia
Time: 2340
Summary: Local resident, Nina Alekseevna had gone into the forest with another woman, her neighbor, to rest and gather some berries. After completing their task the women intended to return home when suddenly they could no longer move and felt as if some "mysterious force" was preventing them from doing so. The sky turned dark-violet in color and apparently able to move again both women were seized by fear and rushed home. As they passed by a nearby gully, they saw a bright flash in the sky. They looked up and unexpectedly a huge disc-shaped object appeared from behind the treetops at an altitude of about 50 meters. The disk was dark and totally silent. It slowly floated above the startled women. Both screamed simultaneously, "UFO"! And became fearful once again, and quickly ran home. In the village they immediately informed the other locals and a crowd of people rushed to the edge of the forest. But it was already very dark and nothing could be seen at first. Closer to midnight the dogs started howling, looking in the direction of the dark forest. Looking into the darkness, soon the locals noticed silhouettes of humanoid entities coming out of the forest. The distance from the figures was about 300 meters and no details could be yet seen on them. The bravest among the villagers, among them, Nina Alekseevna, someone took a rifle with him. The strange silhouettes continued to approach the villagers, about 150 meters from the group the figures stopped. The dogs were still howling and the villagers also stopped their approach. Now they could clearly see the aliens and described as seeing three of them, dressed in white tight-fitting suits, about 2 meters in height, slender, proportionally built and unearthly beautiful in appearance. However, the villagers did not approach the strangers, after watching the aliens for about 5 minutes the group decided to go home. Immediately after the incident a strange Jell-O-like mass began forming on the leaves of trees in the mornings. After being touched, it melted, apparently as a result of the heat emanated by the human body. It also evaporated under the sunrays
Source: Sergey Volkov President of "Logos" "Penza Association of Untraditional Researchers" in "NLO" Magazine Saint Petersburg # 44 October 30 2000
---
Date: Summer 1997
Location: Coxsackie, New York
Time: 0200A
Summary: Lisa Dawn Messana was going to bed late that night when suddenly she was surrounded by about 5-10 "alien" faces somehow resembling 3-D, superimposed portraits with barely traceable human features. All she could remember seeing were the faces, no bodies. Her next memory was of lying in bed. She does not recall actually laying down but her next recall was of lying in bed on her right side. Her boyfriend was sleeping soundly no more than 2 inches from her. She could not move, or speak. All she could move were her eyes and she glanced around and was able to see her dog, Mucker who apparently noticed her moving her eyes and started coming down the hallway from the living room. Her dog was very loyal to her so the next move was very unusual. He stopped about 5 ft from the bedroom and would not come any further. Her next memory was of waking up around 0600A-0700A feeling very sick, like she drank a ton of water. When she took out her dog for the morning walk the animal suddenly threw up on the deck. A couple of months later feeling ill she visited doctors who discovered strange bruise marks on both her arms. She also suffered from severe headaches. During this time her dog Mucker (a Boxer) seriously attacked 4 or 5 of the family members (sending one to the hospital) for no known reason. Her cat also came home paralyzed in her hindquarter during this period of time. No known reason was found for that either. Recently the witness has bee suffering from unexplained nosebleeds.
Source: Direct from Witness
---
Date:
Location:
Time:
Summary:
Source: Location. Krasnoyarsk, Russia
Date: Summer 1997
Time: night
A 27-year old woman named Tatyana, the sister of a well known Russian UFO researcher Pavel Hailov was sleeping in her room. Suddenly she woke up and saw a bright white light above her, emanating from a powerful stream from an unknown source. She soon found herself paralyzed lying on some dense couch unable to move. A bright beam of light was piercing her chest area, causing terrible pain. She felt the stream of light going out her back area. She had to close her eyes as a result of the blinding light and the extreme pain. She then heard voices in her head speaking to each other, "Everything is normal, but it is early", they said. The voices came from several dark silhouettes that she could barely see through the slits of her almost totally closed eyes; on the background of the figures there as a blinding white light. She then lost consciousness and the rest of the events were apparently erased from her memory. She woke up in the morning on her bed.
Source: Pavel Hailov, and Anton A. Anfalov
Location. Near Miri, Sarawak Province, Malaysia
Date: June 1997
Time: unknown
A group of students and teachers camping in the area near the Pantu Waterfall reported baffling encounters with green or orange lights, the apparition of a man in a green plaid shirt, an invisible presence walking beside them on the paths and a frightening "dark shape" that followed them by leaping from tree to tree.
Source: The International Directory of Haunted Places Dennis William Hauck
---
Date:  June, 1997: Woman observes a UFO near Whitehorse, Yukon
---
Date:  June, 1997
Location:
Time:
Summary:
Source:
Location. Gulf Breeze Florida
Date: June 1997
Time: 0315A
A couple staying at a local motel had been out most of the night looking for UFOs at a local hot spot and were now resting. Suddenly the wife woke up with a strange metallic taste in her mouth. The husband nudged her and pointed out two figures standing by the window. One of the figures was holding a small black box in its right hand and was pointing it at the couple. They sensed that the box was used to put them in a trance like state. The figures were described as about 6-feet tall, slender built, and were wearing robes. No facial features could be seen.
Source: CAUS
---
Date:  June, 1997
Location:
Time:
Summary:
Source: Location. Santa Rosa, Argentina
Date: June 1997
Time: 0600A
The witness and his wife were walking back to their homes along a wooded path when his wife went on ahead. She arrived home and waited for the witness who never arrives. He is later found wandering on a field about a mile away at a place called Monte Pardo. He does not remember how he got there. His only memory is of seeing two very tall men wearing silvery outfits who silently stared at him. He walked away and did not see the two tall men depart.
Source: Gustavo Cia, El Fuego del Dragon # 3, November 1998
---
Date:  June, 1997
Location:
Time:
Summary:
Source:
Location. Haleakala, Maui, Hawaii
Date: June 1997
Time: night
Ruth Trimble and a friend had gone out camping at the foot of the volcano and were sleeping in her tent when she noticed a host of light colored beings approaching her. She then lost all conscious memory till next morning; finding her socks totally soaked and two puncture wounds on her left leg.
Source: CAUS
---
Date:  June, 1997
Location:
Time:
Summary:
Source:
Location. Cubatao, Brazil
Date: June 1997
Time: 2100
During a dance at a local club, security guard Rogerio Lascoski noticed a figure that suddenly appeared in the dance floor (no one saw the stranger come in). The figure moved in bizarre synchronized movements in the middle of the dance floor. It was described as very a very thin humanoid and appeared to be dragging its feet when it moved. As Rogerio approached the figure he noticed that it wore a beige colored outfit that seemed to wrap around its body. It resembled a very dark woman, about 1.5 meters in height, large dark eyes, with no whites and a small nose. Thinking that it was some type of vagrant Rogerio threatened to call the police but the stranger ignored him. The visitor then walked out followed by the witness that heard a phrase in his mind to the effect of "I come from God." The figure then walked to a nearby curve at the end of the street and was joined by two more similar figures. They stood one on each side of the first one then walked into the darkness again using strange synchronized movements. At the club, a lot of those present expressed their concern and disbelief as to the strange visitor. Incredibly some of those present did not see the figure at all.
Source: Revista Brasileira de Ufologia
Date:  June, 1997
Location:
Time:
Summary:
Source:
---
Date:  June, 1997
Location:
Time:
Summary:
Source:
Location. Virginia, exact location not given
Date: June 1997    Time: 2350
Late at night the witness was walking through the woods. He stopped at a clearing for a breather when he noticed a strange shaped craft overhead, which he assumed it to be an experimental craft of the military. It then descended lower and hovered over some nearby trees across from him, at this point the witness noticed that it was a saucer shaped craft. Through lighted windows he could see beings that looked like children with large heads peering at him. The witness attempted to run but suddenly felt a hand on his shoulder. He spun around to face a little man with big black eyes and gray skin. Paralyzed with fear he head the being speak to him in apparent English. He was told that he had "to find the others." His next recollection is of waking up in his bed.
Source: NUFORC
---
Date:  June, 1997
Location:
Time:
Summary:
Source:
Location. Near Los Angeles, California
Date: June 1997
Time: night
Phillip H Krapf awoke in the middle of the night and found himself encased in a luminous shaft of light, then involuntarily beamed aboard an alien spacecraft. Within a matter of seconds, he was standing before the strangest creatures he had ever seen, though not so different from depictions of alien beings that others have given. They were just over five feet tall, with dark, narrow eyes, nearly imperceptible noses, no visible body hair, and skin tones from grayish white to slightly tan. They were wearing satiny robes of varying muted colors. They spoke to Krapf in English even though their thin lips didn't move. During the whole experience the witness felt at peace and fully alert. These aliens called themselves "The Verdants", and claimed they come from a planet some 14 million light-years from Earth (the name of their planet apparently translates into "Verdant" in English, which the witness interpreted to mean something akin to "garden planet). They said that they had been recruiting hundreds of humans to serve as liaisons for an impending summit conference between representatives of the two species. Krapf spent most of his waking hours on the ship being briefed by the Verdants n orientation sessions. During his stay, he had a personal tour guide and attendant who went by the name of Gina. The other key figure among the Verdants with whom he had contact was using the name "Gus". These names were adopted for his benefit because he was incapable of addressing them by their real names in their native tongue. He learned in the orientation sessions that the Verdants have been space explorers for millions of years. Apparently they belonged to a handful of other advanced species to form the Intergalactic Federation of Sovereign Planets. Currently the group has a total of 27,000 species or members in their files. The Verdants lso said that they had colonized a great number of formerly uninhabited planets making them more habitable or more hospitable.
Source: Phillip H Krapf, The Challenge of Contact
---
Date:  June, 1997
Location:
Time:
Summary:
Source: Location. Forest of Sevre, France
Date: June 1997
Time: night
On a road next to the wooded area two friends saw standing on the side of the road a tall female figure wearing a long white luminous robe. They stopped their vehicle to see the figure cross the road floating just above the ground and disappearing into the other side of the road into the wooded area.
Source: LDLN # 346
---
Date: June 2 1997
Location: Joao Pessoa, Brazil
Time: night
Summary: Ramilson Cerqueira and Arthur Vasconcelos encountered in a wooded path a humanoid figure of about 1.40m in height, it had an oval-shaped head with a light colored fan-like crest on the back of it, glowing red eyes and long dangling arms ending in chicken like claws. The creature ran into the woods and disappeared.
Source: Antonio Faleiro, Brazil
---
Location. Near Redmond Washington
Date: June 5 1997
Time: night
A Mr. Hassan saw a hovering saucer shaped object about 1/2 away that glowed a white color. He had the headlights of his car on it also, so with the lights from the UFO, he could clearly see it abducting cattle. The cows appeared to be stunned…still upright, and they floated into the object. He also noticed "little monsters" 50-60 pound humanoids with large heads, and grayish white skin. They had dark black eyes, no whites. The witness became scared and drove off. No one else appeared to be around.
Source: Western Bigfoot Society Newsletter, # 68
Date:
Location:
Time:
Summary:
Source:
---
Date:
Location:
Time:
Summary:
Source:
Location. La Houssaye-en-Brie, France
Date: June 5 1997
Time: 02300A
Nathalie, a young French woman, was sitting in her car with a companion when both saw in the sky an object that resembled a wheel "without its rim," it was made of 12 projecting lights revolving counter clockwise. The observation lasted almost 2 hours, and after that they both went to sleep. They seemed to be unable to move during the sighting. Later, under hypnotic regression, Nathalie remembered being lifted through a conical light beam and into a hovering craft. Aboard she was submitted to various medical tests, and apparently implanted. She saw another woman also subjected to the same treatment. She described her abductors as being "very tall", about 2 meters in height, assisted by a smaller "woman", some of them looked like humans, some not. In another room, she saw 4 beings sitting on chairs in front of glass panels. Some of the beings were courteous, and others looked rather irritated at her, for whatever reason. The beings appeared to be well built, with huge strong shoulders. Their heads were larger than humans and oval in shape, with large black slit like eyes. A very curious detail (never before or after reported!) was that they had what appeared to be a plume of hair, tight up like a ponytail, that suck straight up from the top of their baldheads. They wore tight fitting two piece gray colored outfits with belts. In the room she saw windows in front of a corridor, the floor was luminous, apparently made out of glass. She also saw a lozenge shaped table, black in color in the middle of the room.
Source: LDLN & GEIPIS
---
Date:  June 6, 1997
Location: Spain
Time: 03:00
Summary: Riding on a train in the middle of nowhere in Spain. With my travelling companion. We are both 19 yrs. old, taking a 6 week trip to Europebefore going starting College in the fall.2 other young men were riding in the samecar with us. The rest of the train was dark,everyone asleep.It/they appeared 5 feet from the trainwindow. The size was about 25-30 feet accross .It hoverednear to our car for 10 min., going from onewindow to another,changing from a circularshape, to an eliptical, to a square.Could have been one spaceship, or severalin a formation. There were several lights,in a circular formation at first, allspinning. The sky was red during thewhole time. When we went through a tunnellit disapeared, then was back when we emergedfrom the tunnell. At first there was oneship/formation. Then there were two. We didnot report this incident to anyone.We have no previous experience with UFO's.We did not want to have this type of experience.Most people do not believe us. All 4 of ussaw the exact same thing. We were all absolutely positive that this was a spaceship/spaceships.
Source: National UFO Reporting Center
---
Date: June 7 1997
Location: Campina Grande do Sul, Brazil
Time: 1500
Summary: It was reported that police, military personnel, and American scientists had captured a strange creature using fishing net. The creature was placed in a metal cage, but attempted to escape by moving rapidly back & forth inside of it. It was shot at with several tranquilizer bullets without any apparent effect. A police sniper then shot the creature dead. The scientists present placed the creature in a special box, which was sealed hermetically; it was later placed in a refrigerated truck, which then drove on the nearby city of Londrina. The creature was described as bipedal, about 1.70 meters in height, large protruding reddish eyes. It had pointed ears, which slanted upwards, a flat nose, a small mouth with two protruding canines or fangs. It had what appeared to be "scales" on its sides and a greenish crest that started on the head and ended in the tailbone area. It had three sharp claw pointed forwards in the feet area, and one small one pointed backwards. In the hands it had three very sharp claws.
Source:  Carlos Alberto Machado
---
Location. Garten Roth, Germany
Date: June 9 1997
Time: night
On a road near this village a witness encountered a large object hovering about 300-400 meters above the ground. It was approximately 16 meters in height, resembling a triangle with a base. When the witness drove closer to the object it shifted and became longer. She felt no fear and a feeling of euphoria came over her. Spontaneously she began to pray. The object radiated a sharp, white light at one end. Incredibly, the witness reported that as she observed the object she suddenly heard a voice in her head of a former friend who had taken his life in 1975, which told her "come visit me, please come"! She was surprised since she had not really thought about her friend in more than 20 years. While she drove on she had a strong internal obligation to drive to the grave of her former colleague. Near the city of Kronach she could not longer resist the inner urge to visit the grave of her friend and drove like a "fury" to the cemetery in Thonberg. In a trance-like state she went directly to the grave. When she stood at the grave she again heard the voice of her dead friend in her head that seemed to be please that she had visited. Afterwards she seemed to relax and drove home.
Source: Greyhunter UFO site, Germany
Date:
Location:
Time:
Summary:
Source:
---
Date: June 18 1997
Location: Johnson City, Tennessee
Time: 0100A
Summary: The witness and his cousin were out in a hunting expedition and were sitting on the side of a wall of a rather large hollow which consisted of very thick underbrush and lots of evergreen and a larger valley leading to first, a clearing and then on to some ancient Indian graveyards. All of the sudden they heard the brush in the hollow bellow them rattling and they could tell that whatever was making the sounds was rather large. The main witness was armed with a Ruger 10-22 rifle with approximately 150 rounds of ammo ready to go. Under his night vision scope he could see what appeared to be a man, but upon further inspection he realized that the "man" was a creature about 7-8 ft tall approximately 450 lbs. It was covered with thick black fur. It was slimmer that the popular Bigfoot image, almost skinny. And it had a neck. Also protruding on either side of its head were long tapered "horns" also black in color. On the top of the head also protruded a horn pointing straight up. All horns were approximately 5-6 inch in length and were the same dark color as the creature. The terrified witness emptied a 25 round clip into the creature and then retreated into a nearby cabin about 65 ft away. The next morning they could not find anything except for lots of spent shell casings and bullet holes on a walnut tree. He thought he had struck the creature several times. Nearby animals traps had been sprung and all the bait extracted. On a nearby ridge the witnesses located a series of tunnels made up of brush and various sizes of tree limbs, vines and leaves. They thought it could have been "the lair of the beast." Afraid they returned home
Source: GCBRO Weird Stories
---
Date: June 19 1997
Location: Jamaica St. Andrews parish
Time: 00:00
Summary: this took place in my country of jamaica. it happened in the mountain regions of the well known tourist destination of "Blue Mountain Peek" please look it up on the internet and you will see the land pattern of what i'm talking about . these mountains are made up of the hills of the island stretching from one end to the other. ok it happened when me and my family were hiking to our cabin. i know this might sound weird but when hiking to the blue mountains people usually start doing it in the night because if you try to do it in the day you'll exhaust yourself, so most people did the hiking in the night. we started at 9 pm from the car park and we hiked up until 11:30 pm. at this time is a full moon out and the crickets and toads were making a lot of sounds. we reached an open area with a cliff beyond us and you could see down into an open area almost like a valley or pasture. it was filled with mostly debris/garbage and wild flowers. there were threes around, mainly cotton tress. we were resting a while from11:30 pm and if was coming up to 12 when we say a flash. it was like when you saw a lightning bolt flashing . almost like it was gonna rain but it did not. it flashed and flashed. and my dad and tour guide said we should stay still. we started to get afraid because we always heard of mysterious things happening in the hills at night. the light got brighter to the way which i could not see my own hand in front of my face. then we looked out into the pasture and there it was the light. just there in the field . you could not see any shape not platforms or anything just the light. i looked at my watch and i could not believe what i saw . it was a digital watch and the numbers were just flicking /rolling almost like the mileage on a car meter. the light stayed there for sometime then it just vanished. vanish in thin air. for the rest of the year of 97 you would hear of missing people just vanishing without a trace and up to this day they are still not found. i believe that america is not th! e only place being watched or targeted but also everywhere. my dad made me promise not to tell a soul because he thought we would be made fun of and be seen as crazy.the tour guide saw it i saw it my aunt saw it my sister saw it and my cousin saw it. it was scary. it was like i was trapped in a bubble and could not move. i still have alot of fear untill this day. and i believe they are still landing on the island as well
Source: National UFO Reporting Center
---
Date: June 20 1997
Location: San Lorenzo, Puerto Rico
Time: 0100A
Summary: The witness was driving back home from work when she noticed a strange figure standing on top of the gate of the local cemetery. The figure was human shaped, dark in color and had large red glowing eyes. The witness shone the headlights at the figure and it jumped from the gate on top of the vehicle apparently cracking a windshield. The witness reported seeing three long sharp nails on the creature's hands, large oval red eyes, and lots of hair. The creature then ran away from the area.
Source:  NUFORC
---
Date: June 20 1997
Location: Jinki, Latvia
Time: midnight
Summary: Aleksandr Khvostikov was looking out the window of his dacha towards the northwester section of the sky when he saw flying in the sky a large man-shaped figure, followed by a second then a third similar figure. The figures were bright white in color and descended towards the ground in a 45-degree angle. Upon landing on a field near a wooded area the witness could see that the figures were three very tall (at least 4 meters) humanoids, wearing what appeared to be very bright clothing. Soon after landing, the figures moved quickly away into the nearby forest and were quickly lost from sight. Others have seen luminous sphere repeatedly flying over the region.
Source: UFO LATS, Latvia 
---
Date:  June 21 1997
Location: London Chingford Hatch England
Time: 00:15
Summary: On leaving a restaurant awaiting a Taxis, we looked at the sky. It was a Full Moon that night, We saw several spherical lights some of which were in formation of fours and threes. Headed by slightly larger singular spherical lights which lead each group, these were seen by a waitress, four in the party, and the Taxis driver on his arival. When we arrived at our destination, some 15 mins away, the lights were still visible in the sky, we do not know if they were the same lights. They were traverling in an east to west direction and we watch them pass overhead until they disappeared from our veiw at approx. 1-25am. As of above.We reported the event to the magazine " U.F.O Reality "
Source: NUFORC
---
Date: June 22 1997
Location: Orlando, Florida
Time: 0100A
Summary: The witness was walking by a brick wall about 5'4″ in height when he saw two bizarre figures standing behind it. These were yellow in color with large black eyes and pointed ears. The witness felt they were very intelligent, insect like and were watching. Two other witnesses saw the creatures. The witness did not stop and kept on walking and did not see the creatures depart.
Source: NUFORC
---
Date: June 26 1997
Location:  Dunkinsville, Ohio
Time: 0100A
Summary: The witness was watching television when she heard her dogs barking outside. When she turned the porch light on, she observed a strange "creature" along side the pond in her front yard about 30 feet away. The creature was about 3-4 feet tall, gray in color. It had large dark eyes and rounded ears extended above the head. It had long arms and a short tail. It was emitting a gurgling sound. The creature appeared to have hair or fur all over its body. It looked at the witness for a few seconds then headed towards a tent on the southern part of the pond. It kind of "skipped" when it moved and appeared to walk on his hind legs while using the "knuckles" on its front arms on the ground. When it reached the tent it again looked at the witness, at this time the dogs starting chasing after it, but the witness called them back. The creature was last seen moving along a barbwire fence. Shortly afterwards the witness heard a screeching sound from that direction.
Source: Ron Schaffner
---
Date: June 26 1997
Location: Puerto Rico, exact location not given
Time: 0300 A
Summary: The witness, "Belen" suddenly woke up suffering from an attack of tachi-cardia, her legs were also numb, and they felt as if they were swollen. In a while she was able to move. Her left ear was bothering and she had a nosebleed. She went to the bathroom and suddenly had a "flashback" of events that preceded her waking up. She remembered lying on a floating stainless steel table. She saw three little men around her. They wore white coveralls with a red star-like insignia on their chests. One stood on her left the other on her right side and the other one at her feet. They were all thin and small. They seemed to be doing something to her but she felt no pain and was unafraid. A strange beam of light emanated from the eyes of the little man that stood in front of her. They told her he was "measuring the degree of vision."
Source:  Lucy Guzman Pla
---
Date:  June 26 1997
Location: Pretoria South Africa
Time: 18:23
Summary: Bright, arc-white light observed moving from WSW to ENE at high speed. Altitude roughly 500 meters (1500 feet). Distance at start ofsighting roughly 5 KM (8 mi.), distance atend of sighting roughly 8 KM (12 mi.)Light seemed to have tinges of colour at certain points in sighting: pink, red, orange. Speed comparable with Mirage F1 CZ at Mach 1+. I stepped out of my back door, and as is my habit, I scanned the range of hills roughly 1 KM north of my house. I observed this light moving in the direction indicated (WNW to ENE), and when first observed, the object appeared just above the hills to the West,altitude about 500 meters. Object moveddiagonally across my line of sight until Ilost it behind the hills directly North ofmy position. From what I can therefore extra-polate, it moved roughly 9 KMs in 10-15seconds. That's about between 2100 and 3200KM per hour (1300 mph – 2000 mph). No sound whatsoever, but at Mach speeds. Should have caused a sonic boom, at that altitude. Light was extremely bright, white: almost like an arc-light. No strobes or pulsation, just the slight color change that could have been due to haze or pollution (it's winter here, and at 18:30 it's just gone fully dark). My background: 35 year old male. Current occupation: ((three lines of credentials deleted)). Live in Pretoria, home of 2 AFB's (Waterkloof & Zwartkops).
Source: National UFO Reporting Center
---
Date:  June 29 1997
Location: Ballymoney, Antrim Wales
Time: 23:35
Summary: glowing object moving east – west and upward at high speed. no discernible shape it must have been about 20000 feet up it seemed to move outward into space and vanish as above . I was out walking when I saw it and take my word it was NO aircraft. Not at that speed and silence………v.wales
Source: National UFO Reporting Center
---
Date:  June 30 1997
Location:  Petralona Greece
Time:   00:30
Summary: glowing It was something amazing something that made as run from that mountain like crazy it was a big ship who looked like a sub-marine. It was flying near the ground (5 meters) it wasn't made any noise it looked like a small sub-marine.I couldn't see it's colourbut i could see two big lights at his back.I got so scared that i got inside my house and i started screaming like crazy.That was my story and i am not expecting you to believe it because nobody does. Please believe me i am telling you the truth.
Source: National UFO Reporting Center
---
Date:
Location:
Time:
Summary:
Source:
Related articles