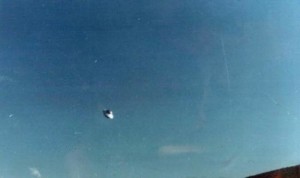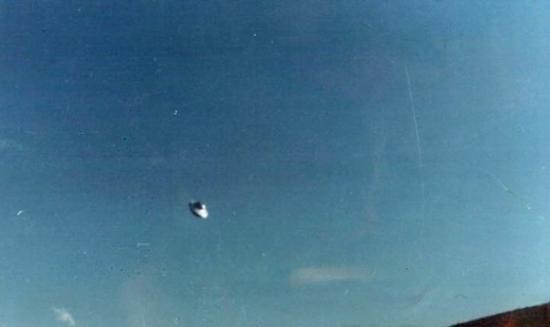 (Last Updated On: August 26, 2016)
Date:  winter 1998
Location:  Ai-Petri Plateau, Crimea, Ukraine
Time:  unknown
Summary:  Nikolay Sevryukov, a hunter from Simferopol, reported that he saw a tall hairy humanoid on the plateau on several occasions. At first he thought it was a bear, but when he came closer he was surprised to see a definitely biped hairy entity that was walking on the mountain slope, crashing through branches and trees. The humanoid was very hairy and robust built, more than 2 meters in height. Evidently the creature sensed the hunter in the distance, jumped back and disappeared in plain sight, as if dissolving into thin air.
Source:  Natalia Leskova, special correspondent for "Trud" (Labor) Moscow June 22 2000
---
Date:  Winter 1998
Location:  Near Corona, California
Time:  late morning
Summary:  The witness was driving a diesel tractor on a dirt road at the edge of the Cleveland National Forest when he sensed a presence above him and, looking up, saw what seemed to have been a very large, leather-winged, sharp beaked Pterosaur. No feathers, bony wings and a somewhat long, narrow tail. It seemed to have a bit of red on its head and dark, dull green on its back as it passed away from him, probably 20 ft above him with a wingspan of 30 feet. It didn't appear to notice the witness or the noise of the diesel tractor at all. Suddenly all around the "Pterosaur", the air appeared to become wavy, almost like the effect of ripples in still water. The witness somehow got the impression that it was in another time zone or just didn't belong in this dimension. As he sat watching on the tractor, the further it flew away, the more it looked like it was dissolving away rather than growing smaller in the distance and still with air waves around it. 
Source:  Paranormal Story Archive, August 2002
---
Location. Moline Illinois
Date: December 1998
Time: 0100A
The 21-year-old witness was in his apartment and was ready to go to bed. He drifted off to sleep, about 20 minutes later he was awoken by the sound of his front door opening, and then he heard footsteps in the hall. The footsteps were light, but he could still hear them. Then came a sound like whooshing noise, and smoke started coming under his bedroom door, then a light mist, and behind it a bright light. The door opened and he saw a short figure with an oversized oval shaped head. No other details could be seen since the room was filled with bright white light. He witness blinked and when he was finished blinking he was on a cart, with small, brown figures with big eyes and oversized heads, pushing him. The figures did not have mouths, but he kept hearing the words "Don't worry, we will not hurt you." The witness then began to scream. The cart suddenly stopped, and there was another bright light, on a pole, like at the dentist. The witness started to scream again but one of the short figures shoved a metal object into his mouth. He tried to close his mouth but was unable to. His mouth was filled with something with the texture of white paste. He could not breath through his mouth and felt something prodding at his stomach. The witness did not feel any pain, just some strange feelings almost "pulling on his skin." He tried to move but saw that he had restraints on his hands and feet. He let out muffled screams and blinked again, and woke up in his bed. He was sweating profusely and his body ached.
Source: Rob Baner
Date:  December 1998
Location:  
Time:  
Summary:  
Source:  
---
Location. Paraiba, Brazil
Date: December 1998
Time: 0300A
An employee at a local water plant was sleeping in his car apparently waiting for the plant to open when he suddenly woke up to see 10 to 12 short gray colored figures congregating around the car. The figures were between 1.0 to 1.2 m in height and were conversing among themselves in a strange sibilant language that the witness was unable to understand. Suddenly out of nowhere an oval shaped object descended over the figures and emitted a beam of light, which lifted all the figures up into the craft. The craft then disappeared at high speed.
Source: CPBUFO Brazil
Date:  December 1998
Location:  
Time:  
Summary:  
Source:  
---
Location. Molndal, Vastra Gotalands, Sweden
Date: December 1998
Time: 2100
A man reported seeing a red tube-shaped craft hovering in the sky from his living room window. The object descended and hovered at about 20 meters from the observer at about 3 meters altitude. It appeared to be a metallic craft encased in a dull red glow. It appeared to be 5 meters in diameter and 2 meters in height. At a large window-like opening on the craft he reported seeing several man-like figures milling about. The object was silent.
Source: Andes Persian, UFO Sweden 2002
Date:  December 1998
Location:  
Time:  
Summary:  
Source:  
---
Location. Soldini, near Rosario, Argentina
Date: December 1998
Time: 2130
Laborer Maximiliano Poire was working in his field, on his tractor, when he noticed standing 10 meters away two strange figures, with disproportionately large heads, about 1.30 cm in height with very thin torsos and long dangling thin arms that reached to their knees. They also had long thin fingers. The eyes were round and appeared to be green in color. Their skin tone was dark green in color and they seemed to be nude. The creatures then moved into a nearby wooded area and disappeared.
Source: Nuevos Tiempos, Argentina
Date:  December 1998
Location:  
Time:  
Summary:  
Source:  
---
Date: December 5 1998
Location: Valle de Bravo Mexico
Time: 19:00
Summary: White bright light like a headlight with a cloudy protection though heaven was clear. It suddenly disappeared leaving just the bright fog. It was like a headlight very intense and foggy, projecting light and a kind of fog. It should be very high and didn't move for a while, then it disappeared. My sister saw it at the same time in Oaxaca city (600 km far from Valle de Bravo) The fog remained bright for a while until it all vanished.
Source: National UFO Reporting Center
---
Date: December 5 1998
Location: Ajijic Mexico
Time: 19:00
Summary: very bright pinpoint light w/ cone shape vapor trail. Observed for 5 min, looked to be at 3 to 5 k ft. pinpoint started to move and disappeared in 2/3 sec, then the vapor cone dissipated
Source: National UFO Reporting Center
---
Date: December  1998
Location:
Time:
Summary:
Source: National UFO Reporting Center
---
Date: December 6 1998
Location: Tjorn Sweden
Time: 19:00
Summary: A blue/greenish sphere suddenly appeared above the horizon, and then fell right down and faded. A blue/greenish sphere like 5 times larger than the largest star suddenly appeared appr 30 degrees above the horizon, hoovered there for appr 0.5 seconds and then fell like a stone very fast towards the earth. Same intensity in the its light when falling, but appr 5 degrees above horizon it fades like if it had burned and then faded very quickly and left a track of glowing particles that however disssappeared within a second. It could have been fireworks, but it didn't look like any firework I or the other witnesses have seen. It seemed very large to be a firework, and it stood still such a short time and then raced towards the ground. No explosion was heard as fireworks often give. A pretty bad forework would it have been that glowed for such a short time. The light of the sphere was very bright and very large and clearly bluish/greenish, so a star is absolutely out of the question. A falling particle from space? No, it suddenly appeared on one spot and stood still there for appr half of a second. Observer one (me): 23 year old medicine student. Observer two: 48 year old MD. Observer three: 49 year old police officer.
Source: National UFO Reporting Center
---
Date: December 6 1998: Argentina: A Contactee Story – Article
---
Date: December 7 1998
Location: Anchorage/Girdwood, AK
Time: 18:00
Summary: Bright white light moving swiftly over Anchorage & Elmendorf AFB, followed by red flashing lights (helicopters?), also radio call in report of large UFO hovering over ocean near Girdwood. At exactly 1800 local (0400z) while warming up my car to go to work I was listening to the local AM talk show. The topic was local politics, when a man called in & said "Hey, there's a UFO out here! It's hovering over the water, there's all these lights.." The show host cut him off saying "does it say 'friends of Art Bell on it?'" The man says "Huh? I'm just past McQue Creek going to Girdwood, there's a UFO, I don't believe this…" The host cut him off agian, making another crack about Art & disconnected him. I left for work at this time, leaving Peters Creek heading southbound on Glenn Highway towards Anchorage. As soon as I hit the highway my attention was drawn toward a very bright light, about the size of Venus (Venus was clearly visible to my left). It was still for about 1 min then began to move slowly to the right (west). At the same time I noticed 3 "red flashes" moving towards the UFO. The red flashes were in a V shape the point closest to the UFO. The flashes came from the left (east), from Anchorage, while the UFO moved towards Elmendorf AFB. The UFO accelerated swiftly, faster than the average aircraft, but not fast enough to leave tracers. I easily left the flashes behind, then blinked out. The flashes, now seemingly directly over the AFB, appeared to hover. I got the impression the flashes were some kind of helicopters. All this occured during a period of about 3 min. I had been watching this while driving in the snow at 60 mph, almost going in the ditch several times. After the UFO blinked out I intended to hurry to the next overpass & stop, to watch in safety. Glancing to my left (east) to merge, I saw the/another UFO, very near to Venus. Looking forward again I saw the red flashes heading towards it. At this point I decided to just pull over, & noticed another car on the shoulder w/a man leaning out the open window watching the UFO. By the time I had pulled over the UFO was gone, I didn't see what happened to it. The man smiled at me & shrugged, & drove off. I proce! eded to work. I happen to work at Anchorage Int'l Airport, so I am familiar w/conventional a/c. By the way, there is absolutely no way the Girdwood UFO could be seen in Anchorage, it is too far away.
Source: National UFO Reporting Center
---
Date: December 8 1998: UFOs In The Soviet Waters – Article
---
Date: December 8 1998
Location: outer space
Time:
Summary: During the spacewalk on Monday, I was watching CSPAN and saw something strange. At one point during the space walk the robotic arm or some other part of the shuttle was in the center of the screen. This separated the screen into black (outer space) areas on the right side of the screen and a black (outer space) area on the left side of the screen. In the black area (outer space) on the left side of the screen, I saw a small white circle move quickly from right to left. It seemed to appear out of nowhere; maybe it was just entering the light of the sun-I don't know. It lasted about 1 second. Immediately thereafter the view on television switched from the camera to the prepared graphics, and some astronaut guy started babbling. I could still hear the audio of the astronauts, but I don't think that they saw this thing. They were still talking about their work. It looked like a perfect circle; white in color. I'm sure somebody must have the entire space walk on tape to confirm or disconfirm what I saw. It is only 1 second out of 4+ hours of space walks.
Source: National UFO Reporting Center
---
Location. Manitowoc Wisconsin
Date: December 12 1998
Time: 1645
Teenagers Michael M, and Jerance F, were walking along the Wisconsin Central Railroad tracks in the west end of town, when Mike heard an unearthly scream. "It was a deep roar, screeching deep, and if was a growl." As they turned, they saw a "large creature rising behind us, maybe 45 yards to the south. Then it moved towards us, and we ran fast, faster than were ever had in our lives." The creature was described as white, dirty, furred that made a most bizarre sound. They ran terrified from the area.
Source: UFO Roundup Vol. 3 # 50
Date:  December 1998
Location:  
Time:  
Summary:  
Source:  
---
Date: December 14 1998
Location: Albany Western Australia
Time: 19:30
Summary: Looking up at the sky for Meteors and Come across a real Bright Star but was moving and had red flashing light on it then disappeared to fast for airplane Outside 2 people saw one BRIGHT WHITE STAR But Was Moving and Had red flashing lights and to fast for a satellite and to slow for a airplane
Source: National UFO Reporting Center
---
Date: December 15 1998
Location: Teterboro, New Jersey
Time: 0530A
Summary: A man working at the Teterboro airport felt compelled to go outside, he then noticed a huge wedge-shaped craft ringed with lights flying over the George Washington Bridge. It came out of cloudbank and was flying very low. As the object was leaving the witness heard a message in his ear. "The unsettling "garbled" in the middle East will end. The evil alchemist will die." (?)
Source: CAUS
---
Date: December 15 1998
Location: Fairbanks, AK
Time: 20:00
Summary: After all these years I've finally worked up the motivation to submit this report. This happened during the winter of 1998-99, but after 10 years I can't remember the month or time of evening. I remember the experience vividly, though. I was walking across an agricultural experiment field at the University of Alaska/Fairbanks, sometime in the evening (could have been anywhere between 18:00 and midnight). It was overcast, with a cloud deck of somewhere between 300 and 600 meters. When I reached the middle of the snow-covered field, which was roughly 1 km by 1 km, I could see a formation of lights to my SE headed in my direction. Because Fort Wainwright and Eielson AFB are to the SE, I assumed it was a formation of fighters, bombers or helicopters. The lights were in a delta formation, with one in the middle and 3 on each side, for a total of 7, and were a brilliant amber-orange. They were moving at a low rate of speed, 100 km/h at most, and were flying underneath the cloud deck. I watched as they passed directly over me. I could make out no wings, tails or propellers. The lights were brilliant as a welding torch would be, but they did not flicker. The objects were completely silent; not even a whisper; whereas I could hear a raven's wings flap out in that field. As these 7 lights in formation continued off to the NW, an 8th one brought up the tail at the same speed about 1 km behind. All of the lights were moving as if fixed, but the clouds were clearly visible between them. I am confident these were not airplanes or helicopters.
Source: National UFO Reporting Center
---
Location. Molieres sur Ceze, France
Date: December 15 1998
Time: 1915
Three witnesses saw a luminous triangular shaped object with yellow, white and red lights hovering over the area. As the craft flew overhead one of the witnesses CF reported receiving "mental vibrations" from the occupants of the object. No other information.
Source: SOS Ovni
Date:  December 1998
Location:  
Time:  
Summary:  
Source:  
---
Date: December 15 1998
Location: Senftenberg Germany
Time: 22:50
Summary: lightsaber shades, that´s turning around a center On the way home (no beer or alcohol) there was a group of lights thats moves toward west. This lights are rotating in group around a center in one direction for nearly 180 degrees than stop for a half second an turn back. This repeats while the group slow moves toward north. The formation has a round corner. There was at least 9 lights in the group. They have a low intensity and a nearly round form with some structures. The turning cycle was very exact. This means they turn, stop and turn in other direction very exact. The sky was cloudy an for my meaning they where above the clouds. I have never seen such lights before, i´m not a UFO-Believer and was in military service (close air defense) in from 1989-1990. There are no craft i know, that´s looks similar. Please excuse this bad english because i not often use it.
Source: National UFO Reporting Center
---
Location. Stra, Italy
Date: December 19 1998
Time: night
Giuseppe, a local truck driver, was awakened by a roaring noise. Looking out he saw a bright object with several windows and a brilliant glow underneath, which apparently was very close to the ground. The object was over 30 feet in length. He then saw two beings; three-feet tall, walking near the object. They were dressed in gray coveralls and moved with a mechanical motion. The witness was less than 100 feet from the object and after 30 minutes the beings went into the object, which ascended. A circular mark was found on the ground with holes in an equilateral triangle, 13.5 feet on each side. A glassy material was found at the landing site.
Source: Maurizio Verga and Edoardo Russo
Date:  December 1998
Location:  
Time:  
Summary:  
Source:  
---
Location. Colinas Verdes, Cayey, Puerto Rico
Date: December 24 1998
Time: 0500A
Farmer Luis Diaz heard a strange noise coming from the poultry yard behind the house and went to investigate. Upon opening his window he was startled to see a strange creature over his birds. The creature apparently had killed 15 hens, 2 ducks, and a variety of smaller poultry. The dead birds showed perforations on their necks and near the abdomen. The creature was described as having copper colored fur, very long hind legs, short front legs, and a broad body. The nine dogs at the residence did not bark or react during the attack.
Source: UFO Roundup Vol. 3 # 52
Date:  December 1998
Location:  
Time:  
Summary:  
Source:  
---
Date:  December 26 1998
Location:  Eagle River, Alaska
Time:  12:30
Summary:  Girlfriend and I, were driving down a remote road, and we wittnessed a oval shaped craft land on top of a mountain. It was a very clear night, we observed it for approx. 15 min. The craft itself was oval, and it had a dome that was lit up. It was dark in color, dark grey or black. The lights around the dome were yellow. Also there was heat vapors rising from one end of the craft. After 15 min. it vanished.
Source:  National UFO Reporting Center
---
Date:  December 27 1998
Location:  Christchurch New Zealand
Time:  04:38
Summary:  Moving extremely fast, no sound, changed direction. >From one end of the night sky to the other in 11 seconds. —————- my first U.F.O. sighting —————– 27th December, 1998. approx 4:38 am. Christchurch, New Zealand. I love astronomy and often have a good look at the Stars on a clear night. I'm not a fanatic about religion or UFO's and never thought I'd see anything like it. My girlfriend witnessed it briefly, after I woke her up quickly. There I was lying in bed at 4:30am awake, but feeling content. As usual spotting a satellite here and there in the sky. Sometimes looking out the window behind my pillow, sometimes not. ————————————————– Then I saw a flash of bright white light. as bright as one of the brightest stars. Although, it was more like a pulse. There was no sound. It seemed very high up. But it moved really fast ! 3 pulses, each 2 seconds apart, while moving fast in a straight direction. Then a pause of about 3-4 seconds and two more bright white pulses going in a slightly different direction. ====================================================== Not a satellite… Satellites move much slower, and reflect constant orange light. And move in a straight line. Not a plane… No sound at all, moving too fast, and no red or green tail lights, wing lights or head lights etc. It was traveling almost at the speed of a meteorite or object (like a falling star) entering the atmosphere. Traveling from one side of my large window view to the other, in the space of 10 – 11 seconds. But, it was a pulse like a spotlight, quickly pulsing in different directions. Not a window reflection… There was nothing electrical plugged in or switched on in our bedroom. I could almost see it when it wasn't "pulsing". Black and much larger than any satellite I've ever seen. I yelled at ((Name deleted)) to wake up, not taking my eye off the sighting. she woke up in time to see the last pulse. She said "wow a bright flash ! " ==================================================== That's all. I felt like running outside, but I was stuck staring in the direction of the last visible pulse. Talked with ((Name deleted)) about it for 20 – 30 minutes. Then she fell asleep about 45 minutes before I did. I have no conclusions. Just, that it was the most unusual thing I've ever seen in 20 – 23 years of night sky watching. And happened exactly like I say here. Faithfully. ((Name deleted)). ( age 33 ) P.S. this is true. I would never ever make up a story like this. ( unless someone was going to give me a million dollars 🙂 Sorry…. bad joke. ( the "million dollar" part )
Source:  National UFO Reporting Center
---
Location. San Juan, La Pampa, Argentina
Date: December 28 1998
Time: night
Security guard Gregorio T.R. (involved in a previous encounter) was this time at a local gasoline and petrol transfer station encountered the same tall silvery humanoid standing by the main electrical control console. The humanoid was apparent caught unawares and turned around clumsily to stare at the witness with penetrating green eyes. On this occasion there is a telepathic dialogue in which the humanoid says, "Do not fear you are not the person chose for contact but we will maintain contact with you as well". The witness remains mesmerized and in an involuntary movement stands up and places one hand on his chest, realizing that his cardiac rhythm remains normal. He feels no fear. The witness experiences a burning sensation in his eyes for the next 30 days.
Source: Raul Oscar Chaves, "Ciufoslapampa"
Date:  December 1998
Location:  
Time:  
Summary:  
Source:  
---
Date:  December 30-31 1998
Location: Legnica, Poland
Time: midnight
Summary: A 2-year old girl named Paulina encountered a mysterious figure in her bedroom. She was only 2 but could speak very clearly and was able to remember the event. She reported that a "boy" had appeared in her room. At first her parents thought it was her imagination. But she stated that one night she woke up and saw the "boy" standing in front of her bed. He was staring at her with large dark eyes. She also stated that the stranger wore a pair of "goggles", he didn't say a word. The figure had a large hairless head and long extremities. He was holding something resembling a pen with a light at the end. He placed this object to the girl's head. The being had something on his forehead but she wasn't able to describe it. His legs appeared bent or deformed. After a while he jumped into a "hole" on the wall and disappeared.
Source:  G. Domanski "Nocni Przybysze" & Piotr Ayman Cielebia Woe_@vp.pl
---
Date:  December 31 1998
Location:  Bejuma, Edo. Carabobo, Caracas Venezuela
Time:  11:30
Summary:  we saw a bright yellow-blue-red light in the sky very high and a very high speed. we saw a bright light changed yellow-blue-red color in the sky very high the object varied its speed, the altitude and the direction of its fly suddenly. The light described a shape circle when it changed the color. We know that in Venezuela, in other cities had occurred the same event, at the same day in different hours. Duration:4 minutes
Source:  National UFO Reporting Center
---
Date:  December 31 1998
Location:  Nassau (Great Harbour Key, 30nm nw of Nassau) Bahamas
Time:  22:50
Summary:  We were on the beach waiting for new year. Population of the island was about 1000 people and is a very quite island. No artificial light was observed. We were sitting facing East. The object flew in a North to South direction. At first thought it was a comet. Then realized it was traveling more like a satellite. Path was parallel to the earth at 10,000 feet. I am a pilot and feel the altitude was accurate and the speed was in excess 800 knots. No flashing anti collision lights, just a bright glow with a yellowish color. A slight trail was evident. Absolutely no sound was heard. We watched the object pass behind a cloud and reappear which gave me the impression that it was fairly close to us and not in the outer atmosphere. The clouds were scattered at 3000 feet.
Source:  National UFO Reporting Center
---
Date:  December 31 1998
Location:  Santo Domingo Dominican Republic
Time:   23:41
Summary:  Object was yellow lighted egg moving north to south at a very low altitude and amazingly fast for a plane,no noise of engine. New year's eve night was a very clear night with full moon.The people that i was with even said that it was a good luck sign.The ufo moved smoothly south at a speed not possible for a plane then made an altitude shift,and we lost sight because of the buildings.
Source:  National UFO Reporting Center
---
Date: late 1998
Location: Cartago, Costa Rica
Time: various
Summary: A man reported being contacted by a race of intelligent beings for a period of 6 months. He reported that they were very similar to humans with the exception some had only one nostril opening. He also mentioned four races of beings. Some that were pigmy like, others were tall etheric looking giants (7 feet or more). They all had their ancestral specialty, working symbiotically to support the whole community. He was also told that they resided in four specific regions in the Hollow Earth. Near the inner equator, he was shown that gravity was at its lowest there. They could jump as high as 20feet or more, floating gently back to the inner Earth. He noted that none ate the flesh of animals, eating was a minimal occurrence. They apparently did not require the level of food sustenance as humans do. Partly because of their efficiency of how they think. He was also led to believe that their INNER SUN also provided nutrients through the absorption through the retinas. Hollow Earth inhabitants have that spectrum of light available all the time. On the surface we must wait for the sunrise or the sunset to gaze and obtain nutrients. Which explains why over millennia beings become etheric (transparent) their whole body absorbs raw full spectrum light energy; eating "food" is no longer necessary. Food is nothing more than a dense form of light at specific wavelengths. The Sun is full spectrum light. They also revealed that their means of propulsion was through what we call "magnetism" with the exception they utilized it in a way that redefined gravity as we know it. There were other forms of travel ranging in different spectrums of light. Light is far more complex that we could possibly understand at this time in our evolution of science. Our Sun communicates with the Inner Sun and all the Suns in the Universe instantaneously in every moment. Music is a rich part of their culture, the witness described what looked like a guitar with strings, but it wasn't plucked with a pick or finger, instead it was a shiny sphere when brought into close proximity to the strings, the sound was like that of a hundred crystal bowls playing in unison. (The witness passed away in October 2003 at the age of 64).
Source:  Jack Barakitis in: http://ufoexperiences.blogspot.com
---
Date:  December 1998
Location:  
Time:  
Summary:  
Source:  
Related articles