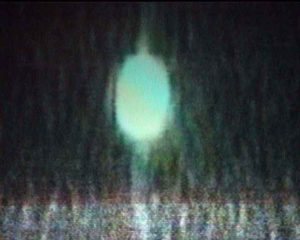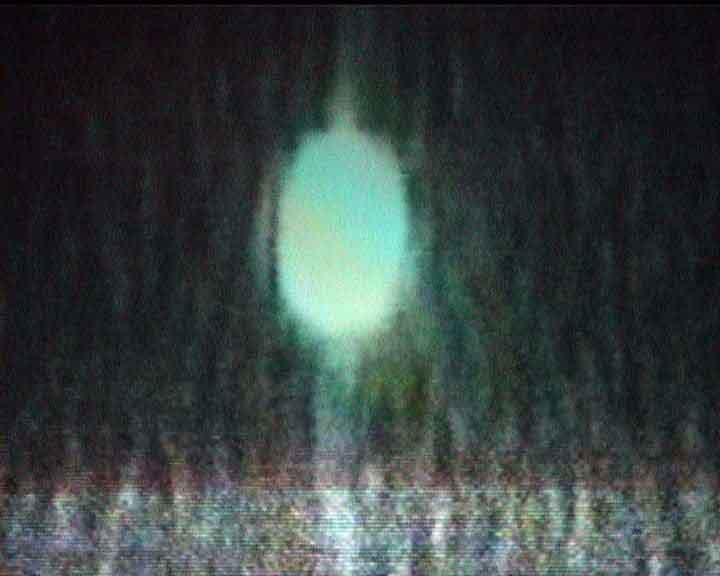 (Last Updated On: January 9, 2017)
Date: 2000
Location: Harford, Maryland
Time:0500A
Summary: Donald Kessler was returning home from a friend's house he was on a usually busy highway but at that time it was Saturday and appeared totally deserted. After passing the I95 exit he saw a 7 or 8 ft tall creature step out of the median strip and step out into the witness path. I had dark curly hair, a flat featureless face, little beady black eyes, no nose and a large row of pointy teeth in his grinning mouth. It was dressed in a brown work-shirt, pants and black boots. It turned his head looked at Kessler and then disappeared. The witness reported that he nearly skidded off the road after hitting his breaks. Apparently the witness saw the same or similar creature a couple of years later.
Source: http://paranormal.about.com
---
Date: 2000: A Fleet Of Boomerang Shaped Objects over Pittsburgh
---
Date: 2000: Randsburg, California Sighting
---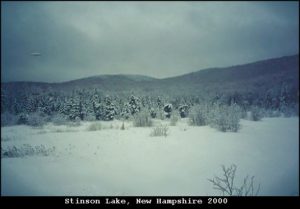 Date:  2000
Location:  Stinson Lake, New Hampshire. 
Time:  
Summary:  Stinson Lake is in close proximity to a United States Army training area, and this unknown could be an experimental craft, or then it might not be. According to the photographer, the object made no sound whatsoever, and it appears that the unknown has no wings of any type. 
Source:  Image is copyright J. Foss.
---
Date: 2000
Location: Washington, exact location not given
Time: afternoon
Summary: Several teenagers were four wheeling in the woods, when they were stuck and having problems getting out. When working at getting out, an elf-like person came out of the woods and looked at them. The elf had a bow and arrow, pointed hat and pointed ears. There were six witnesses. No other information.
Source: The Elusive Little People
---
Date: 2000: Triangle over house in Newtown Square, California
---
Date: 2000
Location: Lorca, Murcia, Spain
Time: night
Summary: Two hunters were in isolated area when they became separated. One of them then sees a shiny disc-shaped object descend from the sky and land nearby. He hid behind some bushes and watched the object on the ground for several minutes; it then ascended at high speed and disappeared. Later he found the other hunter who reported encountering several short child-like figures that bounded about and yelled in a strange high-pitch language. The figures wore tight-fitting silvery outfits.
Source:  Antonio Perez, Ovni Murcia
---
Date: 2000: Near Death Valley Vegas Objects Performing Unbelievable Maneuvers
---
Date:  2000
Location:  Sao Paulo, Brazil
Time:  late night
Summary:  The witness was lying on his bed when he suddenly felt his body stiffened and he was unable to move and unable to speak. Soon a medium sized figure appeared in the room. It had small shiny eyes, and a "viscous" skin. The witness heard a voice in his head that told him not be afraid that he had come from the planet "Saturn"; at the same time that was said the humanoid emitted an "ironic" laugh. The creature then touched the witness hand and he felt extreme fear at that point. He was finally able to move and ran to the wall to turn the light switch on, but the creature had vanished. The next day he found a small burn on his hand.
Source:  Revista Brasileira de Ufologia
---
Date: 2000
Location: Santa Monica, California
Time: 3 AM
Summary: Elaine told of a strange experience she had while staying at the Georgian Hotel in Santa Monica. "I was working as an information technology contractor for MGM Studios during the year 2000. It was a lot of fun working there, getting to see movie props such as the Stargate was an extra bonus. I was staying at the Georgian Hotel in Santa Monica during a major renovation. Having worked at MGM for a month, my contract was coming to an end. During my last night at the hotel, I woke up suddenly at approximately 3 AM. Via the light from the window and the night-light in the room, I could see something floating in the middle of the room. It was the head of something I've never seen and never want to see again. It was grotesque – a man's head with snakes as hair. It's skin, which looked be dark green, seemed to be moving with smaller snakes. As I watched it, it moved its lips as if it was trying to talk to me, but I couldn't hear anything. I could see the back of its head in the mirror on the wall in front of me. I really don't know how I knew to say this but I told him, it wasn't welcome and it had to leave. After saying this a few more times, it just slowly faded away. I got up and turned on the lights in the room. Working for MGM, I thought maybe one of the guys I was working with was playing a joke on me. I checked the whole room for anything that could produce this head image but I found nothing, Needless to say, I didn't go back to sleep. When the time came to check out later that morning, I was too embarrassed to say anything. Heading in to work one last time, I did ask the guys if they knew anything about it. They all said no and promised me they would never do anything so cruel. One of them did tell me that the hotel was in fact haunted. This incident has left me wondering just what it was I saw that night. I think it might have been a demon-looking for someone to possess." Dave Schrader noted that the being she described sounded like Medusa, except male.
Source: Source: Darkness Radio – August 20th 2015    Transcribed by Jamie Brian
---
Date:  2000
Location:  Selva Lacandona, Veracruz, Mexico
Time:  evening
Summary:  A group of rural teachers coming back from the jungle area reported seeing lights on a nearby ravine. Upon investigating they came upon a landed disc-shaped "spacecraft". Several human-like figures stood near the object. As the witnesses approached these communicated telepathically with them. Telling them among many other things that they were "shape-shifters" in nature and were able to assume any living form necessary. They also predicted many coming events, including that a third world war was on its way and that they would do their best in order to prevent it. They also mentioned that "God" was a very advanced extraterrestrial of the highest level and would intervene in any case of a potential earth destroying global conflict.
Source:  El Durmiente De Orizaba, México
---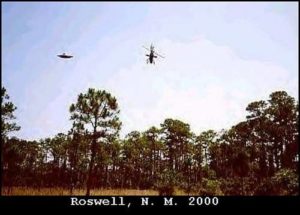 Date:  2000
Location:  Roswell, New Mexico
Time:  
Summary:  
Source:  
---
Date:  2000
Location:  
Time:  
Summary:  
Source:  
Related articles