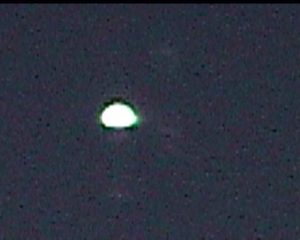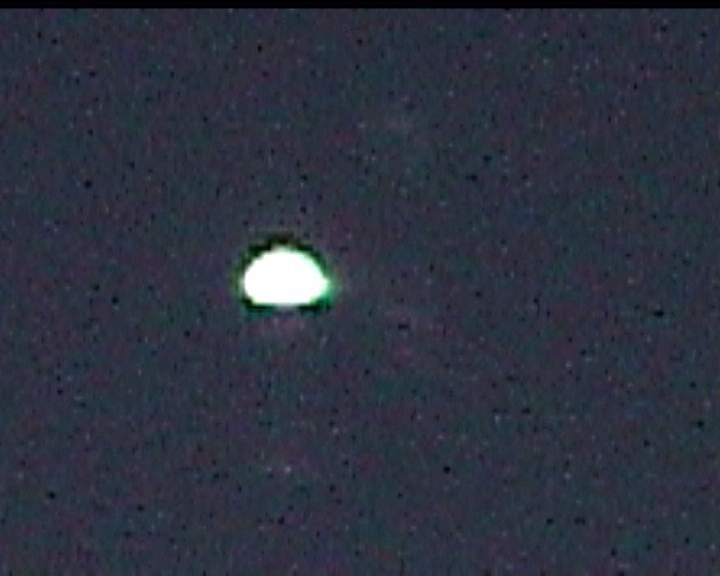 (Last Updated On: January 9, 2017)
Date: February  2001
Location:  Szamotuly, Poznan, Poland
Time:  0400A
Summary:  A 21-year old woman woke up in her bedroom to find three strange creatures standing close to her bed. They communicated with here telepathically. They told her that she was one of them and had a special mission to do on earth. The humanoids were small and thin. They wore dark gray suits, and had small thin heads. 
Source:  Marcin Mizera, Robert Lesniakiewicz
---
Date: February  2001
Location:  Norfolk, England
Time:  2000
Summary:  CK was at his computer when he sensed something, glancing to his left; he saw a dark winged humanoid in his room. CK was abruptly brought back to "reality" by the phone ringing, and remembers wondering who would be calling, after hanging up he noticed it was already 2045. He does not recall how this entity left. He apparently sighted this entity twice in a space of one week.
Source:  APRA
---
Date: February  2001
Location:  
Time:  
Summary:  
Source:  
Location. Rosario, Argentina
Date: February 2001
Time: night
In a dream like state, M, found herself floating up into the air. Suddenly she found herself in a brightly lit room resembling a surgical area. Several "presences" were there, attempting to perform various medical examinations on her. She was totally awake and was lying on some type of cot that appeared to be floating in mid-air. One of the beings, apparently a woman approached her and at the same time the others began to prepare for a gynecological examination. At this point she felt a needle stuck in the middle of her spine and somehow knew that it was some type anesthetic. At that same very same moment she began to feel scared and wanted to leave the room desperately. She then observed a woman that was approaching her cot, wearing a silvery gown-like garment. Incredibly the witness noticed that the woman was an exact replica of her (clone?), but much more prettier, and younger, but it was still "her". At this point she began to resist their control and sensed that the beings did not know what to do with her and were surprised at her stubborn behavior. She passed out and soon she was back on her bed with no further recollection of events.
Source: Horacio Roberto, Nuevos Tiempos Argentina
---
Date: February  2001
Location:  
Time:  
Summary:  
Source:  
Location. Kingston Springs, Tennessee
Date: February 9 2001
Time: 0500A
The witness was just preparing to go to bed, when he heard a very loud noise over the house. Thinking it was a low helicopter he looked out the window and saw a blinding light. The noise was deafening and all of the sudden it stopped. Later in the early morning the witness was suddenly awaken by a presence getting into bed with him. He felt the heat next to his body, and he was totally unable to move. Moments later the blanket started to slowly come off his shoulders, he still could not move. His next memory was of waking up and it was daylight. No other memories.
Source: NUFORC
---
Date: February  2001
Location:  
Time:  
Summary:  
Source:  
Location. Villa Frontera Chile
Date: February 9 2001
Time: 2130
George Calderon and several friends were at a local camping ground and were preparing a barbecue dinner when they noticed on a nearby field a group of white tunic clad figures, including what appeared to be children, gathering under the moonlight. At this point the air became filled with bell like sounds and a huge luminous red round object descended over the white clad figures, which appeared to be holding their hands and chanting in an unknown language. It seemed to the witness that every time the bell sound was heard the object descended lower over the group. A little frightened the witnesses retired back into their tents and went to sleep. The next day, they checked the area directly below where the object was seen to hover and they found a large circular imprint on the ground and within that, four smaller circles.
Source: La Estrella de Loa Newspaper
---
Date: February  2001
Location:  
Time:  
Summary:  
Source:  
Location. Portland, Oregon
Date: February 9 2001
Time: night
The witness woke up with a small circular scar between his left shoulder blade and spine that bled when touched. Hypnotic regression led to memories of being between two gray beings in his house and of being with doctors in a medical setting with "prototype" gray beings in view. On April 2 he woke with his solid brass house key bent. Hypnotic regression recovered memories of a gray being asking him if he wanted to go for a walk and being transported into the air and to a small craft by his house. A small dent in the interior of the bend of the key corresponded to a sharp point in the door lock. No other information.
Source: BBC North East Wales, "Your say"
---
Date: February  2001
Location:  
Time:  
Summary:  
Source:  
Location. McKinney, Texas
Date: February 10 2001
Time: 0045A
Ronnie Rhodes saw a hovering bright semi triangular shaped craft from a distance. He attempted to film the object, but was paralyzed. Out of nowhere a 3-foot tall creature, with a bulb shaped head appeared. Its skin was light green brown in color and appeared shiny or wet, it had large black glossy eyes. Is hands had three fingers and did not appear to have any joins or muscles. The creature approached the witness and touched his hand, turned around and walked away. The witness then apparently passed out, he woke up a short time later near a field, 17 miles from his home.
Source: UFO Abduction Raw Data Page, UFO Watch
---
Date: February  2001
Location:  
Time:  
Summary:  
Source:  
Location. Near San Salvador, El Salvador
Date: February 13 2001
Time: 2200
Christian Sanchez and his brother were walking outside their home one night and were standing across from an embankment talking. Suddenly they began hearing footsteps from the area below embankment by some trees. At first they ignored it thinking it was some type of animal but the footsteps seem to come closer to their position. Suddenly a dog began to howl and the two brothers saw on top of the treetops the figure of a woman dressed in all white that appeared to be walking right on the treetops. It had its arms extended in front and her white flowing dress emitted flashes of bright white light. Terrified they fled the area. The next day both suffered from aching joints and a high fever.
Source: Kruela Ciberanika, relatos
---
Date: February  2001
Location:  
Time:  
Summary:  
Source:  
Location. El Mirador, Angol, Chile
Date: February 16 2001
Time: 2215
Three friends, including Ingrid Amalia Sperberg and Patricio Vallejos Tapia had parked in the outskirts of the city at a popular sight seeing spot in order to see the nearby lights of Angol. They exited the vehicle and walked to the nearby viewing area. There they saw a bright white light rising vertically about 150 meters away. The light then hovered close to the ground and seemed to open up like a fan, exhibiting orange, yellow, red and finally a light violet color. It illuminated everything 40 meters around. As the light began moving, one of the witnesses became frightened and walked back to the car. The interior lighting of the vehicle seemed to be inoperative. The light then seem to close upon itself transforming into a small white sphere, it then disappeared behind some nearby hills. At this point two of the witnesses began hearing a loud "bell" like sound that repeated itself with certain frequency. As the witnesses, one inside the vehicle, two outside, pondered what they were witnessing, one of them heard a sound similar to something metallic being dragged on the ground. Looking in the direction of the sound, they saw two short dark colored figures about 4-feet tall, approaching a nearby metal fence door. According to the witnesses the beings resembled dark shadowy forms, and no facial features could be seen. Interestingly the figures seemed to be "crawling" or dragging themselves on the ground. The metallic sound could still be heard, and one of the figures seemed to be carrying two metallic staffs. The two figures stopped at the entrance to the fence, and then one of them passed through the gate and after a few moments went back outside. Both figures now began dragging themselves away from the area. One of the witnesses then went to the car and was able to turn on the high beams in order to get a better look at the beings, but these had already disappeared. Two of the witnesses reported that the beings seemed to communicate with each other by using a bizarre high-pitched unintelligible murmur. During the encounter they noticed a peculiar odor in the area resembling burnt cable. Also they felt a sort of heat wave as the figures approached their location.
Source: TOC Chile
---
Date: February  2001
Location:  
Time:  
Summary:  
Source:  
Location. Tambunan, Keningan, Malaysia
Date: February 18 2001
Time: night
Yabi Gistubod, had been reported missing and was later found sitting in a bush in a stupor. They gave him a medical check up, and he was found to be in good health. He told family members that he had encountered a strange man with a square body, who he believed was an alien. The man wanted him to go to a strange place. The night before he disappeared, he was wearing white and seemed to be floating just above the ground, according to his wife who touched his shirt and saw it turned black. Yabi then passed out. He vanished again on the 20th and was found 11 days later walking towards his home. He had his eyes closed and was communicating in sign language. According to his wife, Yabi became invisible the second night he vanished right before her eyes.
Source: UFO Roundup Vol. 6 # 10
---
Date: February  2001
Location:  
Time:  
Summary:  
Source:  
Location. Pilligar Scrub, near Coonaburrabran, NSW Australia
Date: February 19 2001
Time: 0230A
A 38-year old long distance truck driver, Paul Ryan had stopped in the middle of the night at a rest stop and had gotten up late at night in order to use the toilet and have a smoke. Still very sleepy he noticed a bright light over to his left over a nearby hill. He thought it was just a truck with unusually bright lights and went back to sleep. Sometime later he suddenly woke up unable to move, it felt as if something was covering his whole body, the more he attempted to move the tighter the covering became. He remembered floating up and then falling sleep again. Later he woke up again, he could not open his eyes but there appeared to have been something over his eyes that enable him to see, diagrams, star charts and some sort of strange writing as well as strange symbols. He also felt something or somebody probing his stomach and head area. In his mind he heard somebody say, "If we give him any more we could kill him." He managed to open his eyes and noticed what appeared to be a transparent plastic bubble that was apparently wrapped around him. At this point he noticed about several humanoids standing very close to him, staring at him. He described them as about 4ft 4 inches tall, with gray-green leathery skin, large black eyes and small mouths with long skinny flat noses. They wore some sort of uniform, which he could not see any additional details of. He was in some sort of room lying on some type of examination table. There was one humanoid on his left that had long skinny fingers. Their bodies were thin, looking somewhat emaciated. The one to his left appeared to be a female that was apparently in charge of the "operation". Terrified the witness managed to jump up and brake through the plastic bubble covering and grab one of the humanoids by its throat. Several of the other humanoids came running towards him and grabbed him, he could hear telepathic messages telling him that he would not be harm. He began to feel groggy and soon fell asleep again. His next memory was of waking up in the truck's cab and seeing a bright diamond shaped craft with red, green and blue lights flying away from the area. He heard another telepathic message telling him to go back to sleep, which he apparently did.
Source: BUFOD UFO Reports
---
Date: February  2001
Location:  
Time:  
Summary:  
Source:  
Location. Zenica, Bosnia
Date: February 19 2001
Time: evening
A bizarre individual that said his name was "Mirsad" visited local UFO investigator Rudolf Bosnjak, at home. The stranger spoke in a slow monotone and appeared to be in a trance like state. He spoke about the recent sightings of a strange "Chupacabra" type creature seen in the area, and gave Bosnjak a photograph of a supposed body of one of the creatures. Bosnjak claimed that during the episode he received mental images and messages possibly from the stranger, who suddenly left and disappeared. No other information.
Source: OVNI Net informa
---
Date: February  2001
Location:  
Time:  
Summary:  
Source:  
Location. Sedalia, Missouri
Date: February 19 2001
Time: 2130
The witness was parked at a rest area northeast of town watching an airplane performing touch and go exercises. After awhile he spotted a dark object moving from the southeast towards the northwest rapidly. The object seemed to be a dark winged form or entity and appeared to be less than 1000 feet high, it quickly disappeared from sight. The witness states that he had seen a similar winged figure a couple of years ago over the same city.
Source: NUFORC
---
Date: February  2001
Location:  
Time:  
Summary:  
Source:  
Location. Braganca Paulista, Sao Paulo, Brazil
Date: February 22 2001
Time: afternoon
During a heavy hailstorm shower, several locals, including Osnar Ferreira Neto, reported seeing a round object about 10 meters in diameter flying slowly over the region. It approached the ground several times, and then rose up at high speed. Several of the witnesses reported seeing forms or figures moving inside the object.
Source: Thiago Luiz Ticchetti, EBE-ET
---
Date: February  2001
Location:  
Time:  
Summary:  
Source:  
Location. Near Chilca, Peru
Date: February 24 2001
Time: unknown
In a desert area, Ricardo Gonzalez reported encountering a landed disc shaped craft and communicating with its human like occupants. He was reportedly given a trip to the moon and was informed that the extraterrestrials had had bases there for over 10,000 years. The extraterrestrials also spoke of our moon landings and claimed that actually the Germans were the first that had attempted such endeavors. They also supposedly predicted the coming conflict and war against terrorism.
Source: Cristian Riffo, Ovni Terra
---
Date: February  2001
Location:  
Time:  
Summary:  
Source:  
Location. Labranza, Chile
Date: February 25 2001
Time: 0100A
Juan Achurra and several of his family members were watching television when they heard a loud engine like sound coming from outside. Stepping out they saw what appeared to be lighting on the ground that was silent and illuminated the area like daytime. They approached the area and saw an object about 40 meters in length, resembling two plates put together with circular lights around its edge. The object was apparently on the ground. Two figures emerged from the object. These were short and silvery in appearance. Moving in a stiff robot like manner they approached to within 2 meters of the house. They appeared to be carrying something resembling flashlights. Some of the family members ran into the house frightened. A circular area of flattened grass was found.
Source: Raul Gajardo Leopold, CEFAA
---
Date: February  2001
Location:  
Time:  
Summary:  
Source:  
Location. Rosarito, Baja California, Mexico
Date: February 28 2001
Time: 0317A
Two police officers on patrol near the thermoelectric plant saw, a strange reptilian creature walking on the beach. It wore a black suit and had glowing red eyes. Scared, the two officers drove away from the area and did not see the creature depart.
Source: UFO Roundup Vol. 6 # 11, quoting UTRENE
---
Date: February 28 2001
Location:  Ahmedabad, India
Time:  1905
Summary:  Several boys riding their bicycles on their way to the temple saw hiding behind some bushes, 2 short very pale white figures. The little figures had onion shaped heads, with large black sparkling eyes. One of the witnesses became ill after seeing the creatures and had to be hospitalized. An independent witness, a local fruit peddler, saw several similar beings in a field. Some of the boys found small footsteps on the soft ground.
Source:  NUFORC
---
Date: February  2001
Location:  
Time:  
Summary:  
Source:  
Related articles