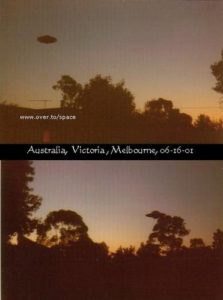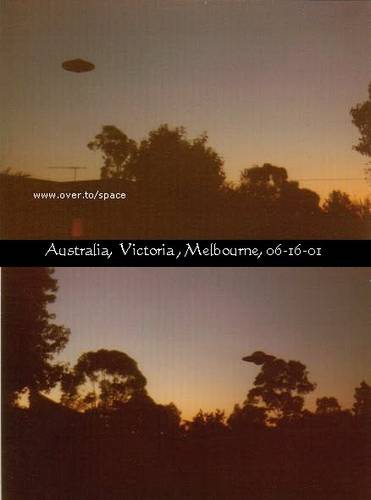 (Last Updated On: July 27, 2016)
Date:  Summer 2001
Location:  Palawan, Philippines
Time:  evening
Summary:  Daniel Carter and several other witnesses were hiking in a thick jungle area and had taken a little rest in a clearing. Soon they began hearing strange grunts, at first they thought it was a wild boar but the grunts became high-pitched almost like a long soft scream. About 5 to 7 minutes after these sounds there was an abrupt rustling of leaves and snapping of branches and suddenly a strange creature appeared. It was about five to six feet tall and very slim. It had the same shape and appearance of some kind of ape but it was clearly not a mammal. It had dark reddish/brownish skin that appeared very bumpy. Its eyes were small and black, very close together. The mouth stuck out and the teeth were very visible. It stood there about 20 seconds then dashed away with amazing speed. Locals reported seeing the same type of creature before.
Source:  Cryptozoology.com
---
Date: Summer 2001: Lexington, South Carolina Sighting
---
Date:  Summer 2001
Location:  Mawnan, Cornwall, England
Time:  2030
Summary:  The witness was collecting brass rubbings from churches in the area when his work on a particular brass rubbing took him past the daylight hours. To his surprise around 2030 he saw a large feathered creature of owl type shape and proportions. But this "owl" which was a tawny brown color, was standing almost 5 ft tall. He grabbed for his camera but by the time he had taken it out of his rucksack the "owl" had fled into a heavily wooded area. The "owl-man" made no audible sounds, but was no more than 20 ft away plainly visible.
Source:  Cryptozoology.com
---
Date:  June 2001
Location:  
Time:  
Summary:  
Source:  
Location. Calama, Chile
Date: June 2001
Time: 2300
A month after an unknown predator attacked and killed several farm animals; a woman saw a strange creature walking on two legs. It seemed to be about a meter in height, covered with black hair. The witness felt extreme fear and cold chills ran down her back. Around the same time two other witness saw something they described as a round ball of leaden color hair running at high speed above the ground leaving behind a gray smoky trail.
Source: Jaime Ferrer, Calama UFO Center
---
Date:  June 2001
Location:  
Time:  
Summary:  
Source:  
Location. Not given
Date: June 2001
Time: night
The witness was lying in bed trying to get some sleep when she noticed what appeared to be a figure standing by her bedroom door. A terrible feeling overcame her originating in her stomach area. She rolled over and tried to get some sleep. As she lay there she heard a sort of buzzing sound. Her next memory was of floating in mid-air about a foot above the bed. She then blacked out. Later she woke up lying on a steel table. It was very cold and the air around her was damp, cold and there was a sort of fog around the room. She then saw a figure come toward her. She tried to scream but could not. The figure came straight to her face. She described it as humanoid, quite tall with no hair on his body. He had a sort of white glow around him. He communicated via telepathy and told her that they were here to help her. She then saw another being come over and touch her on the arm. She was unable to move at all. She then saw an object come toward her face. It appeared to be some type of metal object, like a rod, but it glowed. It glowed a bright white. One of the figures looked at her and said, "Don't worry, I will not hurt you. I am giving you information. Knowledge to get through the coming days" It touched her between the eyes and she saw many different things. Numbers, letters, symbols, shapes, pictures, events and much more. She then passed out. Later she woke up still lying on the strange metal table. She was naked and tried to find her clothes and then saw what appeared to be a light, very dim. She walked up to it and noticed that it looked like a porthole. It was round, but had strange symbols around it. The symbols were very geometric in shape, but somewhat different in style, nothing like is normally seen. As she looked through the porthole she saw a huge blue ball that apparently was the planet Earth as seen from out of space. Terrified she started running back to the table and then saw one of the figures come out of nowhere. He came directly toward her, sort of floating in mid-air. He told her telepathically to calm down and that she must go back and remember what she was shown. The next thing she knew she was in her bed totally naked. She staggered toward the bathroom and looked in the mirror and noticed what appeared to be a bright red mark on her forehead right where one of the beings had put a rod.
Source: Paranormal About.com, July 2002 Archives
---
Date:  June 2001
Location:  
Time:  
Summary:  
Source:  
Location. Calama, Chile
Date: June 2001
Time: late night
A 4-year old girl looked out her bedroom window two see two large red eyes staring at her. Terrified she ran yelling for her mother, who was surprised to see that half of the child's hair was standing up as if surrounded by a current of static electricity.
Source: Jaime Ferrer, Calama UFO Center
---
Date:  June 2001
Location:  
Time:  
Summary:  
Source:  
Location. Narli, Turkey
Date: June 1 2001
Time: 0715A
Three villagers on their way to their farm suddenly experienced total engine failure. They then saw a strange figure standing about 10 meters away from the vehicle. It was about 70 cm in height. The humanoid was described as robotic in appearance wearing a shiny silvery outfit, yellow colored torso, and red boots. It had a large rounded head, with small slit like eyes. Frightened the villagers exited the vehicle and began throwing stones at the creature. The humanoid then suddenly rose up to a height of 20 meters then shot away towards a nearby water tank and disappeared from sight. Other villagers had seen mysterious lights over the area. (Reported to have been a balloon, but not actually confirmed as such).
Source: Project Pulsar, Turkey
---
Date:  June 2001
Location:  
Time:  
Summary:  
Source:  
Location. Adiyaman, Turkey
Date: June 5 2001
Time: unknown
In a field, several farmers reported "small figures with large heads and red feet". According to local officials. "We take these reports very serious. We informed the Ministry of Interior Affairs."
Source: Michael Hessemann, Halik Isik
---
Date:  June 2001
Location:  
Time:  
Summary:  
Source:  
Location. Eej Hairhan, Altai Region, Mongolia
Date: June 8 2001
Time: afternoon
Professor T Tuvshinjargal and two other companions were traveling by car in an isolated road when upon rounding a huge hairy creature rushed the car. Stunned the driver stopped thinking it had run over some wild animal. But upon looking up they saw a huge hairy humanoid that seemed to be balancing himself like a gorilla. The witnesses yelled at the creature that apparently startled ran into the woods using terrific leaps and bounds. Earlier that year in the nearby city of Barnaul several airline crews spotted a huge object that seemed to be hovering above the airport preventing the landing of any of the aircraft.
Source: Año Cero, October 2001
---
Date:  June 11 2001
Location:  Pigeon Forge, Tennessee
Time:  night
Summary:  Two young brothers were out walking their dog when they saw a round metallic object descend and land at the end of their driveway. It was 8 ft long and 5 ft wide. A door opened and two 4 ft tall green colored humanoids stepped out. Using some type of implement or "laser gun" they shot the dog on the leg burning a hole in it. The witness took the dog and ran from the area. Apparently they did not see the humanoids or object depart. The dog reportedly recovered.
Source:  Unsolved Mysteries.com
---
Date: June 15 2001: Captain Achille Zaghetti's Close Encounter
---
Date: June 15 2001
Location: Fort Collins Colorado
Time: 0300A
Summary: The witness woke up feeling a horrible feeling of tightness all around him. He turned to wake his wife and saw 3 big eyed white headed and bodied figures looking down on him. He then attempted to shake his wife awake but was unable to. He then blacked out and came to on the floor. The next morning a strange triangular shaped mark was found on the witness back.
Source: Mystical Universe
---
Date: June 20th 2001: Kanagawa, Japan Sighting
---
Date:  June 20 2001
Location:  Galatia, Saline County, Illinois
Time:  2225
Summary:  The witness was sitting in his truck when he felt that something was watching him from the woods. A nearby dog was gong rabid, barking like crazy. He pulled out of the drive way and looked out the window to see behind a nearby gate a bizarre looking werewolf like creature with glowing yellow eyes. He drove past, and stopped the truck to look back. The werewolf creature jumped over the fence and started running towards the truck. Terrified the witness drove away from the area. The creature was about 6'5″ in height, with yellow glowing eyes, black and gray hair, a long snout, and long fangs. It stood up like a man. Another witness saw a large creature run across the road early one morning. Mutilated deer, dogs, and other animals have been found in the area.
Source:  GCBRO
---
Date:  June 2001
Location:  
Time:  
Summary:  
Source:  
Location. Patras, Peloponnese, Greece
Date: June 24 2001
Time: 0150A
Mr. G P a professor in the University of Patras was watching television at night at his home. His wife and small son were asleep in their rooms. His daughter was away. When he turned the TV set off he noticed that the kitchen light was on. He went to turn it off, and then felt a cold chill, like there was a cold wind blowing. Turning back, he came face to face with a tall (1.90 m) and lank humanoid that was wearing something like a tight-fitting blue overall with "wave-like" patterns. Its face was very vague human characteristics, having bumps where facial features should have been. The witness thought the creature somehow resembled a "computer graphic." The creature began moving in great leaps, "like the leaps of the hurdles athletes" but in "slow motion," like "a dancer with his toes not touching the ground." It went out of the kitchen and entered the lavatory (the door was open). The witness chased it but the lavatory was empty. Then he saw it again, coming out of his daughter's room and disappearing into the kitchen. Then, for a third time, the creature came out from the lavatory and vanished into the living room. After that, it was not seen again. The witness was in shock after the experience and did not hear any sound, or felt any odor during the incident. He could not say if the sense of cold persisted during the entire incident because he was very stimulated to notice it. He had the impression that the creature was "running away from something," or "hunted by something and wanted to avoid any contact." The closest distance between the witness and the humanoid was 2 meters. He also had the impression that the creature was "something solid, moving in an ethereal way."
Source: Thanassis Vembos
---
Date:  June 2001
Location:  
Time:  
Summary:  
Source:  
Location. Montecristo, near Tocopilla Chile
Date: June 24 2001
Time: 0200A
Four members of a family traveling along an isolated road reported encountering a horrific two meter tall creature with huge powerful hind legs, huge wings on his back and an animal like head that flew alongside their vehicle at speeds of up to 100 km per hour. The creature then accelerated and flew past their vehicle and out of sight. The terrified witnesses drove straight to the police station in a state of shock.
Source: Guillermo Munoz Diario Las Ultimas Horas, Chile
---
Date:  June 2001
Location:  
Time:  
Summary:  
Source:  
Location. Munich, Germany
Date: June 24 2001
Time: 2200
The witness (involved in other encounters) was walking on her way home when she came upon a strange figure about 1.80 meters in height and slim, human-like in appearance. The face was partially covered and only human-like eyes could be seen, which were dark and the skin around the eyes appeared to be bronzed. The figure carried a skin cap with hinged earmuffs a scarf around its mouth and nose a heavy coat and large boots. Everything was dark brown and gray in color. Somehow concerned the witness crossed the street in order to avoid contact with the figure, when the figure passed by she immediately turned around to look and it had completely disappeared, there was no alleys or houses around, only a parking lot. Several days later apparently the same witness was in her vehicle when she saw standing on the side of the road a tall man wearing a black hat and suit and eyeglasses, the figure stared intently at the car as a strange sense of isolation crept over the witness, she drove on and the figure vanished.
Source: Greyhunter UFO site, Germany
---
Date:  June 2001
Location:  
Time:  
Summary:  
Source:  
Location. Ann Arbor Michigan
Date: June 27 2001
Time: 0705A
The witness was driving along Scio Church Road with her 11-year-old daughter, when the young girl pointed out what appeared to be a hot air balloon floating in the sky. The witness looked and saw a translucent egg shaped bubble with a smaller dark ball above it floating high above the road. She pulled off to the side of the road in order to obtain a better look. It looked like a silvery white balloon and inside what appeared to be two human shapes were moving about. It seemed to float and drift from side to side they lost sight of it as they drove down Wagner Road and headed north.
Source: NUFORC
---
Date:  June 2001
Location:  
Time:  
Summary:  
Source:  
Location. Volta Redonda, Rio De Janeiro, Brazil
Date: June 30 2001
Time: 0530A
Adailton Rodrigues was taking a morning walk along Oswaldo Campos street with his dog "Pimpo." As he walked by one of the tall buildings of one of the city's factories he noticed a very bright light next to building on the ground. The dog began barking non-stop. Rodrigues did not pay much attention to the light and walked away. Later upon returning to his house he walked by the same location and saw the same light next to the building. This time he decided to approach the area and found an enormous silvery disc shaped object emitting luminous yellow, blue, white, and oranges lights around its edge. Terrified the witness felt his body becoming numb. At this point he was able to see two humanoids about 1.20 meters in height wearing tight-fitting silvery coveralls and helmets. The humanoids appeared to be collecting dirt from the ground. After about 5 minutes the humanoids entered the object through an open door-like opening and the craft then shot up at fantastic speed. The numbness on his body lasted about 3 minutes and then he was able to move again. He suffered from severe headaches the next three days.
Source: Thiago Luiz Ticchetti, Brazil
---
Date:  Late June 2001
Location:  Chisholm, Minnesota
Time:  night
Summary:  On June 23 around 1900 a 15-year old son took some pictures of a cloud formation. When the pictures were downloaded into the computer, an anomalous object appeared in two of them. The object was very small in one, but appears disc shaped in the other. Because the object appears to be headed downward at a steep angle, the mother of the family came to believe the object had crashed into the swamp. She also had other reasons for believing something had crashed nearby. First of all, she heard noises for three of four nights afterwards. She described the noises as high-pitched squeaky sounds. Also the mother observed what she called a UFO, which was visible in the eastern sky for several nights, at about the same spot every night. A few days after the pictures were taken, the neighbor's son witnesses some men pouring something into the swamp. According to the witness, they were dressed in unusual suits. The mother also claims that her children have seen glowing figures approximately four feet tall when camping overnight in the backyard.
Source:  Minnesota Mufon
---
Date:  June 2001
Location:  
Time:  
Summary:  
Source:  
Related articles