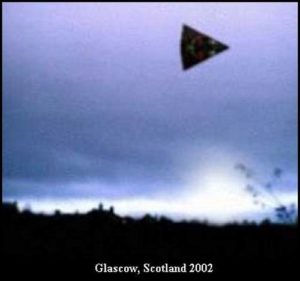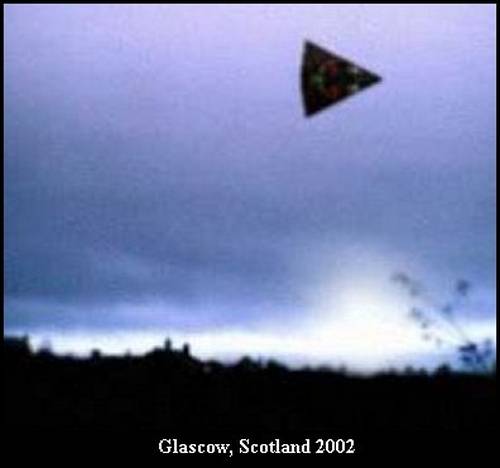 (Last Updated On: July 29, 2016)
Date: early May 2002
Location:  Puente Santamaria, Colón, Argentina
Time:  early morning
Summary:  Two young men observed a dark object descend towards the ground about 100 meters away. According to the two witnesses from the craft descended a small humanoid, orange in color. Very scared they both ran from the area and reported their experience to others.
Source:  Fabio Picasso, quoting Semanario Colon
---
Date: early May 2002
Location:  Merceditas, Colon, Argentina
Time:  evening
Summary:  An elderly couple was walking along National Route # 8 when about 800 meters from their location they noticed a very strong light. The light descended next to a puddle at about 70 meters from the witness. Both then saw two very short orange colored humanoids that moved in very agile movements near the object. Terrified they walked away and upon looking back saw a bright glow on the ground.
Source:  Fabio Picasso, quoting Semanario Colon
---
Date: May 2002
Location:  
Time:  
Summary:  
Source:  
Location. Barangay, Philippines
Date: May 2002
Time: night
Several local residents reported seeing a bizarre creature described as an "aswang" reputed to be a winged vampire type creature, it reportedly had red glowing eyes, long black hair, and was wearing a white flowing gown. It was seen perched on top of a bamboo tree. Residents at nearby Roxas reported seeing a similar creature. The police was called but a search failed to locate anything.
Source: Akasico.com
---
Date: May 2002
Location:  
Time:  
Summary:  
Source:  
Location. Alvear, La Pampa Argentina
Date: May 3 2002
Time: near midnight
Several young men were returning home late at night along a deserted roadway when suddenly out of nowhere a female figure wearing a light flowing gown and with long black hair appeared in front of them. The strange figure was very pale and appeared elderly and repeatedly asked for assistance from the men in a strange urgent tone. Terrified the men ran from the area and later returned with additional witnesses but they could find no trace of the strange apparition.
Source: Fabio Picasso
---
Date: May 2002
Location:  
Time:  
Summary:  
Source:  
Location. Jacinto Arauz, La Pampa, Argentina
Date: May 29 2002
Time: midnight
Irma Rick watched a rotating luminous object descend close to the ground next to a grain silo; it gave off a powerful bluish light through some openings around its circumference. It hovered close to the ground. Through an opening a strange creature was seen to descend to the ground. It was described as having an elongated semi-transparent white body; it also had an elongated head. She could not see any eyes or legs on the creature as it stood motionless next to the craft. She observed the creature and object for about 5 minutes until she dropped the flashlight she was carrying. Afraid she left the area and did not see the creature depart.
Source: Gloria Raquel Coluchi, El Dragon Invisible
---
Date: May 30 2002
Location:  Lembang Bandung, Indonesia
Time:  2315
Summary:  The witness was driving his motorcycle across a highland area when he spotted some flashing lights overhead and then noticed a silvery disc-shaped craft descend low over some nearby graves at a cemetery. The craft had blue and orange flashing lights around its rim. There was no sound as the craft apparently emitted a beam of light towards the ground and levitated what appeared to be some dead bodies onboard the object. (!) The witness was apparently paralyzed and was unable to move. The craft then shot away at a 45-degree angle and disappeared from sight. When that happened the witness left the scene.
Source:  NUFORC
---
Date: late May 2002
Location:  Houston, Texas
Time:  afternoon
Summary:  The witness was at the local electric company in order to pay a bill when she decided to use the restrooms. Sitting in the stall she then noticed on the side of the wall of the stall what appeared to be a face lit up in a dull light. When the witness looked directly at the "face" it vanished. She described is as having large round eyes no visible nose and a slit-like mouth. (A peeping tom alien?)
Source:  Unsolved Mysteries.com
---
Date: May 2002
Location:  
Time:  
Summary:  
Source:  
Related articles