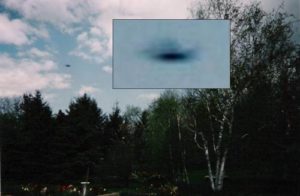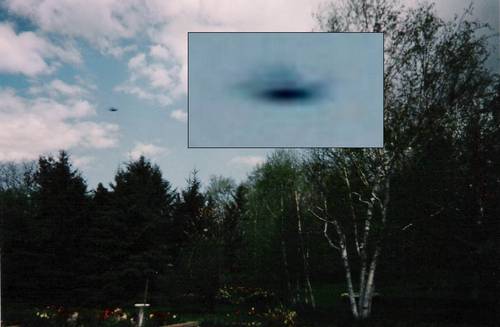 (Last Updated On: July 31, 2016)
Date: early April 2003
Location:  Quininde, Ecuador
Time: night
Summary: A number of local residents called police after seeing what they described as a "gnome" in the town center. They all described the creature as being very small, green and ugly. Marco Preciado reported that the humanoid was less than three feet tall and that he had seen it about 3 times. He tried to follow it but it disappeared. Cecilia Cedeño who owns a liquor shop that the humanoid appeared in front of a shop to a group of people. The creature gave out a loud laugh and ran away. Police were called in to investigate the story.
Source:UFO Casebook Forum
---
Date: April 2003
Location: Hollywood, Florida
Time: 0100A
Summary: Two women came to the side of the South Florida gatehouse where "June" worked as a security guard. They said that there was something strange out by the curb, about 100 feet away, but they didn't know what it was. It was on the road just east of the driveway. The women were upset and seemed to think that something was very wrong. June instructed the women to wait in their car by the gatehouse while she went to investigate. If there were any problems they could call the police on their cell phone. June walked out to the curb and found sitting on the curb, curled up into a ball somewhat smaller than a beach ball a strange "person". With her flashlight June could see a neck and a dark suit. Gently, June touched the figure and said, "Hello!" but there was no movement. Finally as June touched the shoulder, a small woman suddenly unwound from the curled up ball position. She was about 4'8″ tall with very high heels on her shoes. She was dressed very well with beautiful jewelry, a leather purse, diamond appearing earrings and long red hair that fell to her shoulders and very large brown eyes, a small nose and a tiny barely noticeable mouth. She appeared to be about 24 years of age and appeared to be afraid. June questioned her gently:
June: What are you doing?
Woman: "I m waiting".
June: "For whom"?
Woman: "A-a-a ride"
June: "Well, who is supposed to pick you up?"
Woman: "I Don't know"
June: "Honey, come off the curb and stand next to me"
June put her hand around the little woman and noticed that she maybe weighed about 70 pounds, had long arms and very long fingers. Her pinstriped suit with a skirt looked as though it could have been made in the 1940's. Finally the woman looked at June and asked:
Woman: Where am I?
June: Well we're on earth, and it's the 4rth rock from the sun. (!)
Woman: "Oh…."
June: "Can I do anything for you? Do you need the police?
Woman: "The who"?
June: "The Police"
Woman: What do they do? (Was her stunning response)
June: They might be able to help.
Woman: No I am all right. I am just going to wait.
June took hold of her and insisted she come with her to the gatehouse to talk for a while. But the strange woman insisted that she wanted to wait by the curb. At this she sat back down and curled up into a ball again. Reluctantly June returned to the gate where she found the other two ladies still waiting in their vehicle. June then called the police, which came around and spoke to the woman for 45 minutes but could not detain her. They told June that the woman did not have any identification on her, and no keys, but had some money and small papers with scribbles on them in her purse. They said that they had no reason to detain her and left. After the police left, June went out to check on the little woman but this one had vanished into thin air.
Source:  Miami Skyscan July 2003
---
Date:   April 2003
Location:  
Time:  
Summary:  
Source:  
Location. Orizaba, Veracruz, Mexico
Date: April 2 2003
Time: 0645A
Teacher, Griselda Morales Benitez (involved in a previous observation) was riding a bus on her way to work when she noticed a strange cloud in the form of an "angel" floating over the road. This vision brought a state of happiness and she somehow felt "protected".
Source: El Durmiente De Orizaba, Mexico
---
Date:   April 2003
Location:  
Time:  
Summary:  
Source:  
Location. Coral Springs, Florida
Date: April 4 2003
Time: 2338
The witness saw a dark figure outside the window, and at first thought it was a man. It somehow resembled a naked man standing in the middle of the road, but after about half a minute of standing, the figure walked away, as it disappeared into the trees the witnesses thought the would find out who it was but then a triangular shaped craft appeared, it was encased in an eerie glow and it had 3 lights on each corner. The craft then zoomed up leaving a trail of white fog behind.
Source: NUFORC
---
Date:   April 2003
Location:  
Time:  
Summary:  
Source:  
Location. La Paz, Bolivia
Date: April 16 2003
Time: night
A young man was sleeping in his bed when he suddenly became paralyzed and saw the dark shadowy figure of a female being entering his room. The witness experienced shortness of breath and became unconscious. Apparently upon waking up again the mysterious figure was gone. In another section of town another witness reported being visited by several short humanoids with dark slanted eyes in his bedroom. Apparently the humanoids provoked some kind of fire in the room scorching the mattress and the sheets. No other information. Still waiting additional information on these cases.
Source: Juan Carlos Aliaga, Centro De La Nueva Era
---
Date:   April 2003
Location:  
Time:  
Summary:  
Source:  
Location. Calgary, Alberta, Canada
Date: April 18 2003
Time: 0100A
The witness was returning home from work and as he came out of an alley he saw something run across the street between two cars. At first he thought it was a rabbit but as he looked it over he noticed that it was about 4 ft high, humanoid shaped and running on two legs. The witness watched stunned as it ran in between 2 cars. As the figure disappeared the witness ran to the place where he had last seen it and felt like he was being watched. The witness could only describe the figure as having a pair of brown legs and as it ran it seemed to be ducking or hunching over like was trying not to be see.
Source: NUFORC
---
Date:   April 2003
Location:  
Time:  
Summary:  
Source:  
Location. Kaliningrad, Russia
Date: April 18 2003
Time: 1817
The entire Russian Baltic Fleet and a large number of local residents watched in awe as a "flying wing" shaped UFO winged over rapidly and plunged into Kaliningrad Harbor. The event was caught on video by a local RTR Russian State Television news crew, which was present on the massive naval base, filming a documentary segment on the fleet for airing on Russian TV. The UFO, described as a "Flying Wing" with two elongated, dome like protrusions on top, and three similar structures, underneath, overflew the Baltic Fleet, which lay at anchor in Kaliningrad Harbor. According to a Russian Naval Commander, who wishes to remain anonymous, the craft was apparently caught, accidentally within the sweep patterns of ship mounted search radars, which came on to track it's progress, causing some sort of malfunction which resulted in the crash, "It was traveling at a tremendous rate of speed" he said to RTR reporters, on the scene. "It was very low, not more than 1500 meters above the surface of the water. When the radars came on, it simply winged over and dove into the water, as if had lost either power or control. The light gray colored craft, with no apparent seams or rivet patterns, was estimated by onlookers to be approximately the size of a small airliner, or light transport aircraft, and traveling at speeds of excess of Mach 2, was absolutely quiet as it passed, but made a "tremendous noise" as it plunged into the water, causing a geyser of steam and water, mixed with small debris, which shot an estimated 500 meters into the air. It appeared one witness, a civilian onlooker, said, that whoever, or whatever was in control of the craft made a deliberate effort to take it away from the naval ships and the shoreline before it went into the harbor. One Sovremini Class Destroyer was slightly damaged by flying debris, but, so far, no casualties have been reported. Radiation levels at the site, re high, but the source of the radiation, as well as its nature, have yet to be determined. Russian authorities, from the Ministry of Health, are quick to point out that the radiation levels are not dangerous, simply "higher than normal." So far, debris recovered has been small, averaging less than a meter in diameter, at the largest. Most debris recovered to date, have been what appear to be "skin material" of an unknown alloy, and interior bracing and piping, composed of a very high grade and extremely pure aluminum. The Navy has cordoned off a considerable area of the harbor and it is interesting to note that, in spite of the high speed at which the craft was traveling, and it's extremely low altitude, there was no characteristic "sonic boom" associated with it's approach, and no noticeable vibration on the ground. More information is pending.
Source: UFO Casebook Forum quoting Russian Newspaper Sources
---
Date:   April 2003
Location:  
Time:  
Summary:  
Source:  
Location. Rinconada, Lautaro, Chile
Date: April 20 2003
Time: 2000
Hearing strange noises coming from the chicken pen, Samuel Cayuman became concerned and went out to investigate. As he opened the pen he could not see inside because of the darkness and apparently he had failed to bright a flashlight. He reached inside and pulled out a chicken. Stunned he saw a small hairy creature seemingly attached to the unfortunate chicken's neck and sucking the blood from the animal. He pulled the creature apart from the chicken, which was already dead, and clubbed it to death. According to initial reports, the creature is small, black and hairy with feline features, but no in depth studies have been conducted on it. After seeing a picture of this alleged Chupacabra, it looks to me more like a large wildcat.
Source: Añoz Luz Listas, quoting newspaper sources.
---
Date:   April 2003
Location:  
Time:  
Summary:  
Source:  
Location. Concord, North Carolina
Date: April 21 2003
Time: 2000
The witness had finished his shift a local (manufacturing) plant and had stepped out onto the dock behind a large pile of pallets to have a smoke. There he had the feeling of being watched, he whirled around expecting to see a co-worker instead he saw a large purple light emanating from a tear-drop shaped craft with a round bottom that's was hovering nearby. The craft had a concave windshield. Behind the windshield he could see two glowing lights or eyes. They moved independent to one another, apparently not attached to the same being. Terrified, the witness ran and unable to scream pointed out the object to a lift operator. At this point a beam of white light shot out from the object and struck the forklift. Immediately the electrical system on the lift shut down and the operator screamed. The witness next memory was of sitting in the plant manager's office getting oxygen and a cool rag on his head.
Source: NUFORC
---
Date:   April 2003
Location:  
Time:  
Summary:  
Source:  
Location. Rosario De La Frontera, Argentina
Date: April 22 2003
Time: 1600
Local Fire Chief, Ezequiel Alvarez reported seeing a tall hairy humanoid, about 1.80 m in height that appeared to move at very high speed and emitted loud inhuman screams. The creature apparently killed three dogs, using huge clawed hands. Another local witness, a teacher, reported finding a strange hairy cadaver on the side of the road, somewhat resembling to tall hairy humanoid but much smaller, he noticed that it had testicles resembling those of humans. Incredibly he did not pick up the body and drove on. The creature has been repeatedly seen around the local dump.
Source: Radio 10, Buenos Aires in Planeta Listas
---
Date:   April 2003
Location:  
Time:  
Summary:  
Source:  
Location. Exmouth, Devon, England
Date: April 23 2003
Time: 1445
Elliott A was returning home from an Air Cadet exercise when he apparently suddenly experienced some "lost time". He did not remember getting home. He could only remember leaving the Squadron HQ and then waking almost from a dream state outside his house on the driveway. Later while sleeping he experienced a very realistic "dream" in which he spoke to "aliens". Small gray figures with big black eyes, no nose and a thin slit for a mouth, he could not describe their "voice". He seemed to shout out questions before he came under their influence. He seemed to remember confronting the aliens about "things". He could only remember that the aliens saying, "That if we didn't change our ways, they would annihilate us and start over", or something along this lines.
Source: Mystical Universe, Alien Abduction Cases
---
Date:   April 28 2003
Location:  Pontypool, Gwent, Wales
Time:  2000
Summary:  Driving home from work the witness, Marcus Warner, saw a blue flashing light in his rear view mirror. He pulled to the side of the road and stopped his engine. He was then approached, not by the police, but as men in black suits resembling businessmen or government agents. At this point his memory begins to fail, he had a recollection of the man leading him to an open area near the local "Burtons Biscuit Factory". He then had a feeling of weightlessness and an intense feeling of calm. He remembered seeing a formation of figures, arranged into a standard ten pin bowling formation, with the single figure standing in front and a triangle of figures behind it. He has a recurring image of a needle piercing his left eye. He must have driven home although he has no recollection of doing so. The witness has not undergone hypnotic regression.
Source:  I was abducted.com, abduction stories
---
Date:   April 29 2003
Location:  Paris, France
Time:  0130A
Summary:  After watching a movie the witness went to bed and after laying down for two minutes he looked at the threshold to his living room the figure of a "girl" of about 9 years of age, wearing a white dress, with long straight black hair, and a gray face. She stared at the witness silently. He closed his eyes and shook his head, when he opened them again the girl was gone. On May 1 around 0100A he noticed an odor resembling burning wood in the apartment but found nothing amiss after a search.
Source:  GREPI site
---
Date:   April 2003
Location:  
Time:  
Summary:  
Source:  
Related articles