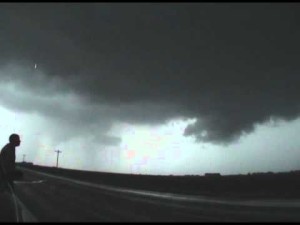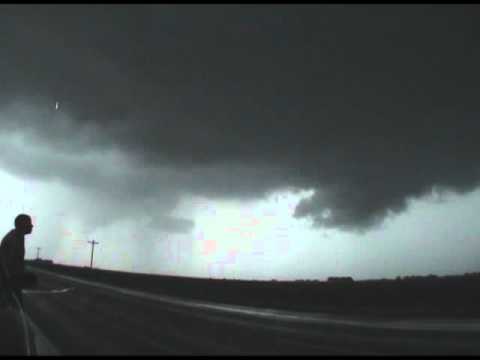 (Last Updated On: November 25, 2015)
Date: June 2003
Location: Mt Shasta, California
Time: afternoon
Summary: The witness (involved in a previous encounter) had gone up the mountain and was meditating when he asked specifically, to visit the "Telos" and in the stillness, a trunk of a tree presented itself and there was a doorway in the tree. The witness asked permission of the deva of the mountain, the deva of nature. He then walked down at an angle downwards through the mountain. He didn't exactly walk, he floated down, and his feet were not quite touching the ground. He floated down; the atmosphere was faintly red, with a red tinge to it. There was a group of "people" waiting, in the mountain, and it was a very short visit, just to acknowledge that they had granted what he had asked, to visit them in the mountain. He described his hosts as human-like very kind and hospitable. He then came back up the pathway.
Source: One Light, Stories of Lemurian Encounters with Telosians
---
Date:
Location:
Time:
Summary:
Source:
Location. West Sussex, England
Date: June 2003
Time: 2200
Two men were returning back from a friend's house along a section of country road they had driven individually many times before. They slowed for a tight left hand bend in the road and as they turned, driving at this point at about 20mph the headlights caught someone moving amongst the trees on the outside of the bend. Both men then caught a brief glimpse of a "person" of a most bizarre nature. The figure was at least 8 ft tall, and whilst their brief observation it was hard to make any accurate estimate on that, he was clearly larger than normal. It was too quick to notice any particular facial features, he was virtually facing the witnesses, but looking slightly down as the lights shone on him, and seemed to be stepping sideways over something in the undergrowth, as his right leg was moving upwards and sideways. The other very unusual aspect was that the headlights reflected a large glare of his clothing, which seemed to be shiny, almost like foil. Stunned, both men confirmed to each other what they had seen and after a couple of moments of indecision they reversed back to the bend and point the headlights into the trees approximately were they had seen it but it all appeared normal. One of the men even exited the car and called out several times.
Source: Fortean Times Site
---
Date:
Location:
Time:
Summary:
Source:
Location. Cleadon, South Tyneside, England
Date: June 10 2003
Time: 2015
The witness encountered what seemed to be a large bipedal creature. The night was dark so it was hard to tell exactly, however it appeared to have a thick fur coat. The witness was about 50 yards from the creature as it walked along the edge of a tree line, before it was startled and ran back into the trees. The encounter was very brief so unfortunately there is not much else as far as details, although there was another person in the vicinity at the time, apparently walking their dog.
Source: GCBRO Worldwide Reports
---
Date:
Location:
Time:
Summary:
Source:
Location. Springfield, Illinois
Date: June 10 2003
Time: 2230
The witness had just pulled into her apartment parking lot and was slowing down to select a parking spot, when she noticed what appeared to be a small child playing around a large steel waste dumpster in the corner of the parking lot. The steel dumpster was located underneath a large stand of trees about 15 feet from her location. She got out of the car and walked over to the rear passenger door to get her briefcase and saw movement out of her periphery that further caught her attention. She was concerned about the safety of the "child" and began to slowly walk towards the dumpster to ask where the child's parents where at. She approached to within 6-8 feet when she heard a loud banging noise and this "child" suddenly had the ability to jump 5 feet and land on top of the dumpster's steel lid. It was now staring down at her. At this point she described feeling a pressure in her head, nausea and dizziness. She strained to identify it for about 20-30 seconds when she realized that it was not a child, but a strange being, which suddenly produced a glowing white orb of light about the size of a volleyball in its hands and held on to it at about chest height. The light cast from the glowing orb illuminated its head for several seconds and she described a large almond shaped head with big black eyes staring intently at her movements. She stood there in stunned silence trying to understand what was happening and that everything seemed to be happening in slow motion. The being seemed to tighten its grasp on the glowing orb of light and it jumped feet first into the dumpster and disappeared without making any noise. She broke down emotionally and ran into her apartment, quickly notifying her husband. Her husband searched the area but failed to find anything. They also have reported seeing over the past year many electric white blue streaks of light in the area of the parking lot, and frequent but brief power outages.
Source: NUFORC
---
Date:
Location:
Time:
Summary:
Source:
Location. Limeira, Sao Paolo, Brazil
Date: June 12 2003
Time: 0620A
A man named Zilmerman had left for work taken the usual route on the Limeira-Piracicaba toll road. There was a weak fog that morning and as he drove out of the toll area he noticed a figure that appeared to be hitchhiking on the side of the road. Inexplicably and knowing that it could be a dangerous move the witness slowed and then stopped the car. As he did, the "person" came walking over to where he had stopped. Obeying an inner impulse the witness lower the driver's window and remained sitting in his car seemingly unable to move. When the person came over to the window, the witness realized that this "person" was not an ordinary human. He had human-like characteristics, but he had large "cat-like" eyes and seemed to exude a powerful "odor". The stranger pointed to the direction of Piracicaba and entered the car. As he entered the backseat of the car the smell became almost unbearable to witness who could not compare it to anything known to him. The being was about 1.60m in height, with pale features, wearing a pointed hood and a tight-fitting outfit, resembling a jogging suit. He wore strange shoes with very thick soles that seemed to scratch the surface of the car. The witness could see a small nose but did not notice any hair. Fearful, the witness asked the stranger where he wanted to go and again this one pointed in the direction of Piracicaba. The witness then asked the stranger his name and in turn the stranger looked at him and as he did his pupils suddenly became totally black. Sweating with fear and after driving for about 500me witness began to hear loud croaking sounds, which he thought was the creature's speech. He looked and noticed that it had six fingered hands with pointy black nails; his skin appeared to be sweating some type of oily substance from which the disagreeable odor emanated. Each time that the witness would ask it something, the humanoid would look at him intently again his pupils becoming totally black. The witness then produced a piece of paper and a pencil and gave it to the stranger. This one scribbled some meaningless diagrams on it and gave it back to the witness. Close to the Santa Rosa quarter near Piracicaba the witness felt that he had to stop the car. The humanoid exited the car smiled at him and then cross the street quickly disappearing into some bushes. The witness experienced a severe headache soon after the encounter.
Source: Portal UFO Genesis, Brazil (Relatos)
---
Date:
Location:
Time:
Summary:
Source:
Location. South Park, Pennsylvania
Date: June 12 2003
Time: 2315
On a very humid night with a very bright moon the main witness and his wife heard what sounded like rolling thunder in the distance. The rolling thunder noise seemed to be sustained and the witness thought it was rather unusual since he could not see any storm n the distance. About 10 minutes elapsed with the sound still constantly in the background, at times becoming almost mechanical in nature, sort of like a muscle car. The volume also seemed to rise and lower. The witness soon fell asleep. Somehow he ended up in the couch downstairs and woke up to the sound of his son crying. He ran upstairs and his wife held the child until he calmed down. At this point the witness thought he could hear sounds resembling tractor-trailers in the distance. Unable to sleep he went back to the couch. In a state of semi sleep the witness was suddenly startled by a noise that sounded almost electronic, and for lack of a better adjective, evil. It almost seemed like one of those, voice changing kid toys, or a distorted Nextel phone. He could not determine what was being said. It sounded linguistic and not just a noise. He was completely awake at this point, waiting. He heard it again and he bolted up looking out the picture window that overlooks the fields in front of the house. He distinctly heard this "voice" 2 times and it was distinctly different both times. He ran upstairs but his wife apparently had not heard the voice. The dog was sound asleep and there was nothing that he could see outside. He did not sleep the rest of the night.
Source: NUFORC
---
Date: June 13 2003
Location:
Time:
Summary:
Source:
Location. Near Springfield, Tennessee
Date: June 13 2003
Time: 2300
While camping in a wooded clearing the two witnesses watched a bright white blue glowing sphere that seemed to have appeared out of nowhere. It was low and close to them. It then flew over the witnesses and into a cloud, it then came back over them and suddenly disappears, as a cloud seemed to wrap around it to conceal it. Later that night both witnesses saw about 20 thin, bald headed midget-like creatures in a field, as if watching them. It was too dark and far to return home so feeling afraid the witness went to sleep inside their tent.
Source: NUFORC
---
Date: June 13 2003
Location: Rio de Janeiro Brazil
Time: 03:30
Summary: A strange but very real fact I will try to report what happened more than 30 years ago, so please consider that some details may be a little imprecise, even though as true as one can be.
I was just 17 years old and it was in Rio de Janeiro, June 1970. When the weather was nice, I and my friends used to go a suburb named Barra da Tijuca. In the 70s, Barra as we called it, had just a bunch of houses in its first 15 miles of unspoiled beach (now the place is full of luxury skyscrapers). As everybody else, we bowled, laughed and had a wonderful time with our girlfriends in front of a paradisiacal beach. Close to the beginning there was a biological marine reserve with barbed wire fences at both sides of the beach road. There is also a nice restaurant at the Marisco rock, at the end of the 15-mile long beach. One day however, on Friday or Saturday of the week before my 18th birthday, I was driving my girl home in my blue Opala Chevrolet from this restaurant a little after 3 AM. We were speeding fast on the bumpy beach side road to arrive at the girl's home before her mother woke up. I was singing happily while listening to the radio and seeing the beautiful night sky with a full moon and bright stars. I was totally unconcerned while my yellow high light beams vanished the darkness ahead of us. When we started crossing the marine reserve with its fences, the radio suddenly started to give static and went completely off. I thought it was just because of a bump on the pavement. Then, the road lights also went off in a sequence of stretches, blackening out the entire beach, but this was not unusual at that year in Rio. However, to my total surprise, seconds later both headlights also went off entirely, and the ENGINE stopped! That was something else ! We still had half a gas tank, and I felt it very strange that a motor could stop at such speed ! I had never heard of such a thing! I hit the brakes at once and they worked perfectly (mechanic drums) while trying not to leave the road, as we were going damn fast. Since the road was perfectly straight and there were no close trees, only the beach on the right side and the long lagoon and vegetation about 150 feet on our left side, I managed to stop safely at the side of the road. Both of us were a little startled, but I dropped from the car to see if the tires had suffered any damages, but they were intact. I tried to start the engine, but it refused to go and more – there was no sign of electricity whatsoever. This puzzled me as everything had been working perfectly. I checked the circuits, cables and connections using a cigarette lighter but everything seemed OK. Well, we were stuck in the middle of nowhere, with a small chance of getting mugged, robbed or worse. I walked around to see if there was any house or lights approaching, but we were entirely alone. A wind started and I looked up to the sky, but it seemed to me that it was going to rain as I could no longer see the stars. A big round black cloud was just in top of us and I could already feel some cold and electricity in the air, just like before some storms – but the sky had not a single cloud moments before! Well, what a bad luck ! We first stayed outside near a tree, so that if a burglar came he would not find us, but as no car appeared for 10 minutes, we decided to get into the car, get some shelter and relax. The last time I looked at my clock it was about 3:30 AM. It seemed to me that I had dozed for a while, when I woke up suddenly with a loud noise coming from shaking fences, the girl screaming at my right, and a super-bright beam of light – so bright in fact, I thought it was the highlights of a motorcycle gang. The girl immediately complained from a strong headache and eye strain, but I could barely see and was not able to do nothing besides hugging her at that moment. When the lights diminished I got out of the car. First I looked around and could see the barbed wire fences stopping to shake and shivered. How strange was all that! Then I looked up to see the cloud, and noticed that the black cloud now had bright colored lights shining in a circle over us. At that time very few people cared or worried about flying saucers, and my mind was in beautiful girls not UFO's. I guess that as I do not remember seeing people then, but a huge shape, I did not realize I was seeing a flying saucer but rather something very unusual. I met something unexpected and felt uneasy, dizzy, confused, a little scared but I do not know why, I was not in any way terrified, paralyzed or the like.
We noticed that the lights were splitting from half sides of the circle to meet at their opposite sides, going back and forth, I had a very, very strong feeling of being closely observed, tried to run back but felt suddenly weak, stumbled but continued to the car. I found the girl trembling and, ridiculously enough, we both yelled at those lights to get off. It took them a long time (10 minutes?) to leave. Then, the cloud literally exploded in light, and slowly got high in the sky above us. It took a few seconds at uniform speed to reach the beginning of the 15-mile long beach stretch (we were near the middle), and then it propelled itself to the beginning and then upwards in the direction of the open sea with a tremendous acceleration to become just a point in the sky, and join two other points. Minutes later, the beach road lights went on again, I could start the engine in the first try, the radio was OK, and we could finally get home. I could never talk to the girl again. Her mother was really worried (read pissed off) since she had to go to the hospital because her right eye had been severely injured – her retina suffered burns and seemed to have "dripped" in the white sclera area. I myself had a very strong headache for almost two weeks but it went off. Months later however, I started having strong "surges of energy" throughout my body (I still do), have some odd dreams, premonitions and feel like floating at night (I still do sometimes). Strangely enough, for some reason (mental block, innocence ?) I can recollect fear but no panic at any moment, besides people made fun every time I tried to tell them what had occurred, so my mind repressed what happened as "unimportant," and I did not made any effort to remember it clearly until fifteen years ago, during a spiritualist meeting. Spiritualists are a different kind of people who always look to expand the truth – like it or not. As strange is the fact that, thirty years later, I got acquainted with a good friend of my wife, ((male's name deleted)), that has my own age and is also an engineer, and passed through a very similar experience in the very same week, in almost the same circumstances, and also suffered from similar after effects! He even told me the UFO had been detected by the Navy radars, Rio's traffic air controllers, and even noted on the news. I can't remember all these details, but later learned they were true. Anyway, by different paths, we both became spiritualists, and give "energy healing passes," and are very good friends. One day I shall do a regression to dig more about this. I obviously think the governments know all about this kind of phenomena and there is a huge cover up, which makes me wonder how far from the whole truth is "The Great Conspiracy" of Ernesto Bono. It is clearly much exaggerated (sometimes a total fantasy), and is poorly documented, but if just half of it is true we are in deep trouble! ((name deleted))
Source:  National UFO Reporting Center
---
Date:
Location:
Time:
Summary:
Source:
Location. Rough River State Park, Kentucky
Date: June 24 2003
Time: afternoon
The witness had gone canoeing for a weekend of rest and relaxation in an isolated area but strangely felt queasy and nervous. He was inexplicably anxious for some unknown reason. Although he could define why, he felt like he had something to fear—and he sensed death. Taking these sensations seriously, he was extremely cautious on the river. After several miles he paddled the canoe to the riverbank and tied it off to a tree. He got out to explore the area. Looking down 8 or 10 ft into the creek he spotted what looked like the top of a clay jar. He thought that he might have found some old archeological artifact. He started down the bank toward the creek. The bank was extremely slippery with mud and he stopped just short of the water and very close to the old earthenware pot. It was more like a clay crock and he soon realized that it probably wasn't very old. He poked at it and noticed there were little handprints on it, at first he thought it could had been raccoon prints but they were more like little human handprints, about an inch wide. He tried to pry the thing loose using a stick but suddenly heard a noise. He heard what sounded like kids laughing. It was coming from down the creek several yards away. When he last managed to pull the crock jar out of the mud, something screamed. It sounded like a little girl—really high pitched and loud. Not knowing what to do he grabbed the jar and began to scramble up the muddy bank. Glancing back he saw something move down near the creek. He then sat at the top of the bank for a moment looking at the jar, trying to reason away the handprints. He then walked along the creek a bit and stopped every once in a while to peek through the bushes and see if anybody was there. Then when he looked over the bank he saw two little people standing about 10 inches tall. They had pale skins, little brown leather pants held up by suspenders, no shirts and little pointy hats made of what looked like leather. They had leather foot coverings that went up past the ankle. Their hair was reddish color and their eyes blue. Their hands were only about an inch wide. They knew he was watching but they continued their task, they were pulling some kind of wooded stump down the muddy creek bank with long leather ropes or strings. These little men were surprisingly clean, for the work they were doing. He then heard a thump back where he first had gone in the creek. He looked back and there were three more of the m—little men just like the first two—and they had pushed that crock jar back down the bank. They were all laughing—high-pitched laughter, like a bunch of kids. He then heard a loud snap and they were all gone. Their footprints were plainly visible in the mud, but they were gone along with the crock jar and the wooded stump. They had vanished in a split second.
Source: Paranormal about.com, Canoe Trip to the Unknown
---
Date:
Location:
Time:
Summary:
Source:
Related articles