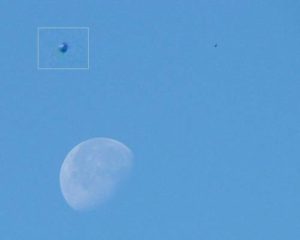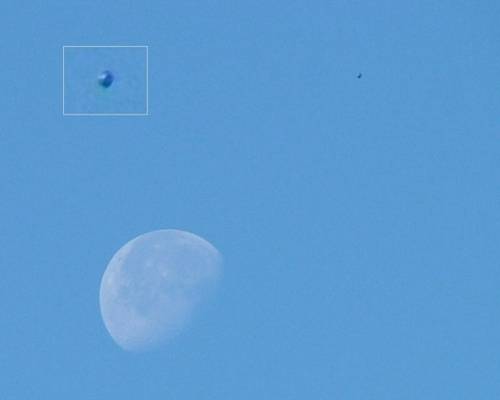 (Last Updated On: July 31, 2016)
Date:   November 2003
Location:  Moscow region, Russia
Time:  late night
Summary:  The witness who was staying at an "education camp" along with hundreds of other young men was sleeping in the barracks that night in a room that contained 6 other companions; he slept on the top bunk. That night he suddenly woke up as if in a dream and observed several "alien figures" or humanoids (not described), which appeared to be busy at different tasks in the room. He was completely paralyzed and in terrible fear. The encounter lasted for about a couple of minutes then the witness suddenly was awake in bed sweating profusely and shaking. He got up and checked the doors and windows but these were all locked.
Source:  Blackvault Forums
---
Date:   November 1 2003
Location:  San Antonio, Texas
Time:  0800A
Summary:  Victor M was standing in his kitchen pouring a cup of coffee when for some reason he found himself staring to his left out the window to the backyard, almost as if in a trance. The entire scenario happened in about four seconds in time. In the first second, a brownish (sienna) colored smoky mist came wrapping around the patio post from the rear. It was about two feet tall and two inches thick and was hugging the side of the post about five feet above the ground. His first thought was maybe there was a fire in the rafters and smoke was rolling down the side of the post. It was a weird looking smoke though, very fluid looking and brown in color. The next second the "smoke" stepped aside from the post and formed into a human shape. He could see the torso from above the groin (no legs) the head and right arm. It was the same fluid smoky sienna brown. He couldn't see a face and the torso didn't appear to the clothed. There was a redwood colored storage shed in his neighbor's yard directly behind where he saw the shape and his backyard was covered in sienna covered gravel, so he couldn't tell if the apparition was picking up its color from either of those. He also could not tell if the apparition was transparent. It almost seemed to have transparency to it, but he was not sure if the light on the storage shed was actually shining through it or not. The whole thing was still very smoky, fluid and almost had a shimmer-like sparkle to it. The next second it appeared that the apparition actually straightened its head from a downward position (like someone standing at attention). He saw the shoulders snap into place and they stood and stared directly at each other for a split second. His whole body jolted like he was shocked to see the witness looking at him. It was a very human like reaction. His head and shoulders did that classic shocked, jerky movement, (imagine how your body reacts when someone surprises you). In the remaining second, he turned sideways and raised his right arm like he was running. He scooted very quickly back behind the patio post. At the same time he appeared to be running, his body also seemed to be reverting back to the smoky mist shape. The witness was never afraid during the entire incidence. It happened very quickly and it seemed to have been afraid of the witness. The next second the witness ran out the patio and looked behind the post. There was nothing there.
Source:  Your True Tales, January 2004
---
Date: November 5 2003
Location: Aldine, Houston, Texas
Time: night
Summary: Several locals reported seeing what appeared to have been a bobcat like creature roaming the area. Another man reported being attacked by a creature that was three feet tall and had teeth like tusks. He received scars on his face and body.
Source: Paranormal about.com. Your true Tales December 2003
---
Date: November 5 2003
Location: Glasshouse Mountains Australia
Time: 22:30
Summary: A single light flashing all over Mt Ngungun, including well above it and halfway down sheer cliffs. Some friends and I used to rent a house that overlooked the Glasshouse Mountains in Queenland, Australia, which is a location known for UFO activity. One night when we were out the back, I glanced up at the silhouette of Mt Ngungun and saw a light flash near it's highest point. I first assumed it was some campers up there, so didn't pay much attention. Then when I next looked, it flashed in a completely different area, this time I could see that it was a fair distance above the treeline. I pointed it out to my roomies, and we watched as every few seconds it would flash in a different area: sometimes well above the mountain, other times in spots that I knew to be halfway down 50 metre cliffs (I walked and abseiled that mountain quite a few times, so I knew it well enough to pinpoint where the lights were flashing from). Occasionally the lights changed from white to orange, and once red, and at one stage I thought I saw it split into three, although it was back to one a few seconds later. Just for reference too, I realised that my initial thought of it being a camper was ridiculous, as the intensity of the light we saw could never have been produced from a torch, camp fire, or even a spotlight. Eventually the 'light show' slowed until it was a flash every few minutes instead of every couple of seconds, and in the end it just stopped and we went to bed.
Source:  National UFO Reporting Center
---
Date: November 5 2003
Location: Dunstable UK/England
Time: 22:36
Summary: I was out in the back garden smoking a cigar. Made an humming noise and every few seconds the (What i presume to be) the front end glowed orange. by this time i was very startled and just stood there staring at something, of which nature i had no idea. By this point i ran to get my family, and when we returned it was flying off as if it was scared.
Source:  National UFO Reporting Center
---
Date:   November 2003
Location:  
Time:  
Summary:  
Source:  
Location. Tucson, Arizona
Date: November 6 2003
Time: evening
As the witness and her mother walked out the front door, the mother turned to lock the door and the young witness, Sarah A, walked towards the car. As she neared the car she was shocked by a dark figure that resembled a man-ape combination. It was crouched down, sort of frog style, and took a jump toward the witness as if the witness had startled it. It then made a loud hissing noise. In fear the young witness closed her eyes and did not move until she heard her mother calling out to her. Her mother had caught a glimpse of something running out of the corner of her right eye, but it was to fast to see any clear details. The witness further described the creature as having huge hind legs an arched spiny back, with very large piercing eyes.
Source: Paranormal about.com. Your True Tales, December 2003
---
Date: November 7 2003
Location: Barrie, Ontario, Canada
Time: 1830
Summary: The witness was taking a walk with his dog along the city limits on a secluded street when he came upon an open field and noticed his dog approaching a strange figure. At first he did not know what it was until he got a closer look. The figure did not move and just stared at the witness approaching, it seemed not to worry about the dog. The figure was dark and appeared to be lying down on its elbows or knees, possibly in an attempt to conceal itself. The witness and his dog then left the area.
Source: NUFORC
---
Date: November 11 2003
Location: Chesterfield England
Time: 21:00 
Summary: it came from left to rite ,in a green flash going down,
Source: NUFORC
---
Date: November 15 2003
Location: Esperance Australia
Time: 11:30
Summary: White spot, moving in one direction and at a slow pace. No defining shape, just a spot. Whilst driving, in my coastal home town around the coastal loop I noticed an object in the sky. It was a very clear sunny day, no clouds and the object was no where near the usual flight path of passenger aircraft. It was like a white spot in the sky moving northward and at a slow to steady pace. I stopped and got out of my car only to lose sight of it. About two weeks later upon dusk, again I saw a similar object but this time it seemed much lower, white and moved over my house. It moved about the same pace as in the first sighting of this object. As I scrambled the kids to look at it, by this stage it was gone. There was no noise to be heard during both sightings.
Source: NUFORC
---
Date: November 15 2003
Location: Bournemouth England
Time: 21:00
Summary: I have been fascinated by the subject of U.F.O.s since i was a small child, i'm 24 now. Around october time of 2003 i happened to have a sighting. It was probably around 9pm -9:30. I was walking back from the shops to the block of flats where i lived with my mother at the time, when an egg shaped object flew above me. It moved without sound, point forwards, with a tail of light (maybe as long as the craft itself), south-east-south over the road and disappeared above the flats where i lived. There are a number of variables that make this sighting hard to describe. Its speed, i suppose, could be comparable to the speed of a jet plane when viewed from the ground, namely very slow but if this thing was flying at the same height as a plane then it was about the size of a football feild. You see the problem. If i make a guess at size, speed, or altitude then all other factors have to change accordingly. Added to this is the fact that it happened two years ago and it was a clear night (no clouds = no frame of reference). If i had to guess though i would say it was moving at around ten miles an hour and was the size of a school bus, maybe 75ft high. My second problem is in actually describing the object itself. As i have already said it was egg shaped flying silently point forwards with a tail of light following behind it. It was the way it was lit that is hard to describe. It was seemingly lit from with, white/orange and white/yellow but it was not transparent. Maybe a better description would be than it seemed to be superheated. Its my opinion that most of us, even those who want to believe are completely grounded in reality and not really well equipped to deal with events dubbed paranormal. I don't mean to say that we panic but that we have a hard time with acceptance. maybe that's just me. As a result i have spent the last two years half doubting what i saw. You have to wonder how many people experience such things yet don't report them out of just such scepticism or fear of ridicule. Luckily i have faced no ridicule but i have faced incredulity from the people i have told. I cant blame them for this, i doubted myself after all. This morning came like a wake up call. What i saw was no conventional aircraft, it was not swampgrass, venus, or streetlight reflecting of duck buts and pardon the expression but if that was a comet or meteor then we would all be fucked right now. What i saw was something else. In the spirit of exploration i have spent this morning surfing the net trying to find similar accounts. Incidentally my mother is going to go nuts. I can see another phone bill coming in with £90 internet charges this quarter. Still i'm the one that has to pay them. Anyway. Back to the story. I came across this report: Occurred : 4/9/2004 21:37 (Entered as : 04/09/2004 21:37) Location: Not Given (Canada), ON Shape: Egg Duration: Approx 20 seconds Egg shaped (dark orange on inside, light orange/yellow on outside). Shape of objects: egg shaped (dark orange on inside, light orange/yellow on outside) Full Description of event/sighting: (name deleted – second witness) and I were sitting outside talking. I looked up into the sky towards the Big Dipper and noticed around 10-15 glowing objects moving at a fluent pace in a unorganized 'V' shape. Once I noticed the objects, I had enough time to tell (name deleted) after stuttering. (Name deleted) looked in the direction that I was pointing to and jumped up and walked over to the fence, where we both watched the objects disappear moving North. These egg shaped objects in an orange/yellow glow were moving too fast and were too close together to be regular aircrafts. There was no sound at all and no flashing lights to indicate it was man-made. We were hesitant to contact you, but after viewing pictures in the "Newbury, Ontario Egg Shaped Objects- photos" link placed on your website after sketching our own drawings we were stunned that the photos taken were similar to our own interpretations. The sighting took place around 9:37 p.m. Friday, April 9, 2004. We both came in and did our own rough sketches that are signed and dated. My many thanks to the witnesses for their report. rian Vike, Director HBCC UFO Research Phone 250 845 2189 email: hbccufo@telus.net <mailto:hbccufo@telus.net> Website: <http://www.hbccufo.com> Your site is probably the best i have come across so far. If you should decide to post this report i would be grateful if you could leave my contact details as they are. If anyone has had a similar experience or witnessed the same event and would like to get in touch with me i would be very grateful to you. I wrote this report yesterday for a separate site but am trying to get it posted on as many sites as possible. Since then i have figured out by reading other peoples reports that this type of ship changes color according to the speed it is flying. At high speeds it appears to be a dark red. This fades to orange and then yellow as it slows down. (my sighting was mostly yellow which fits in with the slow speed)
Source: NUFORC
---
Date: November 16 2003
Location: Santa Bonifacio Corsica
Time: 06:30
Summary: It was dark outside. I was on the second floor of Le Royal Hotel. I opened the windows to look out at the road where there might be cars moving. I observed moon colored, lighted from within, circular disc shaped objects. They appeared in PAIRS, not singly. They moved upward swiftly. I counted about 12 objects. From my window I looked down to where there was a cove in the water and then high embankments. Two of the objects swooped low over the water and then upward over the embankment. I was visiting Corsica for the weekend. I was teaching ((subject deleted)) as a ((deleted)) Instructor at Santa Stephanos Island for the US Navy aboard the USS Emory S. Land. My sister, Dr. ((name deleted)), observed the same phenomena when I called her to the window.
Source: NUFORC
---
Date: November 16 2003
Location: Wakefield UK/England
Time: 18:00
Summary: Bright red light moving slowly with loud humming noise A very big red light was seen in the sky, whilst my mother and I were driving home. The light was travelling very slowly, we pulled over and put the car window down and turned off the engine. A loud humming noise was comming from the object. We carried on with our journey and we lost sight of the light all though this was due to us moving into a built up area.
Source: NUFORC
---
Date: November 21 2003
Location: Phoenix, Arizona
Time: 0230A
Summary: A young girl reported being awakened in the middle of the night and frightened by a blue "alien". Jenna R was sleeping in her bed on a Friday night when she suddenly woke up feeling very frightened. She opened her eyes and turned over and at the edge of her bed stood a little man about three to four ft tall and grayish-blue in color. He was staring at her with piercing black eyes. The humanoid started moving slowly towards her, she tried to scream but was unable to. She immediately hid under the covers. She then slowly came out of the covers and the humanoid was still there. She quickly sat up. The humanoid the flung the bedroom door open and ran out. While approaching the bed, the entity moved very slowly in a kind of "creeping" manner.
Source: UFO Roundup Volume 8 # 47
---
Date: November 21 2003
Location: Snappertuna Finland
Time: 19:00
Summary: object with two lights flying over my car As i was driving my car,and had my kids on the backseat,i saw two lights flying over the tree tops. it came quite slowly right over me, only thing i could see good,was the two lights in the bottom of the craft and dark shape over those lights.the movement of the craft was incredible,it went quite slow over me making a slow turn as it went over me. my brain was in shock,and it took me a few seconds to stop the car.when i stepped out from the car i couldn't see anything anymore.(at 19:00 hours ,it's total darkness in finland at this time of the year) I found nothing the next day when i returned to that road,what could explain this thing,unless i have a brain tumor.I'm an skeptik and i never have seen anything like this
Source: NUFORC
---
Date: November 25 2003
Location: Montevideo Uruguay
Time: 19:00
Summary: it was light when i have seen the 2 ufo it were red small and circular small, red ,circle ufo
Source:  NUFORC
---
Date: November 28 2003
Location: Didsbury Canada, AB
Time: 00:00
Summary: Three white/yellow lights in color moving around in the sky. I had a call from a fellow who resides in Didsbury, he read an article in the Airdrie Echo about sightings that have taken place around the community recently. He was outside his home and reports seeing three very bright lights sitting over the Rocky Mountain Range. He reports watching them for approximately three minutes before they all blinked out at the same time. The witness reports that the lights were white/yellow in color. The lights did move around from side to side, up and down which the witness found very strange. He also reports that the lights moved individually, not together as one unit. Due to the distance the fellow was to the lights, which as a long ways away, he said they were fairly close together when looking from his location. But thought if one would have been up close then the lights would have been spread out a good distance from one another.
Source:  National UFO Reporting Center
---
Date: November 30 2003
Location: Mumbai India
Time: 02:00
Summary: ufo seen in mumbai last full moon night Few days back i saw sort of ufo in mumbai.I surfed a lot on net to find about ufo's and found this site, where i got lots of information and also gone through some cases's which proves that there are ufo's. Because of the experience's who have seen ufos which are mentioned here i got inspired and thought to share my exp with u all , as i had decided not to talk with anyone regarding these as no one will believe on this …Well now all depend's on reader how he takes , but the real experienced persons never bother about what reader think's , because they know that what they saw was real miracle and one which cannot be explained just by describing it, but just to experience it.And only few lucky persons get this exp…. Well u al guys believe me or not i don't care but let me tell u that i saw ufo just one month back in mumbai….. i don't remember the date exactly but it was just two three days before or after to last full moon night.i was sleeping and got awake for natural call , i went to bath room had my work done and came back , went to kitchen had a glass of water and checked the time it was nearly 1.30 – 2.00in night i went to my balcony and just headed towards sky to see stars (as its my hobby to watch stars) i was looking to stars and then turn around to go back to sleep when suddenly an bright star attracted my mind, saw an very bright star in sky . i never saw such bright star (direction – towards bandra side over the sea at bandra) it was just an bright light white and slight yellow without any blink or flash ,i kept staring at it .first it was just a small dot but gradually there was an increase in its size ,not that big but definitely there was an increase in its size and within 5-10 secs i realised that as it is increasing in its size there is an very fast circular motion of that light (how if u see a ball which is burning in flames and is revolving very fast in circular motion).It remain for few more sec and then again started minimizing and then it vanished…this show was just of 15 to 20 secs….. well guys believe this or not but what i wrote is real thing…if anyone who have seen this kind of thing please confirm ..
Source:  National UFO Reporting Center
---
Date: November 30 2003
Location: Nottingham UK/England
Time: 12:25
Summary: Five intensely bright flashing lights at high altitude in bright daylight. Whilst travelling north bound along the M1 motorway in Nottinghamshire U.K. my wife enquired what the bright flashing light was high in the sky. There were three other occupants the vehicle and we all looked and saw a large bright white light flashing on and off at a slow pace. This continued every few seconds and when the light disappeared nothing could be seen even though it was a bright sunny day. We were all amazed and confused to what it could be. the light was intense. After about one minute and in the same direction other bright flashing lights appeared as if they were communicating with each other. We all agreed there were at least four lights maybe five. We continued to travel along the motorway and opened the car windows for a better look. We noted other motorist looking at the same thing. The lights continued for about four or five minutes. Before the lights disappeared I noted one of them move to the 2 o'clock direction stretching as it did before disappearing. We are all professional type people and of reasonable intelligence, but we are all bemused by what we have seen. We are absolutely sure these lights were not aircraft but have no alternative explanation to what we saw. I felt sure that other people must have seen what we did and expected to hear something on the media, but to date I've heard nothing.
Source: National UFO Reporting Center
---
Date: late November 2003
Location: Padre Hurtado, Chile
Time: 2330
Summary: The Hernandez family was conducting an outdoor barbeque in their backyard when suddenly several prunes apparently from a nearby field pelted the wife, Mercedes, who was guarding the grill. At first she thought that someone in her family was playing a joke on her but soon realized that the prunes seemed to be coming from the direction of a nearby large tree. The tree was about 10 meters away and she approached the area. As she approached the tree she heard a sound similar to someone chewing very loud, upon getting closer she spotted a pair of shiny red eyes, which were looking at her from a point in the center of the tree trunk. Whatever it was, it seemed to be sitting in between two thick branches located in the center of the trunk. Terrified she yelled for her husband. Her husband also saw the strange figure and grabbing a hose he sprayed water on the creature hoping that it would scare it. In an instant the creature executed a tremendous leap and jumped over the nearby neighbor's wall, and into a pen filled with geese and ducks. Due to the moonlight on that night the two witnesses were able to see some details on the bizarre creature. The creature was about 5 ft tall, covered in brown hair. It had a pear-shaped head with what appeared to be a very pointed beak, also hairy. It had two short arms that ended in claws, and a tail-like protrusion on its back. The eyes were round and bright red in color. As the creature leapt from the tree it caused several branches to break in half, when it landed on the other side of the stonewall, there was a very audible "thump". At this point the creature disappeared from sight. During the encounter the witnesses two pet dogs hid under a nearby outdoor sink visibly terrified.
Source: IIEE Chile
---
Date:   November 2003
Location:  
Time:  
Summary:  
Source:  
Related articles