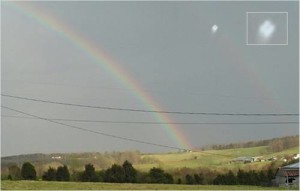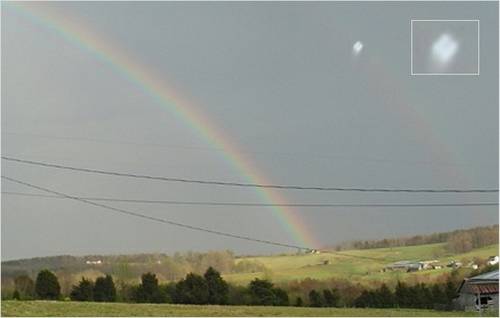 (Last Updated On: February 14, 2016)
Date: April 2004
Location: Northern Alabama (exact location not given)
Time: 0200A
Summary: Early one Sunday morning a woman had been studying for an exam (paralegal) when she briefly, in almost the blink of an eyes, she was startled when she thought she saw before her a tall and slender man-like figure with black wings. No facial features were visible, but she sensed it was a male. The figure disturbed her. After this encounter the witness feels that something bad may happen in California and that this may be the last time she gets to see her daughter (who lives in California).
Source: Brent Raynes, http://www.mysterious-america.net
---
Date: April 5 2004
Location: Newport Tennessee
Time: 1100A
Summary: The witness spotted a bizarre flying creature somewhat resembling an arrowhead flying backwards, with what looked to a head or knob on the front. It didn't look mechanical; it was more like some type of animal. It did not have extended wings like a bird of any kind, but seemed to have some sort of stubby wings, which were part of the body, like a flying squirrel or some type of bat. They protruded out near the end & tapered back to a point at the rear. The creature appeared to be around 3 ft from to tail & a little over 2 ft wide at the shoulders. It was moving very fast in a straight line at an altitude of approximate 150 ft. The witness did not see a method of propulsion such as wing movement. It just seemed to be gliding, but at a high rate of speed. It maintained level flight moving west where the witness eventually lost sight of it. Other details were a light brown color along the sides of the wings, like skin, with a dark body color, possibly dark brown or black.
Source: NUFORC
---
Date: April  2004
Location:  
Time:  
Summary:  
Source:  
Location. Victorias City, Philippines
Date: April 7 2004
Time: 2100
A witness spotted a very bright disc-shaped object that descends low over his location. He heard a low hum and also what resembled the sound of several "people" all talking at the same time in an unintelligible jargon. The object emitted blue, red, violet and orange flashes of light. After 15 minutes the object left the area.
Source: NUFORC
---
Date: April  2004
Location:  
Time:  
Summary:  
Source:  
Location. Justo Daract, San Luis Argentina
Date: April 5-10 2004
Time: night
An 11-year old boy was walking on a darkened street on the corner of Liniers and Los Andes when he felt someone touch him on the back, upon turning around he saw something that terrified him and immediately ran home screaming. Local neighbors and police officers searched the area but failed to find anything. According to the information available, the boy saw a strange inhuman creature that was standing on four legs and that moved in strange jumps at very high speed. Several other men saw the strange creature climb the roof of the local railroad station. There were other reports that police had corner a strange figure dressed in black but it had literally slipped away from their grasp and disappeared into the darkness. Others reported seeing something totally different "a very tall man dressed in black and cape" who wore some type of mask and gloves equipped with sharp metallic nails. He was originally seen by several young girls that described him as tall, dressed in black, masked and with long silvery metallic nails, that climbed the top of the Plaza Pringles with great agility, the girls ran from the area in a panic. Others saw the strange character vault over the tennis court fence while some other women saw the same or similar figure climbing some trees at very high speed. To add to the bizarre situation that same night residents in the Ilusion & Libertario Ferrari section reported seeing the tall black garbed stranger frolicking on a local football pitch, it seemed make huge jumps with surprising agility at times seemingly floating in mid-air. To add to the mystery that very same night other residents in the Jardin Ferroviario section reported seeing a diminutive figure running through the area. Others reported seeing a simian-type creature about 1.20 meters in height moving about in great leaps and bounds. Still, another young girl riding her bicycle home late at night saw a tall black-garbed figure jumping from roof to roof in the 331 Viviendas section of the city.
Source: El Dragon Invisible quoting El Diario de la Republica April 10 2004
---
Date: April  2004
Location:  
Time:  
Summary:  
Source:  
Location. Maine, exact location not given
Date: April 8 2004
Time: 0600A
In a dream-like state the witness suddenly found himself in a black void, totally conscious. Then 6 round bright lights appeared and illuminated the darkness around him, he could see blinding white light, which did not blind his eyes. He then heard a voice that told him that, "Time has come my child, and I am going to take you home soon." That's all it said then the blackness and the bright light was gone and the witness could now see the creature that had apparently spoke. He could not clearly make out what it looked like but he could see it, he could remember that it was not short and it had bigger eyes, looking almost human. That's all he could remember after the creature looked at him, he felt being sucked backwards at amazing speed, he could see what appeared to be stars whizzing by and huge planets and then he saw what appeared to be the Earth, he went head first through the sky, falling, headed towards his state and then his town and then finally towards his house and then into his bedroom. Upon arriving at his bedroom he heard a "boom" inside his head and he woke up, all in an instant.
Source: NUFORC
---
Date: April  2004
Location:  
Time:  
Summary:  
Source:  
Source:  Ellicott City, Maryland
Date: April 9 2004
Time: 1002A
The witness was driving his 18-wheeler traveling north on US 29 and wanted to stop at a store for something to eat. He took the US 40 exit east then at the light he went right instead of left, this took him into a residential area, which is considered bad for big trucks, so he knew he had to turn around so he took the first right down the street and went 1 1/2 blocks and saw a "person" walking a dog. The figure had a gray hooded sweatshirt on pulled over the head and was facing away from the witness. The truck apparently startled "her" (he guessed it was a female due to the body shape) and she turned around very quickly and he saw a face that he had never seen before except in alien report drawings. The figure was about 5 foot 1 inch to 5 ft to 4 inches in height; with an oblong-shaped face with a sunken nose, creamy pale skin, very small mouth, and two very large all black eyes that stared at the witness. Shocked, he did not think to stop for a closer look until he was past her 1/2 a block; very curious he made a U-turn in the intersection to go back for a better look. When he turned around the figure with the "dog" was already gone, which was strange because it only took less than a minute for him to turn his rig around.
Source: NUFORC
---
Date: April  2004
Location:  
Time:  
Summary:  
Source:  
Location. Santiago, Chile
Date: April 10 2004
Time: night
44-year old Eduardo Perez, a security guard at a high scale condominium was at his guard shack when he perceived a strong luminosity coming from outside. As he went out to investigate he immediately lost consciousness. He is later found by another one of the guards; about 600 meters away from his post in a state of confusion, and incredibly with a three-day growth of beard, the hands of his quartz watch were turning on the opposite direction. After explaining what occurred to his superior he shakes hands with him but this one is suddenly thrown back by a violent discharge of static electricity from Perez's hand. Later local police found strange ground traces at the nearby golf course, which unfortunately were ordered, removed by the local residents. According to Perez he has had unusual encounters from an early age, including one time when he was missing for several hours and remembers seeing two short humanoids.
Source: Dr. Mario Dussuel, Guillermo Aguilera Ovniaventura, Chile
---
Date: April  2004
Location:  
Time:  
Summary:  
Source:  
Location. Justo Daract, San Luis, Argentina
Date: April 21-22 2004
Time: night
Two witnesses watched in horror as tall dark garbed figure descend from a nearby roof at very high speed. Others reported a similar figure near the school pool in Barrio Centro. There were other reports that seemed to describe different entities, some dark brown and short, and others very tall and dressed in white. Around the same time other witnesses in the suburb of Ciudad Jardin in Villa Mercedes reported seeing a tall shadowy dark individual that seemed to loiter on rooftops late at night.
Source: Planeta UFO, Quoting "El Diario de la Republica" April 23 2004, San Luis Argentina
---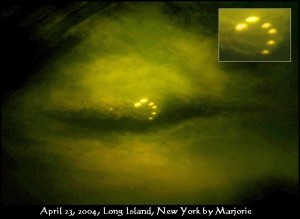 Date: April 23 2004
Location:   Long Island New York 
Time:  
Summary:  This very impressive image of lights was taken by a lady who is identified only as Marjorie. Early morning, she took her camera and captured some 25 photos of the sky that day, using a welder's glass to keep her eyes from the sun's harm. They were taken with a JVC digital camera. The avid photographer was shocked to see the object in the sky.
Source:  
---
Date: April  2004
Location:  
Time:  
Summary:  
Source:  
Location. Concepcion Del Uruguay, Entre Rios, Argentina
Date: late April 2004
Time: night
Several locals have reported seeing late at night a strange creature, described as very tall, hairy and heavy set with a deformed face and bright red eyes lurking around an area in the northwest section of town. Two of the witnesses received such an impression that they had to be hospitalized. An older gentleman riding his bicycle is reported to have almost run into the creature causing him a great fright. Also several employees a local frozen goods warehouse reported seeing the strange "wolfman" type creature lurking outside the warehouse.
Source: Planeta UFO lists, quoting Newspaper sources
---
Date: April  2004
Location:  
Time:  
Summary:  
Source:  
Related articles